Health
What experts have to say on- Is the Covid 4th wave imminent in India?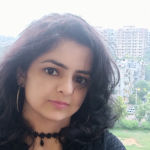 Created by Shikha Batra Updated on Apr 04, 2022 Mumbaikars breathed a sigh of relief after lifting of prohibitive restrictions completely and finally, the action and entertainment is back in the city's nightlife scene. The city and its inhabitants known for its indomitable spirit is gradually bouncing back to normalcy. The restaurants and pubs are having a high footfall and their staff is extremely delighted to welcome back their guests to the pre-COVID schedule. The hospitality industry is expecting revival soon.
A similar scene has been witnessed in the national capital as well with a decline in coronavirus cases. The Delhi Disaster Management Authority took a decision on March 31st after a meeting to further relax COVID guidelines and has decided to lift the fine for not wearing face masks in public places soon. Most private as well as government schools are reopening from 4th April. Students are excited to go back to school after a gap of two years. 
However, the questions listed below are being discussed nowadays by health experts as well as the enlightened citizens. 
Is it too early to declare that the pandemic is over?

Are the hopes of people expecting life to be 'normal' short lived?

Is this the right move to relax the COVID guidelines when the threat of a possible fourth wave looms large as cases of infection are rising across the globe?

Will rising cases in Shanghai affect India?
The fresh wave in many European countries and Asian countries wherein there is a sudden surge in cases and China has imposed one of its strictest lockdown measures triggered by the BA.2 sub-variant of Omicron have raised concerns in India too. This scenario has made even experts in India speculate whether the fourth wave is imminent here as well.
However, there are many reasons why Indian experts are not worried about the fourth wave occurring right away in India. Some of these are listed below:
Boosted immunity from the last wave, i.e. the third wave that occurred between December 2021 and February 2022.

High vaccination coverage across the country.

Booster doses given to frontline workers and adults aged 60 years and above, and to people with compromised immune systems.
Recent Update: The Covid-19 situation in India seems to be under control with only 1260 new cases recorded on April 2, Saturday.
According to Dr. Subhash Salunkhe, former state director general of health services and state government's technical adviser "Omicron affected over 85% of Indians. Most of us still have fresh antibodies from the infection. Moreover, over 80% of Indians are fully vaccinated and we have seen that vaccines used here provide protection against severity." So India is at an advantageous position according to Dr. Salunkhe.
Dr. Salunkhe further added "We cannot lower our guard as the fourth wave is imminent in India like it has happened in the rest of the world. The only thing that is unknown about the fourth wave is when exactly will it occur and how severe will it be."
Doctors have advised that Covid appropriate behavior shouldn't be done away with and people should still continue to wear masks, avoid unnecessary clustering in crowded places, administer vaccines as per rules besides following hand hygiene. Union Health Secretary Rajesh Bhushan had written letters to state/UT warning them not to let guards down.
Kindly
Login
or
Register
to post a comment.