Health
Do you know your home is polluted?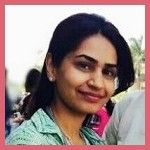 Created by Dr. Surbhi Saini Updated on Apr 15, 2021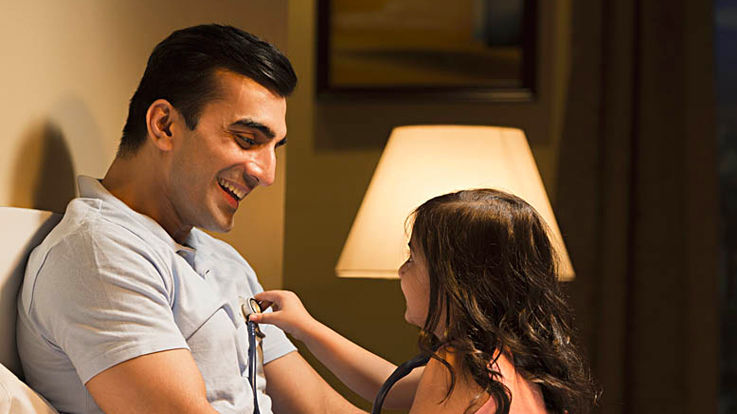 Do you think you come across pollution only when you step out of your safe limits of your house?

Keeping windows closed, doors closed, using thick curtains is preventing you from outdoor pollution. But is it all? Let's get talking about those little monsters you never knew were existing all the time around you slowly chewing off your health and leading to indoor pollution.

Indoor air pollution occurs when certain air pollutants from particles and gases contaminate the air of indoor areas. Removing the air pollutants can improve the quality of your indoor air. Indoor air quality (IAQ) is a term which refers to the air quality within and around buildings and home especially as it relates to the health and comfort of building occupants.

IAQ can be affected by:
● gases (including carbon monoxide, radon, volatile organic compounds)
● particulate matter (PM),
● microbial contaminants (mold, bacteria)

1. Carbon Monoxide (CO)

One of the most acutely toxic indoor air contaminants is carbon monoxide (CO) Common sources of carbon monoxide are tobacco smoke, space heaters using fossil fuels, defective central heating furnaces, burning coal and wood for warmth and automobile exhaust. By depriving the brain of oxygen, high levels of carbon monoxide can lead to nausea, unconsciousness and death.

2. Particulate Matter (PM)

Particulate matter (also referred to as PM or particle pollution) is a complex mixture of solid and/or liquid particles suspended in air. These particles can vary in size, shape and composition. Particles that are 10 micrometers in diameter or smaller are harmful because these particles are inhalable. PM is also found in all indoor environments. Indoor PM levels have the potential to exceed outdoor PM levels. Indoor PM can be generated through cooking, combustion activities (including burning of candles,
use of fireplaces, use of unvented space heaters or kerosene heaters, cigarette smoking). Small particles (less than 10 micrometers in diameter) can get deep into your lungs, and some may even get into your bloodstream. People with heart or lung diseases such as coronary artery disease, congestive heart failure, and asthma or chronic obstructive pulmonary disease (COPD), children and older adults may be at greater risk from PM exposure

3. Second Hand Smoke

Second-hand smoke is tobacco smoke which affects other people other than the 'active' smoker. Second-hand tobacco smoke includes both a gaseous and a particulate phase, with particular hazards arising from levels of carbon monoxide and very small particulates (at PM2.5 size) which get past the lung's natural defenses. It causes symptoms like bronchitis, allergy, asthma, in later stages even cancer.

4. Volatile Organic Substance (VOC)

Most of the VOCs released in fresh paint are gone by the time that paint is dry—but not all. Some that may linger can put you and your family at risk. Some of these VOCs are known carcinogens—meaning they have been linked with cancer. These chemicals include methylene chloride and benzene.

5. Molds

Mold is always associated with moisture and its growth can be inhibited by keeping humidity levels below 50%. Moisture buildup inside buildings may arise from water penetrating compromised areas of the building envelope or skin, from plumbing leaks, from condensation due to improper ventilation, or from ground moisture penetrating a building part. It can cause various breathing and skin problems such as rashes, itching, eczema.

Effects of these Pollutants

These pollutants can cause a wide range of short-term and long-term health problems.In the short term, exposure to high concentrations of indoor air pollution can cause eye irritation, headaches, nose and throat irritation, fatigue, and dizziness. Sometimes the symptoms resemble asthma, while others resemble cold symptoms. That can make it difficult to recognize the problem. Long-term health problems can be quite serious. Sometimes years after being exposed, a person can suffer heart problems, respiratory sickness, and even cancer.

Prevention Tips

1. Opening Windows
Open the windows 5 to 10 minutes or more. Do it on an everyday basis, even if you don't know exactly how polluted the air is inside your home

2. No Smoking Inside
Whether it's you, someone from family or some guest, make it an uncompromising rule, to smoke outside the house only!

3. Keep Humidity in check
Keep humidity between 30-50%. This will limit the growth of mold and the presence of dust mites that pollute the air.

Few methods for the same are:

• Use a dehumidifier to effectively control moisture and allergens.
• Remember to open the window when cooking or when you take a shower or bath (or right after if you are easily cold).
• Make sure there are no water leaks in your home.
• If you have a clothes dryer, open the window when it is venting.
• Remember to empty your air conditioner's drip pans.

4. No Synthetic Fragrances

All these synthetic fragrant products like air fresheners, air mist, fabric fresheners, contain many ingredients that aren't listed on the product but are extremely harmful. Instead, try some of these:-
Arrange slices of lemon on a plate to delicately perfume the air in a room.
Use baking soda in a small bowl to eliminate odors (it works particularly well in fridges).
Choose fragrance-free products or products with scents of natural origin for your laundry and cleaning needs.
Stop using aerosol spray products that create a mist of liquid particles (hair sprays, air fresheners…).

​​​5. Invest in Air Purifiers and Dehumidifiers

These successfully eliminate a majority of these indoor pollutants giving you a safer and cleaner air to breathe in. Thus, protecting from an array of diseases.
Not much could be done while one is exposed to outdoor pollutants, but it is not true when it comes to indoor pollutants. A large contribution could be made to maintain the family health by taking small steps. 

Disclaimer: An initiative by Honeywell to help you breathe pure air and take care of your family. Please check the website for more details. Opinions expressed above are independent opinions of the writer.
 
This content has been checked & validated by Doctors and Experts of the parentune Expert panel. Our panel consists of Neonatologist, Gynecologist, Peadiatrician, Nutritionist, Child Counselor, Education & Learning Expert, Physiotherapist, Learning disability Expert and Developmental Pead.
Kindly
Login
or
Register
to post a comment.