Parenting
Does It Make You A Better Mom If You Are Guilt-Ridden?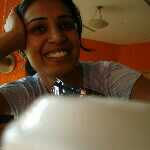 Created by Nandini Muralidharan Updated on May 18, 2019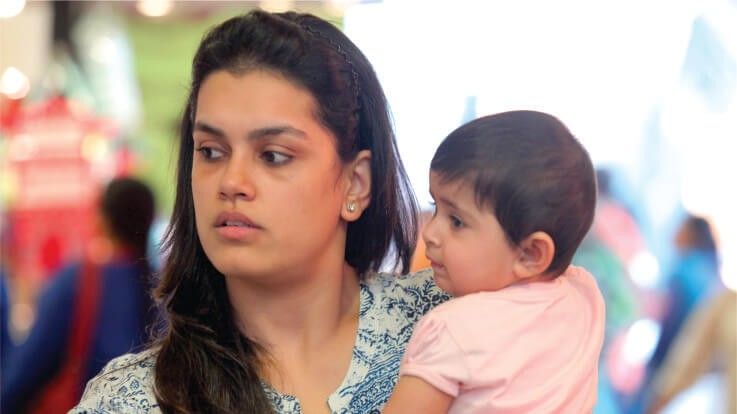 When my baby was four months old, my husband and I went out for lunch to celebrate our wedding anniversary. With the grandparents showering the little one with love and attention, we had no cause for concern. Why, then, did I drive myself crazy with guilt? I didn't enjoy the outing, got on my husband's nerves by imagining all the worst things that could happen while we were away from home, and turned out to be just very bad company.
The constant feeling of guilt becomes a mother's companion once her baby comes along. And this affects not just a mom, but the stress passes on to the baby and the family, too. Read on to find out more about how to overcome this feeling of guilt.
Top New Mom Guilt Trips And How To Overcome Them
I can't take time off for myself:Every time you sit down to sip a cup of tea, or read a magazine, or take a long shower, do you feel yourself becoming tense? Do you feel like even in those 15 minutes you had to be "taking care" of your baby?

Moms, please relax. Trust the grandparents or the nanny (who's proven to be trustworthy, of course) to keep your baby engaged for that time. Everybody is happier. You feel refreshed and not resentful
Your baby, too, might just enjoy the company of someone else—the new ways in which this person will entertain the baby, the baby talk, their playful ways will be a refreshing change for the child, too

The all-consuming breast milk versus formula milk guilt:We all know that breastmilk is the best source of all nutrients for a baby. For some reason, whether a personal choice or a medical necessity, if you choose to formula-feed your baby instead, please don't beat yourself up. Nobody has the right to judge you, and nor should you feel guilty
The career guilt:A lot of moms get back to work a few months after the birth of their babies. And, often, they are judged for it. There are so many labels that we are forced to fit into these days - working moms, stay-at-home moms and more.

What we don't realize is that there is no one size that fits all. We make our choices and as long as they work for us, we go on
So, if you've arranged good, reliable child care and you're getting back to work, do it without guilt

Comparison:It's easy to get caught up in what everyone else is doing – what they're feeding their little ones, what they are buying for them, what toys, which crèche – there's no end to it. And it only results in a constant worry if you are doing enough. Stop measuring your worth as a mother by these things, and voila, life is good
Relationship guilt:If we neglect our husbands, we feel guilty. If we spend some time with them, we feel guilty that we have neglected our babies.

Moms, take a deep breath. A husband is a friend, lover, and confidante. Suddenly he has been pushed down to "that guy who also lives here" and he's obviously going to be hurt. Make time for him, he's the one who sticks with you through thick and thin
The same goes for our friends. True friends understand that we are busy, and caught up in understanding the nuances of motherhood. So if you haven't returned that call immediately, stop stressing out. Send a text apology, and call at the first chance you get
That said, don't take them for granted, ladies. If you don't work on your friendships, you won't realize when they gradually fade away
Motherhood is overwhelming, and can make everything else in our lives take a back seat. And as new mothers, we are allowed to get overwhelmed. It is how nature works and how we eventually figure out our rhythm. It is easy to be consumed by guilt, but remember that you owe it to yourself to be happy. When you cherish yourself, it becomes so much easier to work out that rhythm.
Are you a new mom who is constantly faced with feelings of guilt? Share your thoughts with us in the comments section!
This content has been checked & validated by Doctors and Experts of the parentune Expert panel. Our panel consists of Neonatologist, Gynecologist, Peadiatrician, Nutritionist, Child Counselor, Education & Learning Expert, Physiotherapist, Learning disability Expert and Developmental Pead.
Kindly
Login
or
Register
to post a comment.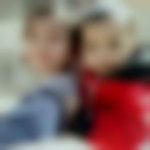 | Jun 14, 2019
jvhhjhh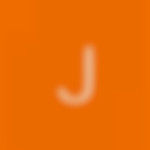 | May 19, 2019
same things whatever u have discussed i m gonna through.. what to do in this situation.... | May 18, 2019
text | May 18, 2019
text | May 18, 2019
text | May 18, 2019
XG4QSPNUMMOXXUKY6UU4B4EKJY-02@cloudtestlabaccounts.com
text | May 18, 2019
text | May 18, 2019
text | May 18, 2019
text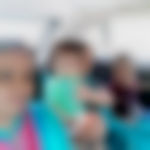 | Mar 13, 2018
Loll llp0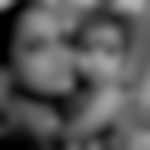 | Feb 02, 2018
thanks for this message.. I have faced these prob.. with no words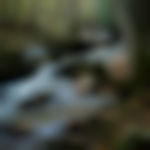 | Feb 02, 2018
thanx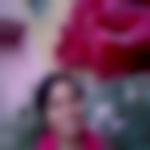 | Feb 02, 2018
I was in constant guilt for not being able to giv tym to my baby as my stitches were not healing and my tummy looked six months pregnant post delivery but this blog just gave me a chill pill. | Feb 02, 2018
thanks for this blog very well written feeling a lot better and a bit motivated to having time for mysekf | Feb 01, 2018
This iz one of the good articles I've seen in parentune. I feel bit relaxed on reading this post. I've felt guilty on so many circumstances. I would have gone for shopping with my husband, suddenly I would get Cal saying that baby is crying asking me.. then the guilty feeling would make me feel bad that I should have not left the baby. Now on reading this article, I feel bit ok that the baby takes time to adopt itself. thanks for the post. | Feb 01, 2018
Good one.. Very useful blog | Jan 30, 2018
Vvy nicely explained.... | Jan 29, 2018
very true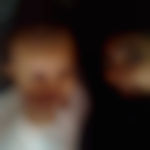 | Jan 29, 2018
Very true.... thanks for sharing.... inspired me to change myself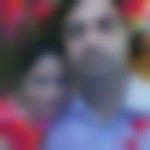 | Dec 10, 2017
very inspiring........ thanks for these ideas | Dec 10, 2017
very true... feeling a bit relaxed after reading this article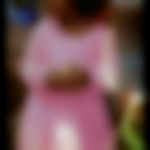 | Jun 12, 2017
this really help.... even I am facing this guilt. get stressed out of it. there is so much to take care suddenly. .n at time difficult to manage things n keep everyone satisfied..... even we as a mother need a breath. | Jun 12, 2017
it's so true.... thanks for sharing....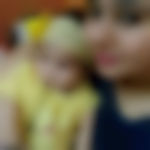 | Jun 10, 2017
yes this is so true this guilt is so dominant which creates stress . Me too felt same .this dilemma of giving breast feeding and formula feed is so prominent. as at times alone natural feeding doesn't serve the purpose .But I think we have to be patient .Going back to work is bothering me day by day .That is also one of the priorities. Motherhood is very challenging phase of life .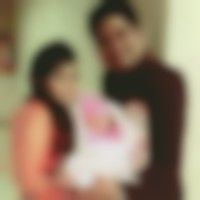 | Jun 09, 2017
After reading this m bit relaxed...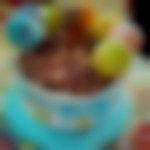 | Apr 18, 2017
awesome ... I could so well relate to it & now after reading you I feel so relaxed...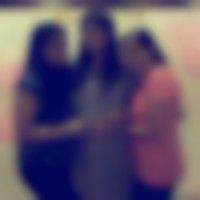 | Apr 13, 2017
Really good one.. I was going through the same feeling..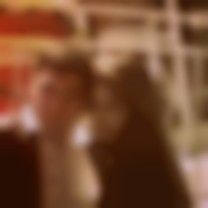 | Apr 10, 2017
well written... i appreciate your point 2 .. as i have suffered from Peripartum cardiomyopathy i am unable to breastfeed n my baby is 2 mths... this point is so sensitive to me ...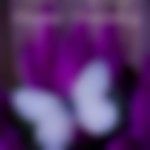 | Apr 09, 2017
soo true ... This is the same phase i am going through... my baby is my centre of attention..... and no one else !!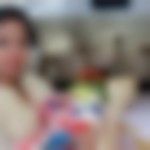 | Apr 07, 2017
Dam.. This is it.. ! Every minute how I feel! | Apr 06, 2017
Thanks for sharing this wonderful article, Nandhini... it depicted very well as transparency of today's new mum's thought.... need to be changed and even I need to... well said..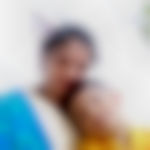 | Feb 24, 2017
Very well written!! It's the true feelings that almost all new mommy feels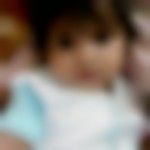 | Jan 22, 2017
it's very true i can't even bath ,eat by relax. i feel so satisfied and fearless about child safety when i m near with my baby and if i left her asleep and gone for household work means my heart beat raises and often feel like my baby has awaken and crying .frequently i used to go and check her in the middle of my works but she sleep quietly | Dec 15, 2016
It's so true... I am a new mommy.. I can relate to everything u have written here | Sep 07, 2016
yeah very much true.. i feel tat i dont have enough space fr myself. at d sametime i feel guiltyto leave my baby fr somtine!!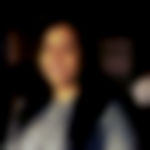 | Aug 16, 2016
So true.... i can't even get time for myself. Either i m involve in babies work or household work . N d most neglected one is my hubby. Pls advice how to adjust all....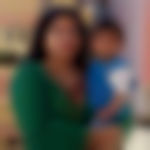 | Jul 18, 2016
It's absolutely related to me.... most of my friends stopped calling me. Since I am always busy with the household works or with the baby... no time for anything... life has changed so much.... | May 30, 2016
This is absolutely true... I always feel m occupied and dont have time for myself.. D moment i feel now i can relax its either the baby calling or some guests or hosuehold work.. I get very frustrated end of the day... Need to except the things. This article completely relate nd time for some actions...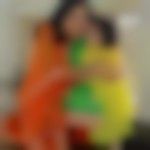 | May 19, 2016
A very interesting and well written post, indeed. I think we as mothers are so wired to be always in service of our baby that anything beyond that makes us think we are taking something away from our baby. | Apr 23, 2016
Its so true. I am sure many of us might be feeling a bit relaxed cause feeling is same but we need somebody to share it :)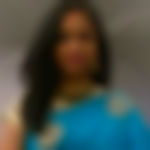 | Apr 08, 2016
Its very much true... being a mom 1st time, I had all the similar guilt mentioned out, and most of my friends are not even in touch with me any more... life has taken such a turn, dont even get time to spend with hubby. Thanks to this article, time to build some magic around .... | Mar 29, 2016
It's very true.. being a new mom... I felt the same ...While I'm in washroom,browsing the mobile or talking with my friend. Even I used to tell my hubby that our privacy is lost. .. can't enjoy with baby beside. Also I need to leave my baby to my mom and start to go to office. It's like a roller coaster ups and downs, mood swings and getting ourselves experiencing these... situations really unavoidable.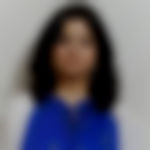 | Mar 28, 2016
Menaing of word guilt-Culpable of or responsible for a specified wrongdoing. Taking a break for few hours is not a wrongdoing. In fact, we will be better able to judge where we need to correct ourselves, there will be lesser frustration as we will break the monotony and also child will get a chance to develop a bond with other adults at home. Similarly, giving attention to the father of our child /children will only smoothen the relationship between couples thereby less of stress which again is a step towards happiness in family life. Being a working mom will only help us balance and get the maximum out of both the worlds which again will make us happier by breaking monotony and be financially stronger. I believe we mothers can never do anything which can be against the interest of our kids. Excellent write up! Keep up the good work! | Mar 28, 2016
Interesting post! Makes you ponder over the points.
+ Start A Blog
Top Parenting Blogs
Top Parenting Talks
Top Parenting question