Health
Child Psychology and Behaviour
Does your child get Night Terrors? Dealing tips...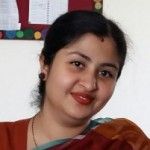 Created by Debashree Bhattacharya Updated on Jul 04, 2017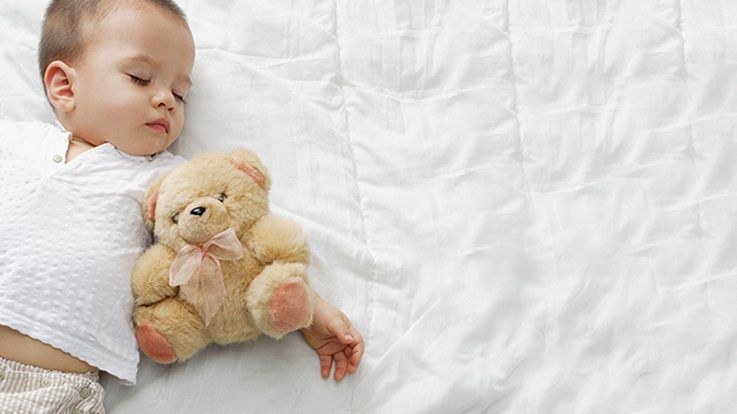 We often get confused between 'night terrors' and 'nightmares'. They are both common types of sleeping disruptions among children. As parents we need to have a very clear idea of both – the differences between them, and coping strategies…
What is a nightmare?
A nightmare is nothing but a bad dream. A child has several experiencesthroughout the day - some of them are happy, while some of them can be scary, or sad. While a child sleeps some of those experiences manifest in his/her dreams. A nightmare is definitely a bad experience or a fear of something that either the conscious or subconscious mind of the child has stored away.
What is a night terror?
A night terror is a sleep disruption in which a child doesn't experience bad dreams. It is an annoying feeling - a sense of discomfort and fear. The symptoms of a night terror are when your child just screams out loudly while asleep accompanied by vehement crying as if s/he is in great pain or experiencing something terrible. Actually, it is a state of 'twilight'– a phase where the child is half asleep and half awake, though it might seem to the parents that the child is fully awake.
What's the difference?
Though both are nothing but sleeping disruptions yet, they have some striking differences. A nightmare generally occurs early in the morning, whereas a night terror occurs about 2 hours after a child falls asleep. Parents can console a child who experienced a nightmare with comforting words and caress. On the other hand, a child under the attack of a night terror never reciprocates as s/he is in a half-asleep and half-awake state. A child who experienced a nightmare the night before can recall his bad dreams and also able to tell the outline story of the nightmare. But, a child who experienced a night terror can't recall anything about the experience. A child who suffered a nightmare sometimes looks upset or unhappy the very next day as s/he can remember the bad dreams. However, parents can't find any changes in mood of their children who had a night terror the previous night.
Should we be concerned?
Parents need not be concerned about night terrors. It is neither a psychological disorder nor a medical ailment. But, it is very difficult for the parents to see their child crying and screaming inconsolably as if s/he is in a great pain.
What causes night terrors?
Both psychologists and doctors cannot find any specific reasons behind a night terror attack. However, some generally accepted reasons are sleep deprivation, prolonged illness, stress and anxiety, over tiredness, use of certain medicines, consumption of too much cocoa etc.
How to cope…
Unfortunately, as parents we can't do much to help night terrors in our children. Doctors and psychologists advise us that we should try not to wake up a child in this condition as it may worsen the situation as children can often become wilder.
We have to keep in mind that our comforting words will not relieve them as they are in a twilight kind of state. We can stay calm and let the storm pass. We should take physical action only if there is a chance of the child getting hurt, as children do not have any awareness of their surroundings in this phase.
There are a few solutions to control night terror attacks. We should not allow a child to do any strenuous activity just before going to bed. As parents we have to enforce a proper sleep routine for our children.
We must prevent our children from watching horror movies before going to bed; on the other hand parents can read them some nice stories with happy endings. It is recommended by child psychologists that if we are aware of the time of occurrence of a night terror, what we can do is - 15 minutes prior to the attack we should awake our children from sleep and say a few comforting words to them, and let them go to sleep again.
It can be said that both night terrors and nightmares are quite simply annoying sleep disturbances. A night terror generally occurs till 6 yrs. With patience and calmness we have to tackle both, as all of us only want to see our children happy!
Did you find Debashree's insights on sleep disturbances useful? Does your child suffer from nightmares or night terrors – how do you cope? Do share your experiences and learnings with us in the comments section below. We love hearing from you!
Kindly
Login
or
Register
to post a comment. | May 31, 2019
wr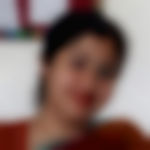 | Mar 06, 2018
Dear Madhusree, it is nothing but the separation anxiety and a sense of insecurity . Your child will overcome it very soon. lt is not night terrors as he talked to you. It can be nightmare... coming from the separation anxiety. 1) Assure him again and again that no one will harm him in the day care and he has many friends over there. 2) assure him that you stays very nearby to his day care and you always think about him. 3) give him a small personal object of you like a bangle or a bindi etc and tell him to see it if he misses you. 4) appreciate him if he share with you any new thing learnt from the day care. But, please talk to your child if anyone scolds him or bothers him. Please do a surprise visit to the day care time to time and ask for CC tv footage just to be sure. | Mar 03, 2018
nice article. hi.. my 23 month old has suddenly started crying when I drop him to day care. He wakes up at 2am,5am and any time crying and saying no school. But once he starts playing there in 10 15 mins he is there happily the whole day. The seperation anxiety is giving him nightmares i think. Any advice?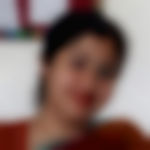 | Dec 27, 2017
Hello Akwinder, l don't think it is night terror. Small babies wake up crying for several reasons... gas problem, need a burping, fluctuation of temperature in the room, hunger, wet diaper or simply just for a hug. After feeding your baby milk please pat the back of your baby placing his tummy on your shoulder. Give filling but easy digestive food at night. Children under the effect of night terror don't respond to their parents' call or help. They don't drink or eat also as the discomfort they feel during this phase is pretty bad for them. Moreover, night terrors are not common among 11 months old babies.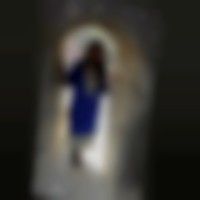 | Dec 27, 2017
my 11 months child wake up crying every 2 hours at nite and until we feed him milk he doesbt stop. what cld be the reason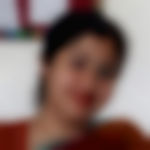 | Jul 24, 2017
Hello Sowjanya, you are absolutely correct, your baby cries for a hug and a swaddle from you. Is 1 o'clock your baby's feeding time also? lf the last feed was on 11 o'clock... the next feed can be expected at around 1 o'clock. PLEASE DEAR DON'T ADDRESS ME AS "MA'AM "...... I AM YOUR FRIEND..... SO CALL ME DEBASHREE..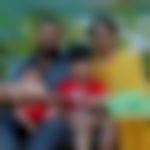 | Jul 24, 2017
Hello Debashree mam, My son usually gets up crying at around 1am, but also during daytime sometimes. He stops crying only after lifting him and walk for sometime. May be he wants to be pampered and wants attention?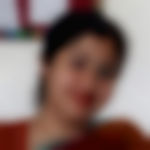 | Jul 22, 2017
Hello Sowjanya, it is very uncommon among below 1 yr children... And tell me the time when it generally happens. Are you sure that.. the temperature fluctuation in room, colic pain, need for a burp ...not the reasons?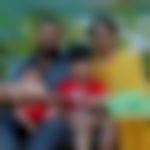 | Jul 19, 2017
My 5 months old son gets up from sleep crying everytime very loudly without opening his eyes. Not because he is hungry or did sussu, but he gets up crying even though there is no disturbance at home.. Such a small baby also will have night terror?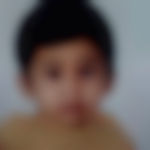 | Jul 08, 2017
thanks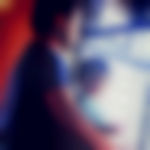 | Jul 07, 2017
Thank you....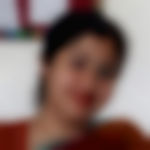 | Jul 07, 2017
l don't think so dear... there are some factors that can be behind her crying... temperature fluctuation in the room, hunger,thirst, gas, colic pain, acid reflux, or a wish to get a hug from you... Please maintain at least 45 minutes gap between her dinner and bedtime. Sometimes undigested food causes lot of sleeping disturbances... try to make her burp before putting her into the bed.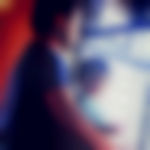 | Jul 07, 2017
Thanks lot..... But why she wake up every one hour with crying?? Is it night mare too??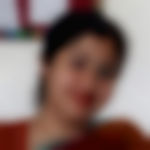 | Jul 07, 2017
Hello Sreeya... night terrors are not very common below one year old children. Moreover, the time you are mentioning... it matches with nightmare not night terror. Nightmares are bad dreams that scared a child in their sleep. Your child calm down in your lap... it means she reciprocates to you... so it is 100% a nightmare. Sreeya, just try to wake her up as soon as possible if you find out she is showing some restlessness in her bed. Take her immediately in your lap and start singing her favourite rhymes patting her back softly. Your voice and touch will give her comfort immediately. Don't worry.. if you need any clarification.. feel free to post again.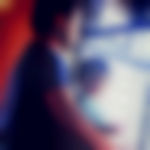 | Jul 07, 2017
My 7 month baby suffer night terror between 4am to 6am she extremely cry with close eyes. And she use to wake up every one hour not to feed just getting touch with me when I rest her in my lap she sleeps. Please help me out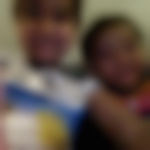 | Jul 07, 2017
thanx dear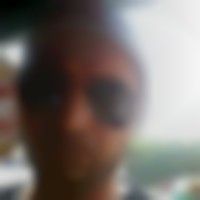 | Jul 07, 2017
thank you Debashree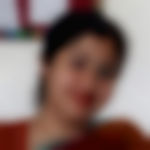 | Jul 07, 2017
Shailaja, then it can be some other reasons... moreover we don't imagine how small things upset young children. My son once under the attack of night terror after seeing a picture of a goat with long horns in his alphabet book... !and that night he experienced 4 night terror attacks... ! l never showed that book to him. Your child's behaviour pattern matches with night terror only. Please read the coping up strategy section from the blog... it will help you dear.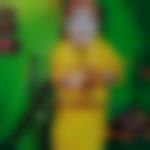 | Jul 07, 2017
Well Explained .....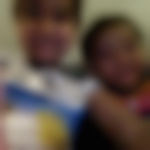 | Jul 07, 2017
actually in day time she doesnt seem to be stressed and the distance between my house and my inlaws house is just. 2hrs the only thing that v feel is my inlaws house is very small and bit unclean it matters only for me and my husband but my kids r ok there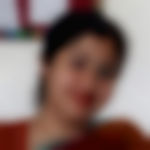 | Jul 07, 2017
Hello Shailaja, night terrors can occur 3/4 times in a night. Just tell me one thing.. do you have to travel a long distance to reached your in-law's house resulting your child's sleep deprivation? According to my opinion the two major reasons behind a night terror attack is sleep deprivation and the experience of any kind of stress, anxiety or discomfort that a child experienced throughout in a day. Does your child reciprocate to you or calm down when you try to comfort her? If 'no' ...then it is night terror. Before sending her to bed, give a nice massage... it is very effective. It may be that the change of the location creates some kind of stress that triggers a night terror. Shailaja, as per my knowledge... your baby is under night terror attack... that's why she looks fresh the very next morning as if nothing happened.... because she can't recall anything from the previous night.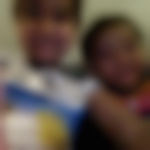 | Jul 07, 2017
hey nice and helpful information but i hv a doubt my lit one (2yrs) cries a lot only at my inlaws place and she cries for long say abt 3 to 5 mins and nothing consoles wat can the matter be and this happens 3 or 4 times at nite but she wakes up fresh and is also very playful the whole day wat can this be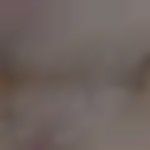 | Jul 05, 2017
thank you for this information..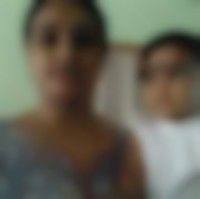 | Jul 05, 2017
thanks for the information | Jul 04, 2017
thanks Debashree! I believe so too.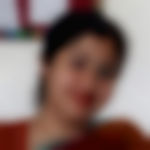 | Jul 04, 2017
Hello Shikha, No doubt it is night terror that's why she can't recall anything and behaves as if nothing happened in the previous night. Moreover,it may be that she feels some discomfort because of the urine pressure.. which triggers the situation but she tells you about it after the effect of the night terror as she then starts feeling her normal biological calls. | Jul 04, 2017
quite an insightful one Debashree. I too have noticed the same with my lil one. she would wake up once at night occasionally, make some incoherent speech and cry inconsolably . usually its time for her to pee . once she answers nature's call she would sleep again and wake up fresh the next morning. when asked about the previous night she is not be able to recall anything . what do u think it's the night terror which wakes her up or the urge to urinate?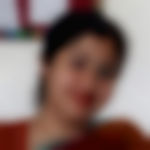 | Jul 04, 2017
Hello Komal, does your child look upset the next day? Actually a child under night terror cannot remember anything the next day. The main feature of a night terror is the child doesn't reciprocate to the comforting words of his/her parents and do not utter a single word to communicate during that time. After the effect of the night terror is over the child behaves very normal right then... asking for water.. requesting for playing cartoons etc. And your child is asking for urination as he has already overcome the attack of the night terror and feeling normal and responding his nature's call.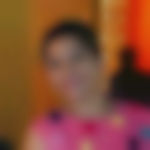 | Jul 04, 2017
Hii. nicely explained.. I guess my child who is 2. 8yrs old nw experiencing night terror. till date. As a parent i feel helpless wen i see my baby crying out loud and cannot do anything.. wat i do that time is just i hold him take him to open calm place.. balcony n just start chanting waheguru waheguru.. (as he is growing up listening these)'aftr some time he sleeps.. But at times he wakes up a says Mumma i want to pee.. so dont know is this night terror or because of urination he does that..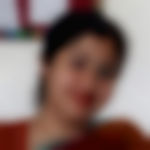 | Jul 04, 2017
Puloma, l really appreciate your valuable feedback. Thanks a lot dear.. | Jul 04, 2017
Thanx Debashree its really useful. I was not aware of difference between two , thanks for the detailed explanation.

{{trans('web/app_labels.text_Heading')}}
{{trans('web/app_labels.text_some_custom_error')}}
{{trans('web/app_labels.text_Heading')}}
{{trans('web/app_labels.text_some_custom_error')}}