Parenting
Introduce Positive Eating Habit In Your Fussy Eating Toddler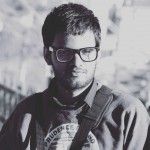 Created by Kshitij Yadav Updated on Sep 21, 2018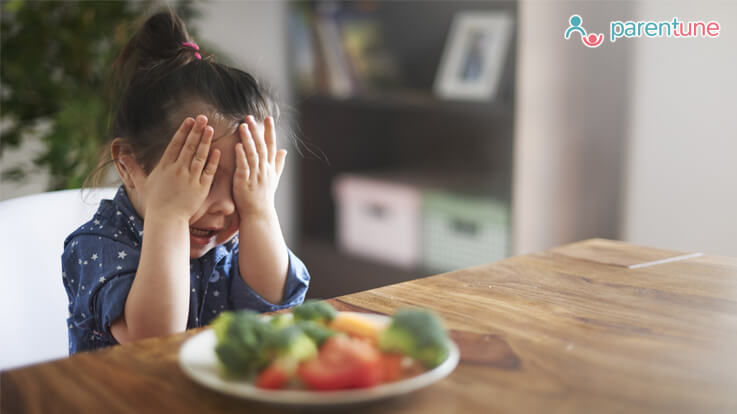 Parents often complain that their kids get cranky and picky when they are served with vegetables and fruits. We all know that kids are fussy eaters and to make them chomp on healthy food could be a bit of a challenge. It is essential for parents to introduce a healthy eating habit in their children at an early age. Teaching your little ones to enjoy happy nutritious meals is very important because doing so will lay a foundation for a healthy and positive eating habit that will last in them for a lifetime.
Ways to Introduce Positive Eating Habit in Fussy Eater
Are you worried too as to How to induce positive eating habit in your child, too? Then follow these steps and you can turn your toddler's choosy eating habit into a healthy one. Read on!
Prepare a Schedule
As parents, you need to understand that your children need to eat every 3 to 4 hours a day. The 3 to 4 hours diet plan includes 3 meals, 2 snacks and lots of fluid. Scheduling this will balance your child's diet and his habit of getting cranky and fussy about the food will soon fade away.
Have Them Served With Variety of Food
New mothers often ask "how to get my child to eat vegetables? Or how to get my child to eat fruits?" If you have some questions in mind, the answer is very simple to serve your child nutritious, colorful meal every day. Kids develop an interest in eating when they are familiarized with a variety of food. Serve them with vegetable and fruit salad twice a day as snacks and soon they will get used to this routine throughout their lives.
Serve a Small Portion
Parents often love to load their children's plate with food which put them off and they may not eat even if they like it. You should rather be serving food in a small portion so that when they finish eating it, you can always serve later. Do this and your child will soon develop a positive eating habit.
Set an Example
It is very important to instill a healthy eating habit in your children; however, it becomes significant to set an example for your kids, too. You need to understand that our children do not learn more from what we teach them but from what they see. A kid learns from his surroundings. He learns everything from his parents just as he learns to speak a language, to walk or anything that he sees. If you eat junk food before his eyes, you can't expect your child to follow a nutritious diet. So, setting an example would be the best thing to do to attain the goal of developing a habit of eating healthy food in both kids and parents.
Kindly
Login
or
Register
to post a comment. | Aug 31, 2019
oo | Oct 03, 2018
my child is 1. 2 year old can I give pediasure in milk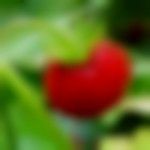 | Aug 26, 2018
hello my daughter is now 2. 9 years but she avoid to take breakfast and lunch but she take only milk At night only she take dinner either she interest or she rejected it please give me solution for this | Aug 23, 2018
p* | Aug 09, 2018
Hello Ananya Datta Gupta don't warry give your child pediasure with glass of milk daily, it Warks miraculously it is best drink for kids.. having different flavours and excellent for development of children... im giving it from last five months and I really notice this my child growth n development, it is wonderful solution for fussy eaters. | Aug 07, 2018
ho thx in my daughter is going to 4yr now also she is not at all intrest for eatingat wt age they have to know for about value i thinking that now i hppe this blag is so useful thx onceagain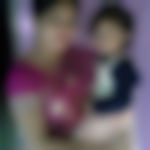 | Aug 03, 2018
Hello ! I intend to do such but my daughter ( 2. 7yrs) has no interest in eating rather she feeds us. How to tackle this ?

| Aug 03, 2018
hii mera beta kamzor bahut h bahut patla h kya karun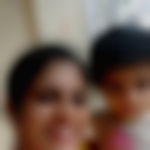 | Aug 02, 2018
hiii.. my daughter is 1. 3 months old and she has her breakfast but not up to the Mark.. even the same problem is for the other two meals.. quite worried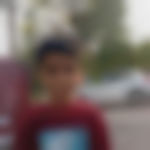 | Jul 27, 2018
Nice blog

{{trans('web/app_labels.text_Heading')}}
{{trans('web/app_labels.text_some_custom_error')}}
{{trans('web/app_labels.text_Heading')}}
{{trans('web/app_labels.text_some_custom_error')}}