Parenting
Hobbies
Travelling with Children
Done With Exams? - What To Do in Holidays After Exams ?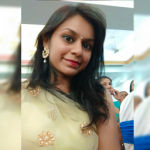 Created by Urvashi Shah Updated on Dec 19, 2021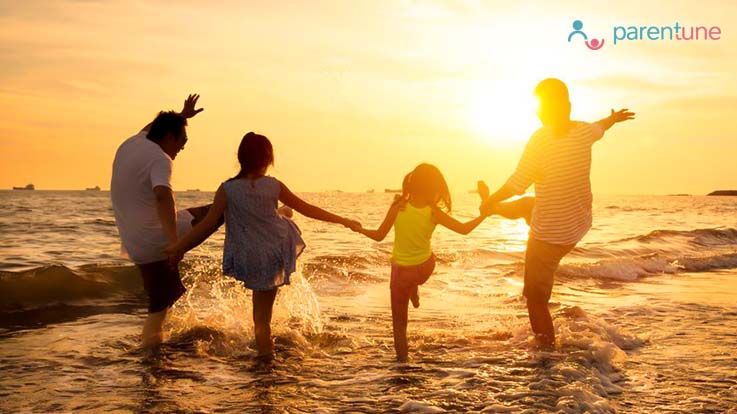 With the exam time getting over, comes down the stress of students as well as the parents. What a relief! Now that you are taking a sigh that your child has just finished his/her exams, you must be wondering about what he/she will do in the long summer vacations that have just begun. While children seem to be really excited about spending the long holidays, they usually get bored of it soon. 
After Exams Holidays, What To Do Tips at Home
So, done with exams? It's time to take rest, family vacations and recharge her/him for beginning of the next academic year. 'What to do after exam at home?' is the biggest question, which poses before our children, with no answers to it, leaving it as a complete mystery till date. So worry no more as I have got a few remedies or should I say, a few tips on how your child can spend holidays at home after exams. Explore tips given here..
Recharge Him/Her for the Next Academic Year
After slogging and studying hard the entire academic year, children do need some rest to recharge themselves prior to the beginning of the next academic year. Vacations are the most anticipated times in the lives of children, who start dreaming about the things to do and the places to go. Summer vacations being the longest one, children have abundant holidays before them. But the nasty sun doesn't allow the children to explore much of the outside world. So here are a few things that your child can do indoors during this vacation.
Catching up with movies and series:

This generation is hooked up to a number of series and movies. So let your child unravel the world of 'Netflix' in the house while the summer sun is blistering outside. With a plethora of movies and series to be discovered, your child will be amazed at every one of them as he/she watches them on a daily basis

House Parties:

Parents usually start worrying when their child is partying outside and often cannot catch up on their sleep or work until the child returns home safely. So why not share the idea of having a house party with your child? This idea will surely intrigue your child and his/her friends who can dance and party in the house to the fullest, under your supervision of course. This will give your child to catch up with friends after the long hectic exam schedule

Reading and Writing:

No, no, I am not talking anything academic here as that is the last thing that your child will want to consider during the holidays. You can gift your child some wonderful books such as comics, novels and so on that will urge him/her to read more and enter in to the world of bliss. If your child loves to write, you can encourage him/her to write poems, stories, essays and so on, which will enhance his/her vocabulary too

Hobbies:

If your child has a certain hobby, which he could not connect with during the busy academic year, encourage him/her to pursue the same right away. Whatever it is that your child loves, reading, writing, painting, pottery, singing, dancing, motivate your child to catch up with his/her hobbies as this is the best time to do so

Cooking:

Do not be gender biased about this. You can teach your boys to cook as a method of basic survival technique. Bake cakes together, cook a meal and share the same with the family and so on. This activity will allow you to explore some quality time with your child
Child Deserves a Wonderful Family Vacation
Apart from these family vacations after exams are another clichéd yet fun thing to do. Your child deserves a wonderful vacation after having toiling hard throughout the academic year. And you too deserve to spend quality time with your family once a year. Do you know why family vacation is important for kids? If not then read below to find the answers that will surely motivate you to plan an amazing vacation with your family right now.
Spending Quality Time:

This is no thinker. Vacation means having to spend quality time with your family where everyone is at peace and having fun with each other. With work, school and other activities going on, vacation brings a time where the entire family can relax and enjoy with each other, somewhere on the beautiful hills or near a beach or in the woods

Allows Relax:

Not just parents, even children confront a number of tasks to be done on a daily basis, leaving little or no time to bond with each other. A family vacation will definitely put aside the hectic schedule and allow the members to find solace in each other as they go on exploring the different place, far away from home and engage in various fun activities

Creating Fond Memories:

When was the last time you took a vacation with your family? Do your children recall the last vacation you went on correctly? If no then pack your bags and head out for a memorable vacation right away as this quality time is what you and your children deserve. Create memories, which are to be cherished for as long as you live

Seeking New Experiences:

Wherever you go for a vacation, you and your family will surely seek experiences out of them. This will be the best way to have some wonderful experiences come in to your child's life, which will help him/her learn and grow in several ways
Fullfil Travel Desire
I too have various fond memories of how I spent my vacation when I was a child, with my family. My family made sure that we went on to discover a new place within the country every year, learning various things about the particular place, indulging in local cuisine and engaging in various activities. All of these went on to accompany my overall development and growth, which is why I would suggest you to take your child on a vacation every year. Here are some best destinations of family vacation after exam that you can consider for this year-
Chilling at Kasol:

Kasol has a lot of pocket friendly accommodations that will give you authentic pleasure whilst your stay there. Accessible easily through buses operated by HRTC, you can take your family on a trip to Kasol and explore the Northern mountain ranges, far away from the blistering summer sun, diving right in to the heart of the snow clad region

Exploring Pondicherry:

Is your budget tight, which is making you second guess about your vacation? Worry no as you have a cheaper option of travelling down South with your family. Visit the marvellous Puducherry where beaches await you, making it a perfect time to chill on the shores while the waves hit your feet one by one. You can consider staying at Aurobindo Ashram, which will save you a lot of bucks while you can also enjoy some quality vegetarian dishes that will leave a linger taste behind in your memories

Go Goa:

How can we not have Goa on our list? This is a paradise for every beach lover and for every student who has just winded up his/her exams. How about your entire family chilling out on the shack on the beach and sipping on some coconut water? Goa being a lively place both during the day and night will bring some wonderful memories to you. You can also indulge in various water activities that will tickle your adventurous side and that of your child

The Magnificent Rajasthan:

Welcome yourself to the kingdom of kings and queens this summer. Rajasthan is simply beautiful and a colourful state to visit with your family where palaces await your visit and camel rides will fill your soul with some adventure of travelling on a hump. The pink city, the golden city or the blue city, visit this state as per your favourite colour scheme. Sounds exciting right?

Wilderness of Kerala:

God's own little state is a place that you cannot afford to miss. Booking your trip to Kerala with your family will give you abundance of coconut water to drink (think of the wonderful health benefits that you will collect during your stay), enjoying a boat ride in the backwaters, while trying your hands out at the local lip smacking cuisine. Can't wait anymore? Well then book your trip now!

Meeting the Sisters:

How about meeting one of the seven sisters this year? I am talking about a trip to the North East with your family, to escape the sun this summer. Be it Assam, Meghalaya or Manipur, you have a lot of options available at your disposal. The North East is abundant in its beauty that will leave you spell bound. Do not forget to try out some freshly made tea, which will give you an authentic taste of the state

Travel to the country's centre:

Madhya Pradesh is a marvelling state, which will leave you mesmerized with its beauty, its wildlife, its history and so on. Dive in to the heart of our country and be amazed at what this state brings before you

The Western Ghats:

Situated in the Western Ghats, Mahabaleshwar will offer you a mini getaway with your family where you can visit Panchgani, the Mapro Garden and sip on to some tasty milkshakes. You will find yourself indulging in a feast of all the berries, that it, strawberry, raspberry, mulberry and gooseberry, while shopping for beautiful Kolhapuri chappals that are durable in nature
With these list of places to visit, choose yours with the help of your little one and plan an amazing vacation right away. Let this summer vacation bring to you joy and memories that you will cherish for a lifetime. It will also enable your child to start his/her new academic year all fresh, with various stories to tell his/her friends about the excursion.
Did you like the blog? Did you find it useful? Please share your thoughts with us in the comments below; we'd love to hear from you.
Kindly
Login
or
Register
to post a comment.
+ Start A Blog
Top Parenting Blogs
Top Parenting Talks
Top Parenting question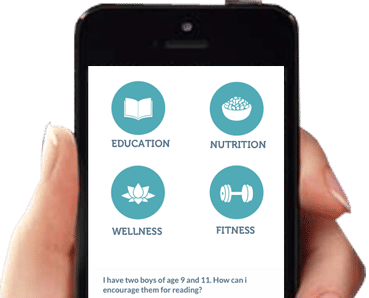 Download Parentune Plus App
Please enter a valid number

{{trans('web/app_labels.text_Heading')}}
{{trans('web/app_labels.text_some_custom_error')}}
{{trans('web/app_labels.text_Heading')}}
{{trans('web/app_labels.text_some_custom_error')}}