Health
Flu And Cold Are Not the Same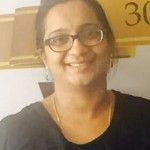 Created by Ambili S Kartha Updated on Jul 25, 2019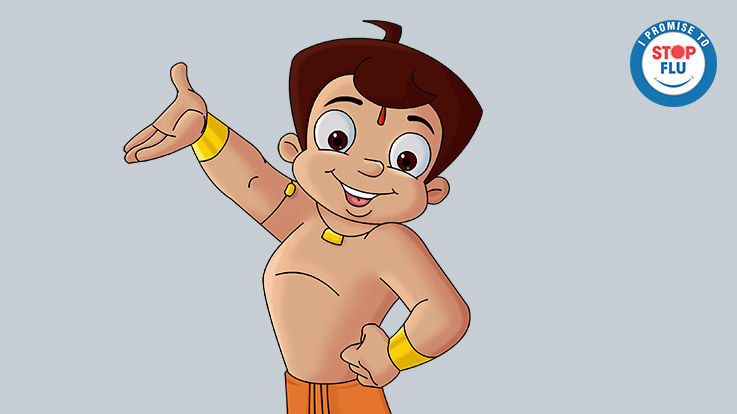 When your little one wakes up in the morning sneezing, coughing, with a running nose and a fever, the first thing that comes to your mind is that your child has a cold. Well, that's exactly what I thought. I ruled out any chances of flu because I wasn't aware of how serious the Flu virus can get. Cold and Flu have more or less similar symptoms, but cold and flu are not the same. What looked like a regular cold and cough infection to me turned out to be the flu virus.
Here's my learning, which I am sharing with you all.
While we keep hearing about Influenza cases all around, we may not be able to detect it. Symptoms like cold, cough, tiredness, fever can also be passed as a regular seasonal infection.
When my child didn't get better, I consulted her pediatrician. And, that's when I was made aware of the fact that the virus that causes cold and flu are not the same. For that reason, flu sometimes transforms into serious health issues such as pneumonia, which can lead to hospitalization. I learned from my experience that it is important to know the difference between flu and cold.
How To Differentiate Between A Cold And The Flu?
Since the signs of colds and flu are similar (only varies in its severity), it is not easy (or even impossible) to differentiate them based on the symptoms alone. What I learned was: conducting a diagnostic test within the first few days of illness can help to diagnose if the child has contracted flu or cold.
Flu is worse than the common cold with the symptoms which are more intense. This is because, even though both are respiratory illnesses, they are caused by different viruses. The table below will help you to understand the difference between cold and flu.
| | |
| --- | --- |
| Cold | Flu |
| The symptoms of a cold usually develop over one or two days | Flu symptoms usually develop very quickly. Even within 3 to 6 hours. |
| The fatigue associated with Cold is usually mild and will disappear as fast as the cold subsides. | The extreme fatigue associated with flu can persist for weeks. So observe your child closely |
| Runny nose, sneezing or nasal congestion is more common with cold  | Runny nose, sneezing or nasal congestion may not appear in flu |
| Vomiting, nausea, and diarrhea are not associated with the common cold | Vomiting, nausea, and diarrhea are tell-tale signs of flu, particularly in children. |
|  Mild to moderate fatigue | Severe fatigue |
| Runny nose or congestion associated with the cold will disappear in a few days | Runny nose or congestion associated with flu will last longer |
| Mild body aches | Moderate to severe body aches. |
| The headache is rare or child may ignore the headache | Headache is common and cannot be ignored |
| Colds usually will not end up in serious health problems. | Flu can have very serious associated health complications such as pneumonia, bacterial infections, or may require hospitalizations. |
| The incubation period (time from infection to appearance of symptoms) is of about one to seven days | The incubation period is of about one to four days |
| Cold can be contracted during any time – summer, winter, winter, fall, or monsoon. | It is more often seasonal, in India, it peaks during July-September (monsoon season) and November to March in the temperate area. |
Is Flu Dangerous?
Flu is infectious and children are more susceptible to flu.
Each year 3 to 5 million cases* are reported with influenza virus worldwide. It is a serious disease, which can lead to hospitalization and if left unattended, it may result in death. It is necessary to prevent influenza to decrease the number of cases of asthma, upper respiratory tract infections in the age group of 2-5 years, ear infections in children less than 3 years, wheezing and pneumonia.
Can I protect my child from the flu?
Of course! When the doctor told me about the flu virus, to be honest, I panicked. But, there is nothing to worry if you get your child timely vaccinated. Taking yearly shots is the first and easiest way to protect your child against this dangerous virus. Do not forget to ask your child's pediatrician more on the flu vaccination as in India, flu peaks during July-September in the south (monsoon season) and November to March in the temperate area (north). Therefore, flu shots taken during April-May and September-October are more effective in preventing flu.
From the moment our children are born, all we want to do is wrap them up in our arms and protect them from the world. However, as they get older they inevitably end up having a few obstacles as they get to grips with everyday life and while you can't hold their hands forever, there are a few things that under your control. Therefore, I have taken this pledge #IPromiseToStopFlu. Have you taken the pledge yet? Share it with fellow parents and spread the awareness
(*Reference: Centres For Disease Control and Prevention, Flu Symptoms and Complications available at https://www.cdc.gov/flu/about/disease/complications.htm Accessed January 24, 2018)
 
This article is meant to help create awareness and spread knowledge. Any decision regarding your health and child's health should be done after consultation with your doctor. Read my full disclosure here. While all efforts are made to keep articles updated, the speed of research in these fields means the information often may change when more research knowledge is available. The authors should be in no way held responsible in that case.
*Disclaimer: The views expressed in the blog content are independent and unbiased views of solely the blogger. This is a part of the public awareness initiative on influenza supported by Sanofi Pasteur India. Sanofi Pasteur bears no responsibility for the content of the blog. One should consult their healthcare provider for any health-related information.
This content has been checked & validated by Doctors and Experts of the parentune Expert panel. Our panel consists of Neonatologist, Gynecologist, Peadiatrician, Nutritionist, Child Counselor, Education & Learning Expert, Physiotherapist, Learning disability Expert and Developmental Pead.
Kindly
Login
or
Register
to post a comment.