Parenting
"From fussy eater to a strong and mentally fit child," - Mom Shares Her Son's Nutrition Journey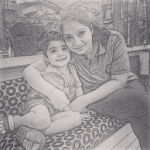 Created by Cheena M Gujral Updated on Feb 13, 2018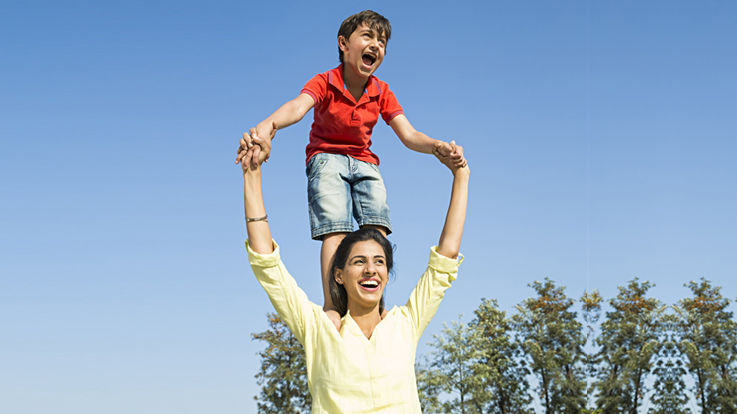 When nothing is perfect from the air in surroundings to the food in shopping cart, it become crucial to check on nutritional requirements of our children. I am a mother of 3-year-old boy and well understand the pain of mothers dealing with fussy eating habits. Like many of my struggling mommy friend's, I tried creative ways to make healthy food more presentable and desirable for my child. Believe me, he was only bothered for the cartoon character embedded over his plate rather than the toon faced food served over it. Indeed, kids are smart enough to differentiate homemade nutritional pizza from the ones served in restaurants. His improper food habits were a big concern. It became painful to see him lagging behind in terms of health in this competitive world of hard work. A healthy mind lives in healthy body, so the situations of unhealthy food preferences, left me completely vandalised.
Soon I understood that force feeding is not going to help in long run. Food can be just pushed into mouth; it cannot be swallowed in forcibly. There were times when my son Ivaan, asked for milk only. "Mumma aaj toh sirf doodh hi piunga"!! It was milk, which suited his cravings many times. Though that is not a complete substitute for food but we all know milk is very beneficial in early ages. Thus, milk was a relief and better option over fries in my case.
Exploring more into making milk loveable for Ivaan, I thought about milk based supplements. Of course, since my childhood, I am familiar with values of milk drinks, but when it came to my baby, I was over thoughtful to use such drinks at early age. I was pampering the myth of not using supplements unless they are advised in an ailment. But being a mommy, changed my entire perspective towards health drinks. I realised if a child is deprived of essential nutrients, one can address the dietary gaps with milk based nutritional supplements.
I was well aware about Horlicks since long time. I can conceive; many of my generation children are confidently fed on it by their mums. Similarly, I put my all trust in Horlicks when it came to Ivaan's upbringing. Finally, I switched to adding Horlicks growth plus in his cup of milk. He was excited to have it and I was contented to dish it up with proteins and vitamins. Yes!! Just adding 3 spoons of Horlicks growth plus 1 helped me serve my child with additional nutrients which supported his growth . He was gaining weight to get all energy to grow and be actively playful. Even heading to school with Horlicks milk, became inseparable events for us both. "I will finish off whole of your chocolate milk", is now his favourite statement.
At times, when if he is making faces to have platter of his choice, then chocolatey Horlicks comes to my rescue. It is like an support to compensate with the lost nutrition and slowed growth which Ivaan was witnessing being a choosy eater.
Milk plays a very important role in children development, throughout the growing ages. So very Indian mother and milk has a strong bond. I was always sure of Horlicks Growth+ to speed up my son's progress2. The amino acids, vitamins, minerals and whey protein present in this milk drink, are contributive in maintaining ascending growth curve in children. I always fix milk with Horlicks Growth Plus for my and Ivaan's happiness.
He is strong and mentally fit which assures me that I am on the right path of nurturing him. I
always remember to serve him rich diet with green veggies besides believing in milk supplements.
So, choose best for your child and support their growth better. Happy Horlicks and more milk licks to you, kids!!
Kindly
Login
or
Register
to post a comment. | Mar 11, 2018
Same problem with my child.. Right now he is 3 years and 10 months.. After 2 years I started to give him pediasure but right now I am giving him Bournvita Junior.. Is it sufficient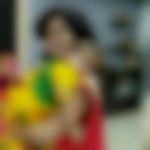 | Mar 10, 2018
Kalyani Koparkar Karemore
is it really true or only favouring of horlics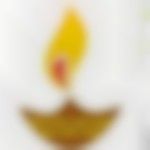 | Feb 16, 2018
Excellent! | Feb 16, 2018
My children are still fussy eaters! I am happy you had some luck. Best wishes. | Feb 16, 2018
Same was with my children! Thanks for sharing your story. | Feb 16, 2018
Such an accomplishment! Wonderful.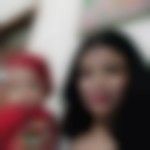 | Feb 14, 2018
p>0lllllklpooooo**9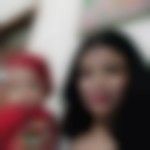 | Feb 14, 2018
jhhblaaq~~~aappp>0uuuuu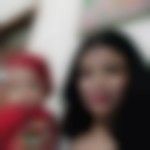 | Feb 14, 2018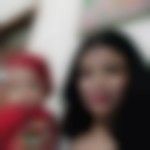 | Feb 14, 2018
9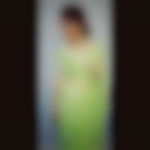 | Feb 13, 2018
Thanks for sharing such a good blog!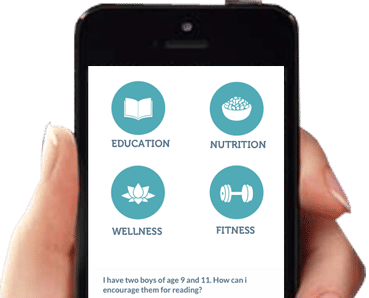 Download Parentune App
Please enter a valid mobile number.