Food and Nutrition
From 'No Mamma' to 'Yes Mamma'- My Daughter's Food Journey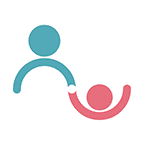 Created by Parentune Support Updated on Jul 31, 2015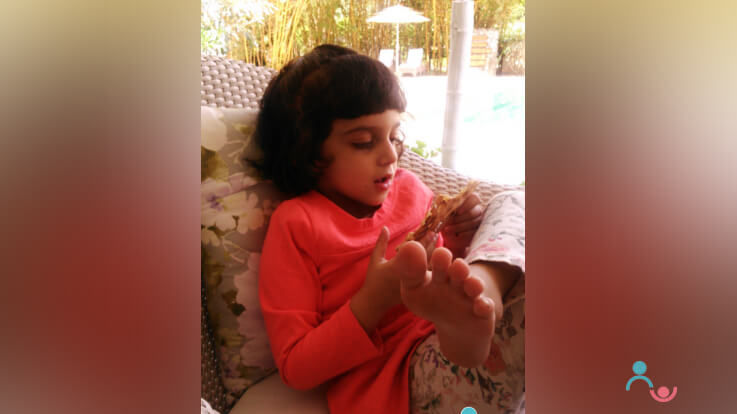 When the clock would strike eight I would get goose flesh! Feeding my 3-and-a-half year old was a Herculean task. I almost suffered from amnesia for one year because my grey matter could not think of one occasion where she ate her meal without throwing a tantrum. From standing in the balcony to playing hide and seek to taking her in the car and holding the steering with one hand and feeding her with the other ( thank my stars the traffic cop did not catch me!), I tried every possible thing I could. But everything what the internet had to offer to dadi-maa-ke-nuskhe failed. I realised I had to find a way. What could be more heart-breaking for a doctor mom than to see her child struggle to eat. I started doubting my culinary skills. And to add to it were my parents' constant reminders that the world is round, what you do comes back to you. After all I was a very fussy child when it came to eating. So I took this as a challenge and here are some ways I figured out to make my daughter eat.
1) I used her fixation for Barbie: I realised that I could mould her into eating a few bites telling her Barbie and mermaid stories. But that did not work for long. She refused to eat daal and vegetables. Thanks to her genes, she eventually realised, I was fooling her by giving her stuffed rotis. She went a step ahead and demanded only "white rotis" ( the innumerable times we use this word at home I am sure it will find a position in the Oxford dictionary soon)
2) Make the event special: I started kneading the dough with malai ( cream) and grated vegetables. I would use daal instead of water. With the lights of the room switched off, and her favourite Doreamon cartoon on, I would tell her that we are having a candle-light dinner.
3) Make food into a temptation: There are times when this also fails and that's when my back-up plan comes into picture where she gives into my coaxing just because she wants to have long hair or "Barbie hair ". Now I plan her diet making sure she has two servings of daal and vegetables.
4) Fruit Ideas: For fruits I give her milk shakes which she likes having with a straw.
5) Make crockery interesting: Every month I invest in a new bowl and fork depending upon her fascination for a cartoon character.
6) Tech Help: I thank the technology for I-pad is their best invention and "Talking Tom", is my God.
I can understand the agony a mother faces when her child doesn't eat. Her whole world collapses like a multi-storey building. But it's here where the battle begins. Keep trying, keep innovating. Respect their choices but be firm. They are innocent and will eventually give in. Improper diets would lead to deficiencies and irritable children and which mother wants her child to be grumpy!
This content has been checked & validated by Doctors and Experts of the parentune Expert panel. Our panel consists of Neonatologist, Gynecologist, Peadiatrician, Nutritionist, Child Counselor, Education & Learning Expert, Physiotherapist, Learning disability Expert and Developmental Pead.
Kindly
Login
or
Register
to post a comment.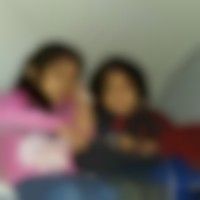 | Feb 21, 2017
nice idea. this story telling in a dramatic way while eating really works.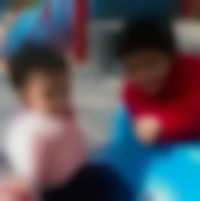 | Feb 21, 2017
my son is 5. 5 yrs old have tried it too ..but it doesn't work out for me... suggest some more ways too | Feb 21, 2017
but showing cartoon and feed is not good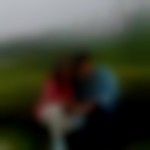 | Nov 25, 2016
great ideas.. even I use audiovisuals n story books to feed my daughter... But this becomes a habit n problem arises when they hav to eat in school by themselves or even at home. My daughter eats almost everything when she is engaged but not otherwise. Plz suggest something on this. | Nov 24, 2016
you exactly penned down my condition.... I am also going though same situation and it really requires great patience..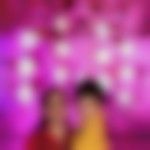 | Nov 24, 2016
Really educational videos n cartoons on internet & a high dinner chair 4 kids has kept me a little away 4rm this ordeal. It has me a chill 2 think what will happen when he outgrows this chair! And also will he ever enjoy family dinner without watching videos? I guess then we hv animate those cartoon characters | Aug 04, 2016
great idea and the best way to treat child's demand in new innovative ideas as child can eat properly thanks | Aug 03, 2016
thanks for this ideas my also facing same problem | Mar 02, 2016
V nice tips.... I m facing the same problem with my son.... Will try these....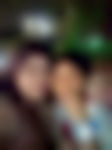 | Nov 24, 2015
So very true.. I tell him my childhood tales and now we together build stories while I am feeding him.. another problem is by when will they start eating on their own.. The moment I serve him he'll tell his grandma that mama will feed me :-O | Oct 13, 2015
Even I have tried some f these.. T long hair thing has worked on my daughter.. But she never has a milkshake | Oct 09, 2015
My son also demands "white rotis"never allows me to stuff anything inside even in the dough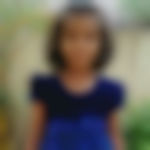 | Sep 28, 2015
My daily day n nightmare too.... Trying many ways to make my 4 year daughter eat good healthy food... Sometimes lucky.... | Sep 25, 2015
My daughter is also the same kind. I have tried some of ur ideas. But she don't like milkshakes. She eats only bananas. | Sep 07, 2015
I agree.. elderly in the family, specially inlaws would always blame us for making kids habit like that.... sitting in front of TV and eating. They never understand the times have changed, and so are the kids.... | Sep 01, 2015
nice blog Varuna but i would like to add we should respect taste of children n try to develop it with different foods n some fantasy they like it.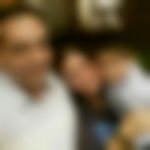 | Aug 31, 2015
A well written blog Varuna. This definitely every mothers nightmare. My son still says NO to all fruits including shakes and juices. Hoping they outgrown this phase and start experimenting with food. | Aug 31, 2015
Same are my worries... thnx for sharing. | Aug 31, 2015
Agreed with Neha.. I did it and my both daughters (6yrs n 4yrs) didn't ask for food the whole day .... Then being maa in d night i had to feed them myself???? | Aug 31, 2015
Tejashree, I agree with your points, however, if kids say they don't wanna eat and if we would leave them as they want, then they will not ask for food whole day. | Aug 31, 2015
Every mother story .! Same I have faced with my daughter ... Every mom know how difficult it is to feed a child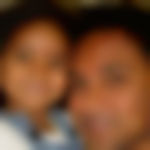 | Aug 25, 2015
Every day I'm making different different things but my 8 years daughter doesn't want to eat n she is underweight she is just 17 kgs. | Aug 19, 2015
Well said tejashree | Aug 13, 2015
Well said tejashree | Aug 13, 2015
One more thing i suggest is respect your kid's need and mood. accept when he tells that he dont want to eat or eat only chocolates. I am not saying that you should give in, but empathize with him/her and make them understand. Its matter of habit and persistence. It will be difficult in beginning but gradually kids understand it. Let them eat whatever they wants once in a while as a token of appreciation | Aug 13, 2015
i agree its every mother's story when it comes to feeding kids. But i might like to suggest a few things. Firstly whatever the case may be i strongly disapprove on feeding kids while watching tv or using ipads or mobiles. This way we are just filling up their stomach an not giving them energy resource. Secondly if one is keen, ayurveda strongly disagrees any combination of milk and any fruit. | Aug 12, 2015
My scenario is same I tried all . my daughter is 5. 6 . Still I am feeding her milk with spoon and the major meal is obviously fed by me. I also have the family pressures that I made her like so . Earlier I was working becoz of her eating habits I resigned and I took over the full day charge when she was 1. 6 yrs old . Now the meal time is the tough time for me. | Aug 08, 2015
HOW LUCKY U ARE IN EXPERIMENTING....... IN JOINT FAMILY I HAVE BEEN HELPLESS IN THIS CASE.... WHENEVER I TRIED TO DO SOMETHING DIFFERENT FOR MY CHILD... EVERYONE BECAME MY ENEMY THAT WE DID NOT GROW OUR CHILDREN LIKE U WITH SUCH DRAMAS... THEY MADE TO STOP EXPERIMENTING.... AND NOW MY LITTLE ONE DOES NOT EAT WELL AND I CAN NOT DO ANYTHING/... AND MY PATHETIC INLAWS SAYSJUST BECAUSE U MADE HIM HABITUATED OF YOUR DRAMAS,,,, HE DOES NOT EAT WELLLL ..... | Aug 03, 2015
My child hates milk shakes so fruits just don't go in | Aug 03, 2015
LOL too good... well written... every mother story.
+ Start A Blog
Top Food and Nutrition Blogs
Top Food and Nutrition Talks
Top Food and Nutrition question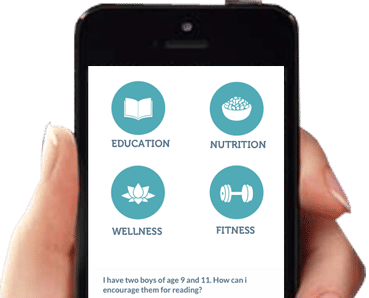 Download Parentune App
Please enter a valid number

{{trans('web/app_labels.text_Heading')}}
{{trans('web/app_labels.text_some_custom_error')}}
{{trans('web/app_labels.text_Heading')}}
{{trans('web/app_labels.text_some_custom_error')}}