Parenting
What, When and How to Wean Off Your Child from Breastfeeding ?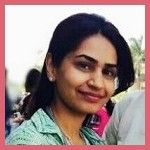 Created by Dr. Surbhi Saini Updated on Nov 28, 2021 As your baby turns 6 months old, you start worrying about the foods that you can start the weaning process with. However, before you start weaning off your baby, how do you ensure that when is your baby ready to be weaned off, and how do you start the weaning process and what foods to start the weaning process.
However, there might be numerous questions in your mind if you are a first time mom who is ready to wean but don't know how. Worry not, as our expert Dr Surbhi Saini shares everything you need to know on weaning like..
When to wean off your Baby?
How to wean your Child?
What to wean off with ?
In addition, to some do's and don'ts related to weaning. So what are you waiting for?
When To Wean Off Your Child?
The American Academy of Pediatrics (AAP) recommends feeding babies only breast milk for the first 6 months of life. After that, the AAP recommends that a combination of solid foods and breast milk be given until a baby is at least 1 year old. At a year, babies may begin drinking whole cow's milk.
How To Wean Your Baby?
Always feed your baby when seated, preferably in a high chair or on a parent's lap. When you give the food to your baby, resist the urge to chop it up into tiny pieces. Babies who are starting on solid foods are usually in the 6 to 9 month age range and might not have perfected their pincer grasp. Smaller chunks will not only frustrate her, but if she manages to get it in her mouth, it can be a choking hazard.
What To Wean Baby Off With?
Fruits: Banana, papaya, steamed apple or pear, watermelon, muskmelon, cheeku.mangoes, all are great for weaning as they contain vitamins and nutrients. But give in a mashed consistency and in small quantities to avoid choking
Rice dal mix: Rice and dal can be steam and mixed in a blender to make a thick soup. Add a little butter or ghee (clarified butter)
Vegetables: Avoid frozen vegetables. Freshly prepared vegetables are tasty and nutritious. All vegetables are good. Steam cook carrots and other vegetables. Potatoes steamed and mixed with a pinch of salt and little butter is a good food and tasty food for kids older than 6 to 8 months
Juices: Give fresh fruits and juices. Use blender to make juice. It's easy and gives fibres and other nutrients. Juicers will remove fibre and many other nutrients too. Apples and pears can be blended with little water. Instead of sugar raisins and dates could be given. They are natural sweeteners. Avoid packaged juices as they contain preservatives and chemicals
Almond milk: Soak almonds and dates overnight and then put in a blender and add water and make milk like consistency. It's a very good drink for kids. Some kids like it less watery consistency
Yogurt: Once the child feeds on rice, mix with yogurt and feed the child. The lactic acid organisms in it are suitable for infant feeding
Water: Now that you are planning to slowly wean your baby off breast milk, it is absolutely imperative that your baby remains adequately hydrated right through the day. Water also has excellent cleansing properties and aids digestion in your little one
Do's And Don't Do's When Weaning Your Baby
Weaning Do's
Give your baby lots of smiles and cuddles because if you are happy, you baby will be happy
Start the weaning process at home or some place that is familiar with your baby
Make sure that when you start weaning your baby there are not many distractions
Let your baby play with his food and the spoon
Perseverance is the key in the whole weaning process so keep trying. It may take good 8 to 10 tries before your baby likes a new food
Weaning Don'ts
Never attempt weaning your baby before six months
Never leave your baby alone when feeding him
Always choose a time when your baby is not too tired or too full or too hungry
Don't add sugar or salt to any of the weaning foods
Wish you a happy time weaning your baby. Do let us know if the blog was helpful? Share your views and feedback in the comments section below.
Kindly
Login
or
Register
to post a comment.
+ Start A Blog
Top Parenting Blogs
Top Parenting Talks
Top Parenting question