Parenting
Guilt trips – a mother's every day journey!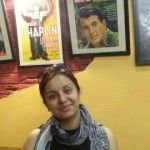 Created by Neha Gupta Mittal Updated on Oct 02, 2019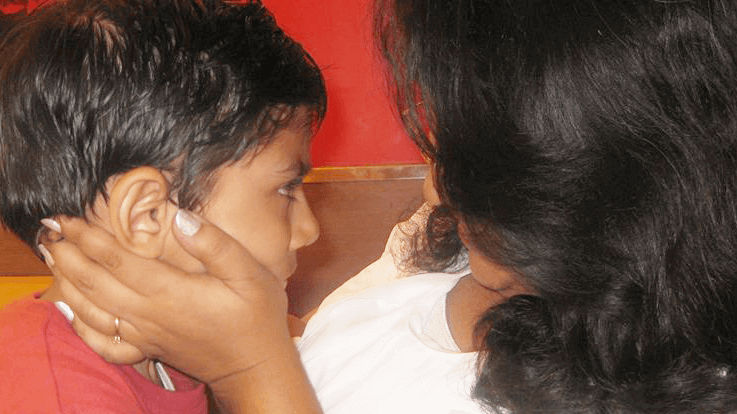 Being a mother is a blessing. The Universe considers us worthy and bestows us with motherhood. It is an opportunity to cherish, a special feeling and a responsibility that deserves our best. I feel, no reason or situation can be so grave that we compromise on this right; it is also about self temperament and self management.
It may happen at times that we find ourselves, getting obsessed over a petty issue with our child. We scold, we reprimand, we punish, and we show big scary eyes? We (includes me) may do it intentionally or unintentionally.
But at the end of every such act if we pause and look back; in the case of 99% of the matters a firm tone and a strong pitch perhaps could have helped tackle the issue better. With this method the child understands and you are saved from the guilt trip, which follows, a trip that we perhaps take because of the ineffective ways that we choose to make our child perfect. I am sharing some of my learning and observations as a mom, things which have helped me to be less frequent on guilt trips.
1. Why parents scold and misbehave?
Stephen Covey – Circle of Influence theory
One of my all time favourite books, it says there are two types of situations – One that comes in our circle of influence and the others which are beyond our control. Circle of influence mainly includes the actions through which we have an ability to influence the outcome, like our reaction to an action, rather than the action of another person. Now put this in perspective with your child. Our child is with us and approachable, naive and timid. The things which are not in our circle of influence, say a traffic jam, or a rainy day, or the maid not turning up, these may irritate us and as our reaction, we may vent out our irritation on the child for no fault of hers.
A common statement in such situations– "I am having a bad day so please don't nag me."
2. Impatience with life goals
Lack of acceptance and unimaginable aspirations may create impatience. We may feel we are almost stationary with our time rearing our child while others are moving up the hierarchy. This may make our child look like a road block. Little did I realise that it is just a matter of patience and time till they grow up, independent, giving us all the time in the world to pursue our dreams!
A common statement in such situations – "This is not what I was meant to do. I am a qualified MBA and here I am feeding and cleaning poo."
3. Unnecessary association of situations
It may happen sometimes that smaller acts are made into bigger causes of unpleasant situations. Say for instance you are at a relative's place and your 4-year old child broke a showpiece. A small act of lifting it out of curiosity and dropping it due to a small slip from his tiny hands, gets stretched to we concluding that the child is growing to being careless, to live a wreck less life because he is spoilt by his grandparents, doubting that these are early signs that he will become someone irresponsible, probably a gangster! When I reflect on such situations, I ask myself, why associate so much when everything is so simple and natural about it? Their palms are small and it slipped off.
A common statement in such situations – "I don't think I should take you to parties and dinners. Look at your behaviour, you are always embarrassing me."
For us it could be an unintentional spontaneous act, however imagine its impact on the child, it could be long standing and could affect the way the child handles his/her life.
Impact of the above on the child!
Child is stressed
The child may develop a self doubt and anxiety as she pre-empts reactions from his/her parents and fears the consequences well before something actually happens.
Child's common thoughts in such situations – "I guess this will upset mom and I better not do it. Papa may also shout at me." (While he wants to finger paint)!
This may breed in a negative environment for the child
The lenses with which a child may see the external world may just get distorted. A child is soft hearted, and tender and may come to believe that this is how the world is supposed to be. A child may not see the brighter side and this may breed in negativity around the child.
Child's common thoughts in such situations post being shunned– "When I grow big I will show him. He will have to listen to me." (While the child is dealing with his/her sibling)!
Child may feel unwanted
At an early age this thought does not occur to her because she is not mature enough but gradually she may develop a feeling that she is not wanted. Constant arguments, yelling, overreactions may lead them to believe so.
Child's common thoughts in such situations – "I think papa was angry with me because he got late to office due to me" (While the father is dropping the child to school in a jiffy and asked the child to sit quietly with an angry tone)
Child may even enters into an unpleasant state
Jumping on the sofa, spilling something, peeing in the pants do not appear as big things to the child but they do feel so when a parent expresses frustration and resentment, sometimes, the child may even be shocked. She loses the sense of differentiation between what matters and what doesn't.
Child's common thoughts in such situations – "I was just having fun. Oops I have dirtied the house." (While he has put his dad's shoes to feel big and dirtied the floor)
Child envies others who are raised in love and warmth
I personally feel sad as I state this point here reflecting on various situations. Child sympathises herself and feels deprived of a world of love and affection. She seeks these positive emotions in her parent and when she is rudely sidelined she may be heartbroken.
Child's common thoughts in such situations– "Tanya is so lucky. Her mom kissed her on the forehead and spoke to her so nicely when she left her meal incomplete." (While they are enjoying a group outing with mommies)
So here I was asking myself- Why feel guilty? Repeat and feel guilty again and again and again. Why are my self-resolutions not strong enough? I think these lyrics of this track from 'Taare Zameen Par' best capture my thoughts today
'Dekho Inhein Yeh Hai Onss Ki Boodein
Patto Ki Goodh Mein Aasamaan Se Khude
Angdai Le Phir Karwat Badal Kar
Nazuk Se Moti Hasde Phisal Kar
Kho Na Jayee YehTaare Zameen Par'
Are you as a mother also riding those guilt trips like I did? If yes, what have you done to reduce these guilt trips? How do you handle stress filled situations? Please share your views and inputs in the comments section and make it a fruitful blog for all of us moms who are constantly striving to remain calm and loving for our children. 
Kindly
Login
or
Register
to post a comment. | Aug 17, 2017
Very well written!!!!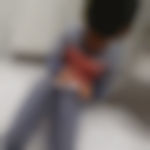 | Dec 22, 2016
thanks Neha. i didnt expect that child will feel this much bad on our scoldings. Im also having tough time with my boy(3yrs) as a working mother finding time for him is biggest thing. sometimes I try to control my anger but not all the cases. because my kid does the things purposely if I mention to not to do :( that's the worst part. I shout a lot on him if he repeats same thing. i don't understand how to control his behavior. need to find options :(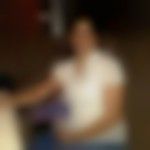 | Nov 02, 2016
Well written Neha... Most of us goes through these stages.. but right choices and decision taken on right time.. does make a lot of difference. Patience is the Key.. I believe.. | Oct 28, 2016
a very nice blog.. yes I also go on the guilt trip... n many times I try to behave like a friend n ignore all the mess up they create but sometimes the kids become so adamant n not understanding the situation and at that time I really feel helpless on what to do and in all this I shouted on them... but lately I explain my kids why I was shouted n they do understand this.. but I really feel I found a better way. | Oct 25, 2016
thank for this blogs really helped me bcoz i m going same stages with my son ,and the guilt what i have done shout,slapping on him ...thank u This blog give me the idea how to react in those situations and being calm | Oct 25, 2016
Very helpful article in my case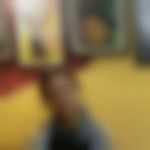 | Oct 24, 2016
I am glad my blog is of help.. fortunatly wid me i hve stoppd takin dat trip.... n i hve realizd nthin is so grave n botherin dat v scold n shout on the kids.... bettr to mve aside fr a while... rethink.. tke a deep breathe n cme bck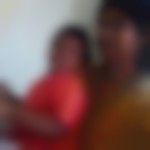 | Oct 24, 2016
Hi neha I have read your article on the right tym since I am going through the guild trip and had made a conscious decision to remain clam and handle the situation in a better way with patience and understanding what the kid expects from us. I have been partial success in my task after reading your blog it gives more strength to striveand remain clam and handle the situations positively. Thank you for writing a wonderful article expecting more like this in future in your blog. | Oct 12, 2016
Nice article | Oct 05, 2016
very nice blog and I too travel the guilt road many times ... thank you for such a nice well explained blog ... | Sep 30, 2016
wonderful tips to deal with our guilt trips...... thanx a lot... mostly I also loose my temper with my Boyz of 7 & 2. but after sumtym, I feel dis guilt.. but sumtyms my reasons r genuine to loose temper. .I'll try to change acc. to dese tips | Sep 29, 2016
Very nice blog | Sep 29, 2016
I m Also short temper and frequently hv this guilt as after knowing all these why can't I control myself....... well written.... | Sep 28, 2016
mnju4rrde | Sep 28, 2016
Very well written. I always try not to shout on my son. Just a firm tone can do the job done. Believe me my baby is 4 yrs old n most of the time he understands everything like a matured kid. | Sep 27, 2016
very good written this blog. m also face this gulit trip most of time. I am also short temper. I have no way how come out from this situation.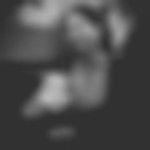 | Sep 27, 2016
Hey Neha very well written | Sep 27, 2016
I am a frequent traveller of guilt road. However, these days I try to reason it out with my little one. Good blog Neha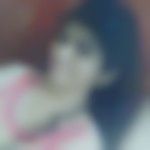 | Sep 26, 2016
I used to keep quiet whenever I face such guilt trips with my kid. most probably if it's outside. of my kid does any mistake I'll jus try to be calm and quiet . I'll also be in a bad temper. so I won't go and talk with him. rather I wud ask or explain some of my fellows to make him understand it. if something happening inside the house, and there was none to help, then I had no other option to scold him .
+ Start A Blog
Top Parenting Blogs
Top Parenting Talks
Top Parenting question

{{trans('web/app_labels.text_Heading')}}
{{trans('web/app_labels.text_some_custom_error')}}
{{trans('web/app_labels.text_Heading')}}
{{trans('web/app_labels.text_some_custom_error')}}