Parenting
Handling aggression in children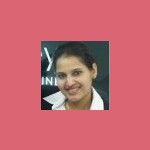 Created by Gaurima Updated on Sep 06, 2021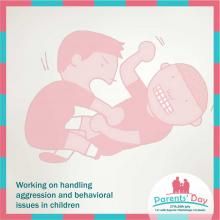 Parenting is the most important job in the world for all most all parents. They nurture their children by giving them their best each day in every way. They tirelessly strive to do all it takes to make their children responsible adults, capable of tackling challenges and still live in joy.
Driven by the motivation to serve parents, promote parenting information in India and to celebrate the essence of parenting, Parentune, organized six dynamic workshops on this Parent's day. Congratulations to all those parents who could take part and gather tips, insights and solutions. However those parents who couldn't participate due constraints of time and distance may have a look at the highlights from the workshops, which will be shared through a series of six blogs, one for each workshop.
Child psychologist Dr. Ann Simi John and Parenting expert Mrs. Bhavna Awasthy conducted this workshop.
Through this workshop Parentune experts addressed concerns related to aggression in children, attention seeking, problems in concentration, children as choice drivers for purchase, importance of role modeling and spending quality time with family.
The session began with experts citing real time concerns of the parents centered on aggression as visible on the website. To connect with the issue their and then, Parentune experts invited four parents to enact two role-plays with two volunteers each. One played parent and other acted as a child. First role-play depicted a child showing aggression when denied for a new toy. The parent tried various strategies but the child didn't respond to any of them leaving the parent frustrated. Second role-play showed an attention seeking 3 year old who became irritable and aggressive when the mother, could not give requisite attention as she was busy haggling quite aggressively over an important issue with the internet banking customer care executive over the phone. Mother failed to soothe the child and felt troubled dealing with the child.
While reflecting on the enacted role-plays parents unanimously agreed that they have to constantly stretch themselves to achieve an ideal scenario fulfilling never ending chores and children's demands and needs. Over and above more and more children are developing behavior propelled by aggression, frustration, restlessness, temper tantrums and other undesirable attitudes making parenting more like walking on a very tight rope instilled with doubts and fears
A mother of two shared that she has tried a lot of approaches to control aggression in her children without much success. She further divulged that the situation is such that the teachings from her own parents don't work, reasoning doesn't work, calmness doesn't work and anger also doesn't work. She wondered and asked in frustration - So what works while dealing with children's aggression as parents?
Another father shared that his 2.5 year old has become stubborn and adamant to have his way, often react aggressively and doesn't say sorry even after a lot of counseling. He and his wife have tried to deal with the situation but without any success so far. He asked what to do?
Experts take:
Experts – explained that the child in first role play and children in general want instant gratification which comes naturally to them. But as children grow up, mostly they develop the pattern of zero tolerance for 'no' or any kind of denial. And whenever they are denied for anything, anxiety and insecurity build up fuelling them to behave aggressively. Moreover, she affirmed that children are pre-programmed to learn independence, which they often do by not obeying to elders and throwing tantrums. They suggested that parents can work on children's pre-conceived notions and educate them about the concept of toleration of no and denials by others.
In second role play Parentune experts explained that the child typically models the irritation and frustration of the mother. When the mother is not getting the desired response she is voicing out irritation, frustration and anger, which the child picks up and adopts as way of self-expression when the child's demands are left unsatisfied.
Both the experts suggested that tight situations can be tackled effectively or can be avoided all together by following certain practices like:
Set the expectation: Parents can choose to talk to the child in advance before going out to a mall, social gathering. The parent can explain in clear and simple terms – What is the purpose of going out? What will happen? What is expected of the child in that setting? Make sure to stick to the plan. Further, to make it more effective and pleasant, attach an age appropriate reward to compliance by the child. Awards need not always be materialistic.
Give a task: In case where the parent need some focused time on a task, talk to the child beforehand and give them some tasks to be done meanwhile and attach appropriate consequences for doing or not doing.
Let the child step in your shoes: Parent can develop empathy, understanding and supportive attitude in the child by projecting an experience forward. For example a parent can ask a child to feel, imagine how it will feel to him/her if mommy interrupts their favorite cartoon show. Then discuss about the same feelings a parent have to go through when children don't co-operates.
Be consistent: There should be no confusion and absolute consistency in expected behavior from the child and associated rewards. Take notice when children outgrow the rewards to renew them. But don't let children negotiate about them. Also don't engage in bribing the child.
Conscious role modeling: A child is constantly learning ways to act and behave through role-modeling parents, family member, peers, and house helps and even cartoons characters. So a parent can choose to be a certain way always when the children are around for them to follow the foot steps.
After tackling parents queries experts concluded the show by offering useful suggestions and tips.
Handy tips to deal with issues around aggression in children:
Stay calm, apply patience and practice firmness: Be assertive and not aggressive. For example: Physically come down at the child's level and assertively tell the child "I wan't you to stay calm, then only can I listen to you" - when the child is not listening but is throwing temper tantrums, shouting or behaving aggressively.
Coach through accidental mistakes: Understand personality of the child and prepare the child through coaching at appropriate opportunities. For Example: When a child gets hurts accidentally, explain to the child that when he hurts someone physically, the other child/person experiences hurt just as he feels hurt.
Time outs: Practice time out where a child is sent to a place without distractions where he is asked to reflect while he is kept away from any engaging environment.
Keep channels of communication open.
Communicate with the child without judging: Correct the child with reason and not because of your position of authority for instance if you want you child to stop running around a table which has a number of things on it could be phrased like, " please do not run around the table as one or the other thing may fall and end up hurting you" instead of "Please don't run around the table"
Teach the child to communicate the frustration: Ask the child what he is feeling. Validate his feelings by saying, "I know you are angry. It's all right to feel angry. We can fix that together."
Handy tips on effective role modeling:
Spending quality time with the child: When the role model spends time with a child bonding over games, fun, sport activities or things that a child may be interested in, it sends out a clear message to the child that the child is important and loved. This reinforces the feelings of self worth and self esteem.
Respecting and understanding the child: Contrary to popular belief young children are capable of understanding and interpreting complex situations. It's not always right to be dismissive of children's comprehension with statements like, "you are too young to understand" or " this does not concern you". Once a child gets respect and understanding from the parents s/he will follow it as a way of life and will give respect to others. 
Communication: Communication is the key for expression. As the child grows up, communicating ones feelings becomes increasingly difficult due to factors like generation gap, appropriate time, changing views and values. The Parent may work on ensuring that the communication from the child is not inhibitive in any manner. This will help the child understand the importance of expression and discussion.
Practicing all that we preach: Children constantly watch how their parents react in a particular situation. The parent needs to be conscious about their reaction to a particular situation, as this is how they would want their child to react if s/he was ever in a similar situation, leading by example.
Before leaving, most of the parents took time to drop in their feedbacks conveying satisfaction at their enriching experience and expressed their appreciation for the practical tips and suggestions by the Parentune team and the Parentune team experienced the satisfaction of spreading parenting information in India.
Now, that's being always there to support parents – Parentune, a pro-parent community indeed!!
This content has been checked & validated by Doctors and Experts of the parentune Expert panel. Our panel consists of Neonatologist, Gynecologist, Peadiatrician, Nutritionist, Child Counselor, Education & Learning Expert, Physiotherapist, Learning disability Expert and Developmental Pead.
Kindly
Login
or
Register
to post a comment.
+ Start A Blog
Top Parenting Blogs
Top Parenting Talks
Top Parenting question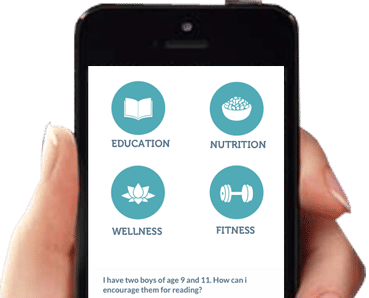 Download Parentune Plus App
Please enter a valid number

{{trans('web/app_labels.text_Heading')}}
{{trans('web/app_labels.text_some_custom_error')}}
{{trans('web/app_labels.text_Heading')}}
{{trans('web/app_labels.text_some_custom_error')}}