Food and Nutrition
Home-made garlic breadsticks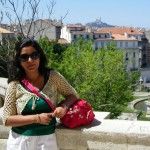 Created by Ankita A Talwar Updated on Mar 24, 2015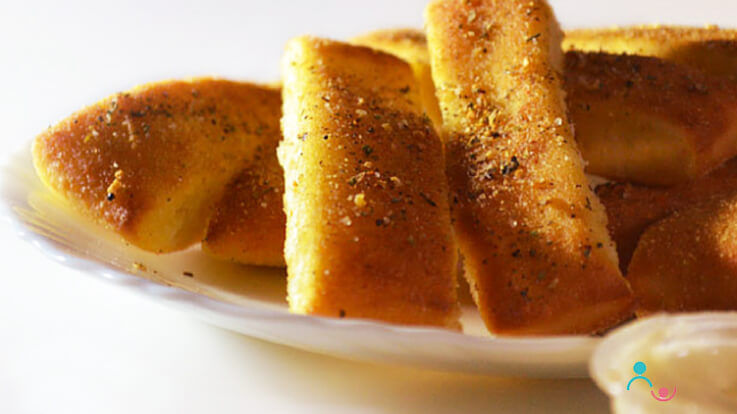 Children love these, don't they? But then the market ones are loaded with salt, preservatives and lot of unhealthy ingredients we don't wish to expose our children to. We get to you a recipe to make yummy garlic breadsticks at home, almost the restaurant quality, but these are healthy and fresh. Try them today!
Ingredients
1 packet active dry yeast- 2 tsp
4 ¼ cup maida
2 tbsp butter (or refined oil)
2 tbsp sugar
1 tsp salt (if using salted butter, cut back on this)
2-3 cloves of garlic, roasted and minced
Garnishing
3 tbsp butter
½ tsp salt (adjust as per taste)
½ tsp oregano dried or fresh leaves
Method
1) In a bowl, take ¼ cup warm water. Dissolve the yeast and leave aside till it bubbles, 5 mins or so.
2) Add flour, butter, sugar, salt, garlic, and 1 ¼ cup warm water, and yeast. Knead by hand or in a paddle mixer till a sticky, stringy dough gets made, 5 mins.
3) Knead the dough with hand till it is smooth and comes together, 3 mins (oil your palms if needed). Let rest, covered with a damp muslin cloth in a warm place to let it rise.
4) After 2-3 hours, when it has doubled up, knead again. Kneading traps air and the more air the more fluffy and light the bread will turn out to be. Again let rest for ½ hour to 1 hour.
5) Roll the dough into a log, and cut strips the shape and size of garlic breadsticks. Brush with butter and salt.
6) In a pre-heated oven 180-200 C, place the cut strips to bake. Once golden brown, take out, and brush again with butter, oregano, salt. Put back in to bake again. This should take around 45 mins, but depends from oven to oven. Put a knife inside to check done-ness. 
7) Glaze with butter and serve.
Photo courtesy: Jeshu John
Kindly
Login
or
Register
to post a comment. | Apr 30, 2017
hi..... does maida and yeast good for kids | Oct 21, 2016
Nice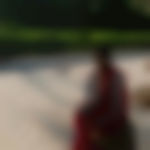 | Apr 15, 2016
Nice recipe... Bt tell me yeast is good or bad for health... | Oct 04, 2015
Waoo so tempting | Aug 31, 2015
Deeksha, awesome recipe! I am sure it must be really tasty and yet so simple to put together. Do keep sharing more tips with us. | Aug 10, 2015
I wil surely try this... i have never made bread before... thanks... I make garlic bread in my style which is favourite of everyone who have eaten it... would like to share the recipe to all of you.... I take any brown bread ,cut them in half and keep them aside. Then in Britainia cheese spread add fully crushed garlic, crushed green chillies,finely cut coriander,oregano and chilly flakes as per paste. Then apply this paste on the c bread and then putting little bread on nonstick tawa on slow flame I roast it till the back side becomes light brown and crispy... | Jul 23, 2015
Ankita.... Wonderful recipe. Have made this a couple of time with both maida and whole wheat flour. Both turn out very tasty, except that the wheat one has dense texture. | Jul 23, 2015
Teena.... Yeast belongs to the fungus kingdom... It can be classified neither as plant not animal. So if you eat mushrooms, you can eat yeast too! Hope that helps! :-)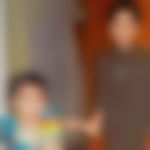 | Jul 22, 2015
Sushma Venkata Lakshmi Verubhothla
The recipe mentioned is looking yummy. But can we replace maida with wheat flour in this recipe?? As maida is not good and will have negative effects on digestion for kids and adults..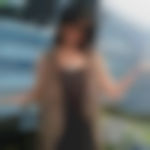 | Jul 08, 2015
We r pure Vegetarian's. Wat is the alternate for yeast in d above recipe?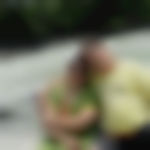 | Jul 03, 2015
Yummy.. vl sure try it | Jun 29, 2015
Delicious n healthy home made recipe | Jun 19, 2015
plz update wit such healthy junk food | Jun 19, 2015
plz update wit such healthy junk food | May 21, 2015
Hi... plz clearly explain d step no. 5.. so tht I can also try ...thank you | May 21, 2015
Hi Sanya, yes you can make it in a microwave, provided it has the convection facility. Using the convection, set the temperature at 180-200 C. | May 21, 2015
How to make it in microwave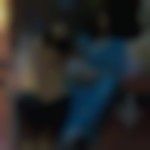 | Apr 15, 2015
Worth trying... thanks for sharing. | Apr 08, 2015
Hi ritu, Sargam Agrawal, there was a problem in the publishing which we have sorted. The recipe is complete now. Do share your experience of this. Thanks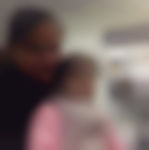 | Mar 31, 2015
Very good recipe.. I will surely try this.. | Mar 30, 2015
Hi.. tried this. it comes out ok, but the dough is very sticky and difficult. makes hands very dirty too. i think using a paddle mixie is important here. not easy with hands. | Mar 28, 2015
nice recipe. i have made bread earlier. it is quite sticky and difficult to manage the dough but fresh bread is tastiest to eat. will try this now. | Mar 25, 2015
Half recipe I guess... as ritu said what is the baking time and temperature? | Mar 25, 2015
How much is 1 packet of yeast equal to? | Mar 25, 2015
Is there any step for baking? Can you please mention quantity of Yeast as well? | Mar 25, 2015
very interesting... seems like a recipe that must be tried in a house that has children. good to serve for kiddie playdates also. | Mar 25, 2015
awesome recipe though I think it will be a little tough. But worth trying.
+ Start A Blog
Top Food and Nutrition Blogs
Top Food and Nutrition Talks
Top Food and Nutrition question

{{trans('web/app_labels.text_Heading')}}
{{trans('web/app_labels.text_some_custom_error')}}
{{trans('web/app_labels.text_Heading')}}
{{trans('web/app_labels.text_some_custom_error')}}