Health
Pregnancy
COVID-19: How Does Coronavirus Impact During Pregnancy?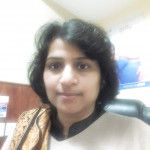 Created by Dr Pooja Mittal Updated on Mar 20, 2020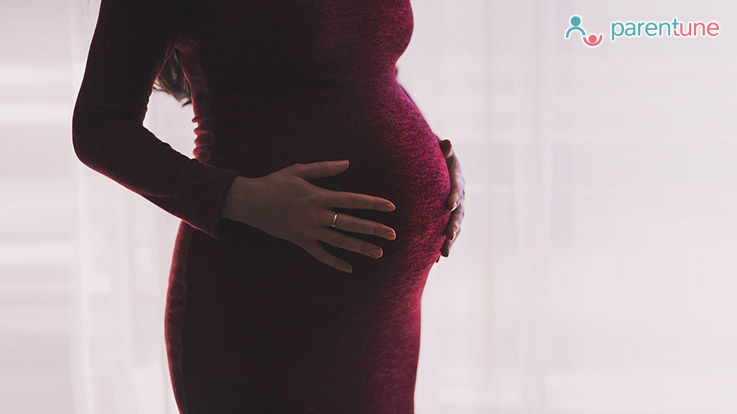 In the wake of the ongoing novel coronavirus infection pandemic, it is understandable that pregnant women should be concerned about being exposed to this virus and the effects that it may have on the pregnancy and the baby. Coronavirus is a new viral infection that has turned into an epidemic infecting more than 381,000 in the world. Here's what is known about how risky it is for expecting moms and their babies. [Source: Worldometer]
Coronavirus Infection and Pregnancy
Are you a pregnant mom in the wake of COVID-19 and worried about coronavirus? What Coronavirus means for pregnant women? Can coronavirus affect pregnancy? These are some questions that may pop up in your mind! Here I(Dr. Pooja Mittal) aim to address some of these concerns in this article as per the available scientific evidence and knowledge about this illness.
Effect Of COVID-19 Infection On Pregnant Women?
Pregnant women are known to have altered immune systems which puts them at higher risk of complications from viruses such as flu. However, all these illnesses are not the same. As it is a new virus, not much is known about Coronavirus. A WHO (World Health Organization) report based in China looked at 147 pregnant women.  A large majority of these women experienced only mild to moderate symptoms, 8 percent had severe symptoms and only 1 percent became critically ill.
Hence, the risks appear to be low currently. The New UK guidelines say that pregnant women with other underlying health issues such as diabetes or asthma should be more vigilant.
Can Coronavirus Pass On The Baby's Uterus During Pregnancy?
While the data is currently limited, it is reassuring that there is no evidence that the virus can pass to the developing baby during pregnancy or cause abnormalities. A small study from China found that among nine pregnant women with COVID -19 pneumonia, their amniotic fluid, cord blood, and breast milk samples and also the baby's throat swab after birth – all tested negative for the virus.
Can Coronavirus Cause Miscarriage Or Preterm Birth?
Although any high fever during early pregnancy can increase the chances of birth defects and miscarriage, However, with the limited data that is available, there is no increased risk of miscarriage due to coronavirus infection ( as per we UK guidelines).
According to data from China, a small number of problems due to preterm birth has happened in women infected with Coronavirus during pregnancy. However, it is not clear whether these women were delivered early by planned cesarean section as they were unwell or if the early delivery happened because of the infection. 
Precautions for Mother's If Breastfeeding With Suspected/ Confirmed Coronavirus Infection 
Breast milk is the best source of nutrition for an infant. Not much is known about Coronavirus, however, in limited studies, the virus has not been detected in the breast milk of the affected mothers. It is thus felt that the benefits of breastfeeding the baby outweigh the potential risks of transmission through the breastmilk. 
The main risk of breastfeeding is close contact between the mother and the baby during feeding, which may lead to infection of the baby by airborne droplets. This guideline may change as more information regarding this disease evolves. If the mother chooses to breastfeed, the following precautions are recommended:
Wash hands thoroughly before touching the baby, breast pump or bottles.

Avoid coughing and sneezing on the baby while feeding. 

Wear a facemask.

Clean and sterilize baby bottles and pumps as per manufacturer 's instructions. 

Consider asking someone who is well to feed the expressed breastmilk to the baby.
A discussion regarding the risks and benefits of breastfeeding should take place between the family and the doctor.
Frequently Asked Questions On Coronavirus Impact During Pregnancy
Q: Why Women May Face a Greater Risk of Catching Coronavirus?
Can coronavirus worry about pregnant women? Studies, it is found that clinical characteristics of COVID-19(nCoV) pneumonia in pregnant women were similar to those reported for adults who are not pregnant.
Q: What Coronavirus Means for Pregnancy and Expecting Mothers?
As said by Christina Han, a high-risk pregnancy specialist, Los Angeles, medical school "There's no evidence that pregnant women are any more susceptible to COVID-19 than the average healthy adult is." That said, there's not a lot of data on this — just under three dozen reported cases from China, plus anecdotal reports from other global hot spots that U.S. doctors are monitoring. [Source - CDC]
Also, based on respiratory illnesses influenza and SARS, the Centers for Disease Control and Prevention(CDC) warns that contracting the coronavirus while pregnant could make you more vulnerable to severe respiratory problems, such as pneumonia, than other infected women in their childbearing years.
Q: Can Coronavirus Affect Pregnancy or Newborns? Here's What the Experts Say
No elevated risk of coronavirus in pregnancy, experts say No evidence virus passes to the foetus during pregnancy, according to the latest research.
Q: Can Coronavirus Pass From Pregnant Women to Infants?
The investigators reported that in this small group of cases there was no evidence of intrauterine infection caused by vertical transmission.
When Is Testing For Coronavirus Done?
Testing for Coronavirus is done at the COVID-19 designated laboratories or centers only for those who show symptoms of the infection (fever, cough, sore throat, breathing difficulties, etc.)  and those who have been in contact with an infected person or have a travel history to countries where the rate of infection is high.
Country-wide Coronavirus Helplines in India
If you or someone in your network seeking help against COVID-19 infections, you can contact these state-wise helplines. Check this list.
Coronavirus Helpline Numbers in India
States/UT
Helpline No.
Andaman & Nicobar
03192-232102
Andhra Pradesh
0866-2410978
Arunachal Pradesh
9436055743
Assam
6913347770
Bihar
104
Chandigarh
9779558282
Chhattisgarh
077122-35091
Dadra Nagar Haveli
104
Delhi
011-22307145
Goa
104
Gujarat
104
Haryana
8558893911
Himachal Pradesh
104
Jammu
01912520982
Jharkhand
104
Karnataka
104
Kashmir
01942440283
Kerala
0471-2552056
Ladakh
01982256462
Lakshadweep
104
Madhya Pradesh
0755-2527177
Maharashtra
020-26127394
Manipur
3852411668
Meghalaya
108
Mizoram
102
Nagaland
7005539653
Odisha
9439994859
Puducherry
104
Punjab
104
Rajasthan
0141-2225624
Sikkim
104
Tamil Nadu
044-29510500
Telangana
104
Tripura
0381-2315879
Uttarakhand
104
Uttar Pradesh
18001805145
West Bengal
3323412600
The central helpline number: 011-23978046
Conclusions 
COVID -19 is a new disease, it has no cure and no vaccine is available for it yet. Hence, prevention is the best strategy. Maintaining good hand hygiene, sneezing and coughing etiquette, social distancing, use of protective face masks and avoiding gatherings at all costs remain the mainstay of prevention.
Stay Away & Stay Safe & We can fight it together.
This content has been checked & validated by Doctors and Experts of the parentune Expert panel. Our panel consists of Neonatologist, Gynecologist, Peadiatrician, Nutritionist, Child Counselor, Education & Learning Expert, Physiotherapist, Learning disability Expert and Developmental Pead.
Kindly
Login
or
Register
to post a comment.