Parenting
How my newborn prepares for her first word!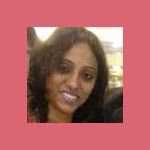 Created by Sugandha Tiwari Updated on Sep 22, 2021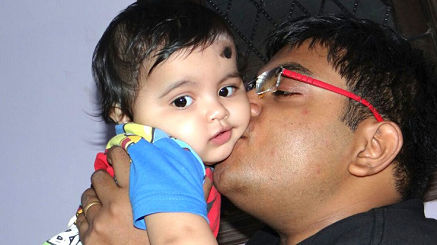 From the time you hold your newborn in your arms, you start dreaming about the day, when she will turn around to hug you and say 'mommy' in her sing-song voice. While you wait for that day, you silently promise yourself that you will do anything to ensure that all her age-appropriate milestones are reached succesfully. Speech/language development is one such milestone and one of the major milestones in your baby's life. In this blog we will see how the language develops in babies from the time she is born to the time she turns 1 year.
0 -1 month
Wuan-Wuan: The first sound that your baby produces is  crying and crying varies for different things. As a first time mom don't panic when you hear your baby's first cry, just try to soothe her with your voice. If the crying still doesn't stop then hold her against your breast and see if she is seeking your breast. If yes, that means she is hungry and needs to be fed. Over a period of time you – the mother – will understand her crying – when she is hungry, when she is in discomfort or even when she just wants your attention.
2-5 month
Cooing sounds: Ah! That cute ooh, aah sounds your baby makes are just another step towards her linguistic journey. Though as a first time mother you must be anxious to hear some meaningful words from your baby, our suggestion is to enjoy this phase as it will not last longer. And once gone you will not be able to rewind it. So enjoy the cooing and reply back in cooing to see your baby smile in response.
5-7 months
Ahgoo-goo: This is when your baby reaches her first major linguistic milestone. She has started adding consonants to her speech and that is not easy. As experts say that consonants are produced when there is an interaction between the tongue and lips and when your baby masters that it is a big deal. So celebrate with your baby by responding to her – one in her own language and two by narrating every task you do with the baby like you baby Tara will have a bath.
7-9 months
Ma-ma-ma/ba-ba-ba: Are these the first words? Probably yes, though your baby is still experimenting with her syllables by repeating them regularly. So it can be ma-ma-ma, ba-ba-ba or da-da-da. But whatever, it is, be assured that it is the final step towards the journey of linguistic world. So pay attention to your baby while she speaks these words as she might be pointing it to some object. You may respond to her by paying attention to what she is trying to say.
9-12 months
Nee-nee: Ok! So you are just there and anytime soon, you will be hearing words like pia for papita, app for apple, man for mango. Respond to her in her language and keep the environment positive and vibrant with lots of games and books that encourage speech in toddlers.
The first few years of development are critical and as a mom, it is your responsibility to provide your baby with the best possible environment at least at the home front, language that is stimulating, positive and encouraging enough for her to observe and imitate from. So how do you talk to your baby? Do play with her? Do share your views and feedback in the comments section below.
Happy Parenting!
Kindly
Login
or
Register
to post a comment.
+ Start A Blog
Top Parenting Blogs
Top Parenting Talks
Top Parenting question