Parenting
Health
How to Breastfeed Longer With Ease? Created by Swati Mahajan Updated on Feb 08, 2019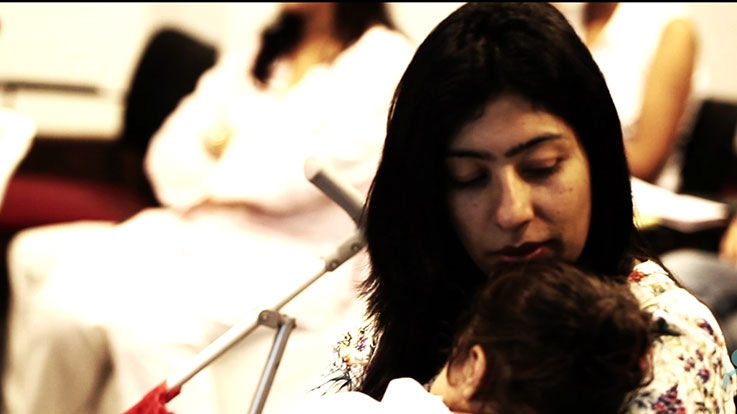 Motherhood struck me as soon as I turned 29. Like any other ordinary girl, I wanted the best for my infant. Provide him with the best apparels, popular brands, best mom et al. To be the best mother, only the desire to be so, is not sufficient. Among other ingredients of the perfect mother was to breastfeed my baby – I was clearly alerted by my Pediatrician (child specialist).
Secrets for Longer Breastfeeding Time
A Moms Explains - Essential Facts of Mother's Milk. The mother's milk or breastfeeding, in fact, is the best food for the baby as it helps in building your child immunity. The first yellow milk also known as colostrum is, in fact, a powerhouse of antibodies, preparing your baby to face the infections of the world. So, with my one-day-old baby, I started on breastfeeding so that I and the baby are able to pick the right technique. I had aimed at breastfeeding him for six months but when I became familiar with its benefits like no constipation, the strong immune system I decided to feed him for a year. As I was keen to breastfeed for the longest possible duration I had a long list of "free advisers" to suggest me on the do's and don'ts. Interestingly, advises kept pouring in and list kept on increasing irrespective of the fact whether the advisor was a mother or not but trust me a few of them really turned out to be beneficial. 
Input Proportional to Output
Following the doctors advise and in my attempt to be the best mom one of my initial concerns was to increase the breastfeeding so that the baby doesn't have to depend on "formula milk" to satisfy his hunger. Doctor's words: The input is directly proportional to output, meaning the more I breastfed my baby, the more hormones would be produced in my body, prompting more milk production. So, effectively, to feed longer, breastfeed more and for longer, without letting up.

I was suggested by my "seasoned moms" – my mother and mother-in-law to add certain foods in my diet to ensure a better production of milk by the mammary glands. I added fenugreek, jeera powder, rice etc to achieve it. There are also, certain supplements available in the market for eg: Lactonic, which encourage healthy lactation. Check with your doctor on these. 
However, along with having a healthy and nutritious diet, it is pertinent to have lots and lots of liquid. This was suggested by my pediatrician who was a family friend as well. So, I had increased my water intake. Also, as I breastfed my baby I used to have an urge to drink water as my throat used to go dry. To increase my liquid intake I had started relying on soups like chicken soups, fresh vegetable soups as they provided me with the right nutrition and ample breast milk to satisfy my infant appetite.In fact, drinking liquid helps in let down of the milk and makes it easily available to the infant. So, drink some nourishing fluids, especially before you settle down to breastfeed your baby.
 
Enjoy the Phase
This is something most people will forget to tell you—that to breastfeed effectively and longer, the mom must be relaxed, stress-free and happy. It is all a play of hormones, so if you get worked up about breastfeeding or another stress-causing factor in your life, the let down of milk may not happen very smoothly. The more happy and relaxed you will be, the longer and better you will be able to breastfeed. So, learn to ignore the glances at the public places, cover the infant's head with a shawl or stole; and learn to ignore all the aunties who insist that your body is not able to produce enough milk. Rest assured, that each mother's milk is produced in sufficient quantities for her baby to be satisfied on.
 
Always Be Prepared
There will be phases when you will feel too exhausted by all this activity and would want to give in to the temptation of formula feed (or well-meaning adults, who assume that the baby is still hungry, would advise you on the same). Don't give in to the temptation—think of all the benefits your baby is going to reap from breastfeeding—immunity, healthier brain development, happier emotional state, great bonding with you, easier weight-loss for you, reduced chances of osteoporosis etc—and you will be back on track.
 
From 6 Months to An Year
The first few weeks of breastfeeding were rather challenging as I felt very weak and didn't know the right technique. Gradually, I learned that I need to ensure that the baby latches on properly to the breast, meaning, he should be suckling at the entire areola than just the nipple. Also, there is no one defined position to breastfeed. Sitting up on the bed, in a chair…whatever is convenient to both the mother and the baby is fine. Just ensure you don't develop a postural backache. My little angel - Aarvish – was also cranking and trying to settle in the new environment immediately after coming out of the womb. Initially, he took milk on demand every fifteen minutes and thereafter every two hours. Breastfeeding schedule and frequency is individual to each infant. My nephew used to take breastfeed for 45 minutes and then sleep for three hours. In a month I and my baby were an expert in the art of breastfeeding. Also if the child sucks the milk in the right pattern the feed increases. Once you understand yourself and your baby better, you will know how to identify the hunger cues. Every time the baby cries does not mean he is hungry and that the last breastfeeding session did not fill his stomach up. Children may cry out of a wet diaper, or simply boredom. A change of scenery may stop the crying and assure you back that the baby had indeed been fed well in the last feeding session.
Sometimes, when I had to go out I used to express milk with the help of a breast pump and preserve it in the refrigerator. My husband, mother or mother-in-law used to give it to the baby then. Once Aarvish was six months old I started the semi-solids along with the breastfeeding. This way I was able to nurture him with the mother's milk and continued to do so for a year. I ensured a healthy and balanced diet all this while and feeding my child at regular intervals for ensuring my feed for a year at least.
 
Breastfeeding Tips For Working Mothers
If you have to join back your office within a month then managing breastfeeding work can be a challenge but not impossible. As per my experience, one should initially breastfeed the infant as mothers touch and smell is important to make your baby feel comfortable. However, gradually you can start expressing milk with the help of a breast pump. One can express milk every two hours or whenever the breast felt heavy and preserve it in the refrigerator. Expressed breastmilk can be preserved up to 6 hours in the refrigerator in hygienic conditions.
Before administering it to the infant, warmly expressed milk, by standing the container with the expressed breastmilk in a bowl of warm water. Heating it directly on flame or in the microwave can lead to loss of nutrients.
Kindly
Login
or
Register
to post a comment. | Jul 13, 2019
my baby is 5 mnths old.... she is refusing to take ma milk... but takes feeder only.... plz suggest smthng | Sep 27, 2016
Article is very helpful... My son is 2 months old and I don't have proper latching with my son due to my short nipples and low milk supply. Now I feeding him with formula feed. I am using lactare tablets (3 in a day). How can I improve my milk production, please help... Does using breastpump increases my milk supply as my kid is not latching. Please suggest.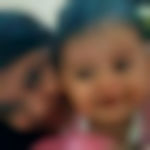 | May 28, 2016
Very good article.. My son is 6 months old. I had many doubts about bf when my son was born. I was told by my elders that I need to give formula for my baby as he is not full with breast milk. But I resisted their torture (made me feel so) and fed my son only my breast milk. Now I'm very happy for what I did.. I wish I got some advice like this back then, which would have relieved my stress.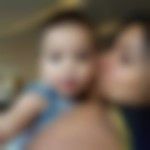 | May 28, 2016
Very good article! It's very important to have a right guidance which motivates a new mom for breastfeeding. I have a friend who is a midwife and has lot of right information about pregnancy plus post pregnancy. My son is 8 months old. As usual breastfeeding was painful for me too in the first week. My friend mentioned breastfeeding will hurt for 30 seconds and baby's saliva normally heals the pain. If it hurts more than 30 seconds then for sure you need to see a doctor. Then she said to forget weight loss for a year as that will affect the milk production, have loads of carbs n whatever I feel like eating I should eat, let the baby suck whenever he wants as that will help in milk production. I followed n still have been following her suggestions. I had no cumin water or tea or shatavari, etc which many suggest. I just had loads of carbs, lot of chicken, slept well, felt good about feeding my baby, felt good to go out n enjoy my motherhood. All this has helped me a lot. In the beginning I was feeding my baby after every 45min for 20 min (I had everything besides me for quick access while my baby slept on my feeding pillow). I travelled abroad with my baby to Belgium when he was 2 n half months old then 6 months old n soon in Jul too! I chose clothes which were easy to open from front, colorful ponchos to cover him while feeding, carried my feeding pillow everywhere, I was n I am still tired of breastfeeding but the benefits are way too much to ignore. Initially my baby was waking up 6-7 times in the night for feeds. Now it has reduced to 2-3 times. Above all the most important is to enjoy motherhood! Stop worrying about weight loss. Buy some trendy front opening tops, colorful light fabric ponchos, dresses where your tummy can be hidden, flat trendy footwear, maintain your skin care regime, go for evening walks with other new moms, get back to your normal social life! I have started with personal yoga sessions at home while my hubby looks after my baby. I had gained 13 kgs during pregnancy and have 6 more to lose. I am doing yoga more for my back and for a calm mind. No dieting. I just moved on to healthy carbs like paranthas instead of a pizza or burger. A baby changes everything and we have to keep up to that speed. Don't forget it is temporary and just gets tougher. Hope my story helped some of you yummy mommy! ;-) | May 28, 2016
Good information about breast feeding. my child is now 4 months and started to work. I was really tempted to provide Formula for baby thinking that breast milk is not sufficient. when I go work I used to express my milk through breast pump and keep in refrigerator. This really helped me. thank u very much. | May 28, 2016
Very informative article. Breastfeeding is most challenging though rewarding experience after pregnancy. The best gift ever by a mother to a baby. My baby is 13 months old and want to continue it till he turns two.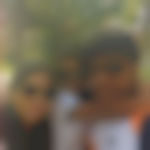 | Mar 08, 2016
Very nice article, my son is one month old, i am giving him only breastmilk, but he is feeding every hour for approx 20 mins, mostly not sleeping more than an hour, in late evening he wants to feed every half an hour, please guide me is this okay? Or my milk is not sufficient thts y hecis doing so?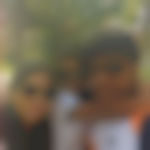 | Mar 08, 2016
Very nice article, my son is one month old, i am giving him only breastmilk, but he is feeding every hour for approx 20 mins, mostly not sleeping more than an hour, in late evening he wants to feed every half an hour, please guide me is this okay? Or my milk is not sufficient thts y hecis doing so? | Dec 07, 2015
Hi mahalaxmi... Teething at 3months is rare and it pains when the child sucks... Continuing breastfeed is completely a mother's call... Nothing much can be done about it... | Dec 07, 2015
Hi Nethra... Presently I am breastfeeding my second child.. And everyone's suggesting me to give formula milk at night but I am not giving... As if the feed is sufficient formula milk can be avoided so it's the mothers call completely... | Dec 07, 2015
Hi gayathri.. Breastfeed is the best for the infant... You are facing issues in breastfeeding and must contact a lactation expert... You have to put the nipple in the infants mouth only the areola... I am sure the child ll pick... However my first child had cleft palate and he could not sick and I used to express milk and feed him... So consult a paed | Dec 07, 2015
My baby is one month old and she takes breastfeed niclely. during night time I am giving her formula milk for once as I thought its nutritious,is that OK? Thanks a lot for such a Wonderful article mam. it's really very useful. | Dec 06, 2015
Hi Mam ,Thanks for your article my baby s 30 days old still she s not having my milk and we are feeding formua milk ... am having lactation powder for better milk secretion even though doc advised me once she starts drinking then oly milk secretion will increase... pls advise me how make my baby to breast feed... if i bring her near to my breast she starts crying and start sleeping... i dont know how to make my child to feed | Dec 05, 2015
Nice article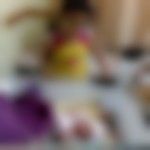 | Dec 05, 2015
Hi.. my dotr in 5 nd half month. she got 2teeth in d month of 3.. while feeding shez biting me very badly.. its hurting me a lot.. I came to know for every mother dis situation will come after 1 year.. plzz suggest me.. at times am feeling like to give up ..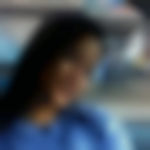 | Dec 04, 2015
So true | Dec 04, 2015
Thank you for liking the blog... Breastfeed is never falling short for an infant's appetite... The more the child sucks the more the feeds comes... The more liquid intake the more the feed... Have fresh juices, water fresh soups.... Also it's ideal to Breastfeed infant for 6 months as after that Breastfeed doesn't provide the nutrients and semi solids are given to infant... Thanks | Dec 04, 2015
Thanks for d article. A gr8 help. My son is nt even a month old,i hav to give him formula milk to satisfy his hunger. This article i m sure will help me. | Dec 03, 2015
Such an informative article. Thank u very much.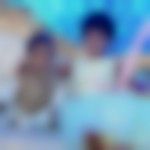 | Dec 03, 2015
Very informative suggestions... Thnk u so much for ur advice's in t blog... My baby boy is 4mnths old d sometimes I assume myself hez nt suffcient with t feed.. But ur suggestions made me I can feed him longer time till 1year d I don't feed him with formula milk.... | Dec 02, 2015
Hi. very informative article... @ Swapna jaini To increase BM one should increase great leafy vegetables n vegetables in their diet. | Dec 02, 2015
Hi all. My baby is 1. 3 yrs old and still I breastfeed him. The best way to check the sufficiency of breast milk is monitoring baby's weight. My paed advised me to take lot of fluids and keep a relaxed mind. Don't imagine things or give into people's comments. If u have any doubt consult with your paed. Initially I thought of stopping breastfeeding at 1 yr but after reading its benefits I planned to continue it. My baby doesn't get any digestion problems. Happy breastfeeding!!! | Oct 02, 2015
@swapna try having shatavari lehya by SN pandit, its available in most ayurvedic shop, cover has instructions as how to consume, it helped me a lot | Oct 02, 2015
Very informative actually..... my daughter s Jia.... she's 3 months old.... i feel my breast milk is not sufficient for her as she starts crying in the middle of the feed... her weight is 4kg.... i drink a lot of water,healthy food even.... suggest me.... | Sep 27, 2015
Informative ... I am a mother of 2 months old baby ...how to increase breast milk .. is it ok to take lactare tablets to increase milk ... will it work .. I am formula feeding too because if insufficient milk ....any one of you have used lactare tablet ..is der any sideeffets or health problems? anyone can suggest ??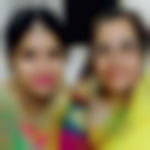 | Sep 16, 2015
Good article, but some information here is incorrect. Expressed milk can be stored at room temperature up to 6 hours, refrigerator up to 5 days and in freezer up to 3 months. | Sep 11, 2015
Very important information u gave here.... will u plz also tell what should b the feeding interval fr 2 month baby.... n does it gradually changes with baby's age?? | Sep 09, 2015
My baby teething started at 5-6 months so had faced lot of difficulty in breastfeeding. How to tackle the same? Also please advise if its true that we must not breastfeed the baby only in night while baby asleep to tackle with teething problem?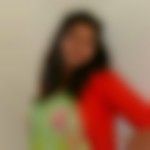 | Sep 08, 2015
Good information U gave.. breast feed is super food for babies... Ur kid has a unique name aarvish ...wats is meaning plz tell .thanx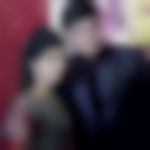 | Sep 08, 2015
Very informative blog... I am breastfeeding my two month old son. Kindly suggest some ways to increase breastmilk | Sep 08, 2015
nice tips i breastfed my elder daughter for 2 years and she never had a problem of indigestion or any other food related problem. now i'm planning the same for my newborn too | Aug 31, 2015
Sushma Siram, You could try keeping your baby awake when he is feeding by tickling his feet or snapping on his cheek gently. It is healthier for the baby to take a full feed and then sleep peacefully rather than sleep erratically because he is feeding too at the same time. Children sleep off because sometimes, they get tired of all the suckling and also because of the comfort they get in the mother's lap.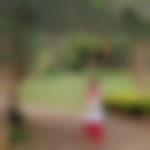 | Aug 29, 2015
Very informative... I m a new mom and my month old baby sleeps a lot while feeding which makes me feel that he is not getting a comfortable position and so sleeps... This is making me so much worried. Any suggestions? | Aug 27, 2015
Nce blog even I am doing d same thing wd my little angel nw she has turn 8 mnths old nw USD to give hr soild food n my milk VN she went to slp | Aug 26, 2015
Thank you so much Nikita for reading it and liking it.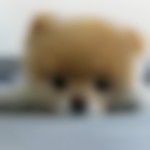 | Aug 26, 2015
very good blog... comprehensive and has all the valid information
+ Start A Blog
Top Parenting Blogs
Top Parenting Talks
Top Parenting question