Parenting
How to build character traits in your child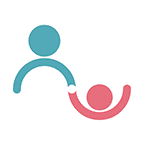 Created by Parentune Support Updated on May 12, 2015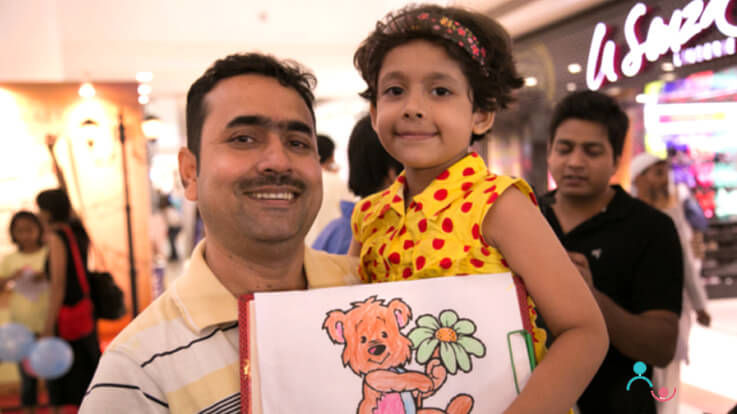 Homework tests our patience with our child. Regular studies are a regular challenge and to talk of the examination time or project submission dates….oh it's just not possible to get the exam time over with without a few series of irritating, desperate fights.
Why do we take so much stress over something like studies which all of us, rationally know is a continuous process and until or unless it is the higher classes, does not make a serious difference to our success in life? Now, after doing a little research, I realized that the first and foremost reason is that we try and lay a foundation for our expectations from self and life through this process of structural education.
We say – "If she will not learn to sit and concentrate now, how would she be in the practice of doing it when it is actually required, like in the higher classes". Habit building.
"He needs to do hard work in studies, and we are preparing him by doing the hard work now". Exposure.
"She should know that to learn something, you must sit and concentrate on it". Discipline.
"He must study with a focus in mind". Responsibility.
So, we are trying to teach our child a lot of things through studies. But the question for realization is that "Are we not expecting her to know and act on all this, even before she is taught any of this?"
Asking her to be disciplined and responsible without ever teaching them what these words are….that brings out our frustrations. We know that we have not taught her this, not prepared her and we are expecting her to work on it. Trust me, we know that, and hence, we feel responsible, lost, desperate and frustrated.
Why not take a different approach, wherever we are standing in terms of the year in schooling. For once, let us not say that now it is too late…let's just try!
My humble and tested-against-time suggestions:
Habit building
This takes years. So does schooling. So, we first need to be sure of what kind of habits we want to inculcate in our child. Once we are sure of that, let it be one tiny step at a time. Give yourself and your child a luxurious timeline say 1 year to reach a stage, another year to reach a stage up and so on and so forth….it might take a few years to reach the final goal, but let me assure you here, foundation needs time, and a lot of steady, slow work. Be regular, patient and loving.
Exposure
We try to create a world of tomorrow for our child right now, to prepare them for that tomorrow, but in the process we forget that this is all a rehearsal and assume it as real….. We say – "If she's not able to do it now, how would she do it then." Let us remember that we are preparing her for that "then", which may or may not come about. She can fail now, and learn from that failure….which will prepare her to not fail in the real test of life.
So, alongwith telling your child where she fell back, and how to overcome that, be very accepting of her falling back. She has done it once, if she learns from it in a safe environment, in most probability she would not repeat it. Safe environment - where she is not judged, but supported.
Discipline
My mantra – discipline comes for something which we find interesting. So rather than teaching discipline, if we focus on how to make and keep something as interesting, it would eventually lead us to discipline, an unforced discipline, even better, right?
So, let's teach our child to make studies interesting for themselves: talk about it, create a play around history, play games around a math chapter, try to sing a book, and not read a book….there are so many ways. Through this process, we would build a very strong character in our child, of making things interesting, and once that is done, we do not have to bother about the dry, challenging discipline. It will become a by-product.
Responsibility
This is the best thing a parent can teach their child. Here, I want you to ask yourself – do you think one can become responsible when someone else is responsible for them all the time? To become responsible, we need to attempt, make mistakes, own up to those mistakes and correct them. Let your child attempt, make mistakes, help him understand that it was a mistake but that is okay, if we learn from it and then help him with options to correct that mistake. After this, leave him again to process all of it.
Get involved; be patient;….and be very very loving because you are not the world you are afraid of for him/her, when they grow up; you are the guru, the lesson chapters, the cushions!
This content has been checked & validated by Doctors and Experts of the parentune Expert panel. Our panel consists of Neonatologist, Gynecologist, Peadiatrician, Nutritionist, Child Counselor, Education & Learning Expert, Physiotherapist, Learning disability Expert and Developmental Pead.
Kindly
Login
or
Register
to post a comment. | Jan 06, 2020
Thank you mam | Nov 19, 2019
Good effort | Oct 25, 2019
Very thanks mam | Sep 30, 2019
Thnks mam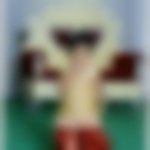 | May 26, 2019
helpful | Apr 28, 2019
thank you mam for guidance.... thanks a lot... | Apr 28, 2019
thank you mam for guidance.... thanks a lot... | Apr 28, 2019
thank you mam for guidance.... thanks a lot...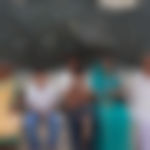 | Oct 10, 2018
thank u ma,m | May 02, 2018
thank you for the support. I must try these ideas. | Mar 14, 2018
very useful..... thanks | Mar 14, 2018
very useful..... thanks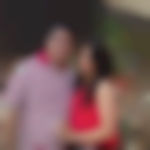 | Sep 12, 2017
Really good article... I think as a parent we all should understand our child. | Jun 06, 2017
very very nice | Sep 11, 2015
Very useful........ thanks!! | Aug 07, 2015
very very truly said .... | Aug 06, 2015
This is so true! We need to be very patient and forgiving with our kids for them to keep on going! | Aug 06, 2015
At the back of mind v know but do not apply. Nice article .. its give me reinforcement to make it happen | Aug 06, 2015
i think we should focus on concept clarity, rather than all of the above. I practise that with my son, and things seem to fall in place . | Aug 06, 2015
Thank you for nice blog... now a days we really need such eye opener blog | Jul 21, 2015
Very useful and informative blog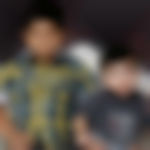 | Jul 18, 2015
Nice article | Jul 18, 2015
Nice blog.... however Schools now a days need students who are well disciplined and complain if the child is not... Therefore the pressure rises on parents and in turn the child faces the music....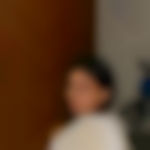 | Jul 18, 2015
Every time I find parent tune very impressive n informative. really nice n useful information as being a mother I m very aggressive with my 9year old daughter as I want her to learn everything I want I don't give her time but after reading this I will try to b cool with her. Thanks.. | Jul 18, 2015
Informative and useful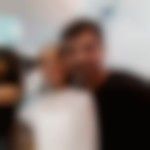 | Jul 03, 2015
Very rightly said.... If this minute details as a parents we follow than out child certainly bound to follow all the details mentioned above. It is very important to know that child learn from observation and we are the first teacher of our child. So all parents must follow this to build our future. | Jul 03, 2015
Every Child born with wings. We teach them to fly......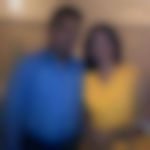 | Jul 03, 2015
Thank u for sharing such very helpful info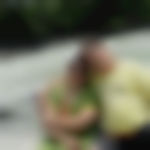 | Jul 03, 2015
Agree wth u.. very nice blog.. | Jul 03, 2015
Slow and steady process always wins the race... | Jun 13, 2015
Very informative n useful blog. I agree that instead of running fast and succumbing to pressure, one must be slow and steady and win the race! | Jun 06, 2015
good one to take a print and stick it in home!! | Jun 06, 2015
Nice blog | May 30, 2015
Thanks for sharing such helpful info! All babies are hardwired with certain personality traits; as parents it's our responsibility to build good character in our little one. Like I always show respect for my spouse, my children, and my other family members. Because parents who respect honor each other, who share family responsibilities, and who resolve their differences in peaceful ways communicate a powerful message about respect. If children experience respect firsthand within the family, they are more likely to be respectful of others. Simply stated, respect begets respect. I had read a very helpful article related to building character development in babies at http://babycare[dot]babyhugz[dot]com/character-development-in-toddlers/ | May 27, 2015
Actually meaningful!! | May 25, 2015
nice and helpful blog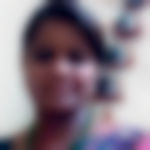 | May 17, 2015
Useful one... | May 15, 2015
Really very valuable advices thanks. | May 13, 2015
Nice | May 12, 2015
This was really helpful. I would like to add to this that a child is constantly learning ways to act and behave through role-modeling parents, family member, peers, and house helps and even cartoons characters. So a parent can choose to be a certain way always when the children are around for them to follow the foot steps. | May 12, 2015
True , we put unnecessary pressure on our children without realising that there is lot more to be achieved form life. i have always tried to not to put society pressure on child.
+ Start A Blog
Top Parenting Blogs
Top Parenting Talks
Top Parenting question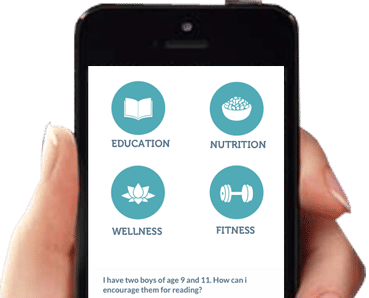 Download Parentune App
Please enter a valid number

{{trans('web/app_labels.text_Heading')}}
{{trans('web/app_labels.text_some_custom_error')}}
{{trans('web/app_labels.text_Heading')}}
{{trans('web/app_labels.text_some_custom_error')}}