Parenting
Babycare
Toys and Children's merchandise
How to Choose Safe Toys & Identify Unsafe Toys for Child? Health Risks & Problems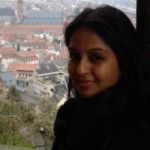 Created by Anurima Updated on Jan 13, 2020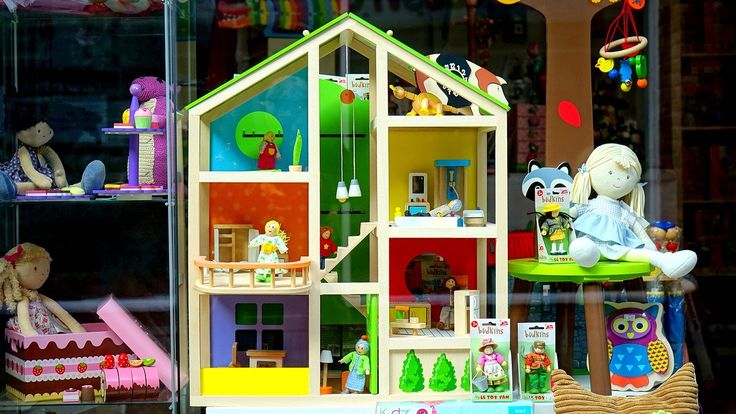 Toys are to childhood what water is to fish. Now in the age of superheroes, even adults love to collect action figures and unique toys from around the world. One simple factor which puts adults buying toys for themselves apart from the parents buying for their children is the question of safety.
While adults may not play with the toys and merely keep them for decor, children are highly involved with their toys and may even bite some of them. Children's indulgence with toys put them at higher risk of harmful effects of chemicals and substances used in making these objects.
Today we are spoilt for choice when it comes to toys- they range from famous cartoon characters to talking dolls, to mini electronic gadgets. There are thousands of toys being launched into the stores every day. Therefore, it becomes dually important for parents to pay extra attention while buying toys for their toddlers.
Common Mistakes While Picking Toys for Child
We recently celebrated my daughter's 5th birthday. As gifts, she received some toys which were clearly for older children. Few other mistakes I had been making with my purchases, which I could identify after extensively researching about this ignored topic, are given below:
Not paying attention to or knowing the signs, logos, marks for quality & health assurance
Buying toys based on brand names attractive for the child; e.g. Marvel, Barbie, etc.
Picking up toys based on attractive packaging
Selecting the wrong age-group the toy is meant for
Buying based only on the price tags, store repute, or discount
Toys are meant to make playtime fun for a child. But buying the wrong toys could be dangerous for the child in more than one way. Each year, thousands of toddlers are treated in hospital emergency departments for toy-related injuries. Choking is a particular risk for children under 3, as they tend to explore the world by putting objects in their mouths. [Read - How to Choose Age-Appropriate Toys for Child?]
Health Risks and Problems with Unsafe Toys
Modern toys are a complex mix of plastic, metal, and electronic parts. With varying composition, design and at times questionable material quality, the toys pose many health and safety risks for children. Some of these being:
Infections amidst Low immunity levels
Attention deficit disorders
Upset stomach/Indigestion
Choking, physical injury
Affected development Image: Different Toys Different Risks
What Makes Toys Unsafe for Toddlers?
While poor design and age-inappropriate toys are some of the usual suspects, do not overlook the more obvious and hidden elements like these:
1. Presence of Lead
Lead can easily hide in small parts and unsuspecting toys. Lead poisoning may cause kidney damage, mental and physical delays to name a few. A study done in 2009 has revealed that lowest lead content in Indian toys was 0.108 microgram much higher than the safe limit of 60-90 parts per million and the highest concentration of the toxic metal were in a Chinese robot, a shocking 0.604 microgram per gram. The WHO has banned lead in toys.
2. Presence of Plasticizers in Toys
Cheap Chinese toys are renowned the world over for their toxicity. The Pollution Control Board in India has revealed that Chinese toys are four to five times more toxic than those manufactured in India. Many of these toys could be using PVC, which may be safe in itself but has harmful chemical additives.
What is PVC & Why Is It Harmful?
PVC in raw form is a hard sheet made of Polyvinyl Chloride. This sheet, being unusually hard is not suitable for moulding into playful objects. PVC requires additives like dioxin, phthalates, bisphenol A (BPA), to make it soft and flexible for making toys and other objects. These additives are called plasticizers and are responsible for the harmful health effects of PVC toys.
The dioxin and phthalates can cause asthma allergies and immune system abnormalities. These toys contain artificial colors that may leach causing harmful effects to a child.
BPA is commonly found in many plastic toys, bottles and Sippy cups. Exposure to BPA results in attention disorder, cancel cell growth, early onset of puberty and obesity.
3. Read the Instructions & Label
It is important to read the toy manufacturer's instructions, age restrictions, care and composition of the toys. If the toy contains any of the above toxic substances, then it should be discarded immediately.
4. Other Points to Consider
Artificial fur and the nature of fillings used for soft toys
Small parts that the child may ingest or swallow
Poorly assembled electric toys may cause battery leakage, or hazardous overheating Image: Bureau of Indian Standards or BIS Hallmark
How Can You Find and Select Only Safe Toys for Toddlers?
In India, the BIS or Bureau of Indian Standa­­rds defines, tests and provides the toy safety certifications. Most developed countries have adopted some kind of safety certifications and laws for toys for toddlers (See Global Safety Signs for Toys below). ISO and IEC are international standards and large toy manufacturers use these certifications on their toys, while each country practices their local standards as well.
However, the Indian toy market is full of toys manufactured by either small enterprises or imported from China without adequate checks. It's normal to not find adequate safety standards across the wide range of easily available toys in India.
If the toy does not give any safety assurance in the form of these emblems, you should perform a little check with the following step:
1. Checking for Safe Plastic Toys
Plastic is the most proliferating of all the raw materials used in the toy industry. Thus, selecting safe plastic toys is important, as most toys your child plays with contains plastic of varying degrees. Here are the checks to perform on plastic toys, which do not display any safety emblem:
Check for no. "3" or PVC: If you see the number "3" or PVC mentioned on the package or the plastic part on the toy, it's not child safe. PVC or polyvinyl chloride plastics may contain additives that are harmful to health. These additives tend to leak out and could be ingested by the child.
Use Polybutylene Terephthalate Toys:  Choose safe plastics. You can easily identify toys made with Polybutylene Terephthalate. These toys are usually brightly coloured, shiny and have a good impact resistance. You will find a clear mention of it on the toys.
Discard Plastics with Wear & Tear: Regardless of the type of plastic, your toddler's toy has, it's utmost important to check it for wear and tear regularly. Discard it if you notice degradation on the surface of these toys.
2. Big Brand Logo is not a safety mark!
It's a regular selling technique for cheap toys to put a popular name which will be attractive for the child. And your child will go after his/her favorite brand, be it Marvel, Barbie, or any other from their favorite superheroes. However, as a parent, you need to be careful about buying such toys. Check for the safety mark followed by the price tag rather than vice versa. Image: International Safety Signs for Toys
3. Toys with Added Elements/Electronics
Toddlers are exposed to many physical risks from added elements in toys. Thus, you may want to use any such toys only under close supervision:
Batteries, Strings, Cells & Chords: Although you should avoid toys containing Lithium-Ion batteries, pencil cells, chords, and strings for your toddler. But just in case, you end up using them for your kid, make sure they play in your supervision.
Toys with Powerful Magnates: Nowadays, it's easy to fall for action figurines and other fashionable toys that use artificial magnates. For a child, these magnates may work like magic, but you must ensure that there is no way for the magnates to separate from the toy. Ingesting these magnates may cause serious intestinal damage for your child.
Toys with Button Cells: Prefer not to buy electronic toys that contain these button batteries. Especially avoid if these batteries can be removed from the toy, or could be damaged from outside. The solid batteries contain lead, which can harm a child's brain and kidneys.
4. Soft Toys – Fur & Fillings
Soft toys typically use artificial fur and must use some kind of fillings to keep the toy plush and attractive for toddlers. You would want to watch out for the following, however, while buying soft toys and stuffed animals:
Stable fur, which doesn't shed: Fur is made up of synthetic fabric, which is usually durable, and can create problems if ingested by the child. Thus, make sure it does not shed.
Stitching: Stitching is the first hidden aspect of soft toys, and holds the toy together. The durability of stitching will keep the toy's filling out of your toddler's reach.
Fillings: Even though it may not always be easy for you to figure out the filling material, it's a good practice to ensure that the filling material is not synthetic or plastic. The good toy mentions it in the label.
How to Ensure Your Child Plays with Safe Toys?
How can you tell is a small toy poses a risk of choking? What are the things to look-out for when choosing a toy for your child? Choosing toys may be simple, but it is important to ensure that your child has safe toys to play with. Here in this blog, pro-parent Anurima suggests some guidelines to consider when choosing a toy for your child.
Ensure that your child plays with age-appropriate toys
Avoid toys that make loud noises as this may affect your child's hearing. Toy noise should be no louder than 90 decibels (as loud as a mixer) or 70 decibels if held near the ear.
Electric toys should run on batteries and not chords. Chords pose a risk of strangulation
After opening a new toy, ensure to discard the box along with the packaging materials such as plastics, pins, staples, tapes, bolts, shrink wraps, etc.
 Check toys frequently for wear and tear. Repair or discard chipped, broken toys, ripped seams in stuffed toys. And check for rust on outdoor toys.
 For toddlers and babies, watch out for toys with eyes as buttons, wheels of small cars and another small party that may be easily pulled out. Remove any small round part or marbles, coins, balls which measures less than 1.75 diameters or 4.4 centimeters.
Discard popped balloons immediately. A popped balloon in the mouth may cause the child to suffocate
Battery operated toys should have screwed on casings to avoid children from removing the batteries. Ingesting batteries, battery fluid can cause choking, chemical burns and internal bleeding.
Bicycles, skates, and scooters should always be used with a helmet
Avoid toys with strings or attachments longer than 12 inches as they pose a risk of strangulation
Older toys handed over by family or friends should be checked thoroughly for wear and tear and discarded it chipped or broken
Ensure to keep older sibling's toys out of reach from a younger one to prevent accidents such as choking
A building block set meant for a 6-year-old will be of a smaller size as compared to those meant for a 2-year-old and may look tempting
Regularly clean toys. Some plastic toys can be easily cleaned with regular soap and warm water Image: Wooden toys can be a safer and more durable option.
Use Organic Toys
Many firms are now bringing handcrafted toys made of wood, and lac. Although they may sound less attractive, these toys are not only safe for your child but they are durable and safe for the environment as well.
Good thing is, with online marketplaces, nowadays you can easily find and buy these toys. However, do take care of the separable and movable components in these toys.
A Summary of Hazardous Items in Toys
According to a recent news update the government is preparing to tighten the quality control over the imported toys as well as the made in India toys. However, it is likely to take some time to be implemented. In the meanwhile, I would hope that these tips and tricks will help you pick a safe toy for your child.
Before I sign off this blog, here's the summary of the things you should keep an eye out while picking up toys for your child:
                                            Things to Keep in Mind While Selecting Toys
1. No. 3 or PVC on Plastic Toys
2. Small parts or loose items
3. Plastic spheres or beads
4. Long strings, chords
5. Projectiles, sharp points
6. Hinges or links
7. Gaps or holes
Always look for BIS, CE, ISO or any Quality Marker on the packaging. If these markers are present, great, else make sure to check for other tell-tale signs discussed in the blog. Taking care of a few tips as suggested in this blog will help make playtime a safe, fun and relaxing activity for your child and you. [Read More - How to Teach Your Child To Value Toys?]
Image & Information References:
1. Economic Times News: GOI Drafts Policy for Quality Check on Chinese Toys
2. NSIC USA: Study on Chinese Toy Industry and Raw Materials
3. Raw Material in Indian Toys: A Study by NIFT
4. International Standards for Toy Safety & Quality: ICTI (International Council of Toy Industries)
5. Selecting Safe Toys: Publication by Centre for Consumer Studies of Indian Institute of Public Administration
This content has been checked & validated by Doctors and Experts of the parentune Expert panel. Our panel consists of Neonatologist, Gynecologist, Peadiatrician, Nutritionist, Child Counselor, Education & Learning Expert, Physiotherapist, Learning disability Expert and Developmental Pead.
Kindly
Login
or
Register
to post a comment.
+ Start A Blog
Top Parenting Blogs
Top Parenting Talks
Top Parenting question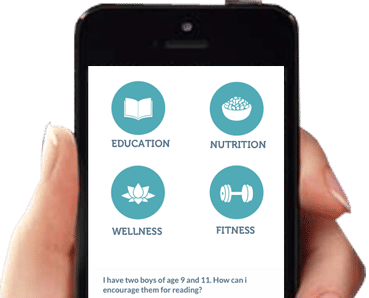 Download Parentune Plus App
Please enter a valid number

{{trans('web/app_labels.text_Heading')}}
{{trans('web/app_labels.text_some_custom_error')}}
{{trans('web/app_labels.text_Heading')}}
{{trans('web/app_labels.text_some_custom_error')}}