Parenting
How to Choose Safe Toys for Your Child?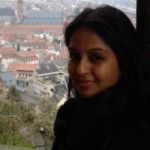 Created by Anurima Updated on Nov 06, 2019 Toys are an integral part of one's childhood. You cannot separate a child from a toy. Today we are spoilt for choice when it comes to toys- they range from famous cartoon characters to talking dolls, to mini electronic gadgets! There are thousands of toys being launched into the stores every day. [Read - How to Choose Age-Appropriate Toys for Child?]
We recently celebrated my daughter's 5th birthday. As gifts, she was given some toys which were clearly for older children. Sometimes attractive packaging can take our attention away from the age group the toy is meant for. Toys are meant to make playtime fun for a child, but if those toys are not checked then it could be dangerous. Each year, plenty of kids are treated in hospital emergency departments for toy-related injuries. Choking is a particular risk for children aged 3 or under, as they tend to explore the world by putting objects in their mouths.
How to Ensure Your Child Plays with Safe Toys?
How can you tell is a small toy poses a risk of choking? What are the things to look-out for when choosing a toy for your child? Choosing toys may be simple, but it is important to ensure that your child has safe toys to play with. Here in this blog, pro-parent Anurima suggests some guidelines to consider when choosing a toy for your child. 
Ensure that your child plays with age-appropriate toys.
Avoid toys that make loud noises as this may affect your child's hearing. Toy noise should be no louder than 90 decibels (as loud as a mixer) or 70 decibels if held near the ear.
Electric toys should run on batteries and not chords. Chords pose a risk of strangulation.
After opening a new toy, ensure to discard the box along with the packaging materials such as plastics, pins, staples, tapes, bolts, shrink wraps, etc.
 Check toys frequently for wear and tear. Repair or discard chipped, broken toys, ripped seams in stuffed toys. And check for rust on outdoor toys.
 For toddlers and babies, watch out for toys with eyes as buttons, wheels of small cars and another small party that may be easily pulled out. Remove any small round part or marbles, coins, balls which measures less than 1.75 diameters or 4.4 centimeters.
Discard popped balloons immediately. A popped balloon in the mouth may cause the child to suffocate.
Battery operated toys should have screwed on casings to avoid children from removing the batteries. Ingesting batteries, battery fluid can cause choking, chemical burns and internal bleeding. [Read More - How to Teach Your Child To Value Toys?]
Bicycles, skates, and scooters should always be used with a helmet.
Avoid toys with strings or attachments longer than 12 inches as they pose a risk of strangulation.
Older toys handed over by family or friends should be checked thoroughly for wear and tear and discarded it chipped or broken.
Ensure to keep older sibling's toys out of reach from a younger one to prevent accidents such as choking.
A building block set meant for a 6-year-old will be of a smaller size as compared to those meant for a 2-year-old and may look really tempting
Regularly clean toys. Some plastic toys can be easily cleaned with regular soap and warm water.
Dangers Lurking in Your Child's Toys
Are there any potential dangers lurking in your child's toys? Read below
Lead: Lead can easily hide in small parts and in unsuspecting toys. Lead poisoning may cause kidney damage, mental and physical delays to name a few. A study done in 2009 has revealed that lowest lead content in Indian toys was 0.108 microgram much higher than the safe limit of 60-90 parts per million and the highest concentration of the toxic metal were in a Chinese robot, a shocking 0.604 microgram per gram. The WHO has banned lead in toys.
Cheap plastic toys: Cheap Chinese toys are renowned the world over for their toxicity. The Pollution Control Board in India has revealed that Chinese toys are four to five times more toxic than those manufactured in India.
PVC (Polyvinyl Chloride): PVC is found in cheap plastic toys and contains carcinogens such as vinyl chloride, dioxin, and phthalates which can cause asthma allergies and immune system abnormalities. These toys contain cheap colors which may leach causing harmful effects to a child.
BPA (Bisphenol A): BPA is commonly found in many plastic toys, bottles and sippy cups. Exposure to BPA results in attention disorder, cancel cell growth, early onset of puberty and obesity.
It is important to read the toy manufacturer's instructions, age restrictions, care and composition of the toys. If the toy contains any of the above toxic substances, then it should be discarded immediately.
Taking care of a few tips as suggested in this blog will help make playtime a safe, fun and relaxing activity for your child and for you.
Kindly
Login
or
Register
to post a comment. | Feb 23, 2019
n ll hku8pilgmfij | Feb 23, 2019
i0jo9880776 a lge jk r jlu njbfn | Feb 23, 2019
ne | Jun 02, 2017
Thanx for the wonderful guidance related to toys. Its really tough while selecting toys for babies. Its a great help.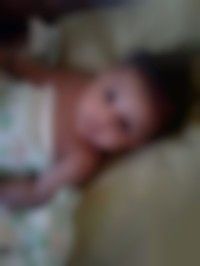 | Jun 02, 2017
l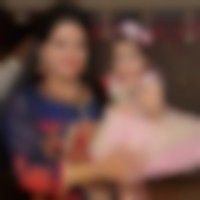 | Jun 02, 2017
thnkew , for this important information. | May 03, 2014
V. informative indeed Anurima. Thanks.. Keep Posting :) | May 03, 2014
Hi Anurima, Thanks for sharing this.. was really very insightful. | May 02, 2014
this is definitely going to help us all! | May 02, 2014
good pointers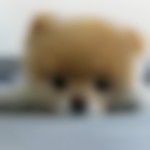 | May 02, 2014
this is nice! | May 02, 2014
very well written :) | May 02, 2014
very interesting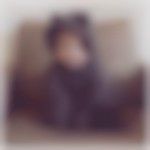 | May 02, 2014
i too garee with Ankita here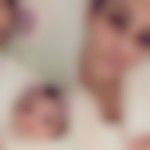 | May 02, 2014
interesting read! | May 02, 2014
This was very helpful :) | May 02, 2014
Good article! | May 02, 2014
Hi Anurima, thanks for the valuable information. We never spare a thought on this and get carried away by just attractive packaging and colours. This blog is going to help many parents, I am sure.
+ Start A Blog
Top Parenting Blogs
Top Parenting Talks
Top Parenting question

{{trans('web/app_labels.text_Heading')}}
{{trans('web/app_labels.text_some_custom_error')}}
{{trans('web/app_labels.text_Heading')}}
{{trans('web/app_labels.text_some_custom_error')}}