Parenting
Ways to Improve Hyperactive Child's Focus, House-hold Chores for Hyperactive Kid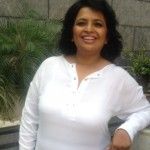 Created by Swapna Nair Updated on Feb 28, 2020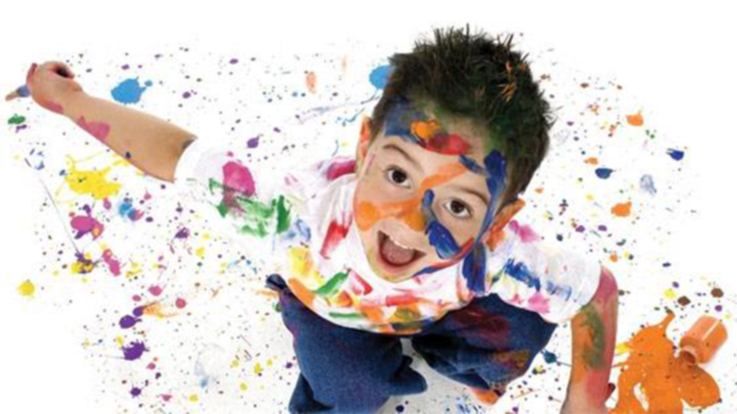 Nuclear homes, bigger classrooms- what do they have in common? Very less patience and limited time! It is the teachers and parents who are losing out on patience– and our children who are suffering as a result. From independent homes, we have moved to apartments; from outdoor courtyards to walled verandas.  Modern structures have replaced parks. Residential localities have become commercial. Roads which were used for playing cricket are now swarming with vehicles. In the last decade so much has changed! Adults have moved on, embracing the changes. As a result, it is our children whom we are almost walled in and restricted.
Nowhere to play, no outdoors to roam or laze– so where does their energy go? It would be bottled up and released right onto the parents and in the classroom. It takes no time for schools and doctors to label the child as suffering from ADHD(Attention Deficit Hyperactivity Disorder). ADHD is a biological condition that makes it hard for children to concentrate, pay attention, sit still or curb their impulses. ADHD is hereditary. In my opinion, there would be one parent or a very close relative with a similar condition.
Hyperactive Behavior in Children
Hyperactivity is not easily defined. It often depends on the observer. Behavior that seems excessive to one person may not seem excessive to another. But certain children, when compared to others, are clearly far more active. This can become a problem if it interferes with school work or making friends. Hyperactivity is often considered more of a problem for schools and parents than it is for the child. But many hyperactive children are unhappy, or even depressed– often simply because they seem and feel 'different'. Hyperactive behavior may make a child a target for bullying, or make it harder to connect with other children. Schoolwork may be more difficult. Kids who are hyperactive are frequently punished for their behavior.
A child who is normally very active often responds well to specific directions and a program of regular physical activity. But, a child with ADHD has a hard time following directions and controlling impulses.
Tips to Handle Hyperactive Child at Home
Easy tips to help control your child hyperactivity at home– connecting with your child and working together, the importance of setting a routine, how you can be flexible to constructively allow space for your child's hyperactivity etc and more. Read this
First and foremost understand your child so that both of you can work together as a team
Set clear rules and expectations for your child.
Create daily routines to provide structure. This is the most important. Allot time slots for every activity from the time they wake up to sleep.
Break up directions and tasks into smaller chunks.
Prepare checklists, picture schedules & sticky notes to help your child remain focussed, organized and getting things done. Teach them to tick off the tasks as they complete them.
Use rewards- As they finish the tasks for the day, reward them with a glow sticker/star– and a hug. At the end of the week treat them to an extra hour of play or entertainment.
Allow for flexibility during homework time for movement breaks. Allot time slots of 30 minutes (this time can differ based on your child) + 5 minutes break. During the break allow your child to move or stretch, walk, run, climb stairs, play with the stress ball or kick around a softball. Some would like to do art/craft.
Keep a side project that your child can keep coming to during the break. What is important is the movement. Spotting a letter from a given magazine or newspaper article can reinforce focus.
Create an organized homework and study area. Keep the study table facing a wall to minimize distraction.
There may be changes in the schedule. It would be beneficial to keep them aware of the changes ahead of schedule. Mental preparation is important.
Simple Ways to Improve Your Hyperactive Child's Focus -
Play "Freeze! Focus!" (A variation of the Statue game): Try playing a round of the game of "Freeze! Focus!" When she/he's least expecting it, say, "Freeze! Focus!" and have him/her freeze in place (start with 10 seconds and build your way up). When time is up, ask him/her to describe three things s/he saw while s/he was frozen. Eventually, you can put up signs around the house that list rules and chores and ask your child to focus on them while s/he's frozen.
Musical moments: Try creating a tune to letters while your child is spelling out a word. Clap and chant to a beat to accompany the natural rhythm of your child's chores. Experiment with your child's favorite songs for a fun, low-stress way to build concentration.
Experimental corner: Designate a small area in your house for the following activities so you can say,' ok now it is time for us to go to the 'experimental corner', and…In this corner you can do all sorts of puzzles, crossword, scrabble, Sudoku with your child. Children usually come up with interesting projects. I know one child who loves to sculpt on chalks. Another one collects matchstick box covers and arranges them interestingly. One child collects dead leaves.
So go along with your child's interests and you will be just so amazed by the options. Other activities can be art/craft, martial art, dance, music, robotics etc.
Household Chores to Entertain Hyperactive Child
It is best to engage children who have extra energy into physical activities. Here are a few ideas to get you started -
Washing the car/scooter/bike
Playing with pets / walking the dog
Cleaning the house
Gardening
Throwing the trash
Setting the table/ helping in the kitchen
When to Contact Medical Practitioners/Professional -
Your child seems hyperactive all the time.
Your child is very active, aggressive, impulsive, and has difficulty concentrating.
Your child's activity level is causing social difficulties or difficulty with schoolwork.
Did you find Swapna'sblog on hyperactive children useful? Do you have a hyperactive child – how do you cope? Do leave your comments…. We love hearing from you!
This content has been checked & validated by Doctors and Experts of the parentune Expert panel. Our panel consists of Neonatologist, Gynecologist, Peadiatrician, Nutritionist, Child Counselor, Education & Learning Expert, Physiotherapist, Learning disability Expert and Developmental Pead.
Kindly
Login
or
Register
to post a comment.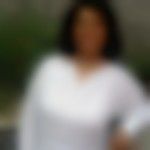 | Oct 21, 2019
Kishwar please write your clarification and post in my corner. I will help | Oct 21, 2019
Plz guide me | Oct 21, 2019
Dr my kids are very hyperactive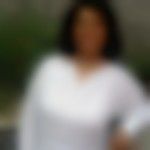 | May 10, 2019
Welcome. Thank you all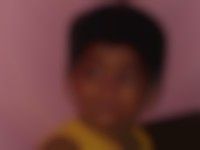 | Mar 01, 2019
such a clear way of explaining adhd condition. liked the article thoroughly. it means hell a lot for parents of adhd kids. more than anything these kids need empathy. more articles on the topic is a need for these days,since more number of kids are found with the condition,and less of awareness. | Feb 22, 2019
qtbnrnnnnnnnnnnq000àmmmm0ijjmm n2bbbbbhbbbbbbbbbbnbwè2qnnmq11pòkijqpp9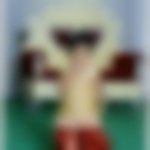 | Feb 14, 2019
nice info | Oct 03, 2018
Thanks | Oct 03, 2018
Thanks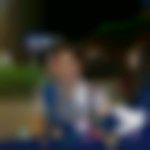 | Sep 20, 2018
thank uh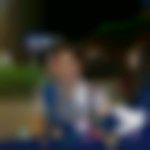 | Sep 20, 2018
thank uh | Apr 19, 2018
very informative | Apr 01, 2018
thank you so much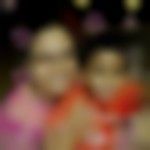 | Dec 03, 2017
my muffin doesn't listen at all. He 'll be in his own way.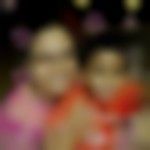 | Dec 03, 2017
my muffin doesn't listen at all. He 'll be in his own way.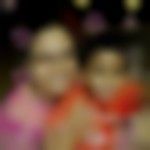 | Dec 03, 2017
my muffin doesn't listen at all. He 'll be in his own way.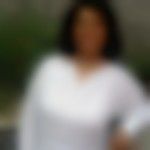 | Oct 25, 2017
Oh that is good Kinjal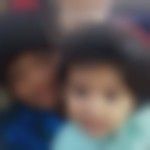 | Oct 25, 2017
very useful. my son has ADHD n Dyslexia.. we r taking support of learning therapist and Occupational Therapist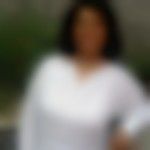 | Oct 05, 2017
Hi Anupama. I know it is very difficult. Do try to do this independently. When they see the improvement they may support.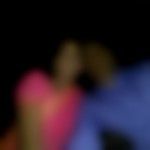 | Oct 04, 2017
it is quite useful but I live in a joint family and my husband is not at all supportive to me or him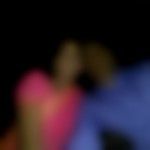 | Oct 04, 2017
it is quite useful but I live in a joint family and my husband is not at all supportive to me or him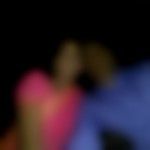 | Oct 04, 2017
it is quite useful but I live in a joint family and my husband is not at all supportive to me or him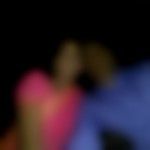 | Oct 04, 2017
it is quite useful but I live in a joint family and my husband is not at all supportive to me or him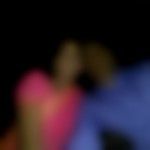 | Oct 04, 2017
it is quite useful but I live in a joint family and my husband is not at all supportive to me or him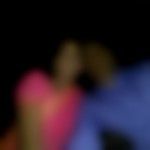 | Oct 04, 2017
it is quite useful but I live in a joint family and my husband is not at all supportive to me or him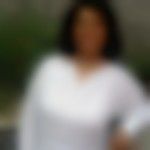 | Sep 25, 2017
Thank you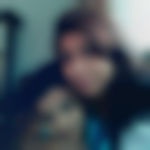 | Sep 25, 2017
very useful .. thanks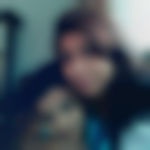 | Sep 25, 2017
very useful .. thanks | Sep 09, 2017
thanks swapana its very usefull article .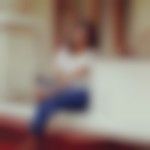 | Sep 09, 2017
This is good article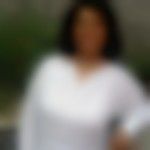 | Sep 01, 2017
Thank you all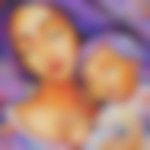 | Sep 01, 2017
Thanks swapna, very helpful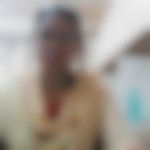 | Aug 13, 2017
thanx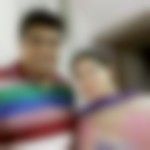 | Aug 11, 2017
thanks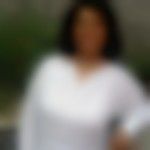 | Aug 10, 2017
Hi Santosh, Yes ADHD can only be diagnosed by medical personnel. unfortunately teachers tend to 'label'. It is not right to label without diagnosis which as you mentioned can be done by doctors or clinical psychologists. | Aug 10, 2017
Very nice article.. Beautifully explained... Good solution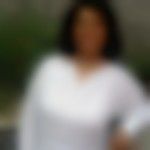 | Aug 10, 2017
Dear Dulomoni, Hyperactivity is a manageable condition. Again is it associated with ADHD ? It can still be managed. If the child is being very energetic then it may not carry into adulthood. Proper diagnosis can be done only be medical personnel and suitable intervention will be advised. I have known children who take medication for ADHD Only in their childhood and not as adults. Again only medical personnel will be able to guide on this.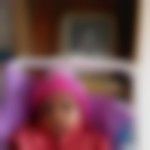 | Aug 08, 2017
j | Aug 08, 2017
really really helpful blog... thanks for sharing this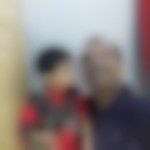 | Aug 07, 2017
Good article , some useful suggestions for parents However ADHD can't be labelled by schools, this can be only be commented upon by a trained medical professional. Kids might carry some symptoms like impulsive behavior but do not jump to label it and yes have a lot of patience, parents behavior is also a trigger factor ☺ | Aug 07, 2017
One of the most challenging phases of parenting is dealing with toddlers. And, what if the toddler is hyperactive? Then, it becomes a bigger challenge. Here's how to face it. https://www.parentcircle.com/article/how-to-handle-hyperactive-toddlers/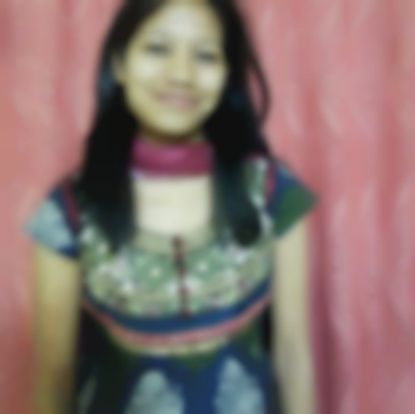 | Aug 05, 2017
Do hyperactive hamper s intelligence and is it cure able?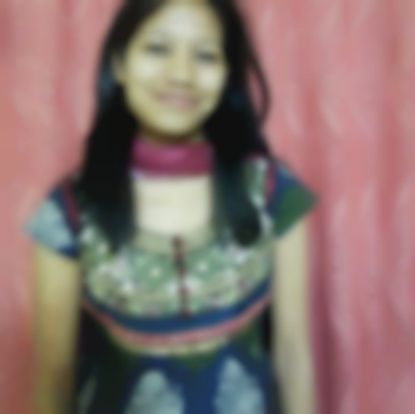 | Aug 05, 2017
it is a very helpful article for my son keyum.. recently he is found hyperactive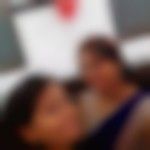 | Aug 05, 2017
very helpful article. I was thinking only I ve hyper active child. thank u for telling how to handle my Shashank. | Aug 04, 2017
Archana i would like to advise u one thing u should hv to talk to his principal and teacher personally regarding this problem. I think school is doing all wrong by giving such kind of punishments. How can a teacher punish a child who is just 4 yrs?Surely class room behaviour is not possible for u to control but classteacher with the help of special educators and counsellors can surely do this. Actually these special children needs attention. Try to make him some good friends and try not to overburden him by making him read and write.. make him interested in something he loves to do or hd little bit of interest.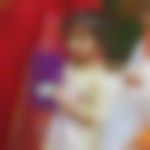 | Aug 04, 2017
this article came as a rescue for me as I too have the same issue with my son every other day I receive complaint from his teacher he is OK at home listens to me,follows me what I say but the moment he steps out and at school he starts throwing his energy. how can I control him when I was not with him any suggestions please help. he is just 4 and his teacher punishes him by putting out the class where as he is very good at academics and grasps everything quickly. | Aug 04, 2017
Very helpful article... will surely try with my daughter | Aug 04, 2017
true it's very difficult to handle hyperactive child thanks for the helpful information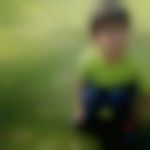 | Aug 04, 2017
very helpful information. .my son is super hyperactive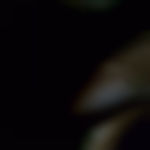 | Aug 04, 2017
nice article | Aug 04, 2017
a very good book i have recently read that is Indigo Children... The book states that not all hyperactive children are ADHD and ADD... it is sometimes teachers at school who classify these children with this adjective... just two months back i also got a call from teacher to meet her.. when i went to my daughters school to meet her class teacher she said ur child is suffering from ADD not ADHD so we have put her in special class.. i was very disturbed because i hd nvr expected that this could happen to my daughter..... but then i gv up thinking about the adjective used and started concentrating on the improvement of my child in academic field.. one of my well wisher told me about this book... i read and applied some of its advises... And IT WORKED... before making her sit for studies i gossip with her about nature star moon sun... i asked her u tell me how the rain comes... and all sorts of interesting questions which may force her to think use her silent thinking ability... really she then started listening to my words... if she was not interested in studies i would give her a paper and tell her to draw anything she want and colour whatever colour she likes... she was very happy as she nvr wanted to colour the sky blue sun the yellow and moon white.... she coloured differently she coloured sun red sky purple and moon blue... clouds black... haha interestingly i was also very happy... Good thing she has now understood that she have to complete classwork she have to sit for studies at a specific time... Last time when i met her class teacher... she was very happy to share that my daughter had gone through a drastic change in her behaviour... The book had helped me so far a lot.... While reading this blog i felt like if my experience could help others too.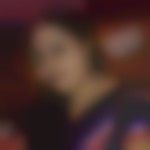 | Aug 04, 2017
ya I have hyperactive child and I will follow the suggestion,thanku...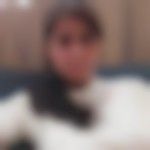 | Aug 04, 2017
good one..... will surely try all these things with my kido | Aug 03, 2017
my nephew is very active and naughty... he jumps from bed and table all the time without looking and run with closed eyes... m scared he may hurt himself bad one day as he always doing such activies ..he can throw anything in his hands to anybody .. he is very stubborn.. i dont know what to do of him... his mother gets very tired of him and unable to focus on her health..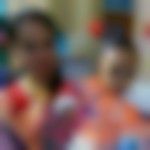 | Aug 03, 2017
my elder son is suffering from ADHD. he can't give concentration to his studies. wat I do that he becomes interested towards studies. pls help me | Aug 03, 2017
Hello Harlene, l read this blog very attentively. It is a really very nice work attempted by you. very well organised and focused. You are absolutely correct that the concept of a hyperactive child is relative as it varies from person to person. Thanks a lot for your contribution...
+ Start A Blog
Top Parenting Blogs
Top Parenting Talks
Top Parenting question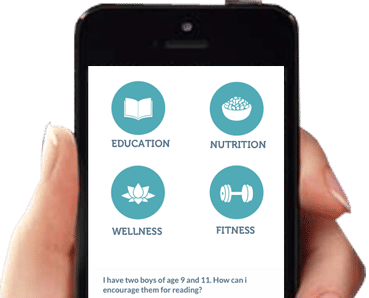 Download Parentune App
Please enter a valid number

{{trans('web/app_labels.text_Heading')}}
{{trans('web/app_labels.text_some_custom_error')}}
{{trans('web/app_labels.text_Heading')}}
{{trans('web/app_labels.text_some_custom_error')}}