Parenting
How To Deal With Sex-Related Questions Asked By Children - Some Tips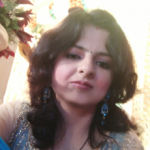 Created by Shikha Batra Updated on Jan 24, 2019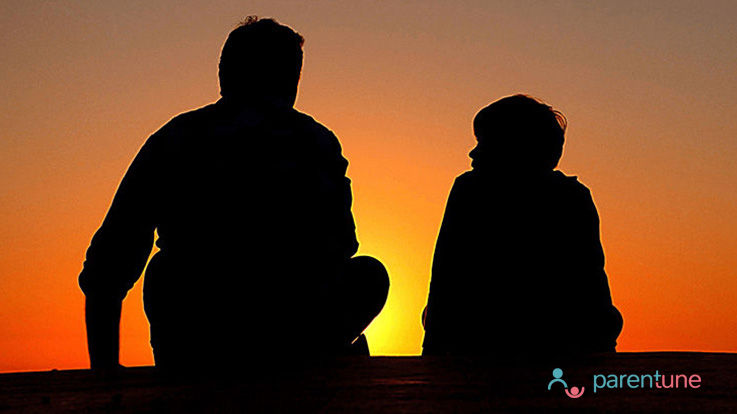 7-year-old Sanjana asks her mother, "Mom, will I too have those (pointing towards her breasts) soon? My friend's mother has really big ones. She didn't stop there, and asked "Mom why do we have these?" Sunita was overwhelmed, wishing she was invisible.
9-year-old Sudhir, concerned about his sister, asked his father "Dad did you see a red spot on Sheena's skirt, I think she is hurt. Should we take her to the doctor?"
11-year-old Rama who had recently begun her periods asked her mother, "Mom will kissing a boy, make me pregnant?" leaving her mother confused and embarrassed.
When your child comes to you with one of these questions, you might be stumped, wondering how to answer the question. How much information is too much information? And of course, you might feel embarrassed about answering the question, thanks to these absolutely normal topics being considered taboo. Your child, on the other hand,will be curious about the human body, about what sex is, and what menstruation is.If he doesn't get the answers from you, he's going to turn to easily accessible media, and random snippets heard on the playground.
How To Deal With Sex-Related Questions Asked By Children?
Just when you thought your child was too young to wonder about these topics, you hear a question that baffles you. If you're flustered you might tend to dodge the question, or even ignore it. But your child is hearing this loud and clear – these aren't topics to be discussed, and you're wrong in even asking me this. And that's when either unreliable or inappropriate sources come into the picture.
Instead do the following to ensure that proper knowledge is imparted.
Remember that your child expects you to be honest in your answer
Keep in mind your child's age and respond accordingly. (For instance, your 6-year-old doesn't need details about labor pains!)
Encourage asking questions and remind your child that he's free to speak to you about anything
Some Tips On Speaking To Your Child About Sex And Related Topics
Here are some tips that can come handy when you speak with your child about sex and related topics.
Calm does it: It's quite natural to feel surprised, flustered or embarrassed when faced with a question about sex. Instead, try taking a deep breath, and answering the question without showing any embarrassment
Go casual: You don't need to make a big deal out of the situation with a very serious talk. Instead, ease in the topics when you're going for a walk, or teaching your child about the human body. Speak without awkwardness or hesitation
Use opportunities: If you're watching something on television or leafing through a magazine that provokes a question, seize the opportunity. Books are great tools for teaching your child about the body, too
Speaking about masturbation: Speak to your child the occasional need for private time to explore his body, behind closed doors. Explain that both parents and children need to respect each other's privacy and space. Knocking before entering a closed room always helps
Be age-appropriate in your responses: Keep your answers simple, and to the point. Overload of detailed explanations can be overwhelming as well as frightening for your child
A Guide To Answering Some Common Sex-Related Questions
Below are some common questions asked by children regarding sex and the appropriate answers you can give your child for those queries.
Q.1 How Are Babies Made?
A.1 When a sperm that is made in a male's testes meets with the egg that is formed in female's ovaries, it's the start of a new baby.
Q.2 How Does The Sperm Reaches Female Body?
A.2 It is the nature's way of ensuring that semen from male's penis reaches the female's womb. Out of those million sperms just one sperm joins the egg to form a baby.
Q.3 What Do We Mean By 'Making Love'?
A-3 When two grown-ups show their love to each other by touching each other's body during private time together. By doing this they make each other feel happy and wonderful.
Q-4 What Is Masturbation?
A-4 It is touching of your private parts (penis for boys and clitoris for girls) in privacy only. It doesn't do any harm and it is not unnatural or shameful.
Q-5 Why Do Girls Have Periods?
A-5 Periods are a normal part of growing up when girls bleed through their vagina every month. They have their periods when they go through puberty anywhere around the age of 10-15 years or even earlier which shows that their bodies are getting ready to be able to have babies.
Q-6 What Is Puberty?
A-6 Puberty is the time when a child's body starts changing into an adult's body. During puberty girls grow their breasts and begin having their periods every month while boys start to get facial hair, deeper voices, wider shoulders, more muscles and they start making sperms in their testes, so that they both can make babies someday.
Your child might be satisfied with your response, or he may have a ton of follow-up questions. But what's important is that he knows you're willing to listen and take him seriously. This will make your child feel comfortable about opening up to you in the future, too.
Please share your personal experiences of how you have been dealing with your children's sex-related questions and pour in your valuable feedback to enrich this discussion, in the comments section!
Kindly
Login
or
Register
to post a comment. | Feb 03, 2018
thank u so much for this important information!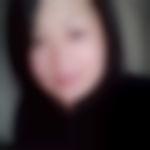 | Jan 30, 2018
thanks it's very helpful, | Jan 12, 2018
Thanks dear it is really helpful, I believe every mom come across these questions which makes us unanswerable, sometimes we ignore and change the topic but I think we should sit and listen to kids calmly and clear their curiosity with good information.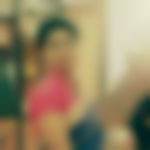 | Jan 08, 2018
thanks, it is very helpful to all parents to answer the questions of their children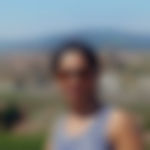 | Nov 13, 2017
very informative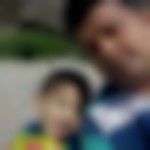 | Nov 13, 2017
very interesting and informative Thanks | Nov 03, 2017
thanks mam. | Nov 03, 2017
thank you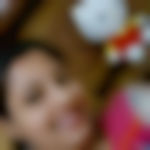 | Oct 31, 2017
thanks for sharing this blog, nice & interesting. | Oct 31, 2017
hi Bindya Verma! if u would not tell him , he would find it out for himself. u could ask his father to do a man to man talk with him and explain the process in age appropriate terms without going into details. hope this helps! | Oct 31, 2017
hi Shweta Elwadhi Tiwari! u could tell him Sexy means appealing or attractive but it is inappropriate to use this term as it can have a wrong connotation. | Oct 30, 2017
jrbxbczjkzlajdbcbxpazjbcxjjzkzn dip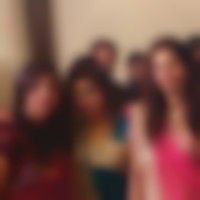 | Oct 29, 2017
my daughter was studying adolescents chapter in school. she is 13 yrs old. one day she asked me how the sperms meet the eggs in female body. how it reaches there? I don't know how to explain.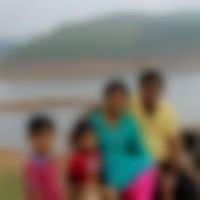 | Aug 17, 2017
thnx a lot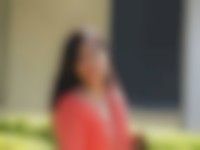 | Aug 17, 2017
My ten years boy asked me what is the meaning of word Sexy.. He is still asking me.. What should I give him the answer??? If I say sexy means beautiful there is a chance that he will call someone sexy.. | Aug 17, 2017
Priya this is his sheer curiosity to explore more about human body. it's advisable to answer his questions in an age appropriate manner. if u would feel angry or frustrated he might not open his Pandora'sbox in front of u, but his mind would not stop thinking about it. he would seek answers from other unreliable resources which could be damaging for him. u could tell him , when he was a baby Mumma used to feed him milk from here and all lil babies have milk from breasts till they are 2 years of age. use exact term to talk about it .be prepared for more related questions. the more u would shy away or leave his questions unanswered more will be his curiosity to seek answers. hope this helps!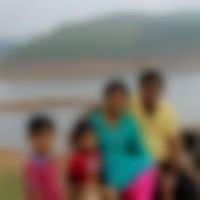 | Aug 17, 2017
hi gud morning! Thanks for sharing gud tips on handling de sex related questions from kids. I too HV some problems relating kids queries. My kid who is juz 5yr old is asking me, wht u Have in ur chest, why it is big,Y he don't have tht. Hope i gave him proper explanation saying that grown up girls will Have their body structure like this. I said as HW u wld get beard & moustache once u grow like dady.... like tht girls also HV some changes in their body structure. But he didn't stop his excitement in digging questions with tht. this makes me embarrassed & anger. | Aug 17, 2017
very helpful,thanks! | Jun 18, 2017
This article is really very useful but can you guide us for the age group between 4-7 years bcoz even they have doubts and questions and its very difficult to answer dem coz v have to keep in mind their age and thinking capabilities.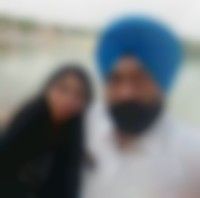 | May 24, 2017
Very useful information | May 23, 2017
very good answers of child's sex related question . now it's easy for me to answer my daughter' s questions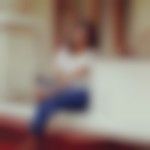 | Apr 20, 2017
very nice way to handle early teens queries...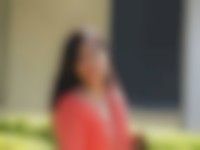 | Apr 20, 2017
Nice blog.. I m impressed with it | Apr 10, 2017
thank u all for your positive feedback! I am glad u all find it useful! | Apr 03, 2017
very useful information | Apr 03, 2017
Very useful information as my son is going to be 10 years and he is asking such question. Thank u | Apr 03, 2017
very informative and helpful.. thanks.. | Mar 17, 2017
very informative blog.... thanks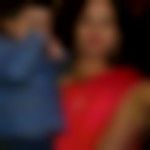 | Mar 17, 2017
my daughter has started her 8 year and it is very helpful for me to give the questions of her answer | Mar 17, 2017
thank you. for this nice blog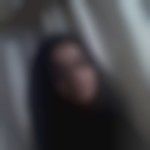 | Feb 06, 2017
Very much relaxed as my daughter is growing .Thank for sharing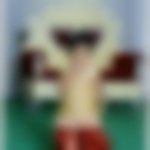 | Dec 27, 2016
wonderful blog ....very useful info, thanks ! | Dec 24, 2016
very informative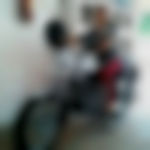 | Nov 27, 2016
Thanks a lot for the helpful answers... Wonderful blog | Oct 17, 2016
Thanks Useful Blog indeed. Today's kids questions are way beyond our imagination.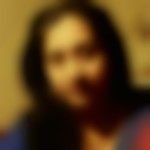 | Sep 28, 2016
A wonderful article written keeping in mind every little aspects of details. As rightly pointed out, kids lookout for sources to get the information and internet being the easiest way, can be dangerous and misleading. It is only the parent/s, especially mothers, who can educate the child in the right manner. Sex, being a sensitive issue has to be explained in the age appropriate way what otherwise could be perceived wrongly. | Sep 08, 2016
thank you Shikha for such a useful blog. it does help parents of children and teenagers a lot in handling their queries related to sex. | Aug 31, 2016
When I wws small my mom used to say dont talk to boys baat ktne se AIDS hota hai.... thanks to mom itna pata tha ki ye bimari jisse log marte hai... after completing 10th I got to knw ki ye jhuth hai... | Aug 30, 2016
Thank u all for your feedback! I am glad you all liked it!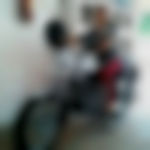 | Aug 30, 2016
A very important and informative blog.. Thanks | Aug 28, 2016
Very useful and easy way to tackle with kids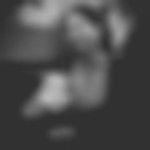 | Aug 27, 2016
very well written and useful. | Aug 26, 2016
loved d questions n d possible answers.. | Aug 25, 2016
Good way of answering. Thanks | Aug 24, 2016
Thank you kuljeet and Priya!! Glad to know u found it useful! thanks for your feedback. | Aug 23, 2016
too good. ..useful blog. .. | Aug 23, 2016
Hello Shikha,very well written and useful post. | Aug 23, 2016
Thanks Tanisha for your valuable feedback! I am glad you liked it! Yes I agree. Parentune is the best of all the parenting sites! | Aug 23, 2016
Hi Shikha, thanks for sharing a blog on sensitive topics like these. That's the reason Parentune is different from other parenting sites.
+ Start A Blog
Top Parenting Blogs
Top Parenting Talks
Top Parenting question

{{trans('web/app_labels.text_Heading')}}
{{trans('web/app_labels.text_some_custom_error')}}
{{trans('web/app_labels.text_Heading')}}
{{trans('web/app_labels.text_some_custom_error')}}