Health
How to get the nutrients missing in a veg diet!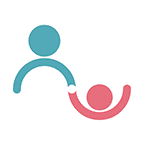 Created by Parentune Support Updated on Oct 01, 2014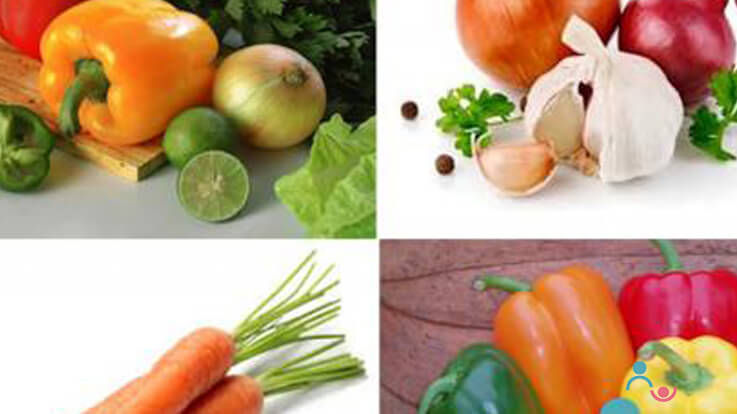 When it comes to a totally vegetarian diet, restricted to leafy greens, pulses, and dairy, most parents complain that their children are missing out on some important nutrients found in meat and meat products. Nutrients such as Omega 3 fatty acids, easily-digestible protein, are found in surplus in non-vegetarian foods but scarcely in veg options. To help you give your child the right vegetarian diet, without missing out on these nutrients, we bring to you a comprehensive list of the missing nutrients and their substitutes. Also, to celebrate the World Vegetarian Day, we tell you that veg too is fun! Here is a platter full of nutrients to help in progress and over all development of your child.
Proteins
Not only do the gym guys need all that protein, but your child does too. Did you know that the muscles, organs and the immune system are made mostly of protein? It maintains and replaces the tissue in the body. However, the best source of protein, that is bio-available to the body and easily absorbed is chicken, meat, and eggs. Our body directly processes the protein from these.
Do this: Some of the most well-known protein-rich veg foods are: lentils and beans (around 18 g/cup), nuts and seeds (especially peanuts). Tofu, and dahi. Give your child one helping of either of these, in each meal.
Tip: If your child does not like to eat whole peanuts you could probably use peanut butter on brown bread.
Vitamin D
Vitamin D helps in building strong bones and strong teeth. Though there are very less naturally available food for Vitamin D, it is found in some minor quantities in oily fish like sardines and salmon. Here is where vegetarian lose out on.
Do this: Some known sources of Vitamin D are fortified breakfast cereals and milk powders, or fortified milks. Next time you are out shopping, scan the grocery shelves for this.
Tip: But nothing beats good old sunlight. Let your child play out in the sun and absorb this nutrient naturally.
Iron
Iron helps in making the haemoglobin. If you think your child is looking pale or is losing out on that energy, make sure his iron levels are in place. The bio-available iron that the body can synthesis easily, is mostly found in meat and eggs.
Do this: Dried beans and peas, lentils, fortified cereals, whole-grain products, dark leafy green vegetables and dried fruit are some good sources of iron. But to make this iron available to the body combine it with a Vitamin C rich foods such as tomatoes, strawberries, and citrus fruits.
Tip: Add tomatoes to your palak paneer; squeeze lemon on your spinach pasta, and add some fruits to your breakfast cornflakes.
Zinc
Zinc helps in functioning of the immune system and cell growth. Like iron, zinc is not as easily absorbed from plant sources as it is from animal products.
Do this: One well-known source of easily absorbed zinc is cheese. Others are nuts and wholegrains.
Tip: Give your child a slice of cheese as a snack in her tiffin. You could also check with your paediatrician about some zinc supplement.
Omega 3 Fatty Acids
Omega 3 helps in building brain and eye development. Though said to be found in fish like salmon, it is also available in some plant based foods but the conversion of plant-based omega-3 to the types used by humans is inefficient.
Do this: Some well-known sources of vegetarian omega 3 are flaxseed, walnuts and soy or soymilk.
Tip: Sprinkle some crushed flaxseeds in your child's curd. Add dry fruits to his cake and desserts you make at home. Or you could crush those walnut pieces and add them to his favourite brownie!
Kindly
Login
or
Register
to post a comment. | May 31, 2015
Extremely informative ....I think I am already there with my kids. This kind of seconds my working. | May 30, 2015
Thanks | May 30, 2015
Very informative. Thanks | Feb 12, 2015
Very informative | Jan 27, 2015
The list includes B12, which is available in only meat, but very important. Try to take supplements, with a doctors advise.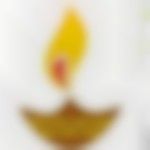 | Oct 29, 2014
Brocoli is also a good source of protein. | Oct 25, 2014
Very helpful for veggies... as i like them... | Oct 08, 2014
very helpful blog as my family is a vegetarian | Oct 07, 2014
Very informative, as I am a vegetarian | Oct 07, 2014
good read | Oct 07, 2014
thanks for this information. I am a vegetarian and was indeed concerned about my children not getting all the nutrients. this blog has put things in perspective for me. | Oct 06, 2014
Thanks | Oct 04, 2014
good one! | Oct 03, 2014
a very good and informative blog. it helped me know what are the foods I am missing to fulfill veg diet.

{{trans('web/app_labels.text_Heading')}}
{{trans('web/app_labels.text_some_custom_error')}}
{{trans('web/app_labels.text_Heading')}}
{{trans('web/app_labels.text_some_custom_error')}}