Parenting
How to raise your son differently? Well, don't! Created by Anushree Basu-Bhalla Updated on Jun 17, 2017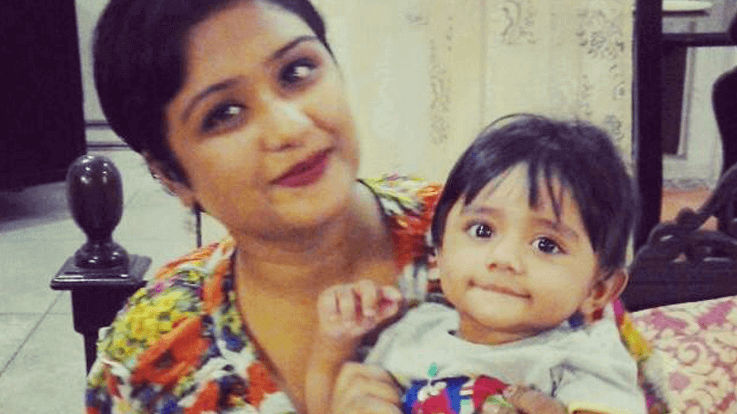 My mother, an otherwise mostly self-critical person, would take pride in a very few things that she did right in her life. One of them being, having raised her two daughters like sons. But as years went by, I have had trouble in processing this little adage, which is very commonly used in India to portray gender-neutral parenting. In saying that, we are inherently pitting one gender against the other while keeping the latter as the "benchmark" of raising a child. That said, I would give credit where it's due because my mother was raised in a society with even wider gender gaps, and making any effort to shrink it should be lauded.
 
That I was raised in an environment where my father prepared and packed our school lunches every morning and my mother haggled with contractors and plumbers for getting things done for home improvement, makes it imperative that I carry forward the torch of gender-neutrality, or something to that effect.
 
In a divine conspiracy, I did become the mother of a boy. And in an instant, I saw the flipside of what my mother didn't -- but with some undercurrents of nouveau-feminism. So while there were the typical "baby boy" celebrations in some quarters of my extended family, there were also those restrained congratulatory tight smiles from my fellow "modern" co-workers. 
 
Being the mother of my baby boy also deemed that I had a greater responsibility of tipping a tightrope – of raising him to be gender sensitive and protecting him from the barrage of gender stereotypical constructs in popular culture; to encourage him to open doors for anybody who needed it (and not just for women); to raise him to be chivalrous but to also to make him understand when to back-off; to emphasize that "no means no" but also make him adept at the game of wooing. In short, to raise him a feminist but, and I quote a dear friend, "not turn him into a pansy".
 
But with only two years of motherhood behind me, I find myself inept toward imparting wisdom on how to raise a boy appropriately in a world with shifting 'gender' sands. I believe, what would be appropriate is to first reflect about how and what traits one would want in their child as a grown person, irrespective of what gender they belonged to. That is generally a good starting point.
 
Parenting is like leadership and like all good leaders, one needs to set the right examples. Misogynists are not raised in isolation and while there is no stopping the female objectification, and I must begrudgingly admit, that sooner or later, my son too, will be engulfed by the labyrinthine world of one-click porn, what I can assuredly provide my boy is a cohesive environment where men and women of the family share chores and have detailed discussion on various subjects without any of them being a taboo.
 
One needs to first bring about the right changes within to make them reflect in a child. So here's what I want from myself as a mother of a boy: to be a mother first – irrespective of the gender that my child happens to be. Because sociological constructs aside, motherhood doesn't make a choice between a girl and a boy. Its struggles and frustrations remain the same; the scares; the firsts; the fits; the hits and the misses remain the same; and the glorious moments of polished porridge bowls remain the same.
Kindly
Login
or
Register
to post a comment. | Oct 20, 2018
(+_+) a try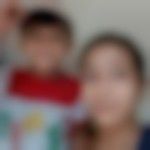 | Jul 09, 2017
hii Anushree, written very well.. I agreed with you.. | Aug 20, 2016
Wonderfully written Anusree.. it is very well articulated.... which I, as a mother of a little boy can completely relate to. I also totally agree with Gargi.... that mental preparation about your baby boy growing up one day is so very important for all of us. | Mar 15, 2016
Hi my daughter 2. 8 years . What ever she ask we have to give. Otherwise she will throw everything. Like cell etc. | Dec 21, 2015
Very well written and something I connect with, being the mother of a boy. Even my parents raised me "like a boy" and I too, in a "divine conspiracy" have become the mother of a boy. I think its important that a mother, from the beginning, stops herself from clinging to her son which most mothers in Indian households do. This is a learning, a mental preparation that someday my boy will move on in life, have a family of his own and most importantly, have a woman in his life other than me. Mothers should learn to give space and respect to the growing years of the son. That will make both of them the best of friends. | Dec 01, 2015
Wonderfully written! I struggle with similar thoughts on and off being the mother of a boy so rightfully written one needs to be a mother and inculcate good values like our parents did and hope that they grow up to apply them regardless of the gender they interact with! | Dec 01, 2015
Thank u for this... U have written it so nicely | Nov 24, 2015
I always wondered the same about 'i raised her like a boy', 'i was taught to drive like a boy', I cringe at these because by saying so, we are widening the very gap we are trying to fill. Though I understand our parent's context of the same, I am surprised to hear such stuff from the younger generation. But yes, a mother first is the right starting point. Very well written Anu :)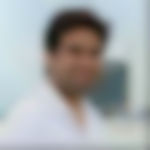 | Nov 22, 2015
Well written ,anushree. Loved the way you streamlined your words into beautiful sentences and eventually, a wonderful blog . | Nov 18, 2015
Informative post indeed... I definitely agree with you on "to be a mother first – irrespective of the gender that my child happens to be"
+ Start A Blog
Top Parenting Blogs
Top Parenting Talks
Top Parenting question

{{trans('web/app_labels.text_Heading')}}
{{trans('web/app_labels.text_some_custom_error')}}
{{trans('web/app_labels.text_Heading')}}
{{trans('web/app_labels.text_some_custom_error')}}