Parenting
How To Say No To Your Child?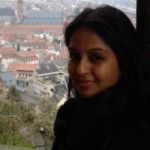 Created by Anurima Updated on Jan 31, 2019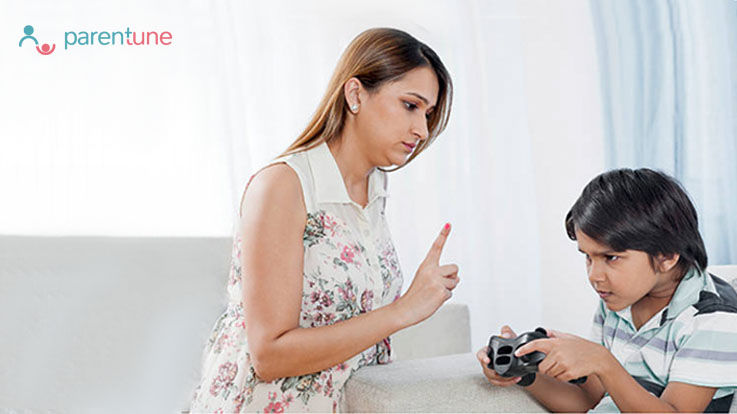 ''NO'' is a word which can be said without any effort. It is a power packed word and is certainly an underrated one in a parent-child relationship. I am guilty of saying No when it is convenient and often without thinking from my child's perspective. There have been times when both my children simultaneously decide to throw tantrums especially in a public place and in between all the commotion I lose my cool, my ability to think straight and instead of trying to calmly handle the situation, I have been guilty of saying no to everything they say.
How To Say No To Your Child?
Aarti, mother to 7-year-old Vicky, exclaims, 'my son goes out of control when we visit the mall. He throws a fit and we end up giving in to his wishes by buying him a new toy just to save us from embarrassment. Now he has thousands of toys which he doesn't play with. How do we handle his outbursts?'
This kind of a question is very common. Parents often give in to their children's demands just to quieten the child and save the parents from embarrassment in public. This behavior often starts young and if parents give into the tantrums even once, the child takes it as a guaranteed tactic, which will work each time. If such a situation arises in a public place, the following tips could come in handy:
Offer solutions or alternatives:

Tell your child that if she stops the fit, then you could go and have an ice cream or go to the park later in the day

Offering alternatives or having a few options wherein your child can choose what she would like to do instead will help control the situation and also help your child to look forward to something else
A direct No is not a good solution as it does not help your child to think positively

Listen and discuss calmly:

We can easily get side-tracked with our idea of not giving into the child's demands but sometimes, listening and explaining to your child, may help to manage the situation by coming to a mutually agreeable solution

Explain beforehand:

Before reaching the public place, you may explain to your child what you expect from her

You may list out the do's and don'ts and ask your child to repeat them. I have one of these sessions with my children each time we plan to step out and also remind them on the way
This way, they get used to the rules and if at all they decide to play up, a gentle reminder helps them stay calm

Setting expectation:

Little children cannot distinguish the right behavior from the wrong. All they know is how to behave based on past experiences

Hence, sitting down with your child and explaining why they should not expect a toy/chocolate/candies/gifts or stay at their friend's place after an evening of playing together will help them understand your point of view
Your child may also share her feelings. This is a great way to get started on positive communication and changing any negative behavior

Motivate your child:

In a situation when your child is throwing a fit, you know what you should do, but the easier way out is to give in. But as we know that giving in is not the best solution for the long run

We don't have to be strict and firm all the time as this may create a fear among the child and she may be afraid to share their thoughts
Helping your child understand what is expected and if she does as told over a few instances, you may give in to your child's wish for playing that extra 10 minutes, or having that remote controlled car
But again, the child needs to understand that she got to stay longer at the park because they listened and did as expected over the last week
Giving in to their wishes should be like a reward. This will only motivate them to listen to you and tantrums will gradually be a thing of the past

Ensure consistency within the family:

Have a chat with the other members of the family and convey what, as a parent, you think should be done. Hear out their views but gently draw a line and take control of certain situations. It is important to have consistency from all the members of the family

Be a role model:

If you want your child to behave in a certain way, it is important for us to behave appropriately for them to be able to follow and pick up the right behavior. For instance, we have a rule of no chocolates after 6 pm. Once my daughter caught me eating a piece of chocolate just before dinner and questioned me on it. Guilty and worse, caught red handed, I apologized and immediately told her that it will not happen again. Surprisingly, my apology made quite an impact on her and she does apologize too each time she makes a mistake. I could easily say that I am her mother and can do what I want or ignore her completely, but that would not set a good example and I would most certainly have the same behavior back from her
Tips To Handle An Outburst In A Public Place
Don't shout:

Scolding or shouting will only agitate your child and will wind you up. Keep calm instead

Don't try and reason with your child when she is in the middle of an outburst:

Your child is most likely to take every word you say negatively when at the peak of the tantrum. So let the storm pass before you think of talking to your child. Go to a quieter place to help your child get over her emotions

Anticipate and prevent trigger factors:

The big trigger factors for outbursts are hunger, tiredness or boredom. Carry snacks along, leave at a time when your child is not likely to be tired, for example, after a nap; if your child is bored of walking around in the mall, take her outdoors for some fresh air, or go to the play area for a few minutes to help them get over the boredom

Don't get physical with your child:

Sometimes parents get overwhelmed and can raise hands on their child. It is common among parents with older children, who talk back and ignore the parent completely. It is easy to get the frustration out with a few slaps but in the end what we are teaching the child is to handle an angry situation with aggression

Keep calm:

It used to be a nightmare for me to take both my children out to the play area or the supermarket. Either one would throw a fit or the other would follow suit. I have, on a couple of occasions, let my anger take over and have either shouted at them, grit my teeth, or freeze up completely. Well, with each instance I realized it wasn't the best way to deal with the situation. So I tried being calm instead and talk to them once the tantrum was over. Staying calm and consistent are the key in diffusing any heated situation

Give consequences for bad behavior:

Good behavior should be rewarded and bad behavior should have consequences. If your child decides to play up, then you may warn her that there will be, for example, no T.V time if they continue with the behavior. If the warning does not work, then the child does not get to watch T.V for a day or two, depending on the severity of the behavior. It is important to stick to the consequence and follow it through as told to the child, else she will know that mummy or daddy will never follow through and that they are just empty threats

Signal your child:

You may convey to your child that there will be a change in the activity in 5 minutes

For instance, if you would like to return home from the park and your child wants to play a little longer, instead of upsetting her by taking her away without a warning, you may instead signal by saying that we will leave for home in another 10 minutes
This way the child will have some time to wind up with the playing, say bye to her friends also more importantly, be prepared to leave without a fight

'Bye bye':

Babies and toddlers love to experiment and anything can become a toy. You may find your child playing with the bottle of perfume. It is of course necessary to take it from the child right away, but if you snatch it out from your child's hand, it will only upset her and result in a temper tantrum. Instead gently tell your child that it is time to say bye bye to the perfume and let her put it up on the shelf. It is very likely that the bottle of perfume will get a few kisses and a long good bye. This trick always works with my two-year-old

Pocket money:

To avoid your child from crying for a new toy each time you step out, you may get a little piggy bank and encourage her to save some money. Once there is enough money to buy the toy, your child can have it. This will also teach her the value of money and gives them a sense of independence

Do not avoid a situation:

Roshni does not take her daughter to the mall as she cannot handle the child's behavior. The 2-year-old pulls out clothes, shoes, toys and throws them around. It is a nightmare for Roshni. She has not taken her daughter to any store for about 4 months now and does not intend to do it anytime soon. What I would say works, on the contrary, is taking your child out and facing the situation together. Explaining the rules, what is expected from them and gentle reminders will show their results even though the first few trips may feel like a complete failure of efforts
Children learn very quickly and if faced with similar circumstances, they will know what is expected and behave accordingly.
Did you find this blog useful? Please share your experiences and thoughts on this topic.
Kindly
Login
or
Register
to post a comment.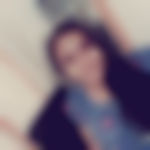 | Jan 03, 2020
Good message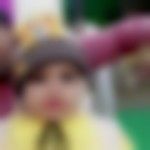 | Apr 26, 2019
Thanks | Feb 09, 2019
Very useful | Jan 02, 2019
very nice tips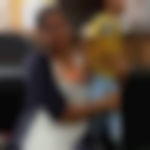 | Jan 01, 2019
very useful message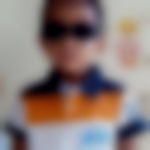 | Dec 31, 2018
thanks and nice tips | Sep 04, 2018
nice tips | Jul 05, 2018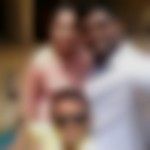 | Jul 05, 2018
nice suggestion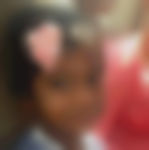 | Mar 10, 2018
Thank you.. will try in coming days | Mar 10, 2018
mind blowing | Mar 10, 2018
thank you | Mar 09, 2018
I think in this age the most important thing that we have teach our daughter is about good touch and bad touch...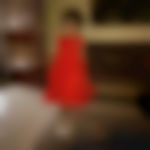 | Oct 14, 2017
very good suggtion i definate try al these one thanku.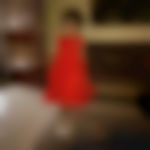 | Oct 14, 2017
very good suggtion i definate try al these one thanku.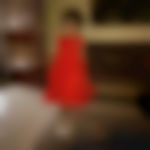 | Oct 14, 2017
very good suggtion i definate try al these one thanku.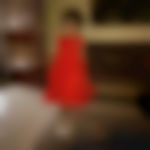 | Oct 14, 2017
very good suggtion i definate try al these one thanku.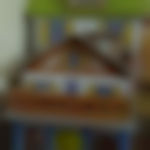 | Aug 24, 2017
thanks a lot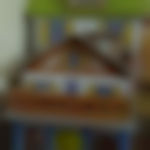 | Aug 24, 2017
thanks a lot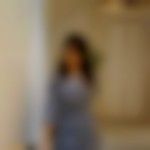 | Aug 16, 2017
very nice blog thank u for such a good ideas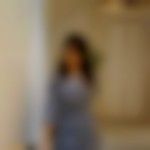 | Aug 16, 2017
very nice blog thank u for such a good ideas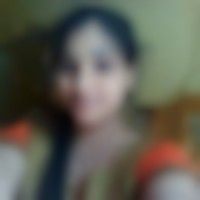 | Jun 07, 2017
good information thank u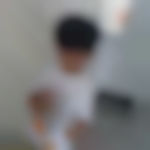 | Jun 03, 2017
Really informative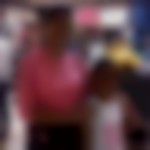 | May 31, 2017
very useful to me thanks a lot dear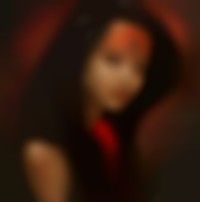 | May 09, 2017
very nice blog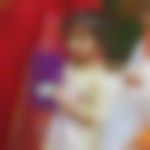 | Mar 31, 2017
my son 3. 5 is also aggressive and hyper he doesnt understand how calmly i tell him when taken to a mall he won't stay at a place and wanders allover hope these tricks help me out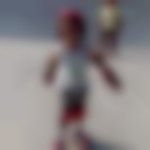 | Mar 31, 2017
my son is 3yrs 9 months and he used to be a very aggressive and hyper kid. these are the exact remedies we followed and in no time.... now he is a very matured ( for his age) , understanding and an adorable kid now. | Mar 31, 2017
useful information. .thank you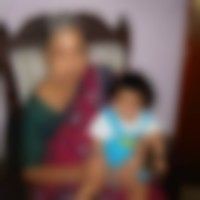 | Mar 31, 2017
it's very good information ....thank you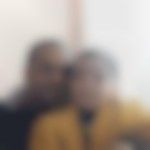 | Mar 31, 2017
.... very very useful information. Thanks a lot..... | Mar 31, 2017
9 ...a very good idea...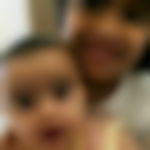 | Mar 31, 2017
uh hv | Feb 17, 2017
very nicely written. kids take benefit of ours. we should do such things in order to change their minds. They will learn right and wrong with their age. Thanku for this article. This will help lot of mothers. | Feb 17, 2017
superb ideas .... I definitely try them | Feb 17, 2017
very good info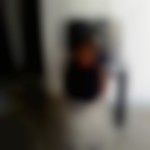 | Feb 17, 2017
Very informative... | Jan 27, 2017
Very thanks for valuable meesage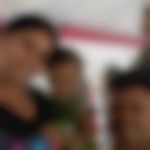 | Jan 27, 2017
Thank you for valuable information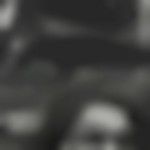 | Jan 27, 2017
I have just one rule , if u cry and yell and push u won't get anything. tell me , ask me I will say yes. and she gets to choose only one thing it usually works . I still have to deal with crying and yelling I just wait it out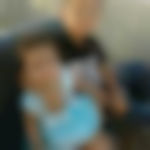 | Jan 27, 2017
it's very true... but handling both kids I do get irritated n burst out. ll try to follow ur tips | Nov 06, 2016
Totally agree with the author! many points covered and this is relatable to each and every parent. I do follow most of the points with my extremely aggressive 4 year old son. Informing him beforehand and setting the expectations has definitely worked. But of course, kids are unpredictable and throw tantrums in public. I have ended up leaving my lunch/dinner half way through in restaurants because of his tantrums. Now I take out my child only after prepping him up..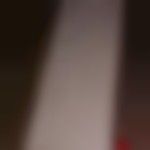 | Nov 05, 2016
I find this very helping n informative.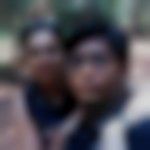 | Oct 25, 2016
Nicely explained.. I can relate this example with me..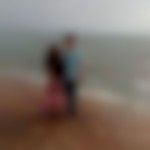 | Oct 23, 2016
Very useful tips.... but what to do with 1. 5 year old baby... Plz comment | Apr 12, 2016
Very informative not only for young ones,but also for teenagers!we can just use this tips by little bit changes accordingly | Feb 26, 2016
Very informative... Even i need to take my kiddo to grocery shops very frequently so he is already informed that he will be getting one thing in a day | Dec 05, 2015
Thanks for the information | Dec 04, 2015
very useful tips... i have some queries. My son is 2. 5 years old. Like you gave an example of roshni.. we avoid taking him to reataurants as he keeps to going to all the tables. .. collects spoons... hits on glass plates and keeps running on the sofas. We ubderstand that he does self entertainment.. what to do.. so we avoid visiting such places where it could create embarassing situations. Secondly dont know why and from where it comes... but my son doesnt like me dancing at all. He starts crying if i participafe in dandiya or a society event. I have been singing and dancing with him at home before and he used to enjoy it. We have tried to probe him about him... but he simply cries aloud and doesnt let me go and enjoys other people dancing. Weird but want solution to handle . | Oct 20, 2015
Very useful tips.. Thanks you | Oct 18, 2015
Loved all the points will surely keep all this in mind but the first point looks like bribing the child and teaching the child that to stop so n so behaviour ull b bribed for the same so the chit may get used to it | Oct 08, 2015
Really useful tips. Thanks | Sep 20, 2015
Really helpful.... most of the parents deal with this everyday like me | Sep 10, 2015
Nice and helpful tips.. Thanks for the article. | Sep 10, 2015
Wat abt a 2yrs old child.. They don't understand nething .. Hw to handle them | Sep 09, 2015
Thanks for the information... I think it will help a lot..... | Sep 08, 2015
Great tips,thanks,plz provide more new types in every situation | Sep 08, 2015
Thanks for such precious articles. Kids r our gems. but they test our patience. | Sep 07, 2015
Very useful article. Keep it up!! : ) God bless you!! | Sep 07, 2015
Suhani tataria very useful information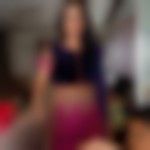 | Sep 07, 2015
V. Important information | Sep 02, 2015
Very nice article and very informative tooo | Aug 06, 2015
Hi Anurima, I'm New to this blog. Article is very informative nd will apply the same to my 4 and half year old son | Aug 02, 2015
Hi dear... my 5 year old daughter is very moody.. She is good in academics n all other extra curricular activities.. For example she is gud in dance.. n I m preparing her for dance competition in school.. but her sir said that if she is in mood than only she is in dance.. this is the matter in all other cases like elocution, rhyme competition.. How shud I explain her that competition does not depends upon mood???? | Aug 01, 2015
Hi Arunima... I'm new to your blog but find it really good n practical... My only way of handling my 4 yr toddler is to tell her repeatedly that she is no less than a princess n how a princess should behave... Touch wood we r the best of friends wen we are out... But will surely follow the art of saying no... | Aug 01, 2015
Its very helpful article,want to read more and more,thnks | Jul 30, 2015
Very helpful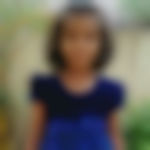 | Jul 30, 2015
Very helpful ways to face, minimize n tackle tantrums..... thank u... it also shows where our kids are well behaved n we should appreciate them for that | Jul 18, 2015
Thank you so much | Jul 05, 2015
This is very nice article... trying to apply the same with my tod | Jun 30, 2015
nic article... | Jun 25, 2015
Thanks very useful info .... | Jun 25, 2015
Very good article , completely agree with it , now I have to control my anger and try to become friend of my baby | Jun 24, 2015
Helpful tips ,thank u | Jun 04, 2015
I have a 6 years old boy and a 15 months old boy. The above rules n tricks works. I on daily basis apply them. | Jun 01, 2015
Nice and very informative. Thank you. | May 28, 2015
Hi.. My son is 16 months old. How to teach him meaning of no. He kept on doing his mischief... which are sometimes dangerous for him | May 26, 2015
Great article, please share more about children's immunity.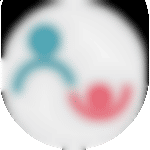 | Apr 28, 2015
Hi Kalpana Aagale You may get some useful tips and suggestions from fellow parents on parent talk section. Click here to ask your query- www. parentune. com/parent-talk/latest | Apr 28, 2015
Hii my girl is three years old.... she never eats properly or right amount because of this only I loose my temper I tried everything no use please tell some steps | Apr 27, 2015
I have a son 4 years old... As parents we do lose our patience and tolerance at times.. we do scold them also... My child picks all that talking style and talking tone and even complete lines very quickly and give us back at time.. Like "how many times have i told you that..... " He wud come back during tantrums or otherwise also "how many times have i told you that i want this" or " dont kno whats wrong with you" If i teach him you should do your work yourself. He would even tell me that if i just pass on a TV remote just lying by his side. All this is getting tough... its tough to make his attention divert. He is too good in such memories and too smart to apply them | Apr 26, 2015
Really a Nice & Usefull article !!! | Apr 26, 2015
Nicely articulated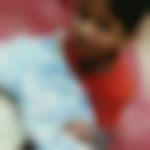 | Apr 25, 2015
Thanks Very useful !!!!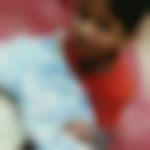 | Apr 25, 2015
Thanks Very useful !!!! | Apr 25, 2015
Really a very nice article.. I was not aware of this before but I have been using the "explain the rules beforehand" concept with my 7 month old baby, from the very beginning, especially when we go for his vaccination.. | Apr 23, 2015
Hello i m a mother of 4 yr old girl. she never eat anything without watching t. v. pls tell me what i do to change her habbit.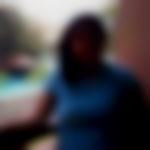 | Apr 22, 2015
Very nice n helpful tips | Apr 22, 2015
Very informative and all the points are relevant. Thanks for sharing.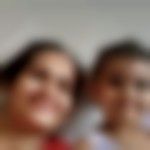 | Apr 21, 2015
Very nice | Apr 06, 2015
Good points to be notice.... thanks a lot... my son who is 6 and half yes old has become aggressive all of a sudden please help... | Apr 02, 2015
good article! Thanks! | Mar 20, 2015
Good one.. have noted many points.. thankyou | Mar 05, 2015
Wonderful article. .my two yr old daughter is in the habit of the throwing everything on the floor ..and this has become her habit... though she is very young but she speaks clearly. .and reciprocate nicely. .but kindly suggest something. .thanks | Mar 05, 2015
Very useful article.. Handling my toddler is like pulling a mountain... nw understood the tricks... | Mar 05, 2015
This is what I needed ,though my 2 year old kid is well behaved ,I needed a guidance thanks for the help and keep sharing | Mar 04, 2015
Very good article the main thing is pracising patience as our kids grow .my elder one is 11 and younger one 7 so sometimes they test me but each day is learning right? | Mar 03, 2015
Wow such an useful n important article... Thanx | Feb 10, 2015
Very nice article. It helps so many parents.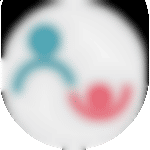 | Feb 10, 2015
Hi Jhalak Sharma. You may refer to the video, why my child takes an hour to eat. Click - https://www.parentune.com/video/details/?v_id=8 | Feb 09, 2015
Hi dear thanks its really a fabulous information nd one following it vl definitely get positive results | Feb 07, 2015
Thanks Anurima for very nice explanation! I have a issue my daughter 2. 3 years through lots of tantrums at me while eating, she takes 40-45minutes to finish one meal and I loose my temperature. I have told her if she doesn't eat fast I'll lock her in bathroom with lizard in and did few times and then she finishes fast but the terror of bathroom is going away what to do please give some suggestions. Thanks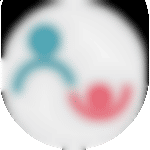 | Feb 06, 2015
Hi apoorva You may also ask your query from fellow experienced parents on parent talk section. Here is the link- https://www.parentune.com/parent-talk/latest | Feb 05, 2015
Thanks Anurima... very useful article!! | Feb 03, 2015
Hey meghna.. My daughter is around 3 n is really stubborn at tym she is just so out of control especially in front of my in laws or my parent she knows dis so well ifom says "No" either of democracy will avail her demands.. I just get pissed off.. Please help | Jan 09, 2015
Meghna, thank you for your feedback. Yes, I hope that the articles and blog really help you and the other parents in various situations. :) | Jan 08, 2015
Though, .not a mum now, but still, like reading all your articles. All of them are so informative. Hope I can also apply them once I have kids of my own & also faced with any situation. | Dec 16, 2014
Vry gud article... I liked bye bye concept d most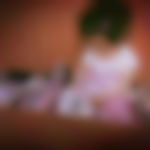 | Dec 03, 2014
Well Written article ... Very useful... Thnx for sharing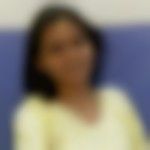 | Nov 26, 2014
Very nice and informative article.. | Jul 26, 2014
thanks | Jul 22, 2014
Hi Shruti, a behaviour on the play field or the ground when a child gets excited on the playground is not to be taken too seriously--most children behave like that. leave that to the children themselves. They will learn on their own or else will be checked by his friends. But his not listening, when in your company and in a public place, is a different thing. Here a bit of firmness will be required. Instead of scolding him in front of others, take him away from the spot, sit down at his level, look straight into his eyes and tell him firmly what is expected out of him. Do not scold or insult him but tell him how he should behave and how his behaviour is hurting papa and mumma. Do not worry about others staring. Once a while giving him a time out also helps | Jul 19, 2014
my 4 yr son misbehave a lot when other kid visit our home or he get company of other child.. he misbehave bcoz he get over xcited.. many times i tried to xplain him that he should not hit other kid,talk softly but nothing wrks.. when ever i go out for shopping n all even that time also he misbehave he wont listen anything we say,which is very embarrassing... plz help how to handle this? | Jul 12, 2014
thanks anurima. | Jul 04, 2014
Dear Yamini, we too are settled abroad and I get what you are saying. It is normal for kids to behave this way and very rarely do kids adjust between themselves at playtime. How old is your son? You may try to help him understand how he should behave with the older children. Cite examples to help him relate to the incidents and he may try to react differently next time onwards. But on the other hand parents need to understand that fights and disagreements between children playtime are always not due to the fault of one child. So I suggest you take it easy and do not worry about the other parents. Children will learn to adjust to various situations with time with or without intervention by the parents. But gentle reminders may help too. Good luck :) | Jul 01, 2014
thankyou. We stay abroad from India. The culture here is different. My son plays with all the kids in the park,but he always wants them(specially,kids elder to him) to be adjusted with him. When it comes to younger ones to him, he shall help them a lot. this is causing a bigger problem here and some parents(natives of this nation) are very angry with us. How to handle this? | Jun 30, 2014
very nicely explained...... thank u for all these useful information it is a great help for raising a child | Jun 25, 2014
Thanks very useful | May 22, 2014
Thanks a lot for this blog. i facing almost the same problem with my 4yr old son. it will hepl me further really. | May 22, 2014
Very nice article, very useful tips, many of these I am practicing also, I attended some HR sessions organized by my company, there I learnt many things. I have one daughter, she is ten and one son he is 1 yr 9 months. My daughter is very sensitive and obedient and she always listen to me, I have never seen her tantrum for anything, I am a working mother and whatever she wants she asks for it very gently and give me sufficient time too, she never demands anything adhoc. She is very caring and polite by nature too, I feel very lucky to have her. But my son is too much naughty, he is totally opposite to my daughter. Its gonna be very tough to raise him :) | May 21, 2014
Hi anurima . It was really awesome reading thru ur article. I have a daughter of 2 yrs n 11 months and a son of 1 year. Though my children r quite well mannered n we'll behaved but sunrises my daughter hits her younger brother . Tried out various ways to stop her but 2 out of ten times she ends up hitting him. Plz help. Another problem is that my daughter understands English n constantly uses these words like shut up n stupid to anybody which I dislike. How can I say no to her? Have tried various ways of ignoring her, not talking to her etc. it works for a limited time n she starts again. Plz help. Thanks | May 20, 2014
Very well written article. Sometimes kids test your patience to limits. The key is to not give in and take charge of situations in a manner that they understand. With my 5 year old hyperactive kid, we make him do tasks by calling activities a game. The challenge gets him charged up to do simple tasks like picking up his stuff and doing home works. Appreciations work and simple rewards like drawing a star on his hand or favorite stickers are great morale boosters | May 20, 2014
My 5 yr old know that if I say no than there is no looking back. i appreciates him for his good behaviour and awards him accordingly. And its a rule that nothing is provided due to stubborness, Toy or anything is provided if there is any appreciation move and it happens frequently, | May 20, 2014
My son is going to 4 yrs soon, no matter how many rules or explanations done he runs of to buy the Dino toys. It gets very frustrating at times, but I keep calm. His tantarums can last really long. Once we are away from Toy shops things get ok, but until then it has to be his tantarums. I try luring him to different things or talk to him saying he already has similar toys. Believe me kids learn so quick, everytime I have to try something new to make him understand. Most of the times I manage it well, but sometimes have failed too. So I guess we eventually learn to tackle our kids and its an evolving process were not only kids even parents learn.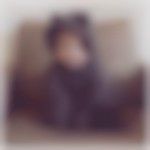 | Mar 14, 2014
very helpful blog! thanks Anurima | Mar 13, 2014
Thanks a ton for these pointers gonna be great help for me.. :-) | Mar 13, 2014
Thanks a ton for these pointers gonna be great help for me.. :-) | Mar 05, 2014
very nice article i will try to follow it as somewhere in your article i see my self in some instances | Mar 05, 2014
Superb article .. Very well written n compiled !!.. Thank you so mch ! | Mar 04, 2014
I have a 4 yr old son and this article is really really helpful for me. Thank you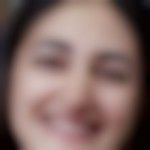 | Feb 27, 2014
Very Nice and helpful article... will try the bye bye concept and will follow to be calm. | Feb 25, 2014
Wonderful article...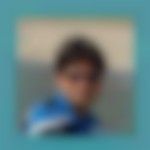 | Feb 21, 2014
really a good article... personally, I liked the bye-bye concept. | Feb 20, 2014
Thank u for this wonderful article i will surely follow this with my 2yrs old daughter.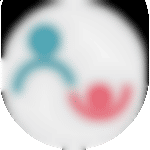 | Feb 17, 2014
Thanks Manveen. Could you share which tip you like the most? | Feb 15, 2014
Good | Feb 13, 2014
Really good one... helpful in parenting.. | Feb 12, 2014
Thank you ladies for the wonderful comments. It feels great to see how the blogs helps in parenting :) | Feb 12, 2014
Very well written and helpful article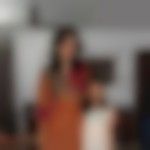 | Feb 09, 2014
My daughter all Of nine is an avid reader and wants books all the time. In addition to the piggy bank approach I have started with the Earn Your Book Approach wherein she earns a star for something good she does Eg study well, behave well etc. At the end of thirty points she gets the book... | Feb 07, 2014
My 4 year old is very stubborn at times... will try the softer way with him.. Thanx | Feb 06, 2014
g | Feb 06, 2014
Thanks Anurima. Even today morning I lost my control and slap my kid. After that i feel very distress and couldn't concentrate in my work. Next time i defenitly try your advice.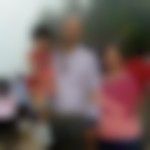 | Feb 06, 2014
Good one Anurima. I use the piggy bank idea and also explain my 4 yrs old before stepping out. Even she politely say's no if i explain her how to use the existing toys. And i also tell her the consequences of bad behavior. | Feb 04, 2014
Good and very useful article Anurima. The pointers are well explained. Yes we as parents need to be cool headed when handling kids but at times you need to show your bad side to them. I have often regretted my actions towards my daughter but I do make up for it whenever she pays heed to my instructions. We need to balance between being good and bad depending on situations. But more so be calm as you rightly pointed our we are their role models to social behavior.
+ Start A Blog
Top Parenting Blogs
Top Parenting Talks
Top Parenting question

{{trans('web/app_labels.text_Heading')}}
{{trans('web/app_labels.text_some_custom_error')}}
{{trans('web/app_labels.text_Heading')}}
{{trans('web/app_labels.text_some_custom_error')}}