Parenting
I have a daughter and i won't change that for anything in this world!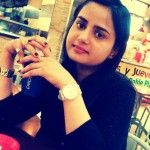 Created by Swati Verma Updated on Jun 17, 2016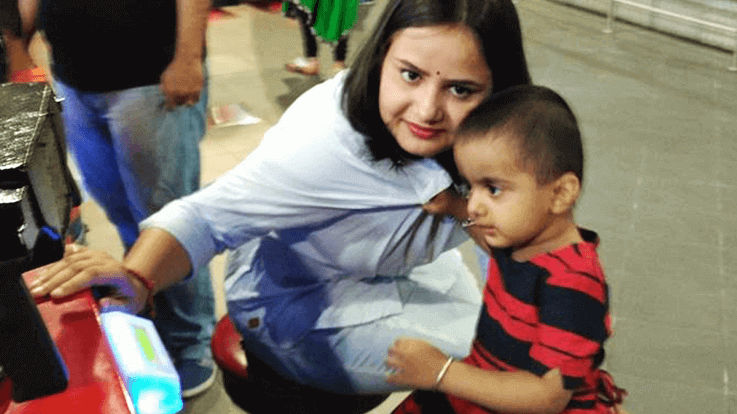 "Why is it that mothers of a boy child, often says that they so wanted a boy but the mothers of a girl child never say the same?" A few days ago, this question was posted on a public forum, with a wink emoji and then followed by that person's sarcastic digs at mothers of daughters. The person clarified this by saying that they (mothers of girls) don't say this because they fear that people will judge them of being jealous of the mothers who have boys.
What startled me was the realizsation that age and education has nothing to do with ignorance. Even when a lot of mothers responded and said that for a mother, a child is a child and gender has nothing to do with it, this young mother was adamant in her point that the mothers of daughters are insecure. I too commented but then I did not want to get into a useless argument. Therefore, I decided to write about it.
 First of all, the question in itself showed lack of information and experience. There are mothers who might have wished for a boy and became mother to a girl or vice versa. But this does not change the way they love their child. It is just a desire that a woman might have during her pregnancy. Such things do not change or become a base for a mother's love.
I have a daughter and I never really thought of the gender of my child while I was pregnant. It did not really matter to me. I just wanted my cuddly baby. With gender bias and female foeticide still prevalent in our society, I want to answer that young mother's important question.
 •Mother of a daughter is always free to say that she wants a son because like many she might also want to enjoy the childhood of both a boy and a girl. And no one in the world can judge her or she does not even care for being judged.
• Mother of a daughter, in many cases, will not say that she wanted a son because she might have seen disappointment on faces of her own people when her girl was born. She might have also seen her little princess being ignored by her own people simply because she was not born as a boy. And this behavior too, has nothing to do with education or social standard. This mother will never let her child feel insecure by saying that she wanted a boy because she never did. The day I gave birth to my daughter, my husband and I were on top of the world. And then entered some close people with expressions as if someone had died. They stole that moment of being loved from me and I will never forget that, I will not even forgive that. So, the mother of a daughter might never say that she wanted a boy because she does not want her child to feel the same neglect.
• Mother of a daughter or even mother of a son might not say that she wanted a girl or a boy because that does not really bother her. I wanted a child and I have a child – what more can I ask for.
• Mothers of boys in a moment sometimes say that they so wanted a girl because they are girls themselves and might have thought of dressing up a little doll and buying all those cute dresses, shoes, bags and toys for her. But this does not mean that they are not happy. This is just a desire. I know a couple who did not have a child and they decided to adopt a little girl, from an organisation to give a little girl, who was abandoned by her family, immense love and care. We, generally, say that 'I so wanted a girl or I so wanted a boy' in spur of a moment when we see a little girl or boy doing something very cute. Not saying 'I so wanted a boy' or 'I so wanted a girl' does not make a mother insecure or jealous. I will never say 'I so wanted a boy' because I never thought about it. I am so happy with my child that I would not change it for anything in this world and I believe no mother in the world would do that.
This content has been checked & validated by Doctors and Experts of the parentune Expert panel. Our panel consists of Neonatologist, Gynecologist, Peadiatrician, Nutritionist, Child Counselor, Education & Learning Expert, Physiotherapist, Learning disability Expert and Developmental Pead.
Kindly
Login
or
Register
to post a comment.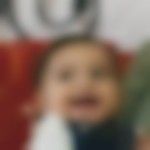 | Jan 15, 2017
we are parents of a princess and we are very proud of being parents of a Girl child. I believe parents who really need a child in their life will never ever be worried about its gender, a mother is mother and father is a father, your child whether it's a boy or a girl makes you feel happy. it's people around us who keeps asking , you need a boy or a girl, I always mentioned I am happy to be a parent, I really don't care if it's a boy or a girl, I will always love my child as a child not because of its gender. people around us make us feel about the gender, we are lucky that our parents were happy that we have a girl in our family . but there were members in our extended family who didn't even bothered to visit us when our daughter was born because we had a girl child, I really feel bad for them , I feel so sorry that even today people distinguish between girl child and a boy child. I really thank God each day that he blessed us with a child, it hardly matters if it's a girl or a boy. | Dec 08, 2016
I am mother of 4 months baby girl and we are very happy because we wish for that only and thank god I never seen any faces or problem in my family. at time of my daughter's birth all of my family members shouted happily that it's a baby girl. that's great experience.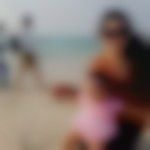 | Sep 07, 2016
I am also a mother of a baby girl... And m so happy because God give me this child and he know I will take care and love her more than my life. This relative kind of thing happened with me also. And to show that they dnt mean to hurt me they says koi Nahi Kuch bhi de Bhagwan Sab Thik. Y Kuch bhi when some boy is born nobody talk like that .strange people and the strangest is when a 10 th class student came and said ohh I got sister y.. It should be brother and I cried my heart out ... | Sep 01, 2016
May I have the link to the blog that the young mother of a son wrote ? I am assured, that such women are venomous! Such woman's son should never get a wife. God help the wife! hehe :D. And, yes, other relatives who love a child based on the child's gender can go to hell. Keep your child away from such toxic people. They are not required in your or in your child's life.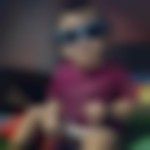 | Aug 23, 2016
I always wanted a daughter n I had never thought of being a mother to a son. while I was pregnant my husband would assure me that it's a girl , don't worry. I have an 11month old very adorable son. I love him like every mother does. deep inside there is a longing for a daughter but m afraid it may be a son again... | Aug 23, 2016
Sravanthi Srikanth Singarapu
hehe | Aug 22, 2016
how can I share it ?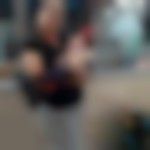 | Aug 22, 2016
I hv a baby girl..... nd m very happy... shez my princess...... my inlows nt happy bt I dnt care abt them.... being mother is great feeling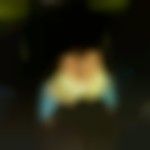 | Aug 22, 2016
Healthy baby is what we always pray during pregnancy and not the gender, love and right raising will make you proud of your kid and then it doesn't matter boy or girl, I am mother of a beautiful 9 month old girl and I am enjoying every bit of it :-)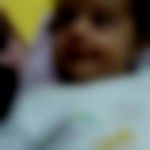 | Aug 22, 2016
Having a child is important it doesn't matter whether it's a girl or a boy | Aug 22, 2016
i m mother of a 7 month old baby grl... duniya jaaye bhaad mein... inko to bs topic chaiye nothing else... khud beti hoker beti hone par afsos jtana... big big bewkufi.... ..lrka shadi krte he alg hojata hai.... . betiya dusre ghr jaakr bhi.. maa baap ka sochti rahengi.... fir bhi beta he chaiye... ha theek hai dono jruri hai... bt agr beti hogai to kya pahaad toot gya... maine bhi starting mein bahut faces dekhe afsos type... bt wo kehte hai na...... MIA BIWI RAAJI TO KYA KREGA KAAZI...... proud to mother of a baby grl.... | Aug 22, 2016
since initial I wanted to have a girl child,coz of grace n power a women carries is jst out of world,so do I wanted a girl child. n after being pregnant I many times have disclosed my wish publicly too. thnks to God,i hadnt seen any grinning faces wenever I expressed it. n finally I was blessed wd boy. ur baby is safe n healthy is d only thing eventually matters,nothing else. | Aug 22, 2016
BT ha first pregnancy mein maine kabhi boy girl ka nai socha tha | Aug 22, 2016
I m mother of 2 daughters. i wants 2nd second child of mine should be a boy b coz of my daughter. I want a brother for her. mein nai chahti thi ki rakhi pe usko logo ki shakal dekhni pade. BT ab two daughters ha BT hum dono ko bht jada pyar karte ha...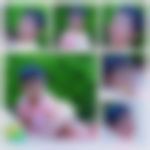 | Aug 22, 2016
am feel am very lucky,as my first child is a girl... wen I was pregnant I never thought of gender,but was dreaming of cute little child in my hands.. which am enjoying of now.. I even feel the same if my second child is also a girl,gender doesn't matter for me..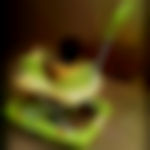 | Aug 13, 2016
I wished to get pregnant of baby girl and I gave birth to baby girl which made me so happy but my inlaws and my husband wanted a boy baby he'd abandon me and my child for 5 to 6 months since her birth and yet havint taken any responsibility of my baby and me I'm telling this because when I got pregnant we both me and my husband always thought we want a girl but my mother in law always stressed on baby boy continuously which molded my husband's mind set on a boy baby! When a women (my mother in law) who gave birth to 3 girls have this mentality her being a women what are we teaching our future generations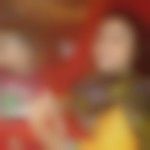 | Jul 27, 2016
very relevant discussion. we so called modern and civilized human beings still believe these unscientific myths.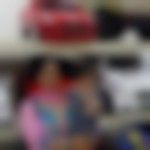 | Jul 25, 2016
Hello mam. Nice words. I'm a mother of a boy but during my pregnancy I was praying for a baby girl. but still my love has not changed. As the wait of 9 months is really precious for every mother whatever be the gender of new born the mother loves the baby to the fullest of she is really a mother. let's say I love my child. not boy not girl. | Jul 25, 2016
I am a proud mother of a beautiful daughter and very lucky to have all my relatives too fond of a daughter ...they loved, wanted and always adored this reality as a blessing☺... | Jul 25, 2016
I am having a daughter.. And I always wanted that the baby in my womb should be a daughter.. Even my husband says that he wants a daughter since I conceived.. And we are so happy God blessed us with a daughter 4 months back.. | Jul 25, 2016
i dont knw what to say. but people wid dis sick mentallity still exist in dia 21st century. m a mother of an year old baby boy. bt m so fond of girls dat i wanna hav a baby girl desperately.. i really wish to hav an angel. a family is incomplete widout a girl. when i gave birth to my baby some people were saying now u dont need to have another baby. ur family is complete. bt i always said. we r not yet complete. m happy i hav a baby now. bt not yet completed my family till i hav a baby girl. i think this will never change. stupid people. stupid mentality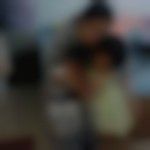 | Jul 25, 2016
I have 2 girls but I never felt bad, sad vice versa.. instead I feel I m happy with whatever I am blessed with as both are healthy fit n perfectly alrite.. touchwood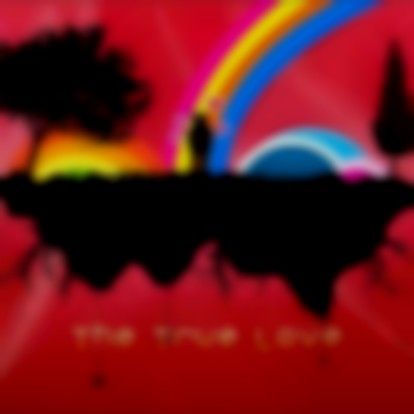 | Jul 23, 2016
even me n my hubby to wanted a baby girl but it was a boy n we both were happy. I think boy r good. but it doesnt mean I hate girl but I think. to have boy is good. | Jul 18, 2016
I alws wanted to hav a girl as my first issue so when i had my baby i was vry vry happy .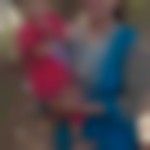 | Jun 23, 2016
yeah it's so true. I also had a strong desire for baby boy. but luckily I gave birth to baby girl who is so cute nd she changed my orthodox thought. today I m a proud mother of my daughter. | Jun 19, 2016
Gud thought (thumbs up) In my pregnancy I desired a baby boy since beginning. but when I got to know that It's a baby girl I was extremely happy but only one thought disturbed me at that very moment and that was her safety. As I hear so many incidents in news, that disturbed me but otherwise it was a great great feeling after I knew it's a baby girl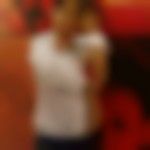 | Jun 18, 2016
So true. I always wanted a girl. I even prayed daily during my pregnancy for a girl. And when doc told me that I had a baby girl, my happiness knew no bounds. My mother once told me, " Betiyan ghar ki raunak hoti hain". And that is soooooo true. | Jun 17, 2016
I agree with you fully
+ Start A Blog
Top Parenting Blogs
Top Parenting Talks
Top Parenting question