Health
Food and Nutrition
Why Is It Bad to Reuse Cooking Oil? Health Hazards Of Frying Oil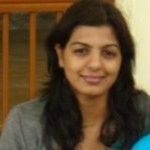 Created by Neetu Ralhan Updated on Feb 09, 2020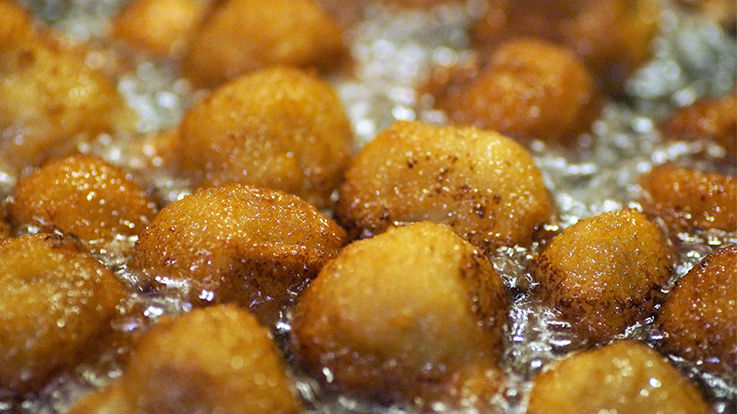 What is the one place moms practice the three R's (Reuse, Reduce and Recycle), it's in the kitchen! Since moms must do all she can to keep the kitchen budget from exploding, reusing frying oil comes almost naturally to most of us. Cooking oil is reused everywhere - in our homes, in restaurants, in the office eatery, and by our local snack vendor.
Why Is It Bad to Reuse Cooking Oil?
Unfortunately, many parents are unaware of the potential health risks of this common practice and therefore it is widely followed throughout Indian households. Here are some important facts that will help you understand the issue better.
What Happens to Edible Oil When it is Reheated?
When you use cooking oil for frying, it is heated up to a temperature of 170-220°C. Each time the oil is reheated; it undergoes chemical changes and produces toxic compounds that are known to cause serious health effects. Studies have shown that reused cooking oil can cause considerable damage to vital body organs.
What Are the Health Hazards of Reusing Frying Oil?
Here are the reasons why we suggest to stop reusing oil.   
Reusing oil produces harmful molecules or free radicals which, in order to repair themselves, attack and mutilate the healthy cells in our body.
Free radicals are known to cause numerous lifestyle diseases such as heart disease, hypertension, and premature aging.
Cooking oils heated at high temperatures emit compounds (HNE's), which have been linked to chronic inflammation, respiratory ailments, cataract, liver problems and even certain cancers.
In a New Zealand study, a fast-food restaurant's cooking oil was compared to unused oil. The repeatedly used oil had dangerous levels of peroxide and carbonyl, and 17 times higher levels of acids.
What is Smoking Point at Which Oil Becomes Harmful?
Smoking point is the temperature at which cooking oil starts to give off harmful smoke, a certain sign that the oil has turned useless and must be discarded immediately. Every time you deep fry, the oil's smoking point comes down; therefore, using oils with a high smoke point can help you save money as the oil will last longer.
| | |
| --- | --- |
| Common Oil  | Smoking Points (in °C) |
| Safflower Oil, Refined | 266°C |
| Mustard Oil | 254°C |
| Soybean Oil, Refined | 238°C |
| Corn Oil, Refined | 232°C |
| Coconut Oil | 232°C |
| Groundnut Oil | 232°C |
| Sunflower Oil, Refined | 227°C |
| Almond Oil | 216°C |
| Sesame Oil | 215°C |
| Virgin Olive oil | 199°C |
Which Cooking Oil is Best for Reuse?
As mentioned above, oils with a high smoke point are best for frying as they tend to stay fresh longer. Some common oils that are known to withstand high-temperature frying are Mustard oil, Safflower oil, Soybean oil, Groundnut oil, and Corn oil. So, it is advisable not to reuse frying oil that has been used to fry non-vegetarian food.
Is There a Way to Prolong Oil's Life?
Oil is expensive and one simply cannot come around to throwing it away after a single-use. Here are some important tips that can significantly prolong the life of your cooking oil.
It will help if the oil is not heated for longer than required as the longer it is heated, the more quickly it will decompose. Finish frying quickly and avoid letting the oil sit on low flame while you do other things.
Mixing of different types of oils or leftover portions of the same kind of oil should be avoided It is advisable to not store frying oil in iron or copper utensils as these metals hasten decomposition.
Straining any food particles before storing the oil away for future use is a great way to prolong the life of the oil.
Oils are sensitive to heat, light, and oxygen and should be stored in a cool, dry place.
How Will I Know When to Discard The Oil?
It is advisable not to use frying oil more than twice. You may use the following logic to convince yourself as well as family members.
The most common cooking oils cost somewhere between Rs.120 – 150. So, if I discard about 250 ml after two uses, the financial loss of approximately Rs. 30 is minimal as compared to the potential health risks.
Signs Which Indicate to Stop Reusing, Refrying Oil 
Here are a few signs that tell the oil needs to go. Read below...
Rancidity: Rancid oil simply means oil that has unpleasant flavors and odors and has lost its nutritive value. You may want to dispose of it off immediately. With experience, most people are able to make out when the oil has turned foul
If the oil smokes upon heating, it may be a good idea to replace it
If the oil has turned dark and thick, it's maybe time to throw it away
What Is The Best Way to Dispose of Used Oil?
According to a Brazilian NGO, a single liter of oil can contaminate about 1 million liters of water, so avoid draining it down the kitchen sink. Pouring it into a plastic bag and tossing it into the garbage bin might be a better option.

There you go! We hope this information will help fellow parents understand how some of our traditional cooking practices need to be given a rethink for the sake of our children's health. Please share your own experience and best practices in comments.
Image source - culminate.com
This content has been checked & validated by Doctors and Experts of the parentune Expert panel. Our panel consists of Neonatologist, Gynecologist, Peadiatrician, Nutritionist, Child Counselor, Education & Learning Expert, Physiotherapist, Learning disability Expert and Developmental Pead.
Kindly
Login
or
Register
to post a comment.