Health
Food and Nutrition
Why Is It Bad to Reuse Cooking Oil? Health Hazards Of Frying Oil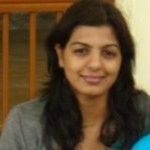 Created by Neetu Ralhan Updated on Feb 09, 2020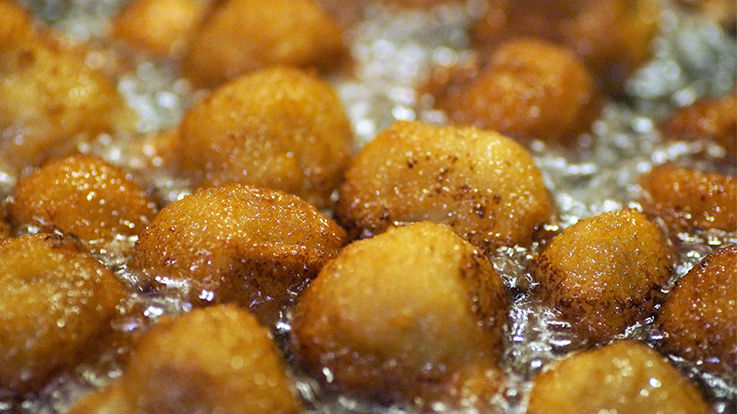 What is the one place moms practice the three R's (Reuse, Reduce and Recycle), it's in the kitchen! Since moms must do all she can to keep the kitchen budget from exploding, reusing frying oil comes almost naturally to most of us. Cooking oil is reused everywhere - in our homes, in restaurants, in the office eatery, and by our local snack vendor.
Why Is It Bad to Reuse Cooking Oil?
Unfortunately, many parents are unaware of the potential health risks of this common practice and therefore it is widely followed throughout Indian households. Here are some important facts that will help you understand the issue better.
What Happens to Edible Oil When it is Reheated?
When you use cooking oil for frying, it is heated up to a temperature of 170-220°C. Each time the oil is reheated; it undergoes chemical changes and produces toxic compounds that are known to cause serious health effects. Studies have shown that reused cooking oil can cause considerable damage to vital body organs.
What Are the Health Hazards of Reusing Frying Oil?
Here are the reasons why we suggest to stop reusing oil.   
Reusing oil produces harmful molecules or free radicals which, in order to repair themselves, attack and mutilate the healthy cells in our body.
Free radicals are known to cause numerous lifestyle diseases such as heart disease, hypertension, and premature aging.
Cooking oils heated at high temperatures emit compounds (HNE's), which have been linked to chronic inflammation, respiratory ailments, cataract, liver problems and even certain cancers.
In a New Zealand study, a fast-food restaurant's cooking oil was compared to unused oil. The repeatedly used oil had dangerous levels of peroxide and carbonyl, and 17 times higher levels of acids.
What is Smoking Point at Which Oil Becomes Harmful?
Smoking point is the temperature at which cooking oil starts to give off harmful smoke, a certain sign that the oil has turned useless and must be discarded immediately. Every time you deep fry, the oil's smoking point comes down; therefore, using oils with a high smoke point can help you save money as the oil will last longer.
| | |
| --- | --- |
| Common Oil  | Smoking Points (in °C) |
| Safflower Oil, Refined | 266°C |
| Mustard Oil | 254°C |
| Soybean Oil, Refined | 238°C |
| Corn Oil, Refined | 232°C |
| Coconut Oil | 232°C |
| Groundnut Oil | 232°C |
| Sunflower Oil, Refined | 227°C |
| Almond Oil | 216°C |
| Sesame Oil | 215°C |
| Virgin Olive oil | 199°C |
Which Cooking Oil is Best for Reuse?
As mentioned above, oils with a high smoke point are best for frying as they tend to stay fresh longer. Some common oils that are known to withstand high-temperature frying are Mustard oil, Safflower oil, Soybean oil, Groundnut oil, and Corn oil. So, it is advisable not to reuse frying oil that has been used to fry non-vegetarian food.
Is There a Way to Prolong Oil's Life?
Oil is expensive and one simply cannot come around to throwing it away after a single-use. Here are some important tips that can significantly prolong the life of your cooking oil.
It will help if the oil is not heated for longer than required as the longer it is heated, the more quickly it will decompose. Finish frying quickly and avoid letting the oil sit on low flame while you do other things.
Mixing of different types of oils or leftover portions of the same kind of oil should be avoided It is advisable to not store frying oil in iron or copper utensils as these metals hasten decomposition.
Straining any food particles before storing the oil away for future use is a great way to prolong the life of the oil.
Oils are sensitive to heat, light, and oxygen and should be stored in a cool, dry place.
How Will I Know When to Discard The Oil?
It is advisable not to use frying oil more than twice. You may use the following logic to convince yourself as well as family members.
The most common cooking oils cost somewhere between Rs.120 – 150. So, if I discard about 250 ml after two uses, the financial loss of approximately Rs. 30 is minimal as compared to the potential health risks.
Signs Which Indicate to Stop Reusing, Refrying Oil 
Here are a few signs that tell the oil needs to go. Read below...
Rancidity: Rancid oil simply means oil that has unpleasant flavors and odors and has lost its nutritive value. You may want to dispose of it off immediately. With experience, most people are able to make out when the oil has turned foul
If the oil smokes upon heating, it may be a good idea to replace it
If the oil has turned dark and thick, it's maybe time to throw it away
What Is The Best Way to Dispose of Used Oil?
According to a Brazilian NGO, a single liter of oil can contaminate about 1 million liters of water, so avoid draining it down the kitchen sink. Pouring it into a plastic bag and tossing it into the garbage bin might be a better option.

There you go! We hope this information will help fellow parents understand how some of our traditional cooking practices need to be given a rethink for the sake of our children's health. Please share your own experience and best practices in comments.
Image source - culminate.com
This content has been checked & validated by Doctors and Experts of the parentune Expert panel. Our panel consists of Neonatologist, Gynecologist, Peadiatrician, Nutritionist, Child Counselor, Education & Learning Expert, Physiotherapist, Learning disability Expert and Developmental Pead.
Kindly
Login
or
Register
to post a comment.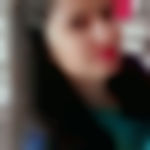 | Nov 25, 2019
Really good blog... needs to know all these facts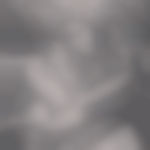 | Jul 22, 2017
Thats amazing information. We are aware of not using oil used for frying again, but implementing it in joint family is a problem at times. But surely this has triggered me to immediately work on it for eventually benefit of all. Thanks... its very interesting blog. | Sep 23, 2015
Very informative!! Thanks for sharing..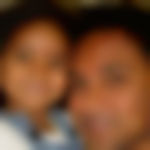 | Sep 02, 2015
Hi neetu,I'm glad that I'm doing the same thing what u mentioned like reusing of the oil in paranthas n all. now I can tell everyone that I was right. People don't listen n they reuse the same oil may be thrice also.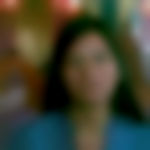 | Aug 15, 2015
Good idea avani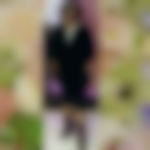 | Aug 15, 2015
Very informative blog! Once I read on internet, restaurant people bury in soil such oil in large quantities. Better than throwing away oil used after frying..... strain it n store it in plastic bottle..... light up a diya everyday with this oil. Diya outside the main door. Looks good with rangoli besides it!! I do it n feel good about not adding up to pollution in nature!!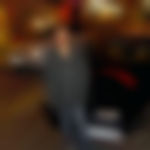 | Aug 14, 2015
Neetu pls tell me the time frame in which the oil should be used after frying.. should I give to my maid | Aug 14, 2015
Very well said Neetu and thanks for sharing such useful tips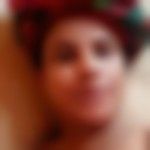 | Jul 22, 2015
Thanks Sheena for spreading awareness about reusing the same oil | Jul 21, 2015
Thanks for the valuable information and tips. Could you please also tell us - the smoking point of desi ghee - cooking temperature required for pakorhas, purees, etc. Is the cooking temperature less than the smoking point ? - does the oil go bad only when it reaches and/or crosses the smoking point, or does it go bad even when the temperature for frying is below smoking point ? | Jul 06, 2015
Very informative n useful to all of us | Jun 24, 2015
Very informative.... good article.. helpful to all mums.... thanks for letting us know how to use or discard leftover.. | Jun 23, 2015
Good article but can we use the oil in gravy dishes the next day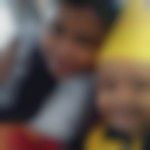 | Feb 27, 2015
Very innovative and useful blog thanks for sharing with us neetu | Feb 23, 2015
True this is a very knowledgeable eye opener... Some of my relatives has already been following this practice..... However there works the devil's mind most of our people have been using tge reused oils and they are healthy. That way in today's world we get most of the products in the adulterated form. | Feb 23, 2015
Very useful blog... thanks for sharing... | Mar 04, 2014
Yes Chanda, even I feel better reusing it for veggies than for frying. Thank you for reading and sharing your thoughts :) | Mar 04, 2014
really informative and a didn't know fact. and I guess its better to reuse frying oil in making vegetables etc. than reusing for fying. | Feb 13, 2014
Hi Arthy and Richa. As shared in the blog,I myself try to avoid reusing frying oil if it has been used twice. You will notice that it begins to give off smoke as soon as we put it on the flame. That in fact is harmful and I avoid using it. But I also find it difficult to throw away used oil all the time as it is so expensive. So what I mostly do is use the oil once for frying and then use it to make masala (onion+tomato) that we use for other preparations. As mentioned in comments above by fellow mothers, some use it for making paranthas. The idea is not to use the same oil again and again for frying as heating again and again makes it really harmful. I loved another idea shared by a mother - to use it for lighting oil lamps :) | Feb 11, 2014
Hi neetu very useful blog im using rice bran oil after frying I reuse it in vegetables or for podis in idlis is that too harmful please guide | Sep 26, 2013
Wat v do is use the oil in cooking.. is dat hazardous too?? | Sep 12, 2013
hiii neetu... thnx for sharing such useful article... i reuse it to make paranths or cooking veegies within d nxt two days of using it... | Aug 27, 2013
Thank you friends! | Aug 05, 2013
Thanks for the informative blog, Neetu! I specially liked the best way to Dispose of used oil section. | Aug 05, 2013
Avani... great suggestion!!! thanks :) | Jul 21, 2013
Thanks for the informative write up. I do not reuse oil that has been used for frying once. Would like to share my disposal method. I strain it and store it in a separate jar, to be used for lighting diyas at Diwali time. (We use earthen diyas to decorate the house). | Jul 19, 2013
To discard used up or stale oil put it in a plastic or glass containers which you need to throw anyways. Now a days in most of the places there are these NGOs who do collect these used oil for converting it into fuel. | Jul 19, 2013
Just like all the moms who have shared their views here, I try not to reuse the oil once used for frying... luckily now I get most of my kids favorite food like fries, chicken nuggets, fish fingers etc. to bake in the oven. And its tastes better more crispy and above all healthier. One tip to make it crispier.... put it on a baking paper. | Jun 27, 2013
Hi.. was re-reading this post to update myself and found that the boiling point if rice barn isn't mentioned.. I use rice barn oil.. as its a better option but have found that after I use it for frying, it smokes up on reheating and if i use it for tadka.. it foams... can u guide me on this..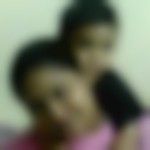 | Feb 06, 2013
thank u for info | Jan 30, 2013
Oh, nice to learn that your grand mum was aware and conscious about this issue even back then :) | Jan 30, 2013
Hi Neetu, I agree with Anupreeta's concern. I have a solution for it, though many may not approve of it. My Grandma was also very concious of not reusing frying oil and also of not wasting it by pouring down the drain. Instead she would strain it, bottle it up and use for applying on her legs or the soles of her feet at night or about 1 hour before her bath in the morning. That ways her feet were beautiful and soft too, and there was no oil wastage or pollution either. :) | Jan 29, 2013
hi Anupreeta! thank you for your insight. In fact the reason that we may not want to pour oil down the kitchen sink is to avoid clogging of drains and also to prevent the oil from mixing into sewage water. Discarding it separately will ensure both of these :) | Jan 29, 2013
The article is good. However i am not convinced with the suggested way of disposing used oil. In this age where we ae advised to keep dry waste and wet waste separate, how does pouring oil in plastic bag be a better otpion than thoring it down the kitchen sink ? At this point even i am not sure how to dispose it. but maybe an article on hoiw to dispose kithcen waste is called for :) | Jan 28, 2013
very informative Neetu, thank you | Jan 25, 2013
Very beautifully put up. Thanks a ton for sharing. Had heard about avoiding reuse of heated oil but was unaware of actual facts. | Jan 24, 2013
Thanks for info | Jan 24, 2013
Thanks for info | Jan 22, 2013
Thank you Neetu for such an informative blog | Jan 22, 2013
Thank you Neetu for such an informative blog | Jan 22, 2013
Thank you Neetu for such an informative blog | Jan 22, 2013
Thank you Neetu for such an informative blog | Jan 21, 2013
Hi Aparna! I prefer not using the used frying oil for food that my child is also going to have. At my place I try using it for paranthas or perhaps in a veggie dish that my child wont have :) We also need to remember that the same oil is harmful for the adults in the family as well, specially the elderly. If you will read through the comments by other friends above, you will find that most people refrain from using it for main dishes. hope this helps.. ! | Jan 19, 2013
Thank you so much for this very informative blog. I reuse the oil used for frying only for tadka, hoping its NOT very harmful. | Jan 17, 2013
Thanks for the piece of information. It is done so commonly yet not at all noticed. Will keep in mind whenever i reuse the oil. Thanks a lot. | Jan 11, 2013
Thanks for sharing such important information. Thanks again. | Jan 09, 2013
thanks Anne! | Jan 08, 2013
This is a very informative article Neetu. Thank you for it! | Jan 03, 2013
Hi Alpana, glad that you found the write up useful. This is what I do : Use the oil once for frying, strain and store as you said, and reuse it for making paranthas and cooking veggies. But I discard it if 1. It was used to fry non vegetarian food. (For this, I use a small quantity of oil since I know I am going to have to throw it away). 2. I don't reuse frying oil for preparing my child's food. 3. If the oil has waited too long to be used again (since I forgot all about it :)),I prefer discarding it. Hope this resolves your query. thanks. | Jan 03, 2013
Cool article. I had a question, what about if you use the oil for frying once and then, after straining, just use it for your daily cooking needs? | Dec 30, 2012
I got many new information after reading this details. thanks. now v won't use same oil even for 2nd frying. | Dec 23, 2012
very informative.. thanks for the article. | Dec 20, 2012
yes truely said. Thanks for sharing the very good tip which is useful to each one of us. | Dec 19, 2012
Hi Sheena, you are one step ahead, you are doing just the right thing by using a small quantity and not reusing the same oil for frying. From my learning, it seems ok to use this oil for preparing other food items.. I do it myself. Another thing that I do is to discard the oil if it has been sitting there too long waiting to be used again, it does pinch a bit, but cannot come around to using stale oil :) | Dec 19, 2012
I use oil only once for deep frying that too in very less quantity. and then keep it separate so that I can use it for normal cooking like preparing parathas, veggies etc... do you think this is ok or better to throw it away only? | Dec 18, 2012
Tnx Neetu...... infact this question was running thru my mind just few days back. This is quite an informative blog. Thanks again. | Dec 14, 2012
Thanks Ms. Sodhi! Validation by an expert only helps reinforce the urgency of the situation and the much needed change. Thanks Sharvari ! | Dec 14, 2012
very informative i like the suggestion and signs when the oli has t obe thorwn thanks for this article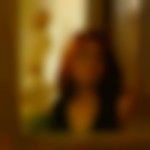 | Dec 13, 2012
A very relevant article and a wake up call to all those who mindlessly reuse oil oblivious to the dire consequences of doing so. | Dec 13, 2012
thanks Navneet and Anurima ! | Dec 13, 2012
This is a common practice in most households. We do not realize the harm something as simple as reusing cooking oil can do to our health. Very well written Neetu. It is indeed an eye opener :)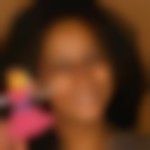 | Dec 13, 2012
very informative, indeed neetu; but what i liked the most is that it is doable.... there r plenty of ways you have suggested keeping in mind every aspect that cud cross the mind of a homemaker... very nice, waiting for more | Dec 13, 2012
Yes Aashna, researching the subject was itself an eye opener for me. A bit of frying happens in most households, specially the ones with children. Hope fellow parents will find this information useful. thanks! | Dec 13, 2012
Very informative Neetu. We so often reuse oil without thinking twice about it. It is time we thought a little more from the perspective of the impact it can have on one's health and not from the cost aspect.