Education and Learning
Is Your Toddler Ready for Playschool?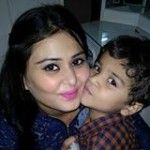 Created by Ridhi Doomra Updated on Feb 29, 2020 Do you want to put your toddler into a playschool? But do you know what the right age is? What factors should you consider before looking for a playschool? What makes a playschool an ideal playschool for your toddler? Our proparent Ridhi Doomra, in her current blog, shares some insight on how to gauge whether your toddler is ready for playschool or not?
As a first time mom, you are anxious to know by when you should send your toddler to playschool. You want to send her to playschool but at the same time you get disheartened by all the teary-eyed goodbyes, you see when other moms send their children to playschool. You want to avoid it and hence want to ensure that the transition from home to a playschool should be an easy one.
Ideas that would help to decide whether Toddler is ready for playschool 
But how do you ensure that? Well, here I have shared some must-know ideas that would help you to decide whether your toddler is ready for playschool or NOT.
Age is not just a number: Though there are playschools that accept toddlers as young as one and a half year olds as well, please remember the right age to send your toddler to playschool is anywhere between 2 and 3 years. However, that doesn't mean that as soon as your toddler turns 2, you start preparing him for a playschool. There are other factors and one of them is whether the toddler is able to express himself verbally. And that forms the crux of our second pointer.
Speech is gold here: You must have heard that speech is silver and silence is golden. But in this case speech is golden. If you feel that your toddler is still not able to voice his basic needs it is better to delay his admission to a playschool. Basic needs include – the urge to pee, or poop, drink water, or is hungry.
Where do I live? This is another thing you as a parent need to keep in mind. Before you decide to send your toddler to a playschool, do ensure that he knows his address by-heart. He should be well-versed with his flat number, society name, sector, and any other information vital for your postal address.
My parents' number: Last but definitely not the least. You need to make your toddler remember the phone numbers of both yours and the husbands including the landline if any. This would help him in an emergency. Make sure that he learns all the phone numbers by heart.
Once you feel that your toddler is ready with all the four points mentioned above you could happily start searching for a playschool for your toddler.
These are some of the points I feel, every parent should consider before putting their toddler into a playschool. Please do share your tips and ideas as well with us in the comments section below.
This content has been checked & validated by Doctors and Experts of the parentune Expert panel. Our panel consists of Neonatologist, Gynecologist, Peadiatrician, Nutritionist, Child Counselor, Education & Learning Expert, Physiotherapist, Learning disability Expert and Developmental Pead.
Kindly
Login
or
Register
to post a comment. | Dec 05, 2019
Not yet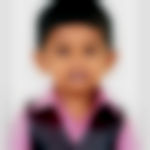 | Jan 16, 2018
thanks for ur info mam. my son is 2yrs old. and he doesn't know to speak only gestures. but I hav decided to send him to nursery school .by June 2018 he will be 2. 5yrs. he is with diapers. i don't think there's any problem with that. bcoz he's still in learning process.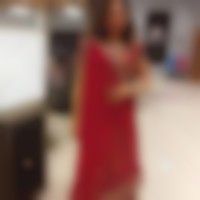 | Jun 27, 2017
my son 'll be 2. 5 when he starts play school . how 'll he remember the mobile no ?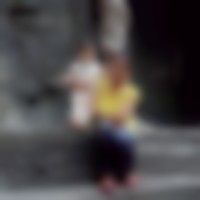 | May 31, 2017
hello my child is 1. 5 yr old .could u tell me when my child is supposed to speak .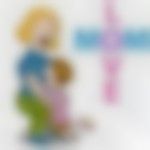 | Apr 20, 2017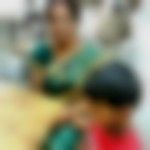 | Feb 15, 2017
hai my son when he was 1yr and 11 months i starts taking him to the play area ... slowly made hi familiar to the staff and when he strtd familiarizing i put him n the play school.... though he took sometime to adjust bt he starts communicating more... the play school s a place where kids get motivated to talk more... aachi deen of similar age mingle... dey will be silent spectators fr sometime and slowly get over... the difference they make at home is also positive they start responding to simple statements and commands... dis makes handling them at home simple to an extent. we can also notice that when we take them out in the evening they strt to mingle with si. ilr kids who they see outside... toilet control, communication, gross motor and fine motor skills develop very easily.... particularly fr children between 2 to 2. 6 yrs of age.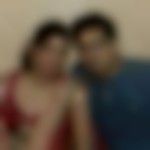 | Feb 02, 2017
that's great ...i like it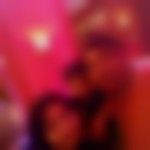 | Jan 31, 2017
Thank you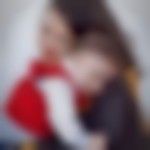 | Jan 31, 2017
Sòrry, really sorry.. My baby is few days left to 2 yrs.. But I am really really depressed.. Please don't no what to do. I was staying Kolkata, with my parents ..March 16, settled in Mumbai.. But my baby,is not speaking good , can't speak much.. I took him in playschool at his 20 months , thought he would mix up well ..But he doesn't not want to mix up with other children. Initialy ,he used to cry a lot.. Now adjusted.. Language is a big big issue for him.. At the same time ,I m depressed whether He is autistic .. Don't no.. But he doesn't not want anybody except me,now not even his father.. I take care him alone.. My husband tries a lot for him.. Please please help..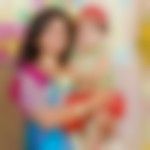 | Jan 31, 2017
hi... am parent of two children's 5 years boy 1year 3 months girl... I want to know healthy food for developing growth....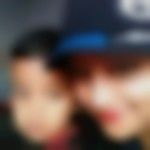 | Jan 17, 2017
@nitin ,yup i got that ..thnx dear | Jan 16, 2017
@anisha- i meant if your child is already able to then its a good time. normally 22- 26 months is when most children start wth preschool. | Jan 16, 2017
Thanks nice info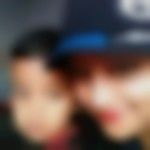 | Dec 23, 2016
thnx dear... ya even I was thinking this but was little confuse | Dec 23, 2016
@anisha - i would advice you to wait till your child is able to speak a little at least starts to ask for water, or any other help.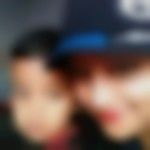 | Dec 20, 2016
my baby is 2 yrs 2 months old ,he is not able to speak properly but makes us understand by action n gestures... is this right to send him to playway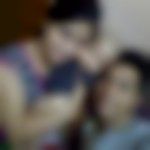 | Dec 19, 2016
mmkml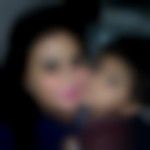 | Dec 19, 2016
Hi akanksha and sandhya, even if your child has not started speaking, and you think that you are unable to give him time, then you must send your child to nearby school, where he can learn to speak. ans also always get in touch with the teachers and attendants of the play school and take daily weekly feedback.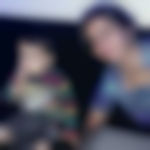 | Dec 18, 2016
Hi sandhya i m facing d same problem. 1 of playgroup is ready to get admission of my son u can also try it no worries bt try to send toddler near by playgroup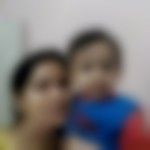 | Dec 17, 2016
Hi friend, I have 20months son. still he is not able to speak well. Is that OK,if I send him to playschool.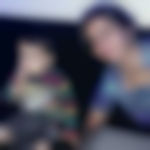 | Dec 15, 2016
Hello ridhiji;m working woman. my son 19 month express himself by gestures an expression but not verbally. we belongs to nuclear family. so is tht right to send him playgrup which is on 100 steps from my home plz suggest me | Dec 09, 2016
@Jyoti yes the toddlers may not be able to remember but you may pin up the address and the phone number on your toddler's pocket. | Dec 08, 2016
Age is not a criteria at all. As long as it is safe and trusted it is fine. Also these days schools are more like fun and entertaining with learning. Kids are not forced to learn anything. So if your child is enjoying go ahead!!!! | Dec 08, 2016
io0p000pllk77Knt | Dec 08, 2016
uu77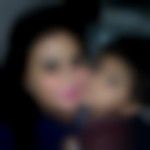 | Dec 08, 2016
Proximity factor is very important to keep in mind while sending your child to playschool. Play school near to your home or workplcce, should be preferred. so that you can pick and drop, and if you too busy for that even, at least in case of any emergency, you can reach or school authorities can get in touch with you in no time. Sop for me atleast a descent hygienic playschool near to my home or my working place is the first choice.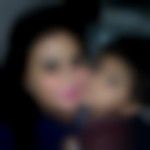 | Dec 08, 2016
I Understand that it is difficult for a 2 year child to remember the address and phone number, but you can put a slip in his pocket, in his bag of all the details required.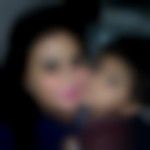 | Dec 08, 2016
Hi tried to feed my son with milk before going to school. but he does't feel like using washrooms in his school, and feel very uncomfortable, so i prefer to keep him light in the morning. I give him 5 dipped almonds, raisins, walnut. | Dec 07, 2016
bblbm | Dec 06, 2016
any food suggestions that can be given to kids in the morning before going to school | Dec 06, 2016
Hi.. For working moms it may be necessary to send baby to play school before 2 yrs.. it's better to have a trusted place to send kid.. any other precautions to be taken? | Dec 06, 2016
Sending toddler to a playschool has increasingly become a need based choice. In that scenario, pointers as mentioned in the article maynot be applicable because the toddler is too small to remember the address and phone numbers by heart. I would still look forward for the inputs from our wise parents and experiences to be shared with bunch of us in dilemma.
+ Start A Blog
Top Education and Learning Blogs
Top Education and Learning Talks
Top Education and Learning question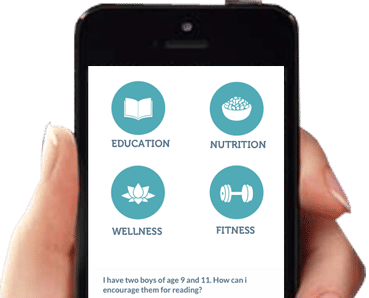 Download Parentune App
Please enter a valid number

{{trans('web/app_labels.text_Heading')}}
{{trans('web/app_labels.text_some_custom_error')}}
{{trans('web/app_labels.text_Heading')}}
{{trans('web/app_labels.text_some_custom_error')}}