Parenting
Corrective Measures to Encourage Child to take Own Decisions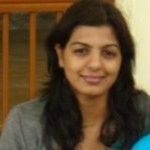 Created by Neetu Ralhan Updated on Feb 22, 2019 Curbing your child's independence and making timely amends – A mother's learning From "Let me do this for you" to "Why can't you do it yourself!" all of us try our best to be mindful parents, however, sometimes in trying to give the perfect upbringing, we tend to unconsciously inhibit the child's natural learning that make him an individual. .
Becoming a parent early in life and raising a single child can make one obsessive, sometimes. Thinking back, I recall myself fussing over every little detail, every action and reaction of my son, Arjun, particularly in his initial years. Though gradually one does learn to let go, I began to take it a little easy only once my son entered the double-digit years. Now that he is about to become a teen, I get frequent feelers that I need to back off and just let him be.
When a child is younger, everything they do or say is adorable, or cute as we call it. However, by the age of 7 or 8, one perhaps begins expecting the child to behave sensibly and become independent in thought and in action. It did happen with me.
As a stay-at-home mother in the first few years, I took pride in the special and unique bond I had formed with my child. As the years passed and I started working, I had less time and little energy to tend to every little detail of his day. His frequent 'approval seeking behavior' or 'awaiting my assistance in doing things' began to bother me, and sometimes even left me irritated. Interestingly, these were the very things that would make me feel important and needed earlier.
A Mother's Observations & Opinion & Interventions Towards Child's Decision Making
Soon, I began to notice his lack of decision-making or the habit (not the need) to seek my help for the smallest of tasks. Of course, he was only doing what he had been conditioned to do, but I could not help but complain about why he could not decide what to wear or which book to read.
Thanks to his father's intervention, better sense prevailed and soon I realized that it was time for me to do some introspection. I had to confess to myself that it was me who had set the tone for such behavior—from picking out his clothes every day, to guiding him on trivial matters—I had become in charge of his life, telling him what to do and even how to do it.
As they say, children are like clay and hence, can be molded in any which way. In my experience, remodeling is tough, both for the parent as well as the child. But it is not impossible. It needs time and patience but it works.
Thus, I began to incorporate subtle changes in our day-to-day life, to help my child become decisive, and more importantly, to make him feel that he could take good decisions.
Things That Worked to Encourage to take Own Decisions
#1. Giving Him Control:
"Decide what you want to do with your time. Chalk out a schedule, and do what you think is best." Letting go of control was hard, but I realized it was time that I came around to doing it, if I wanted my child to thrive as an independent individual. 
#2. Seeking His Opinion:
Arjun is now almost 13 and is gradually developing opinions of his own. We actively seek him out on family decisions. This way, we get to have a new perspective on things and he feels included and important. It's a win-win.
#3. Let Him Decide, Good or Bad:
Sometimes children learn only by consequences. As long as it is not a matter of safety, I let my child take a decision and learn through the consequences, which may or may not be always be in his favor. This helps me in getting a pertinent point across without much ado – that whatever choices we make, we must be ready to accept the outcome and learn from it. 
#4. Getting Back to Doing Things He love:
For me, this has been one of the easiest ways of giving my child his space. When I divert my attention to activities that give me joy, I have less time to fuss over him, and that in turn, gives him opportunities to make little choices that strengthen his decision-making ability.
Gradually, I have also learnt not to be too harsh on myself thinking of the things I could have done better as a parent. Being a young first-time mother, what I did was perhaps naturally instinctive, or perhaps my way of protecting and guiding my child. At that time, I didn't know any better, and at this point, l am trying to understand how to raise a teen. Just figuring out, like you are, one day at a time!
I am sure, that as a parent, you too have some insights and realizations to share. Do share your learning being a parent in the comment section below.
Kindly
Login
or
Register
to post a comment. | Sep 13, 2018
great guidance. thnks | Jul 31, 2017
facing the same situation,very helpful experience! thanks. | Jul 31, 2017
very nice | Jul 31, 2017
very nice blog.....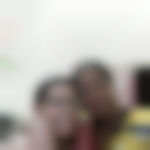 | Jul 31, 2017
Thanks for sharing it will help us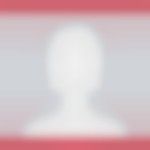 | Jul 31, 2017
awesome...... really helpful for today's generation kids.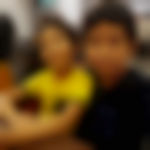 | Jul 31, 2017
absolutely agree wth u Neetu..... my elder boy ws like that... cldnt make decissions and i had to do everything for him. like u said i realised it was bcz of me he'ed bcm like that.... but now... he's much better ...coz i've stopped spoon feeding him... | May 25, 2017
Awesome Neetu.... My daughter too is 8. 5 years old... I too was expecting change overnight.... realized the mistake.... vacations were a hell... pls give tips for having patience.. need it very badly... | May 25, 2017
Beautiful and true | May 25, 2017
thanks for sharing...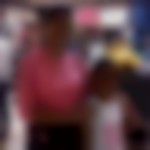 | May 25, 2017
Thanks for sharing really helful in upbringing | Apr 09, 2017
super information | Apr 09, 2017
Lovely blog.. Thanks for sharing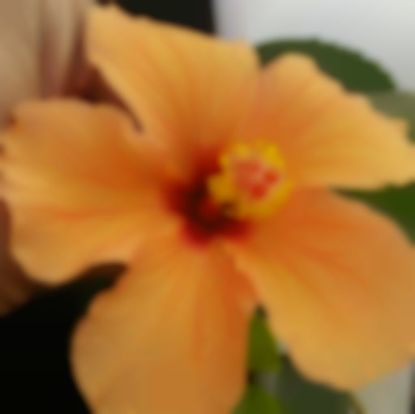 | Apr 09, 2017
Thanks for sharing the info.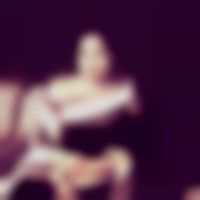 | Apr 09, 2017
really helpful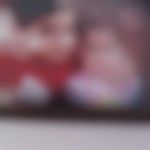 | Mar 14, 2017
Thanks for sharing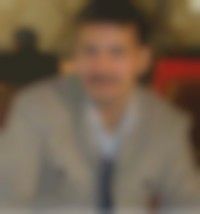 | Mar 14, 2017
awsme note.. i agree the thoughts. | Mar 14, 2017
thanks for sharing such a useful bl9g | Feb 27, 2017
thanks for sharing this | Oct 09, 2016
hi, my daughter is 3yrs 8 months. she is very moody and take too much time to mix with other childrens. please suggest me how can I open up my baby so that she will mix with other childrens and play with them. my daughter is very talktive that is good thing.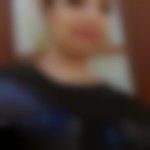 | May 10, 2016
hi neetu.. thanks for sharing such an important facts for all concerning mom's ..m also one of them as I go through with the similar stage. my eight yrs old son who is vry loving ,caring nd sensitive but on the other hand sometimes he is vry stubborn too and that time is really tuff to cop up with. but frm now onwards I seems it like an easy task.. ànd for that thanks in tons to u. | Sep 28, 2015
Savita, I wanted to add few more thoughts: From my experience I can definitely say that its children whoare really puppets in our hands, since we unknowinlgy get them used to certain things and then want to change them when we feel are inconvenienced. I wish you tons of patience and tons of regard for yourself. Us moms need these two in plenty :) As they say, respect cannot be demanded, it needs to be conmmanded. and being a good mother does not mean we need to give in to every whim and fancy. Best wishes :) | Sep 28, 2015
Hi Savita Ganesh. In your case it may have been the pampering the by grandparents and dad, in my case, it was mho first spoonfed her child for so many years and then started expecting him to be independant :) Whatever the reason might have been, I request you to focus on what we need to resolve and think less about who or what created it. I have indulged in blame games myself, and can say that it keeps us from solving the problem. Nine years old is still a child and I am sure change is possible. If we feel like a puppet in our children's hands its because we handed them the strings at one point. But its not an irreverible situation. Sharing a few thoughts that might help you: 1) To start with, you could stop showing him that oyu expect him to obey you. He will start obeying out of respect once he reaches that stage,right now we could focus on how to makehim treat his mother like another person who deserves respect and who has a will of her own. 2) When he askes you to do things that he can do himself, you could start with politely telling him that you cannot do that task because you are busy/tired, or you can firmly let him know that it is something he can do on his own. - Mix and match reactions so that the child can deal with the change. In my case I expected things to change overnight and it obviously did not work. 3) This was about small tasks around the house. I am assuming that like me, you have probably made him habitual of getting help with all his homework etc.. trust me, its been almost three years since I have been trying to change that, and we are almost there - it will take time - but you do have time - he is only 9 :) | Sep 27, 2015
Thanks for sharing... I was worried since my 9 year old son refuses to listen and we don't bonding that well too. Please give some more tips since my child refuses to obey me and expects me to spoonfeed in all his work as and when he tells... I have become a puppet in his hands. This situation arose due to a lot of pampering by my hubby and in laws | Sep 07, 2015
Thanks for sharing neetu! | Sep 07, 2015
My 8 years son is making me realize this slowly.... He expects us to count his vote in family decisions... and one time he has actually pointed out that how we ignored him and how he was correct! Now I make sure I take his opinion on every small things... he feels special. But there are few things like shampoo/cloths, he will wait for me to say... May be little more time is needed for him | Jul 17, 2015
Hi Gauri. You are so right. The same thing happens with us when I leave Arjun alone to manage things on his own. I have done so much hovering myself and now trying to take a few steps back when it got too much for me to handle. May I suggest you let your son become more independent. And then you will get to enjoy the beautiful facets of his real personality. | Jul 17, 2015
Thank you friends. I am really glad to see fathers taking the time to read and share their thoughts. We mothers generally tend to feel its us who are doing everything for the child but fathers are as much concerned, thought not as vocal maybe :) | Jul 17, 2015
Hi Neetu, it was a very interesting and meaningful article. I m a mother of a 9 and a 7 year old. My son exhibits two completely different behaviours. When I m around he would dismiss all his responsibilities but in the other hand when left alone he a completely changed guy. He not only does his work but also assist my daughter in completing her work. Sometimes I wonder is my hovering around the kids, is a problem?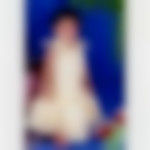 | Jul 16, 2015
Good one to know. Good explanation. | Jul 16, 2015
Hi, post reading the above blog, i get bit nostalgic as we had also passed through the childhood and received good parenting, however keeping mind the todays very busy and complex lifestyles in place, the information and the opinions shared are the one many of us keep hunting. Really its very useful blog !!! Thanks a ton !! | Jul 16, 2015
Very useful and interesting blog.... Der r many things we are unaware of.... & by reading these blogs and sharing our experiences.... It becomes easier for us to handle the situations at the right time.... We become prepared for it.... thanks for sharing it!!! | Jul 01, 2015
Hi Manish. Thank you for the feedback. Please do forward this to your wife: Arjun is now almost 14 but it has taken a number of excruciating years to reverse the dependability I built. Its a slow and painstaking process and the one who has suffered the most has been my child as I have on numerous occasions lost my temper or grown irritated with his behaviour. The pattern was set by me but it took me so long to realize that. Now in order to make him independent in the various spheres of life I have several times resorted to completely leaving him on his own, and also ended up being nasty at times just to have him learn to do things without me. In spite of this entire journey, this vacation's holiday hw was another challenge. So do try to inculcate independence as early as you can. And i can vouch for it that there will come a time when out of frustration his mother will end up sending him with incomplete hw. I suggest dont wait for that to happen. Best wishes. | Jul 01, 2015
Very nice blog Neetu! My nine yr old son is going through "approval seeking behavior" these days and totally depended on mom's approval from assignmemts to daily chores like 'should i shampoo my hair".. or what to wear etc. Told my wife many times to let him handle his assignments.... instead of spoonfeeding,let it go to school without completing assignment to learn better lesson | Nov 10, 2014
Hey Ramani, thank you for taking the time to read and share your thoughts. | Nov 10, 2014
Very insightful! It is true that we will not be spoiling the child by giving the freedom to decide things. This will help them in becoming responsible. | Jul 16, 2014
Thank you Sakshi. We all learn from each other, don't we :) | Jul 05, 2014
Though my son is a toddler at dis tym,, but ur blog is gonna b really helpful for me in future. Thanks a lot ... | Mar 14, 2014
thank you Nishita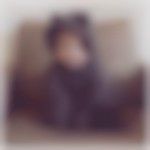 | Mar 14, 2014
Very helpful blog ! | Mar 05, 2014
Thank you Anurima, its mostly trial and error with raising kids, we keep learning and i feel when the second child comes around, we deal with things differently, I didnt get that opportunity :). Nonetheless, its been a wondefrul ride so far. Thank you again for the love. | Mar 04, 2014
Neetu, I look forward to your blogs and prepare myself accordingly to deal with the issues mentioned in your blogs. It is always good to be prepared. Thanks Neetu for the wonderful blog :) | Mar 01, 2014
thank you friends for sharing your thoughts. | Mar 01, 2014
Awesome blog! I completely agree by forcing our decisions on our children they might follow because they are expected to but might not agree or like what they are doing. When children grow up it is better to allow them to have a say at least in matters pertaining to them. This will give them the sense of autonomy, responsibility as well as they will have more respect for us for giving them freedom of expression which is their right too. | Feb 27, 2014
Perhaps, this is what is called mothering instinct. I think it comes naturally to all moms, but we really have to learn to let go, for the betterment of the child. And it gives us freedom too.
+ Start A Blog
Top Parenting Blogs
Top Parenting Talks
Top Parenting question

{{trans('web/app_labels.text_Heading')}}
{{trans('web/app_labels.text_some_custom_error')}}
{{trans('web/app_labels.text_Heading')}}
{{trans('web/app_labels.text_some_custom_error')}}