Parenting
Life as we Live it!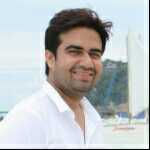 Created by Dr Deepak Solanki Updated on Feb 29, 2016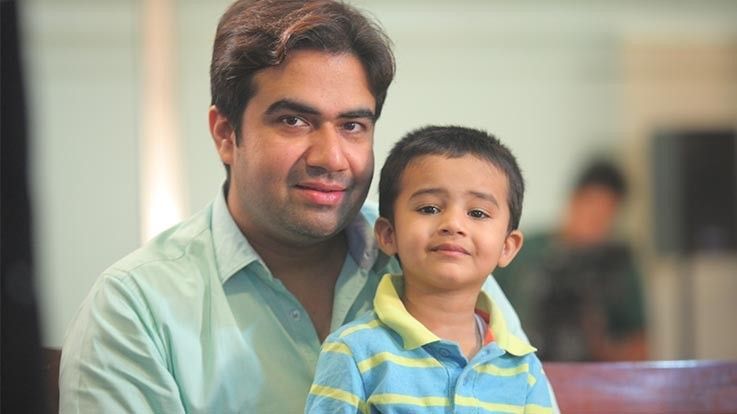 Guess many of you would have heard the story about the American nurse who used to care for terminally ill cancer patients and posted a blog about the wish of dying patients when they were on their deathbed. Almost everyone had a similar wish. A wish that they had spent more time with their family, spent more birthdays/festivals together, thought a bit more about their child's sports day/awards function rather than running around their boss and trying to beat the time in endless meetings. They looked back and saw only one thing- repentance for being the good horse at work but being a parent who never got to see their children grow up and cheer their small achievements, as time went through.
They had all the money they wanted but were poorer in reality. All their achievements were in papers which were worthless or soon going to be so, as death was near. This prompted me to write this blog on Life as we Live it.

No doubt, money is a quite necessary requirement for fulfillment of daily needs and aspirations but so are the priceless moments that pass by everyday without us noticing them. The happiness of picking up your child from school, the joy of playing games with them and watching time fly by, dining together, going to social outings together, assisting them like best buddies in their homework, believing in them when they need you, giving them surprises whenever your child gets good marks in class or wins any competition - all of these would give us true happiness. But how many of us really seek such happiness? Sad to say, hardly any.

Remember the meetings, the presentations, the deadlines, the jams ,the workload-would forever stay .But the moments which always count in the end are moments spent with your family / children. Your boss might change every few months/years but your family won't.  Children grow up so fast that unless one notices, life would pass in blink of an eye.
Here are somethings I would like to suggest that will help enrich lives:
Live life everyday like the last day of your life.
Keep a good balance between professional and personal life.
Spend time with your children--for an impromptu picnic on weekends.
Inculcate good manners in them.
Dont ever shout or swear abuses in front of your children no matter how frustrated you are.
Love them endlessly so that your children learn to value family and relationships above all else.
Kindly
Login
or
Register
to post a comment.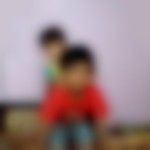 | Apr 30, 2017 | Mar 13, 2016
Very well said, we as a parents must understand and give justice which place we are standing. This remembers me a proverb which I got from my Father - " Money is part and necessary to sustain our livelihood but Money is not everything ". | Mar 11, 2016
Hi Dr. My baby does not have sound sleep She wakes within. Half hour to 45 minutes. | Mar 08, 2016
Hi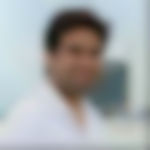 | Mar 03, 2016
Hi krithika, work in any job leads to undue stress and it's something one has to learn to deal with. Projecting this stress onto kids is not the solution. Kids mirror the behaviour that they see around them and this is how their personality takes a shape. Leave your office stress at office and come home to spend quality time with your kids. You could try yoga or deep breathing exercises too. | Mar 02, 2016
We both work bcoz of our financial crisis I had frustrated soon can't control my anger my daughter also behaves so bad day I can't control plz help me | Feb 29, 2016
Yes,Dr. Deepak thts so true and we miss out on imp thgs running after money.. very well said in a simple way!!!!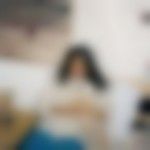 | Feb 29, 2016
@Shikha what a beautiful feedback. @DrDeepak simple writing profound thinking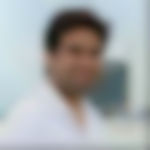 | Feb 29, 2016
Thanks shikha ,I'm glad you liked the essence of the blog. | Feb 29, 2016
The most important lessons of life we usually end up learning hard way! Thank you Dr. Deepak for such an important blog. I really wish we all learn these lessons from others mistakes rather than from our own in hard ways. Its the love of our Lil ones and loved ones that should give us strength and zeal to keep working harder and not vice versa. Thanks again Dr. Deepak!
+ Start A Blog
Top Parenting Blogs
Top Parenting Talks
Top Parenting question

{{trans('web/app_labels.text_Heading')}}
{{trans('web/app_labels.text_some_custom_error')}}
{{trans('web/app_labels.text_Heading')}}
{{trans('web/app_labels.text_some_custom_error')}}