Child Psychology and Behaviour
Light Weekend Reads: Your baby is watching you!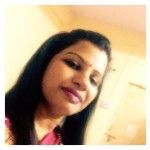 Created by Noopur Bapat Updated on Nov 17, 2021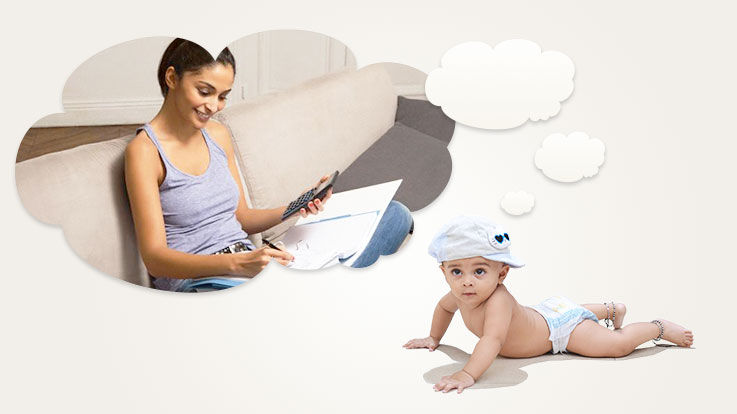 It's a weekend and you are in the mood for something different – something different to do; something different to read – so sit back, relax and read the latest offering from Parentune – the perfect weekend read, that is! Light-hearted, warm and touching, this one is perfect to go with your morning cuppa. Our proparent Noopur Bapat, a new mother, looks at her sleep-deprived night and her own self through the eyes of her baby… 
11.00 pm: I see mama performing all the pre-sleeping rituals, locking doors, putting my toys back to place, filling my water sipper, filling the water bottles, making my bed and during all this I enjoy the company of my dad (my favourite time of the day); I scratch him, I claw him – I simply love troubling him! And that triggers a chat between my parents…
'Haven't you trimmed her nails lately?' 
'Oh, I forgot!' 
'They are really sharp and she can hurt herself, besides hurting me!' 
'I'll do it tomorrow'
Mama keeps forgetting things these days, for instance… calling the electrician, ordering vegetables, getting clothes ironed, and today trimming my nails! There is always something in her 'Oh, I forgot!' list, which appears on top of the 'I'll do it tomorrow' list. She picks me and I am carried to the bedroom. She gives me some medicine, sweet round bits, puts me to bed and switches off the lights (she's one hopeful mother!), but I have other plans! 
12.30 am: (I will start my next day from this hour, sunrise and sunset do not make any difference to me, grin!) Mama is pleading me to go to sleep, but as I said the day has just begun for me and I've decided its playtime! 
1.15 am: I am a bit sleepy now, so I start being cranky. Mama, who is trying to keep her eyes open with tremendous effort, takes me in her lap and starts singing my favourite lullaby – I love this routine! Suddenly a loud noise is heard and I open my eyes wide, I see mama is also disturbed, she utters to my dad (who is fast asleep by now) 'I don't know when he will start keeping the phone on silent mode before sleeping' and secretly prays for the phone not to ring anymore. I am feeling sleepy now.
Good Night, it is! 
3.00 am: I open my eyes and move my head to the left, I see mama sleeping. Her hair is all messed up and ever inviting to be pulled. I am unable to contain myself and I get up, I slowly crawl up to her and take up the black locks in my hands and pull them with all my might. Oh! She didn't wake up, has she become immune to this! I will use another hand to scratch her face, she forgot to trim my nails remember, so let me make full use of it! Bingo! She's awake, but not actually sitting up, I need to use another weapon, ok so the bramhastra, bhaaaaaa bhaaaaa bhaaaaa! She's sitting and wide awake now – crying my lungs out always works! It's playtime again! 
4.00 am: I guess I have played enough, now I need some rest, so I cry out again and immediately I am taken into mama's lap and again the same lullaby and then patted down to sleep. My mama has some energy, well… not more than me!
5.30 am: What's this loud noise, I merely slept, that's not fair! I see mama getting out of bed, but I ignore and doze off. 
6.00 am: I hear few noises; dad is also awake and getting ready, oh I remember he has to leave for work early today. How can I miss on saying bye bye, so I drop the idea of sleeping anymore and sit up immediately. Dad takes me in his arms for the morning hugs and kisses! 
7.00 am: After waving dad goodbye, mama and me retire back to our room. I am fed, changed and again the lights are put off (I told you she's a hopeful mother!). But this time she is going to get lucky as I am also feeling sleepy. 
9.00 am: It's the doorbell! My beauty sleep disturbed again! This time I decide to protest! I hail out loudly and mama awakens (this always-always works!). She starts to pacify me, doorbell repeats (I think she didn't hear it for the first time). I cry out even louder, poor soul, she is stuck up totally! 
Finally, she takes me in her arms and moves towards the door, and so begins another day of my life with mama! 
Good Morning, it is!
Did you enjoy reading this blog? If so, do send us a message, so we can bring you more stories like these. And yes, if you have a story to share, you can blog for us too and we will publish it every Saturday. 
The only condition – it should come from your heart and be inspired by your parenting experience.
This content has been checked & validated by Doctors and Experts of the parentune Expert panel. Our panel consists of Neonatologist, Gynecologist, Peadiatrician, Nutritionist, Child Counselor, Education & Learning Expert, Physiotherapist, Learning disability Expert and Developmental Pead.
Kindly
Login
or
Register
to post a comment.