Parenting
Little ways to make your child happy!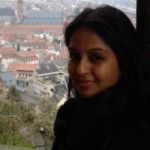 Created by Anurima Updated on May 13, 2014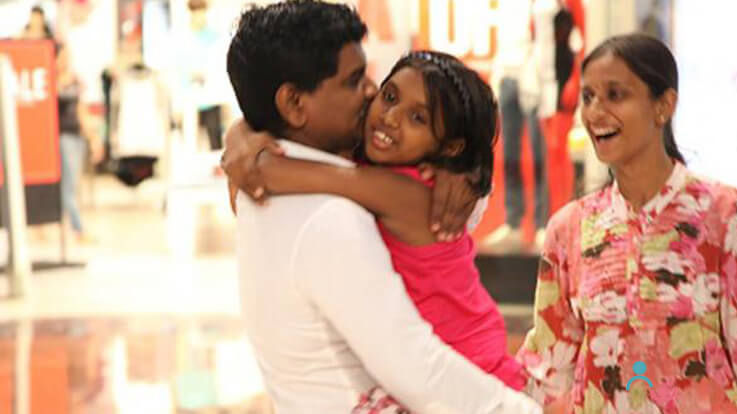 "Happiness is not something readymade. It comes from your own actions."
--- Dalai Lama XIV
When I became a mother, little did I know how stressful and exhausting parenting would be! Living away from family, in a different country with very little support in raising the children and with the daily chores has gradually turned us into grumpy grownups! Now with my second child entering toddlerhood is making me realize as to how challenging parenting can get. It is a challenge faced by all parents irrespective of whether they stay at home or work full time. The guilt of not being able to do enough for your child, to always wonder if your child is happy, constantly strive to do more than you can without really understanding if what you are doing is the right thing for the family are thoughts perhaps each parent goes through. The stress of having to juggle all aspects of the everyday life can easily affect our children in little ways at times.
As the saying goes Better Late than Never- there are ways to make a difference in day to day situations; to avoid the stress from affecting our children; ways to get out of the unhappy frame of mind.
What are the situations which lead to parent's stress being passed on to a child?
1. Work related stress
2. Worrying, Frustration, Anger
3. Sickness
4. Children's actions or behaviours
5. Fatigue
The list can go on. The situation greatly varies from household to household and on individual basis. Children can read our face and our body language and instantly they understand if we are upset. My 4 year old tells me that she knows when I am not happy as that is the time I do not want to spend time with her; that in those times I either ask her to find something to play with or watch cartoons. It was not easy for me to realize that how easily a child can read our moods even when we think we are hiding it from them!
According to a research done in the USA, children showed signs of being sad, frustrated, worried and reported stress related headaches and stomach aches just by seeing their parents stressed or angry.
Snap out of it and get happy!
Happiness is like a bug which spreads easily and it is a bug we would like our children to catch!
Here are a few simple ways to make your child happy:
1. Spend time together: Head for the outdoors, to the play ground; or let them explore the nature. For children anything is a plaything be it pebbles, twigs, mud and just about anything; let them water the plants while you watch or participate in a game with them, play hide and seek. Spending time with your child will help you bond together, will let them have wonderful memories and will certainly make them happy!
2. Talk, Share, Express and Listen: Communication is the key to any happy relationship. Talk to your child, tell her stories, encourage him to share stories, talk about their emotions and make sure you listen. Become your child's friend.
3. Let them make their choices: Let them pick their clothes for an outing, choose what they would like to have for dinner, watch a movie of their choice or go to a place where they would like to! Give them the opportunity to make some decisions and watch the priceless smiles on their faces.
4. Become a child: Children love it when parents behave like one of them. My kids are really happy when I jump, play and roll with them on the bed; when I tickle them and let them tickle me; when I play with them and make a mess; when I make faces or laugh out loud at their jokes. So go on, become a child once in a while.
5. Go easy on the rules: Rules are good; they give us a feeling of being in control. Children know that they need to follow the rules even though they may not like it. So once in a while, let them play with water (they can be changed and dried later); let them cook (I give my kids a handful of uncooked lentils, some uncooked vegetables and a little water in a pan. They pretend to cook all the while making a mess). A little bit of untidiness and mess is worthwhile if your children are having fun.
6. Praise, Encourage and Appreciate: Children love to go out of their way to do things which grownups do. Hand them a piece of cloth to wipe a dirty area; let them set the dinner table and clear up after mealtime; let them fold and store their own clothes or involve them in any other small chore. Encourage and praise them when they are doing the chore and once done appreciate the good work and thank them for their help. This helps in boosting their confidence and inculcates a sense of responsibility and good values.
7. Unconditional Love: Children like to experiment with things, some of which may not be appropriate. For instance, all children love to jump on the bed or the sofa in spite of us telling them not to. Helping them understand the reasons for not doing something calmly instead of shouting or punishing them, will help them to be more open to listening to you. Children need to feel that they have complete love and support from their parents. This will encourage them to take healthy risks, understand that people make mistakes and mistakes can be corrected. Making mistakes and learning from them is perhaps vital for their growth and development.
Handy tips for parents in times of stress or anxiety:
1. As a parent, we need to realize that it is ok to experience negative emotions.
2. Make sure your child is in a safe place and then leave the room for a few minutes to cool down.
3. Inhaling and exhaling slowly while counting from 1 to 10 greatly helps in reducing any anxiety and putting things in perspective. :)
4. Relax- play music, take a shower, make a refreshing drink or anything which helps you relax.
5. Speak to another adult and express what you are feeling.
6. Sometimes you will need to just snap out of the negative frame of mind for the sake of your child.
7. Be aware of your body language- have a relaxed one instead of a tensed and an angry demenour.
8. Realize that it is important to control frustration and anger to have a happy family and most importantly to make your child happy- something which goes on to reflect on their personalities.
Here is a little compilation from my experience. Please feel free to share your thoughts, experiences and reflections in the comments area below.
"Count your age by friends, not years. Count your life by smiles not tears."
--- John Lennon
Kindly
Login
or
Register
to post a comment.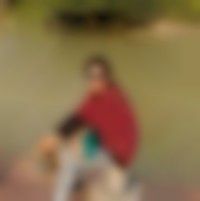 | Feb 07, 2019
so good... so good.. | Jul 06, 2017
Yes. parenting ain't easy. im still learning. this is quite helpful. but as we humans are we sometimes tend to overreact. need to understand and control situations in a better way always | Jul 06, 2017
Yes. parenting ain't easy. im still learning. this is quite helpful. but as we humans are we sometimes tend to overreact. need to understand and control situations in a better way always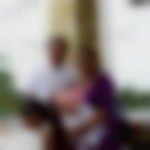 | Dec 27, 2015
Good one... our kids are our mirror... with a 6 yr old and a 6 month old... i see it clearly... This article is a reminder to keep a check on our behaviour... must read for parents... | Sep 05, 2015
Very helpfull blog | Sep 04, 2015
Thanks anurima!! | Sep 04, 2015
Good one. Looking forward for more such articles | Sep 04, 2015
Lovely article. I am a new mom n all your these experiences is surely going to help me become a better mother.. Thank u anurima | Sep 04, 2015
Dear Madhura, one good way to handle tantrums is to ignore it completely. You may go about your business when your child has a meltdown at home. If at a public place, take him to a quiet corner and give him time to let it out. Try not to talk, shout or even reason with him. You may sit calmly looking away or looking at a brochure/book anything you may have handy. Once your child realizes he/she is not getting the attention, he/she will stop. Try not to give him or console him. This will make things more difficult in the future. | Sep 04, 2015
Thank you all for the wonderful comments. I hope they will really help all parents in many situations. | Sep 03, 2015
I really appreciate Ur blog I definitely try to implement | Sep 03, 2015
Very helpful blog.... but hw to handle the tantrums which is really not possible to handle. without shouting | Sep 03, 2015
Very helpful ...I'm thinking to save this blog :-)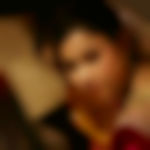 | Sep 03, 2015
Really good tips | Sep 03, 2015
Hi Ujala. I completely understand what you are saying. Any little stress we have, comes out on our children, on especially the older one. We are humans after all :) I also do the same and later regret having shouted for things which are not their fault. I would suggest you try the handy tips as mentioned in the last part of the blog. Those are tried and tested ways to help us parents deal with the stress without having to take them out on our children. Good luck Ujala :)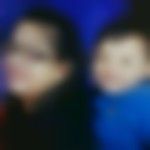 | Sep 02, 2015
Very useful. I am going to follow it as well. Thanks for sharing such a valuable info which help us to make our kids happy | Sep 02, 2015
Dear anurima,lovely article.. I have two kids,my daughter is 4 and a half years old and son is 1and a half. whenever I have an argument with my husband or anything. i take it out on my daughter. thou,she is very caring herself m emotional too. i even scream my lungs out when I tell her not to do something and she does. i have realised that now she hides things from us thinking we wouls get angry. please advise how can I change myself as I know it's gonna leave bad impact on her. she was a very happy child before. Hope whoever reads this,can help me in their own way! Thanks alot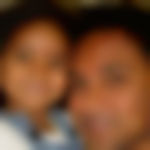 | Aug 27, 2015
I'm happy that I'm doing almost all the things with my daughter which u have mentioned.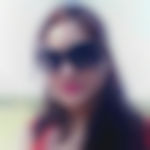 | Aug 07, 2015
This is really helpful as all these things happen with me these days I am running with all these situations... Where I misbehaved with my baby..... And when I realized I cried and felt very bad and also thought is it me only who do so but now I know there are many parents who also suffered same situation......... This article helped me lot to understand and will keep in mind. Thanx | Jul 30, 2015
An amazing article that could help parents under stress to know how to free themselves of stress and build the right relationship and bond with their children. Cheers | Jul 02, 2015
Gud one anu | Jul 01, 2015
Very helpful... | Jun 20, 2015
Stress from work is taking a toll on me and is literally affecting my relationship with my kids. Having read your article, I'll try to follow atleast a few of your suggestions. Thank You Arunima, for your wonderful post. | Jun 09, 2015
Arunima a very neat and precise writing. I guess what children need most from us is patience. I personally am very bad at this. But as they say, I am learning from my three and a half years old everyday and hope to be successful soon :). Keep writing | Jun 08, 2015
Helpful & useful information Thanks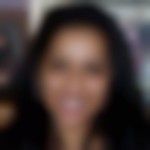 | May 14, 2015
Very well written Anurima. Thumbs up... Looking forward to see more blogs. | May 13, 2015
Excellent.. | May 13, 2015
Very nice | May 07, 2015
Very nice article i am going to go thru it everday so it keeps reminding me "keep ur work aside and make ur child happy"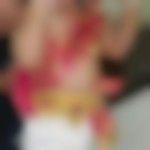 | Apr 07, 2015
Very helpful... Very useful for me.. Thanks | Feb 27, 2015
Thanks a lot.... simply superb..... | Feb 26, 2015
Hi Aniruma A good article indeed. Well just wanted to know with all these tips if things are still not in control then how to handle the situation. Trying to explain simply do not work.... leads to anger n frustration. Please suggest /comment. Thanks in advance.... Anitha | Feb 13, 2015
Nice..... | Feb 06, 2015
Thanks Anurima. I too make the same mistakes and yes they can understand. One thing I would like to know. My daughter and myself play games. She likes Business and chess. But chess she does not know how to play. I want to know whether I should defeat her or not. She gets upset when I take any of her pawns... We haven't completed a game yet... | Dec 16, 2014
Very nice article.. what you say makes so much sense!! | Oct 08, 2014
anurima... this was super !!! thanks for writing such a article | Oct 08, 2014
Good one. I too aspire to become my daughter's first and best friend. Trying my best.... Useful tips. Thanks Anu. :)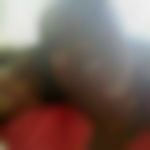 | Oct 07, 2014
Good Article.... Im short tempered and show my anger to my family when my child was around. I should try to contol my emotions in front of my daughter ....Thanks for sharing your experience. | Jul 11, 2014
A very nice article.... i m a short tempered mom & often lose my patience..... i always want to b my son's best friend .... but unable to do so due to my temper..... all the points u hv mentioned are absolutely correct... hope i will too try to change.... it was a great feeling after reading ur article.... thnx again... | Jul 11, 2014
Thanks Arunima, Indeed an amazing piece of writeup which I am surely going to benefit from being a little short tempered and keep loosing my cool every now & then. This article is surely going to help me. | Jun 07, 2014
Thank u... this article is also very helpful. . | Jun 06, 2014
very nice article , really helpful for me thanks dear. | Jun 03, 2014
Great article... would surely try these tips | May 01, 2014
Gr8 article.. would definitely b a great help in vacations.. | Jan 31, 2014
Thank you dear fellow parents. Its great to see that the articles are helping parents in little ways possible :) | Jan 30, 2014
awesum blog arunima thanks a ton | Jan 29, 2014
Very nice article. expecting more similar worth articles from you | Jan 09, 2014
Nice article... worth reading | Jan 07, 2014
feeling good after reading article.. quite useful:) | Dec 15, 2013
Very good n useful blog.... | Dec 14, 2013
Gud one! | Dec 13, 2013
Hi Thanks so much for this. This blog is very good and helpful I face the same problem very often with my kids. | Dec 12, 2013
Thank you Mommys. I am glad that this many of you are finding this article useful :) | Dec 03, 2013
A very very helpful article... seems all v knw but sometimes fail to implement because of our hectic daily life... thnx Anu for a wonderful read.. | Nov 22, 2013
A very good mind opener for all of us by reading such kind of articles really it is relaxing | Nov 22, 2013
A very good mind opener for all of us by reading such kind of articles really it is relaxing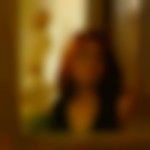 | Nov 13, 2013
Great read Anurima! | Oct 28, 2013
Nice article, will definitely try these tips in our daily routine, to become my daughter's good friend. Thanks Anurima !! | Oct 25, 2013
Indeed a very nice and helpful article. Would try and put some of these into action over the weekend to come. Thanks a lot | Oct 23, 2013
Jayashree, you made a valid point indeed! It is very important that parents try to be friends with their child first. This opens up a whole world of interaction and happiness :) | Oct 23, 2013
Dear Nivedita, I am so happy that you found the blog useful. I really hope it helps in any little way possible. | Oct 22, 2013
Dear Anu, we can also play batminton or any other like with the children one thing is we must work harder than them to win us in such games. They would understand two things from this. First one is they will realize a Quote "try try try... until you succeed. " Then second is they will feel you as their first friend. - Jayashree.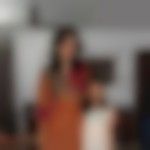 | Oct 18, 2013
Dear Anurima, One of the best articles I have ever read... Live will be richer indeed, if we follow even 10% of it! thanks for sharing! | Oct 11, 2013
really a very nice article to read and relax ,many things we know but dont put them to application when it has to be applied... | Sep 30, 2013
@ Dhara, I completely agree with you. Sometimes we know what to do but we dont mostly because we prioritize things differently. | Sep 30, 2013
I am so glad that you all liked the article. Please share your suggestions too.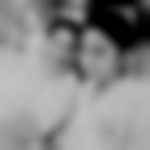 | Sep 30, 2013
nice | Sep 27, 2013
Great article,many things we know but actually don't put it in application. | Sep 27, 2013
excellent | Sep 26, 2013
GREAT ARTICLE... THANKS ANURIMA.. :) LOVED IT. | Sep 26, 2013
Dear Anurima! A very relaxing article to read. While reading it helped me unwind. Thnx so much.

{{trans('web/app_labels.text_Heading')}}
{{trans('web/app_labels.text_some_custom_error')}}
{{trans('web/app_labels.text_Heading')}}
{{trans('web/app_labels.text_some_custom_error')}}