Health
Latest Live Updates - Coronavirus or COVID-19 Suspects Cases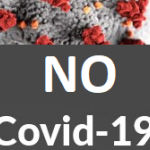 Created by Protecting Child From Corona Updated on Mar 26, 2020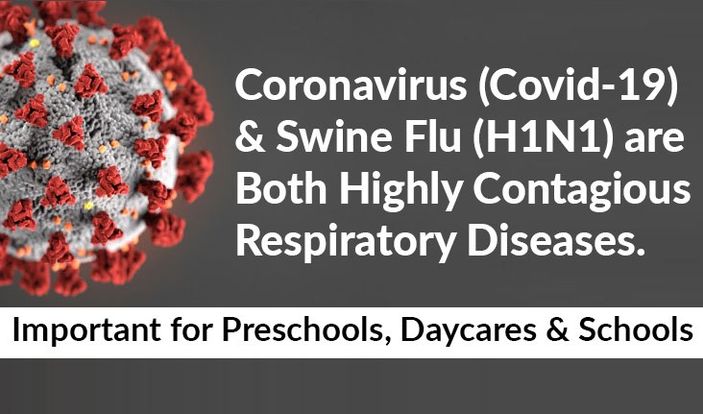 [March 26, 2020, 12:00PM IST]
Statewise Coronavirus (Covid-19) helpline numbers:
Central Helpline Number for corona-virus: - +91-11-23978046
S.No

State/UT

Helpline

1

Andhra Pradesh

0866-2410978

2

Arunachal Pradesh

9436055743

3

Assam

6913347770

4

Bihar

104

5

Chhattisgarh

104

6

Goa

104

7

Gujarat

104

8

Haryana

8558893911

9

Himachal Pradesh

104

10

Jharkhand

104

11

Karnataka

104

12

Kerala

0471-2552056

13

Madhya Pradesh

0755-2527177

14

Maharashtra

020-26127394

15

Manipur

3852411668

16

Meghalaya

108

17

Mizoram

102

18

Nagaland

7005539653

19

Odisha

9439994859

20

Punjab

104

21

Rajasthan

0141-2225624

22

Sikkim

104

23

Tamil Nadu

044-29510500

24

Telangana

104

25

Tripura

0381-2315879

26

Uttarakhand

104

27

Uttar Pradesh

18001805145

28

West Bengal

3323412600

Union Territories

1

Andaman & Nicobar Islands

03192-232102

2

Chandigarh

9779558282

3

Dadra & Nagar Haveli & Daman Diu

104

4

Delhi

011-22307145

5

Jammu & Kashmir

0191-2520982, 0194-2440283

6

Ladakh

1982256462

7

Lakshadweep

104

8

Puducherry

104
[March 25, 2020, 12:00PM IST]
The country faces an unprecedented 21 day lockdown due to Coronavirus. During the lockdown all essential services will remain open. [Check here: What is Lockdown & How can you deal with essential needs?]
[March 23, 2020, 12:00PM IST]
22 States have gone into total lock-down with only essential services running in India. Railways and domestic flights have also stopped their operations to stop Coronavirus from spreading.
Governments across states are urging people to stay indoors and avoid gathering in large numbers to keep the spread in check.
Parents are advised to follow only authentic information and trust only reliable sources. You can visit our updated Coronavirus Article for latest updates, and download this simple guide to explain to your child about the infection.
Download here: Easy to Understand Coronavirus Guide for the Child
Simultaneously we have also compiled a list of activities you can engage your child with, to keep them active and maintain their social and intellectual development. See our Corona Summer Camp Guide here.
[March 21, 2020, 12:00PM IST]
India faced one of the most rapid increases in the number of Covid-19 infected patients in a day with total tally reaching beyond 400. Passenger railway services had to be suspended after 12 passengers were tested positive for the infection.
The country has simultaneously increased the number of test centers to 100+ and fast-tracking the involvement of private players. Guidelines for private labs were released on Sunday while capping the cost of testing.
Health ministry while preparing for the testing and quarantine facilities have urged against indiscriminate testing of subjects and emphasised on social distancing and self-isolation as a measure.
[March 21, 2020, 12:00PM IST]
Indian coronavirus cases have risen most rapidly in the past 2 days to cross the 250 mark. The number of affected countries have reached 180 with 8000 plus deaths so far. Many patients under quarantine and ICU have shared their stories and situation updates.
One of the most prominent among these are striking appeals to maintain social distance and quitting smoking. Since the virus affects the lungs most, it is understandable that you will need strong lungs to survive if infected.
In the meantime, let's not forget the old scourge of Dengue and Bird Flu. Keep your surroundings clean and avoid non-veg food.
[March 20, 2020, 6:00AM IST]
18 private companies including Indian and international companies have been granted licenses for conducting diagnostic tests for Coronavirus in India. The move is expected to ease the ongoing stress on the 72 odd government setup coronavirus test labs.
The additional diagnostic agencies should also help ease the fear among the population about the number of infected, as it reduces the time it takes for the diagnostic results.
WHO has released the list of symptoms you should watch for to get medical help:
Runny nose
Sore throat
Cough
Fever
Difficulty breathing (severe cases)
If you have more than one of these symptoms immediately seek medical help, and maintain one meter distance from other people. Also, take care of your hand hygiene to avoid spreading the infection and keep your family safe.
Thus, we can see why testing Coronavirus for all is not a recommended solution with limited resources. But, self-quarantine, social distancing and hand hygiene can quell the spread more effectively.
[March 20, 2020, 10:30AM IST]
Coronavirus cases have risen close to 200 in India with 4 confirmed deaths so far from the infection. Most vulnerable section (including those who succumbed) is 50 years and above. Who are now advised by the authorities to stay homebound until the third-stage of the pandemic has passed.
Young family members who may not feel the infection due to stronger immunity should try to maintain distance from the elederly, as you may still pass-on the infection.
[March 19, 2020, 09:30PM IST]
Prime Minister Narendra Modi, requested for a Janta (Public) Curfew from 7:00 AM to 9:00 PM on the coming Sunday, 22nd March, in his address to the nation.
[March 19, 2020, 05:30PM IST]
India moves closure to Coronavirus Emergency. India will stop taking in passengers from international aircrafts from March 22.
Hospitals have been asked to avoid non-urgent surgeries and admissions while all public transport will now have reduced services. This has been done to eradicate possibilities of virus transmission and affect a reduced social interaction.
All sporting and religious events must be postponed, as well as the states have to now enforce work from home.
[March 19, 2020, 03:30PM IST]
Indian numbers for Covid-19 infections are steadily rising, albeit the growth rate is still lower than many other infected countries. Major part of this growth is still coming from travellers returning or otherwise from other countries.
Self-quarantine is highly recommended in such a scenario. Meanwhile the testing parameters of Indian Govt. has also come under criticism from certain corners, claiming that the actual numbers could be much higher.
While this claim cannot be denied with certainty, we have to keep in mind that self-quarantine is recommended so that you do not infect others.
As per the latest available information about how the virus spreads, it is clear that not every infected person shows symptoms and may even feel perfectly healthy. But, at the same time these seemingly healthy yet infected persons can infect numerous other people coming in contact.
[March 18, 2020, 03:10PM IST]
In the latest update on Coronavirus, WHO has said that the Coronavirus can survive in hot and humid climates as well. Therefore, even if you are living in such a place, you need to practice hand hygiene religiously and cough or sneeze in your elbow or tissue. Dispose off the tissue in the garbage can immediately and wash your hands.
[March 18, 2020, 11:15AM IST]
Number of positive tested cases for Covid-19 infection have increased to 147 in India. Meanwhile, a number of messages have started flowing on social media about precautions, remedies and mask usage.
[March 17, 2020, 01:00PM IST]
Number of Covid-19 test centres have been increased to 72 in India. See your nearest test center: Coronavirus (2019-nCov) Sample Test Collection Centers and Laboratories Across India
Also, the administration in many cities including Gautam Buddha Nagar (Noida of Delhi NCR) has become proactive and seeking daily updates from RWAs.The entry of maids and delivery boys has been barred into societies in Noida.
[March 17, 2020, 01:00PM IST]
The number of Coronavirus infection cases reach 137 in India. Meanwhile, the government has announced that the country has now entered the second phase of the epidemic with local transmissions increasing.
Parentune strongly recommends maintaining good hand hygiene, avoiding unessential travel and meetings to nip the secondary infection in the bud.
[March 17, 2020, 01:00PM IST]
A 3-year old girl becomes the youngest Coronavirus patient in India. The girl tested positive after her parents also tested positive. Before this, a new-born child in the UK had tested positive for Coronavirus. The baby and mother both contracted the infection after being hospitalized. So far, Chinese studies on Mothers who were infected with Coronavirus before giving birth has the majority of results as negative for the babies; i.e.; the babies born of infected mothers tested negative for coronavirus infection, and any symptoms also disappeared in few days of treatment (and even without treatment).

For now, it seems that maintaining good hygiene and social distance, even within homes, can save non-infected family members from Coronavirus transmission, as most children received the infection from one of the infected parents only.
[March 17, 2020, 10:00AM IST]
First clinical trials of a possible anti-coronavirus vaccine begin in the USA. The trials will be conducted by a relatively new company 'Moderna', which is based on a gene-based approach to therapy treatment. The paper reported that the trials have been expedited in lieu of the present situation of Coronavirus.
[March 16, 2020, 02:00PM IST]
Microsoft launches Covid-19 tracking websites. Check countrywide data map at https://www.bing.com/covid
New Delhi bans gathering of 50+ people in the capital after CDC (Center for Disease Control, USA) advises against social gatherings of 50 or more. Marriages are spared so far, but general precaution is a must.
Check this infographic on how to ensure safety from Coronavirus using simple methods: Coronavirus Update for Schools, Preschools & Daycare Centres
Do You Need to Rush to Doc if You Have Cough?
Perhaps not, watch Dr Anshul Varshney, a practising Physician from Ghaziabad burst certain myths on the need to see the doctor based on Coronavirus suspicion.
Here's What WHO Says About a Possibility of Covid-19 Infection?
You may have contracted Coronavirus if you meet all of the following conditions. These conditions still only present a possibility of contact. Thus, if you observe these signs visit the physician for tests:
1. You have a fever and at least one of the following symptoms:
Cough

Shortness of breath
2. Within the last 14 days, you have travelled to or reside in any of the areas which have reported local transmission of Covid-19
If your health condition and travel history match these conditions better pay an early visit to the doctor.
Does Using Mask Prevents Covid-19 Infection?
The correct question would be, 'who should wear a mask?' If you are healthy following two actions will be more effective in staying safe:
Washing hands regularly with soap and water (especially after using public transport, ATM, visiting supermarket)

Maintaining at least 3 feet (or 1 meter) of distance from a person who is showing signs of a viral/flu

Avoid touching your face, eyes, nose or mouth
When to Wear a Mask?
Following conditions prompt the use of masks:
If you are suffering from a viral infection, including common flu or cough

If you are taking care of an infected person
Washing hands and maintaining good hygiene is required in all situations for everyone. Other than that using handkerchief while sneezing or coughing is a good way to avoid spreading the infection.
Why Staying Home Is the Best Option For Now? Healthcare systems work much like public transport systems. Even the most developed countries need time to enhance their healthcare capacities to look after unpredicted numbers. Since healthcare capacity is limited, it pays to delay the infection as much as possible and may result in much lower fatalities (check the image of 'Flattening the Curve'). [March 10, 2020, 01:00PM IST]
A new mysterious virus Coronavirus (2019 nCov or COVID-19) has an outbreak in China's Wuhan province. The Coronavirus and the infection which shares similarity with the deadly SARS virus (from Coronavirus family), has started to bring back memories of 2003 when hundreds perished across the world. Over the last few days, reports have again started coming of resurfacing of similar symptoms among Chinese in the city of Wuhan. Although the virus has not been identified yet, scientists examining the incident have found it to be similar to the dreaded SARS virus. The new virus has been identified as belonging to the Coronavirus family. This new virus would be the second virus from this family to infect humans after SARS. [Ask our doctors about Coronavirus risks and prevention].
Following Coronavirus news update in the limelight:
1. Celebrity Tom Hanks & his wife, Rita Wilson & UK health minister Nadine Dorries diagnosed with Coronavirus.
2. Thailand reports the biggest daily jump coronavirus,
3. increase in fresh coronavirus cases in India,
4. NBA suspends after a player tested COVID-19 positive & clouds over India's mega IPL etc.
#Coronavirus in India: Number of confirmed cases rises to 75, including the death of 76-year-old Karnataka man

READ: https://t.co/WnzVm9kF6J #CautionYesPanicNo#Coronavirus#COVID19#CoronavirusOutbreak
— Times of India (@timesofindia) March 13, 2020
This content has been checked & validated by Doctors and Experts of the parentune Expert panel. Our panel consists of Neonatologist, Gynecologist, Peadiatrician, Nutritionist, Child Counselor, Education & Learning Expert, Physiotherapist, Learning disability Expert and Developmental Pead.
Kindly
Login
or
Register
to post a comment.