Food and Nutrition
Child Lost Growth? 5 Things Parents Need to Know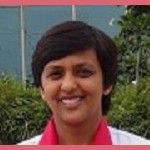 Created by Dr Shipra Mathur Updated on Oct 11, 2019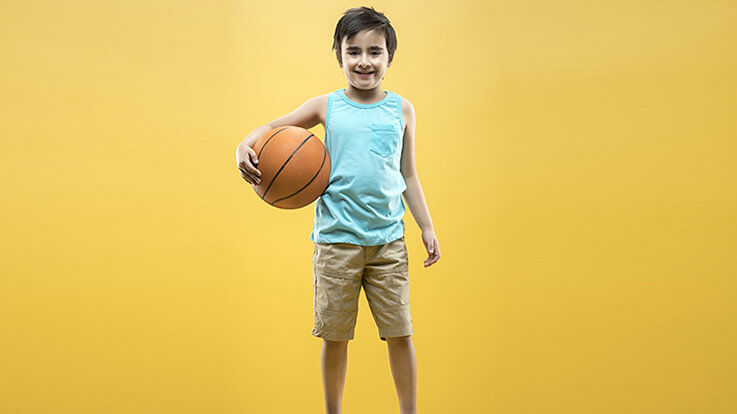 It is important to know that there may be a period in a child's growth when he or she may seem to lag behind from norm – the norm as per height and weight gain. This could be due to an actual physical illness as is most common or sometimes due to a phase of not eating well – again a scenario most moms are all too familiar with! There is a sense of individuality that comes in when a child moves from the baby phase to the toddler phase – and the fussiness towards food sets in. Your child asserts his/her independence in all aspects of life, which includes eating habits as well.
 
Catching Up on Child Lost Growth
The first parameter affected due to poor nutritional intake is weight. If the problem persists for long, then height and overall growth may start to slow down. Here are five things every parent needs to know…
#1. Eating Right
We know that there is an increased requirement of protein in illness and during periods of growth. Proteins are used to build new tissues like muscle and repair wounded cells. This can be especially taken care of by introducing high quality proteins in the diet. These would be foods like fish, egg, meat, pulses, soy and paneer –  and one or more of these food items should be taken on a daily basis.
 
#2. Vitamin D (and Calcium) Intake:
Along with proteins helps in triggering the growth hormone. Hence, foods that are rich in these nutrients such as cheese, legumes, tofu, lean meat, and egg white should be a part of the diet especially during the catch up growth phase. Proper intake of zinc is also important, as its deficiency can lead to stunted growth in children. Foods such as kidney beans, spinach, eggs, oysters, and nuts are rich in zinc.

Ideally one should avoid saturated fats, carbonated drinks, and excessive sugar-loaded foods as these can cause a negative impact on the overall growth pattern. That would require you to limit food like cakes, pastry, pizza, sweets and soda to occasional treats only. As and when necessary, you may supplement your child's diet with nutritional supplements available in the market – do consult your family doctor before you opt for one to ensure that it contains all the necessary growth-related nutrients.

Avoid growth stunting foods, such as caffeine containing drinks like coffee and soft drinks, which also have a negative impact on sleep. Also steroid and hormonal preparations should always be taken on doctors advise and in the dose recommended.
 
#3. Regular Activity
One of the best ways to increase height naturally is by ensuring that your child is active and physically fit. Regular exercise and sports have a positive effect on height. When a child is physically active, the body demands more of the healthy nutrients and consequently, there is an increase in appetite. At this time, include the foods mentioned above – and you will see a positive impact in height and weight.

Running, swimming, skipping, aerobics, football, basketball or stretching activities are a good way to keep the body growing.
 
#4. Proper Sleep
It's a well-known fact that our body grows and regenerates tissues while we rest. Growth Hormone is produced naturally in our bodies during sleep. Growing children need at least 8-11 hours of proper sleep every night in order to reach their maximum height.
 
#5. Strong Immune System
Repeated illnesses can take a toll on appetite and slow down growth considerably. These can be avoided by regular immunizations and intake of plenty of Vitamin C (found in citrus fruits like orange, grapefruit and lemon). At times, nutritional supplements or vitamins may be needed to help catch up on growth.

 
Disclaimer: The views, opinions and recommendations expressed in this article are solely those of the author, who is a paediatrician and intended as an educational aid. This is an awareness drive powered by Horlick's Growth Plus to help your child catch up on lost growth. Horlick's Growth plus is clinically proven to show visible signs of growth in six months. You are encouraged to obtain professional advice concerning specific health / medical matters.
Kindly
Login
or
Register
to post a comment. | Oct 16, 2017
Mai apne bacche ki samay samay par immunization karwa rehti hoon. iska fyade honge na Madam?is blog ke bout bout shukriya. | Oct 16, 2017
My daughters are really active in sports, thank U Dr. Mtahur for these helpful blogs. | Oct 16, 2017
mera bache kewal paneer our paneer khate hai protein mai. kya yeh unki sehat ke liye sahi rahega? | Oct 16, 2017
I completely agree with u on this Madam, as soon as my child has come on his two's he makes me run after him throughout the day to feed him. i am at my wit's end and getting frustrated. please help! | Oct 16, 2017
I was advised by my child's pediatrician to give zinc rich sources to my child. thanks for sharing the same. | Oct 16, 2017
My daughter's weight is very low. these tips should help in catching up on lost growth. thanks ! | Oct 16, 2017
very important 5 facts!thank u ma'am for sharing. | Oct 16, 2017
thank u Dr. Mathur for sharing essential nutrients sources. its indeed a wonderful blog. thanks again. | Oct 16, 2017
I GIVE ORANGES TO MY CHILD TO IMPROVE HIS IMMUNITY THROUGHOUT THE YEAR. IT HAS PROVED TO BE REALLY EFFECTIVE IN DEALING WITH COLD. THANKS MADAM FOR SHARING THIS USEFUL BLOG. | Oct 16, 2017
Mera beta baar baar biMAar paDta hai. thank u Madam is avashaYak janKari ke liYe. | Oct 16, 2017
Hello Madam! my son loves pasta, pizza , burgers and all sorts of junk food. he would create a scene everyday at home to make all these, which is not possible for me. Please suggest ways to deal with this problem. thanks in advance. | Oct 16, 2017
Dr. Shipra Mathur , THANK YOU FOR SHARING THIS BLOG.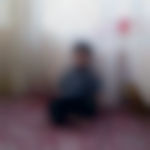 | Oct 16, 2017
thanks mam for providing such a nice n valuable information.... these five steps are the most important for growing children ... | Oct 16, 2017
power packed 5 pointers . thanks for sharing Dr. shipra mathur ! | Oct 16, 2017
Eating right plays most important role in regaining the growth and development pattern i think. Thanks for the sharing the nice information Mam.
+ Start A Blog
Top Food and Nutrition Blogs
Top Food and Nutrition Talks
Top Food and Nutrition question

{{trans('web/app_labels.text_Heading')}}
{{trans('web/app_labels.text_some_custom_error')}}
{{trans('web/app_labels.text_Heading')}}
{{trans('web/app_labels.text_some_custom_error')}}