Parenting
'Mama, is beating a right thing?' 5-year old asks his mom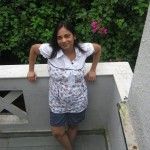 Created by Rohini Reddy Updated on Jul 28, 2017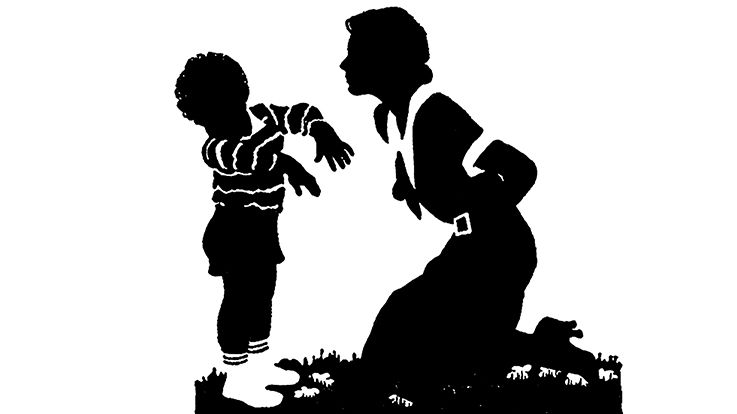 Here is what my child taught me…
"Parents are always right"....In my view it is not always true. We may be wrong many a times and we can be corrected by our children too. This blog relates such an incident that happened with me a few days ago.
When our daughter was born, I and my husband promised each other, that come what may we shall never raise our hands on her. No matter how cranky, naughty, or stubborn she gets – we would never hit her.
Though, I had told him that sometimes it is required to raise our hands if the child is out of control – because that's how children are sometimes, they are naughty and do not listen to their parents. He did not agree with me, and said that we would never let the situation get so bad. Its true children are naughty, and do not listen to us, and at times we raise our hands on them. However, if we try to control our temper and try making them understand with examples, listen to them and try to make them calm - perhaps things would work out better.Our children usually imitate our behaviours, and because of the way we treat our children, they might think that beating or slapping is the best way to win and control anyone who opposes them. I agreed with him that we shall keep our promise our entire life.
One Sunday, we planned to go for a picnic. I was busy cooking their favourite foods and packing the picnic basket. At the same time, our daughter started to cry and throw a tantrum, and I could not understand why? I asked her, and she said she was hungry and wantedsome candy. I tried to make her understand that she should eat something solid or else she'll again cry out of hunger. On hearing this, she cried at her highest pitch and I lost my control and threatened to slap her if she did not stop.
She immediately turned to me and asked in a soft shivering voice "Mama, is beating a right thing?" I was speechless and did not know how to answer! I picked her up in my arms and hugged her. I calmed her, gave her a candy, and said "No beta, beating is not a good thing and I shall never beat you. You should also never beat anyone!" Happily she went out to play. My husband was watching everything, he came to me and said"I know that you are worried about her teeth decaying and also about her tummy, but if you would have slapped herthen, do you really think that she would have stopped crying or had something solid to eat? May be things would have worsened".
I sighed and said "Today a 5 year old taught me a lesson."This lesson was - that children learn a lot from our habits. And we have to be calm and handle them tactfully and patiently. Both husband and wife, together with each other's support can raise a child. When my husband loses his temper I calm him, and vice versa...because we live for our children. In today's tech era, when things are moving so fast and so are our children's brains, we need to cope up with the gap that exists between the generations.This can only be done by having a calm and open relationship with our children, not by hitting them or forcing them.
Do you listen to your child when they point out something, or do you dismiss it? Have you ever done something wrong that your child has pointed out? Did it make you think?We must learn to be open to new ways of seeing things. As parents, we must realise that our children learn from us, and be positive role models for them.
Did you find Rohini's blog on learning from our childrenuseful? How do you discipline your child? Do leave your comments…. We love hearing from you!
Kindly
Login
or
Register
to post a comment.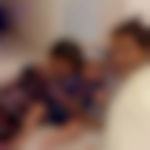 | Sep 04, 2018
Yes u r rit.. I promise now I will not beat my daughters I will Control myself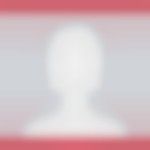 | Sep 08, 2017
I totally agree with u we as a parent hve lots of responsibility we shld controll our temper | Sep 08, 2017
Hi dear.. I feel guilty. .I cannot sleep for 2.. 3 nights after that.. and cry alot.... and when I think about whole incident again ..I feel guilty and feel like it was not her fault.. or the situation was not that bad... | Aug 18, 2017
ya that's true we sudnt beat our kids but sum times they are so annoying not wanting to listen to anything will do the same thing wat they want it's really difficult at that time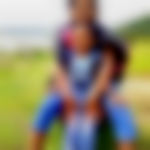 | Aug 14, 2017
once my daughter was 8years old I punished her for something the next day she said that mom if we are decorating a pot but some mistake would happen what we should do? I said we should decorate it more carefully,then she said if you want your daughter be a good person u shouldn't punish her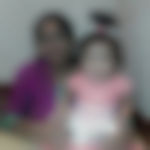 | Aug 11, 2017
Geetanjali Todankar Sakpal
ya I liked your suggestion. I will now onwards keep calm n cool. will suggest my husband the same and my daughter's grandparents also. I will make a promise to myself and to my two daughters also that I will not raise my hands when I am angry, but try to understand them by listening them first and handle the situation. thanks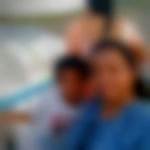 | Aug 03, 2017
Ya you are right. When the lady is pregnant, she and her husband plans so many things for their young one, but as the time passes and the kid starts to grow old, we start to forget all the things. We made the kids forget all the things they want to do and make them remember what we teach them. Up to a certain level it is right, because today's time is very competitive, and we all want that our kid should stand out in this world. I think today lids know so much more than we use to know when we are at their age, so it's important to understand what they want any what they think.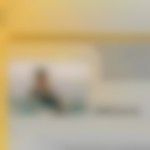 | Aug 02, 2017
Really a good message for me. I'll beat my son out of control. from now I try to follow the good thing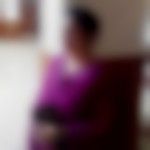 | Aug 02, 2017
Thanks it will help me alot. | Jul 31, 2017
very nice article dear.. I appreciate your efforts.. but always it can't be tolerated bcoz sometimes we also get frustratedwith our day routine. sometimes it's not possible to handle this kind of misbehavior. my child is 4. 6. i also beat my child sometimes. they need to understand the thing. sometime they misuse our freedom.. | Jul 30, 2017
very good article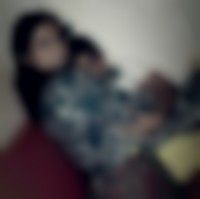 | Jul 30, 2017
very true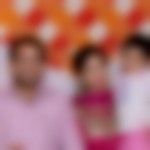 | Jul 30, 2017
very nice... I totally agree with this... | Jul 30, 2017
though i always promise myself that i will nvr beat my daughter but i dnt knw hw i loose temper my end up hurting her... it is when she cries i get pacified nd realise my mistake... i jst cant cntrl my anger... i feel guilty after slapping her but then the feeling does not stays long nd the next day the same story is repeated... i think the problem is with me that i cannot cntrol my anger... but what should i do??plzz if anyone could suggest.. is it that some kind of meditation or yoga could help me calm my temper.. | Jul 30, 2017
Very true. By beating children become more stubborn. | Jul 30, 2017
Very good article. I don't want to beat but sometimes I used to beat my daughter. After reading this article I have decided I will never my daughter whatever the circumstances be. Thank you so much.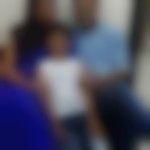 | Jul 30, 2017
my 6 years old son is very slow in every thing. What should I do?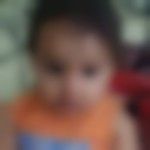 | Jul 28, 2017
Nce.... mein akele apni daughter ko sambalti ho reason being mere husband abroad mein hai bahut khosis krti ho k mein usse kbi n. a. danto ya maro bt kbi kbi itna irritate krti hai k mujhe dant ya marna padta hai bt aftr a min I hurt plz suggest me asi situation ko kaise handle kro | Jul 28, 2017
I agree. we have also never beaten our daughter. I do yell at her. but don't know from where she has leant beating. she beats her younger brother also. I know it is all she wants my attention.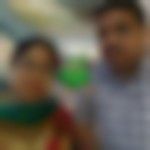 | Jul 28, 2017
Thank u so much Rohiniji. Ab main kabhi apne bachcho pe haath nahi uthaungi. | Jul 28, 2017
thanks rohini...
+ Start A Blog
Top Parenting Blogs
Top Parenting Talks
Top Parenting question

{{trans('web/app_labels.text_Heading')}}
{{trans('web/app_labels.text_some_custom_error')}}
{{trans('web/app_labels.text_Heading')}}
{{trans('web/app_labels.text_some_custom_error')}}