Travelling with Children
Meal ideas when travelling with babies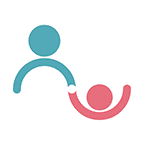 Created by Parentune Support Updated on Apr 26, 2017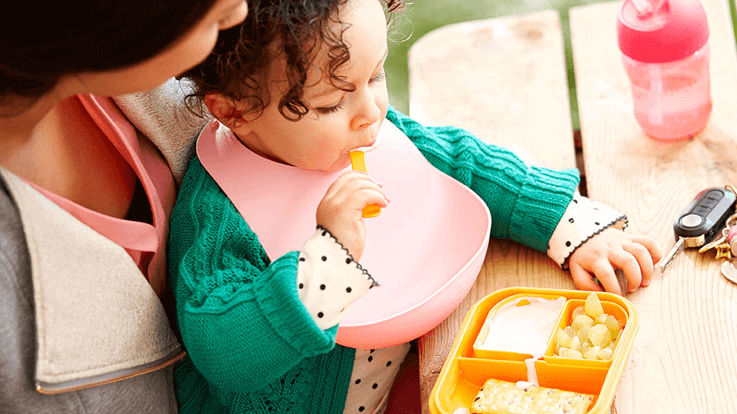 With the summer vacations starting, travelling with a baby or a toddler has its own set of challenges with a major one being—what to feed the baby during the journey? What you carry and how you plan the meal for your baby largely depends on the mode of travel you choose and also, whether you will be staying at hotels or enjoying a home stay with a friend or a relative and if you are travelling abroad or within the country.
But before we get into the nitty-gritties, here are some suggestions, pointers and things to keep in mind:
1) Ease of preparation and handling- foods that can be prepared or cooked without much fuss and fed to your baby easily.
2) Hygiene of ingredients- when you carry ingredients yourself, you are sure of their hygiene and safety.
3) Nutrition- these foods should provide nutrition too and not just fill your little one's stomach.
4) Durability of food- carry dry items as they have a longer shelf-life and do not spill. Based on the above factors, here are some tips, categorised age-wise:
For 0-6 months old
Babies in this age group are largely breastfed, and therefore it is easiest to travel with them as there is no demand. As a mom, you may feel tied down, but then you don't have to bother about the nutrition needs of your little one. For mothers who feel uncomfortable feeding their babies in public, you can opt for expressing milk. There are several manual and electric breast pumps available nowadays, but we suggest an electric pump for a more comfortable experience.
A good electric pump should be comfortable, with fewer parts to clean, at least a 2 years warranty, a let-down mode to help start milk flow and should be a closed system. Closed system pumps have a sealing valve between the pump tube and the collection unit to stop any milk flow into the tube for better hygiene like the Philips Avent Comfort Electric Breast Pump.
When carrying expressed milk, use a sterilizer to sterilize baby bottles and containers. A good sterilizer should be easy to clean, handy, and convenient to carry while travelling. It helps you sterilize baby bottles on-the-go thereby ensuring your baby is safe even when away from home. The 3-in-1 Electric Steam Sterilizer from Philips Avent comes in handy since it can be adjusted to a 2 bottle size and can be carried in your handbag without fuss.
You could use a thermos to keep the milk warm over short distances, but it may be worthwhile to invest in a bottle warmer. You could use it to warm milk or to warm water if the baby is on formula feed. A bottle warmer warms evenly and quickly, without destroying important nutrients in the milk. It can be used to warm baby food also.
Also Read: How to safely store breast milk for your baby?
For 6-9 months old
Fruits like banana, cheeku can be easily mashed and fed with a spoon to your little ones. They are least messy also. Infant milk powder- if your child is already on formula milk, then these could be really convenient while travelling. Carry hot water in a flask, along with the sterilizer while staying in hotels.
Pre-cooked cereals – Cereals like ragi malt and other wholesome foods etc are easily available in the market. These are convenient to use as all they generally require is hot water to prepare. You can carry sachets of sugar or salt along to flavour them. Pre-cooked cereals from home- like roasted suji and oats.
Home-baked goodies- Such as muffins, biscuits, dry cakes, laddoos, burfis etc. are also easy foods to carry and generally do not require any refrigeration.
Packed milk/yogurt- You can carry small tetra packs of milk. Sealed tetras packs don't require refrigeration but once opened, they need refrigeration. These are much safer and hygienic than any other milk available. Similarly small packs of curd/yogurt can be carried for short distance travel or bought from a reliable place, while travelling or staying away.
For 10 months onwards
Once the child is closer to a year, you can start him on things like citrus fruits and whole wheat grains etc. So, apart from the above mentioned foods you can offer a little more variety to the child. This includes:
Fruits- You can carry oranges, kinnu, grapes (mash them a little while feeding) etc.
Home baked Biscuits/muffin- could be a baby's cereal alternative, which they enjoy.
Paranthas/Pooris-You can carry plain parantha, puri, theplas etc which may last up to 12- 24 hours. Add a bit of salt and ajwain while cooking so that there is flavour to them
Bread: Toast bread on tawa using butter to keep it soft. Wrap in an aluminium foil and this can be fed to the baby on a short journey.
Some more preparation ideas for your little one's travel
1) Get your baby accustomed to these foods 2-3 days prior to travelling. As new food introduced while travelling or in a new place, will not be accepted by the baby easily.
3) Buy attractive disposable cutlery, lots of baby wipes, and tissue papers along to attract the baby to like it.
4) With milk also, as suggested buy tetrapacks, or carry your own. Slightly older children can be offered flavoured milk as well in case they are fussy about the taste of tetrapack milk.
5) Whether travelling in India or internationally, you can buy small butter chiplets to add to khichdi, daliya etc.
But however much preparation you go with, have patience and remember that a change of place, a change of the setting can ruin a child's routine and appetite. So, therefore relax yourself and give the child whatever and however much she wants rather than creating a stressful situation.
Have a happy and safe journey.​
Kindly
Login
or
Register
to post a comment. | May 05, 2017
nice article... helps recollect things in the back of my mind .. I have sterilizer and all the necessary stuff... just will glance ur article once next time I travel... really loved ur Tetra pack suggestion .... so practical and safe for baby .. | Apr 26, 2017
how to feed paratha/thepla to 10 month baby? isn't it difficult for baby to digest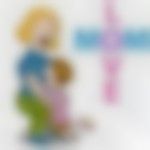 | Apr 21, 2017
Here are the useful tips from packing the right food to ensuring your baby does not fall ill to help you have a great summer vacation. https://www.parentcircle.com/article/safety-tips-while-travelling-with-toddlers/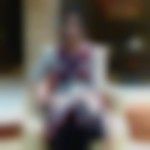 | Mar 10, 2017
how about the baby having milk protein allergy ..which food would be better other than formula milk ...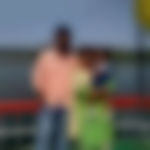 | Mar 10, 2017
Thank you for the information. want to know how to prepare roasted suji without cooking??? | Sep 20, 2016
@Agnes, how old is your child? You may pack in crackers, home made cookies, roasted semolina, ragi powder to make instant porridge for your little one. You may also pack in fruits like bananas, chikus as they can be easily mashed with a spoon.

| Aug 27, 2016
Thanks for information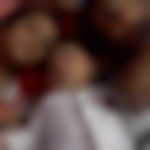 | Aug 26, 2016
thanks for such a gud information.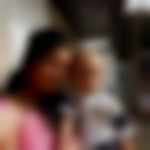 | Aug 26, 2016
can I get more recipes (filling food) for while travelling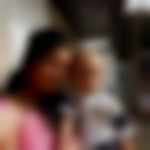 | Aug 26, 2016
can I get more recipes (filling food) for while travelling | Aug 26, 2016
very useful article !! | Jun 07, 2016
Sterilizers are good to carry on the go. Its easy way to ensure cleanliness even when travelling. | Jun 06, 2016
Train travel with a little baby is difficult. I face so many challenges :( | Jun 05, 2016
Hey, I think for older child, like those above 3 years atleast, since they have already started eating full meals, its easier to plan. Plan meal ideas around items that your child already likes. Like my 3 year old girl likes idli. So I make sure to pack idlis while travelling. Also, I carry cornflakes and fruits are easily available everywhere. Milk, fruits conrnflakes are easy. No cooking is needed, and its healthy not just for the child but for adults also if they need to eat on the go. | May 18, 2016
Hi can you share some tips for 4 year olds as well? | May 18, 2016
Quite useful tips for new mommies!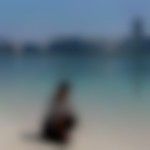 | May 17, 2016
nice idea... | May 14, 2016
great information | May 13, 2016
Thanks for the tips, great blog.
+ Start A Blog
Top Travelling with Children Blogs
Top Travelling with Children Talks
Top Travelling with Children question