Health
Finally, I know when it's coming! Mom decodes her child's flu…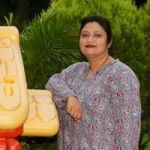 Created by Pallavi Thakur Bose Updated on Sep 15, 2017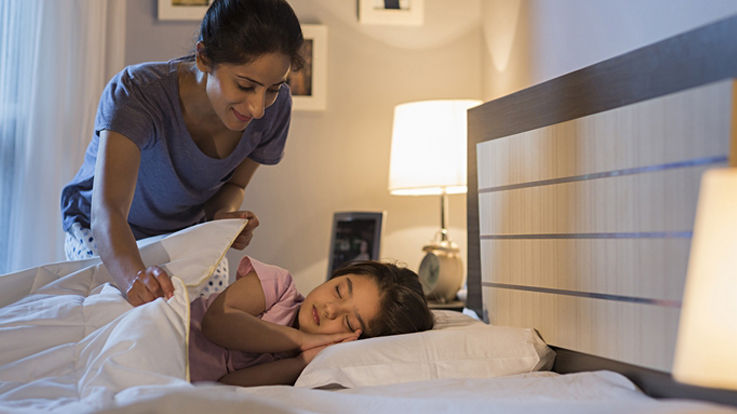 My first brush with baby cold happened when my son, Hiranya, was barely a month old. It was around 10 in the night when I realised his nose was blocked and he was visibly uncomfortable. My neonatologist had warned me about it. He told me that an infant does not have the immunity to resist cold and allergies and that results in making the baby sick for most part of the year – if adequate care is not taken. So when it happened, I was mentally prepared, but unfortunately I was still not equipped.
 
The only thing I could remember was that steam helps during cold. So I sat with Hiranya in my arms, around a vessel containing steaming hot water with a pinch of salt, and my husband put a sheet over my head. Since the baby was too small we could not let him inhale the steam for long – we would count 5 and my husband would take the sheet off; then cover again and count 5. We did this 3-4 times – it helped. The crying stopped.
 
As I said, this was my first experience as a mom tackling her child's health condition. I soon learnt that we cannot prevent a nasty cold from finding its way into our home, but we can always be more prepared to take care of this uninvited guest! And so, as weeks and months have turned into years, so has my medical cabinet become bigger and fancier! I have become a pro at tackling first aid for various situations. Earlier my medical cabinet had relieving balms, paracetamol, antihistamines, eucalyptus oil, lozenges, cough syrups (as per age) – but now I have upgraded it with a nasal spray (to tackle a blocked nose at night) and immunity-building vitamins such as Vitamin C, which I start giving my son as soon as I perceive a change in season.
 
Honey, ginger, garlic and aniseeds have been stored in plenty to take care of all the home remedies suggested by more experienced moms in my family. I have planted tulsi and pudina at home, both excellent for building immunity – and I've actually seen a drop in the frequency with which my son falls sick.
 
Yes, I have certainly become wiser! I can now figure out when my child is likely to come down with an allergy or flu. I believe in clubbing both medicines and household remedies for fighting flu. So the moment I hear that first sound of Hiranya sneezing or coughing, the ginger and tulsi is put on the stove to boil and the anti- allergic syrup is quickly fetched from the cabinet. Now I don't even wait – come monsoon and I start giving my son ginger and honey at night. My favourite 'nani ka nuskha' is the chest massage with mustard oil heated with garlic, aniseeds and cooled thereafter. I find this to be the best way to prevent and cure cold and flu during winters.
 
All said, here's my piece of learning: The only way to fight the cold-cough menace is to keep your medicine box well stocked and hold on tight to your mother's instinct.
 
Did you find the learnings shared by Pallavi useful? Pallavi awaits your thoughts and comments. What are your go-to remedies when your child suffers from cold, cough or flu? What treatments do you find the most effective – please share with fellow parents in the comments below!
Disclaimer : A special initiative powered by Otrivin to help you breathe easy. Always use as directed on pack. Always use as directed on pack. Opinions expressed above are independent opinions of the expert.
Kindly
Login
or
Register
to post a comment. | Sep 19, 2017
thanks for sharing this blog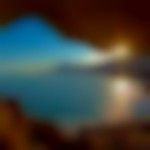 | Sep 18, 2017
Thanks for your story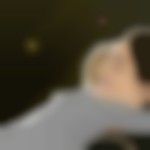 | Sep 18, 2017
i rarely use ghee in maasaging dont know wether it wil be good or bad for my son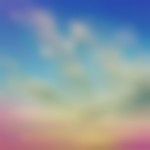 | Sep 18, 2017
Thanku pallavi during season change congestion is a common problem amongst kids | Sep 15, 2017
Thanks for the blog. My little one rarely falls sick with cold and cough as daily,during winter, i give her a pinch of hing and early in the morning few leaves of tulsi go eat. I include a clove of garlic in her food. But this time it was not same as it used to be. She suffered from cold cough and high fever. Before consulting doctor i massaged her whole body with luke warm musterd oil and few cloves of roasted garlic. And massaged her chest with luke warm cow ghee. it worked. | Sep 15, 2017
my lil one has one to two episodes of cold every month , so I can very well relate to this blog. my go- to nuskha which most of the times comes to my rescue is roasted haldi in a spoon of honey and ginger, Tulsi, black cardamom tea. it's a very useful blog for parents who are sailing in the same boat and need to be prepared with contingency plan throughout the year. thanks Pallavi Thakur Bose for sharing such handy tips! | Sep 15, 2017
Hey Pallavi! Thankyou for a great article

{{trans('web/app_labels.text_Heading')}}
{{trans('web/app_labels.text_some_custom_error')}}
{{trans('web/app_labels.text_Heading')}}
{{trans('web/app_labels.text_some_custom_error')}}