Career
Hobbies
Moms Speak - After Baby What Next?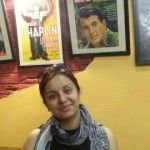 Created by Neha Gupta Mittal Updated on Jan 21, 2019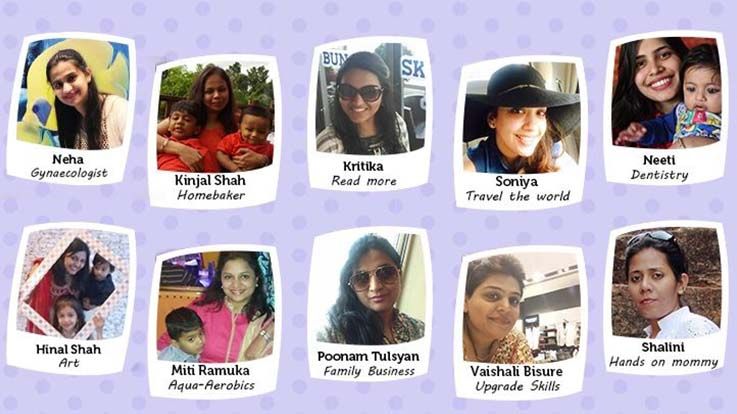 What does a toddler or an infant want? A mother entertaining his/her demands day and night! Whether you are in the mood, whether you are tired or busy - it does not really matter to them. When they want you by their side, you simply must oblige. What mothers need to understand is that this is just a phase. Soon your little one will grow up, and all your time will be available to pursue something that you are fond of or aspire for.
For all you toddler mommies, who think that your growth has come to a standstill because you have a 24x7 responsibility forever, let me take you on a journey where you can see how mothers similar to you dream big. They know that times will change, and here's a glimpse into their minds. I asked 10 toddler and infant mommies a simple question:
What are your aspirations, once your little one is grown up?
Their answers will inspire you to believe in yourself and keep the fire within alive. None of your talents or abilities is lost; rather your journey with your baby teaches you valuable life lessons of acceptance and patience. Here is what these new mommies had to say…
1. Kinjal Shah, 31 years, B.Com, mother of two – Kinjal wants to be a home baker; she takes pleasure in baking sweet delicacies for her family, and wants to do it professionally. She is learning new skills and styles of baking through short courses.
2. Miti Ramuka, 29 years, CFA, mother of two – Miti wants to focus on good mental and physical health. She has made a small start by using some workout related apps that help you meet your goals, and keep you company while you exercise. She also does aqua aerobics whenever possible.
3. Neeti Mittal, 28 years, Dentist, mother of an 8 month old – Neeti wants to go big in dentistry and start her own clinic. Having her own set up will give her the flexibility to balance family and work. As of now she reads up on and upgrades herself about latest developments in the field of dentistry.
4. Poonam Tulsyan, 28 years, B.Com – Poonam wants to assist her husband with their family business. However, for now, she wants to focus on being a good mother and wants to be around whenever her children need her. She devotes her time and energy to instilling positive qualities and healthy habits in her children, as that is what she enjoys most.
5. Soniya Davkhare, 31 years, BSC MBA, mother of two – Soniya wants to travel. I completely agree that as a mother you have to curtail your travel plans, as travelling takes on an altogether new meaning once we have kids. Often we experience that we visit a place and are unable to appreciate it fully, as our children are too demanding. So her goal is simple – she wants to travel and see the world once her children are older.
6. Vaishali Bisure, 33 years, MCS, mother of two – Vaishali wants to update her professional skills and start working full time once her baby grows up. As her second child is barely 6 months old,she has wisely postponed the learning part for now.
7. Hinal Shah, 29 year, ATD, mother to two – Hinal wants to get back to canvasses and art, and watch her ideas transform into reality. She wants to learn about newer styles and mediums of art. She loves planning small surprises to reward her kids when they do something good. She says, "Learning is a gradual process and has no age limit."
8. Kritika Kedia, 28 years, MBA, mother of one – Kritika is an avid reader. However sleepless nights and hectic days don't allow her much time to read. She wants to read more and more books once time permits and her baby is all grown up.
9. Shalini Singhania, 34 years, M.A, B.Ed – Shalini is exceptional and she is content being a full time mommy. All she wants is to see her kids achieve their respective developmental goals. In fact she finds catering to their needs rewarding enough.
10. Neha Bhave, 30 years, M.B.B.S, M.S in Obstetrics and Gynaecology – I loved Neha's perspective, as she feels she will be able to mentor her baby better once she resumes work. She believes in balancing her individual professional growth with that of the baby's.  She wants to bounce back in her career and be an inspiration for her child.
So remember new mommies - the world is yours, embrace it with open arms but for now, pause, and give time to your child. If resuming your careers comes easily go for it, or else patience and hope is the name of the game.
Did you find Neha's blog on the aspirations of new mothers useful? How do you strike a balance between being a mother and taking care of your needs? What are your aspirations for the future? Do share your experiences and learning with us in the comments section below. We love hearing from you!
This content has been checked & validated by Doctors and Experts of the parentune Expert panel. Our panel consists of Neonatologist, Gynecologist, Peadiatrician, Nutritionist, Child Counselor, Education & Learning Expert, Physiotherapist, Learning disability Expert and Developmental Pead.
Kindly
Login
or
Register
to post a comment.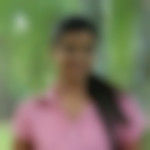 | May 25, 2019
telecommunication projects for final year students ieee projects on control system labview projects for students mca mini projects in php mca project in java matlab projects on control system IEEE Projects for cse Bangalore ieee projects on Image Processing ieee projects on python Data Science IEEE Projects ieee projects on data mining Machine Learning IEEE Projects ieee projects in bangalore Mtech projects on Machine Learning ieee projects on wireless communication mtech projects for cse mtech projects based on matlab bca projects in bangalore bca mini projects bca projects in java EEE projects for final year robotic projects in bangalore Final Year Engineering Projects for CSE ieee projects on wireless communication comsol projects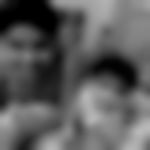 | Aug 31, 2018
hi this is a really worth article ,I am also a working woman ,a mother of two kids. Our mind sometimes say us to quit and sometimes it says to just do what u r .It is really for sometime we will have to struggle and then we can enjoy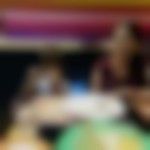 | Aug 27, 2018
hi very nice article.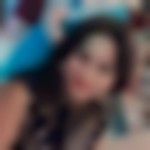 | Mar 26, 2018
1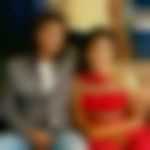 | Jul 17, 2017
Hey Neha, thank you for sharing my views. Your blog is truly inspirational. Keep up with your good work. | Jul 17, 2017
thanks a lot neha for making me part of your inspiring article.... and to the beautiful mommies there.... keep loving your baby and dream big... kudos to us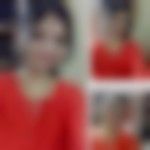 | Jul 12, 2017
Thnxx for sharing this blog Neha... it really boosted me | Jul 11, 2017
ya true.. patience is mst imp bt smetms i fel vry agresve nd cnfusd abt my carer.. hw nd whn i wl strt my carer.. hw cn i gv my bst to my son whn i strt focusng in my carer.. | Jul 11, 2017
motherhood is not a duty it's just a love selfless love and all ladies prove it ... | Jul 11, 2017
nice blog. I am a doctor. want to start my career again once my second child is 1year old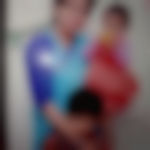 | Jul 11, 2017
really it's expressive, I have two kids one of 5 year old and 9 month old daughter , I want to become Faison designer and I start my work to making designer clothes for my little girl its help me to continue my passion, I don't want to compromise my children's health and future for my dreams ,one's they're grownup I have lots of time for my career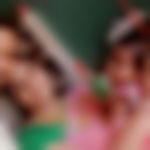 | Jul 11, 2017
inspirational...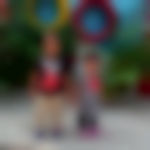 | Jul 11, 2017
I am a Montessori teacher mother of two kids taken a small break from my job to focus on my as my small angel is just 5months old,once she grow up I will join my job. | Jul 11, 2017
lovely article,good inspiration | Jul 11, 2017
how to give orange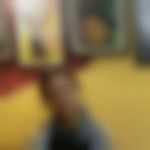 | Jul 11, 2017
As a writer i feel really good when my writings inspire... Yes Kudos to all the 10 of them and many more aspiring mommies..... its a matter of time till you reach your destination | Jul 11, 2017
Hey Neha, thanks for another amazing and personalised blog gal. Love to read your blogs... And thank you moms for sharing your aspirations... | Jul 11, 2017
Hi all... this is such a lovely article. I loved reading it. So much positivity. Generally moms give it all up for their family and that is a beautiful sentiment too but not giving up on yourself i think is most important. Only if moms are happy in their lives can they spread that happiness in their families. So here is a big cheers for all the 10 moms who have shared their thoughts here. thank you. very inspiring