Food and Nutrition
Monsoon Diets Must Haves For Your Child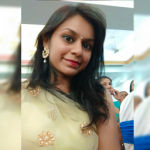 Created by Urvashi Shah Updated on Jul 24, 2018 Monsoon brings happiness from the fact that we are finally relieved off the scorching heat and on the other hand there is also a fear of germs, viruses and bacteria that leads to threatening diseases. Apart from common cold and cough, children are mostly affected by water-borne diseases like diarrhoea, dysentery, typhoid, cholera and jaundice during this season. As parents we are definitely bothered about our children's health and hence try our best to keep their health safeguarded. The best way to prevent infections and diseases is to feed your child a healthy diet, which will keep him/her nourished, thus, strengthening the immunity to fight against the deadly diseases.
Preventing infections with nutrients
As our bodies are more susceptible to infections during monsoon, one has to take care of the kind of food being consumed. Good food is the number one natural medicine that you can give your child. So you must ensure that your child's platter is full of nutrients that will aid in his/her strong immunity. Below are the various kinds of foods that you can feed your child during the monsoon.
Eggs: Eggs are abundant in protein and hence a complete meal in itself, making it a perfect diet for your child. If you have eggs in your house, make sure to feed your child at least one or two eggs a day, which will provide your child with all the good nutrients and vitamins that will aid him/her in fighting cold and flu. It has the quality of giving warmth, which is good for monsoon.
Fresh fruits: These days all kinds of fruits are available in the market. But it is best to consume seasonal fruits because every fruit of a particular season has the ability to ward off diseases related to that season. Also, ensure your child has fresh fruits directly after washing it thoroughly rather than juicing it out and adding preservatives.
Almonds: By giving a few pieces of almonds to your child every morning, you gift him/her the benefits such as good eyesight, glowing skin and a health immune system. Soak the almonds in water overnight and give them to your child in the morning. You can also grind a couple almonds and add them in the milk for your child.
Saffron milk: Kesar, or saffron, is a spice that contains plant derived chemicals and is found to be very helpful in preventing diseases. Mix it with hot milk that you can give your child every morning.
Soups: A soup can also become a complete meal in itself if you add vegetables to it. A warm bowl of healthy soup will help your child remain warm during the chilly monsoon.
Herbal tea: Tea is often considered to be an adult drink, but our perception has changed over the passing time. One or half a cup of herbal tea a day is beneficial for your child's health as it contains antioxidants that help fight germs and diseases.
Ginger: During monsoon, the immune system becomes weak and stomach is prone to various infections. Consuming ginger when added in food is the best way to keep one's gut healthy. Adding honey and ginger will become an elixir that will easily fight the common cold and flu during monsoon.
Spices: Spices are healthy and needs no further introduction to the kinds of health benefits they bring. Add spices such as turmeric, pepper, coriander, cloves, cinnamon and so on to add taste as well as health benefits to the dish.
Pulses: Pulses carry a lot of protein in them, which helps in fixing the wear and tear of the body. Giving pulses to your child in cooked form will surely do wonders to his/her health.
Tulsi tea/kadha: We know how tulsi is a healthy herb, which has a number of medicinal properties. Monsoon is the time when children are more susceptible to various diseases and infections, which is why tulsi can come to the rescue as it as anti-inflammatory and anti-fungal properties that helps improve the immunity. Half a glass of tulsi kadha every morning will keep the germs and bacteria at bay.
Include these food items in your daily preparations or recipes that will not only keep your child healthy but will ensure protection from the virus, germs and bacteria of your entire family.
Kindly
Login
or
Register
to post a comment. | Dec 28, 2018
gjgjghhgyuyughghgugyuyyojgjjykhuiguk 😎😎😋😊😉😆😀😁😁😂🤣😃😍🤗🙂😎😚☺️🙂🙂😐🤔🤓🤔🤔🙂😊😎😋🙂😎☺️😉😘🤣😍😃😍😃🤣😃🤔😃😃😃😉🤣😆😃😉😃😃😃🤣😃😃😍🤗😉😍🤗😃😆😃🤣😍🤗🤣🤣😃😍😍😍😃😘😇😉😘😇😘😇😇😇😘😇😘😘😘😘😃😃😃😃😃🤣🤔🤔🤔🤔🤔🤔😃😍😃😍😘😉😉😍😍😍😍😍😍😍😍😍😃😍😊😫😪😯🤤😒😒😒🤤😪😪😍😍😍😎😍😋😎🤣😉😉🙂☺️☺️☺️☺️😁😆😫😫😯😯🤗🤔😆😇😆😇🤗😇😇😇🤗😆😇😫😒😆🤗🤗😇😇😇🤗🤗😆😆😯😇😫😯😒😒😯😒😯😇🤗😯😫 | Oct 17, 2018
i | Oct 17, 2018
kkng | Aug 26, 2018
lllllllllllllk lllllll loiloioouuiulllklol 6 | Aug 15, 2018
mam The information given by you to us is very helpful but it is incomplete. like how to make tulsi kadha, when to drink herbal tea... I request you to please explain us. thanku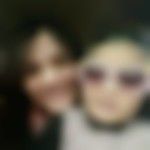 | Jul 30, 2018
how to feed Tulsi kadha to little kids who are so fussy about daily food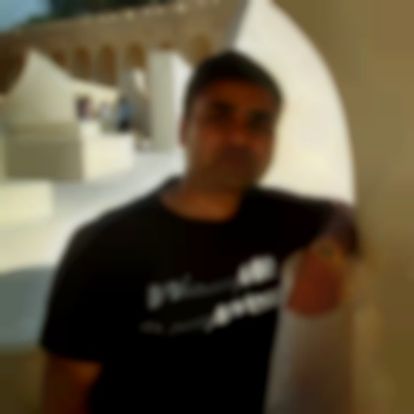 | Jul 29, 2018
thx for such a good knowledge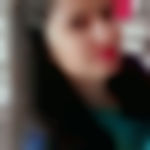 | Jul 28, 2018
thank you for acknowledging us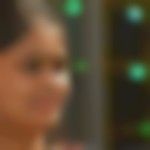 | Jul 26, 2018
pls give me suggestions about daily feed for my 9 month son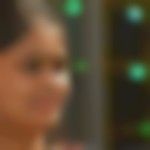 | Jul 26, 2018
my child are 9 the month old which type of food he like most | Jul 26, 2018
Thanks a lot Ma'am for a needful advice.
+ Start A Blog
Top Food and Nutrition Blogs
Top Food and Nutrition Talks
Top Food and Nutrition question

{{trans('web/app_labels.text_Heading')}}
{{trans('web/app_labels.text_some_custom_error')}}
{{trans('web/app_labels.text_Heading')}}
{{trans('web/app_labels.text_some_custom_error')}}