Parenting
IVF Experience Story of A Mom - What to Avoid, Who Can Opt IVF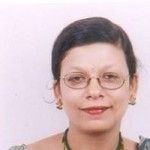 Created by Radhika Thombre Updated on Aug 20, 2019 Pregnancy, a simple joy for some, and a long wait for others—is something that teaches women about themselves, more than anything else. It teaches women patience, resilience, and above all to love themselves and take care of themselves because after all only a happy and a healthy mother can have a happy and healthy child.
In our blog here, a mother shares her own learning from the process of getting pregnant—how she learned to have faith, stay healthy, and take care of herself.
My IVF Experience Story
I am writing my own experiences before and during pregnancy. I am diabetic and was unable to conceive naturally. The years when I wanted to have a baby but was unable to belong and sometimes bleak, but once the wait got over, I realized how much more I had learned in this period and now wish to share some insights with you. Hope you will get some insight as to what to do and not do during this crucial period.
Before you plan your pregnancy please ensure you are fit in every aspect i.e. emotionally and physically. Go for walks, eat healthy food, and stay positive and happy. In fact, now doctors have started sending perfectly physically healthy mothers on a vacation to help them conceive because they believe that stress is a major inhibiting factor in natural conception. Also, those who are going in for IVF pregnancies and women who are diabetic should be more careful about their diets and should take regular walks to control their sugar levels. [Check This - IVF Treatment in Bangkok]
IVF for Diabetic
I am a diabetic since last 12 years. Unable to conceive naturally, we decided to go in for IVF or in-vitro fertilization where an egg and a sperm are fertilized outside the mother's womb and after a certain gestation period, implanted back. I had to have 5 IVF's before I conceived successfully. But it was very difficult. Even before the IVF procedure started, I had to start preparing myself for the probable pregnancy.
Before IVF Procedure
Before the IVF procedure started, my doctor asked me to take long walks to lower the blood sugar and keep it in control. There were also multiple tests which I had to undergo to determine the various parameters of my body. Some of the tests were tiring, some painful and some required just a huge amount of patience. But, thankfully, everything was fine when the reports came. Before IVF procedure is done, I was asked to take some precautions such as stop eating non-vegetarian food including eggs, or stop smoking and drinking (if you do). The main objective of this was to not let anything, even a mild case of allergy, interfere with the process.
After the procedure is over, I was asked to take bed rest for the next 21 days. In some cases, where the complications are severe, women are asked to in fact lie almost the entire day on their bed and not move at all.
What To Avoid After IVF 
Again something that requires will power. During that time, I would advise women to eat plenty of fruits but excluding pineapple, the sweet portion of Katahal. Avoid methi in vegetables and all the garam masala in food. In fact, even tea should be avoided. These are warming herbs and foods and old wisdom says that they can lead to miscarriages. Drink plenty of water and take the prescribed medicines and injections without fail.
On the 18th Day, I was to take a blood test of Beta HCG and Serum Progesterone. If Serum Progesterone is above 50 that shows you are pregnant, congratulations.
But, now starts a very delicate time, at least for the first 4 months. It is time when you are advised to take full bed rest and eat only healthy food. If the craving for Chinese food, cook at home. And if you must, then ask the restaurant not to put Ajinomoto in your food. Ajinomoto can trigger allergies or nervous spasms in the pregnant mother and even interfere with the natural brain development of the fetus.
Avoid eating non-vegetarian items as they are heavy on digestion. Eat simple, fresh, and healthy. If you have a complaint of morning sickness, consult your doctor. He/she will prescribe a safe medicine. I would suggest taking the medicine on time, otherwise, if you don't feel like eating, it can affect your health and also of the foetus. Another thing is in the latter half of pregnancy some develop gestational Hypertension or diabetes. Consult the doctor again for correct advise rather than depending on common information. In most cases, the doctor will refer you to the endocrinologist. Follow each and every step what the doctor says correctly. In fact, keep the doctor's number on the speed dial of the phone and also share it with your husband. You may want to reach out to the doctor in case of an emergency.
Physical Health After IVF 
While this is the bit of physical health, it is also important to remain healthy mentally and emotionally. Research and even tradition say that what the mothers feel is the emotion passed onto the child. You should listen to soft music, read light and happy novels, do some easy yoga exercises (but if there is a complication, ideally check with your doctor first), listen to Garbha Sanskaar audios, pray for the baby in morning and evening and surround yourself with beautiful pictures.
Regular Check-ups
Go for regular checkups every time the doctor calls and keep a check on baby's growth. As the delivery time nears, ask any one of your relative to bring prasad of the God you have faith in, before the delivery date at night. Eat the Prasad and pray for a healthy delivery without any post-delivery complications. And lo! The beautiful bundle of joy will be in your hands to cherish for a lifetime.
Kindly
Login
or
Register
to post a comment. | Dec 26, 2019
Look at this https://ivf-tour.com/ site - there is all the necessary information about IVF and artificial insemination. | Dec 25, 2019
Great post and very helpful. I'm lack info about IVF, spend much time looking for it | Aug 20, 2019
Hy, mera Ab 8 month chal Raha he, mera baby ka weight bht kam hae to kya karoon plz batao na | Nov 08, 2018
bb,222wbttttt5 z ssz s,2 | Sep 16, 2018
hello mera ivf ab 5 din pahle hi hua h plz muje kuch tips dena chahenge.. muje.. | Jun 25, 2017
thanks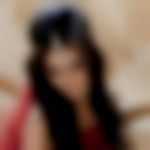 | Mar 20, 2017
This blog is such a wonderfully , real look at being a mom. She also has great posts . I thought it was helpful? check it out? www. momcuddle. com | Apr 28, 2016
Very well written Radhika. It takes a lot of guts to express your self in this way. l too hv gone through cycles of IVF. Its pain ful emotionally. Difficult to except failure. The only thing u can do is be positive and keep going. Any ways thats now over. After undergoing the painful procedures and 10 years of wait I finally conceived naturally. Had a hassle free pregnancy. Worked till I reached the labour room and delivered our bundle of joy. Happily parenting my 1 year old darling. My daughter. Aishwarya | Apr 11, 2016
Very nicely written blog... very useful for all who are trying to get pregnant | Apr 22, 2015
Totally agree wth Radhika.. i too hv undergone a IVF twice... n at last conceived aftr 9 yrs.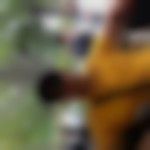 | Feb 27, 2015
well written radhika, but i will ask all the ladies here did anyone think ever why all these complication on stip rise, all majority of ladies irrespective of there age, they are having all some or other issue. we all very much influnced by western culture, i will like to add you here australia we called a developed nation deformities during pregancy is very high if u take a ratio as per thier number of person, we all live a simple life and eat healthy food not the fancy food we can avoid many issue, as she mentioned about AGINAMOTTO- WHICH CARCINOGEN - very bad for every one but we all very fond of chinese food, it will not suit with turmeric, we all use turmeric. in last 2 decades number of cancer was a stip rise in india across whole nation metro city are more effected as they are more pron to hakka noodle and other stuff. i suggest dont put in same foot what other are doing, do what is good , do what will be good for ur future.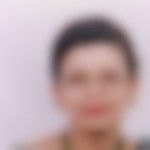 | Jan 17, 2015
Hi Anchal, These are my experiances I had written. Can I please know what is misleading in the article. I have done all this which I have shared. Please Do let me know. Thanks for your comment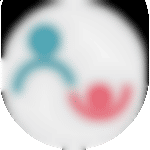 | Jan 17, 2015
Hi Aanchal. Could you please share your inputs with us or the parent blogger. We'll definitely look into it. | Jan 16, 2015
Parentune, pls pull up ur socks! Badly written article that is very misleading. | Nov 23, 2014
Very nice blog, even I couldn't conceive naturally & docs advised IVF, very useful tips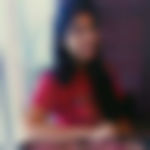 | Nov 20, 2014
Great read. Really helpful | Nov 11, 2014
very informative blog, helpful too | Nov 11, 2014
very good blog and very personal too... parentune should do more such blogs. | Nov 11, 2014
Very nice blog... some tips here are valid not only for mothers who conceive through IVF but also for any pregnant woman. | Nov 05, 2014
Radhika Thombre - Thanks for sharing your personal experience with fellow parents.
+ Start A Blog
Top Parenting Blogs
Top Parenting Talks
Top Parenting question