Celebrations and Festivals
Passing on the tradition...let your child why we celebrate Diwali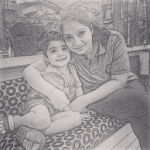 Created by Cheena M Gujral Updated on Oct 16, 2017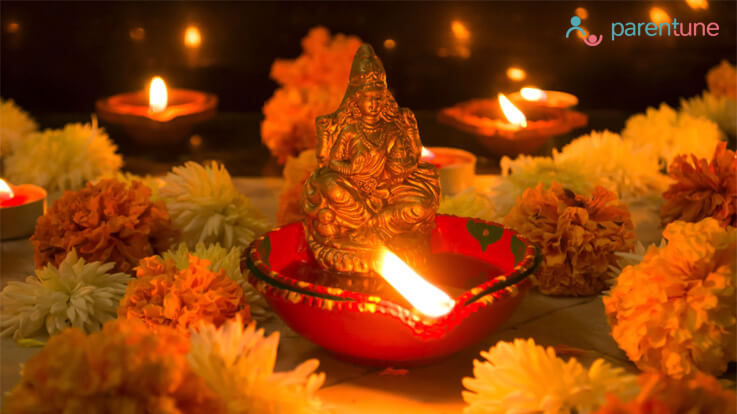 Diwali is the Festival of Lights. It is one of the most awaited Indian festivals, which is celebrated with great enthusiasm and spirit. The five day long festival celebration is a great example of feast for goodness and happiness all around.
However, over a period of time, the traditional celebrations of the festival have been taken over by the modern ones, wherein Diwali has become another festival to showcase one's superiority by choosing expensive gifts, refurnishing the house with expensive décor. Hence it has become all the more important for parents of today to take their child on a traditional journey by talking to them about the real essence of Diwali – why is it celebrated, who was Lord Rama, why was he sent to exile and then why is Diwali called the festival of lights. But before that as parents you need to make your child understand what are the traditions and rituals during Diwali that you have grown up with.
What Are Traditions And Rituals For Diwali?
Before you explain what are the traditions and rituals for Diwali, it is important that you have a heart to heart with your child about what is the basic difference between traditions and rituals. Often tradition and rituals are used synonymously and it is wrong usage as traditions and rituals are not similar in meaning. So then what is tradition?
Traditions are unique to every family, and they are like family behaviours, For instance serving "Jalebi Milk Prasad" at Lakshmi Pujan is a family tradition.
While rituals are protocols of doing things on a particular event or festival, like cleaning during Diwali is a ritual to make our homes ready to welcome Goddess Lakshmi. They are meaningful actions with spiritual or religious ideology.
So whether it is a tradition or ritual, children need to know the outlook. Young generation accepts new things, if they approve the philosophy of doing it. Thus, Diwali is an ideal time to make them familiar with our cultural heritage so that they earnestly enjoy the celebrations in family.
Why Is It Important To Pass On The Traditions To Children?
Tradition is not only wearing ethnic clothes on festivals and bursting rockets; it is following the path of values as our ancestors did. Every festival has a message and it is highly recommended for the developing minds to understand the distinction. Traditions are important to pass because they.
Connect the family: When we celebrate festivals and events together with family members, they encourage bonding which leads to better communication and connectivity
Bring stability: The celebrations and indulgence in a festival, brings balance in mind. Children know what paths were followed by their parents and what is expected from them. This gives moral stability to young ones
Inculcate values: In the era of practical based education, it become easier for children to connect well to traditions when they see their family members working on the same grounds. Cleaning house, seeking blessings from elders and spreading happiness is learnt well from home
Contribute to identities: Learning traditions, help children stand well with roots of past. They can validate their identity in world
Teach life skills: Diwali festival has so much to involve and foster. Like preparing rangolis, cooking traditional dishes and painting diyas, help child learn the skill with practice
Help in preserving the traditional way of celebrations: When we celebrate the festival with our loved ones, this directly helps in preserving the heritage for our children and in the long run for the later generation
Help in sticking to ancestral roots: The events during festival are a way to talk about family values, past and the good deeds of our ancestors. Learning about them motivates child to imbibe those virtues and stay hooked to family roots
What Is The Traditional Meaning Of Diwali?
It is believed that when Lord Rama returned from his 14 years of exile and defeating Ravana, it was a No Moon night so the people of Ayodhya lit the streets of the kingdom with earthen diyas thus forming the tradition of lighting the diyas on the return of Lord Rama Apart from this there is an ancient connection to Diwali, which can be traced from history. It is a festival which continues for 5 days and each day has its own significance.
Day 1: Dhanteras ( Dhanvanthri Triodas)
It is believed on this day, lord Dhanwantari came out of ocean with Ayurveda, for the benefit of mankind. People buy gold, steel utensils, new clothes and household things marking the commencement of Diwali.
Day 2: Choti Diwali( Kaali Chaurasia/ Nanak Chaturdasi)
On this day, it is believed that Lord Krishna killed demon Narakasur, a day of freedom from fear. Every state has its own way to celebrate this day. Some avoid lightening divas on this day and some prefer staying indoors.
Day 3:Deepawali
This is actual day of Diwali when goddess Lakshmi is worshipped. Lightening houses, divas, candles, bursting crackers are significant on this day. Sweets and gifts are exchanged expressing joy and happiness.
Day 4:Govardhan Pooja/ Vishwakarma Day/ Bestu Baras
It's also celebrated in various forms all over India. People worship their machinery and instruments on this day.
Day 5: Bhai Duj / Teeka/ Bhaubeej
The day dedicated to sisters and brothers, wishing for healthy and great life. This marks the end of long festive time.
How Can We Make Children Familiar To Diwali Traditions?
It is good to shop for traditional attires and the pollution free crackers for your child. But it becomes equally important to teach them about the religious associations. Forcing them to accept it blindly is not that helpful, prefer involving them in the activities so they enjoy and learn. Here are few tips to actively connect your child.
Read books and articles: You can read books on Ramayana on Diwali with children. Help them seek interest in literature and traditional details about festival
Be a role model for your child: Participate with your family in rangolis and domestic work. Children will do what they see at home
Art and craft: Art and craft is a good way to merge traditional learning and arouse interest among children. Prepare simple craft and paint diyas with child. Motivate them to prepare cards and lit house
Do it yourself activities: Encourage your child to do simple tasks like grooming house and helping parents in kitchen or even painting diyas or doing rangolis. Do it yourself, is very engaging for young minds
Seek blessings from elders: Spend some time with them listening their old tales and stories of wisdom. They are good example for your child to believe in goodness
Join traditional communities: There are numerous communities that are helping us touch our roots traditionally so be enroll with them and be an active member. This will help bringing familiarity to traditions
Spiritual CD's and audios: You can also buy some spiritual CDs or play it directly on your smart phone. When you play the spiritual bhajans or songs on your smart phone or tabs, it will ignite your child's interest to listen them often
Thumb painting and chalk painting: Use thumb or fingers to paint diyas or do some rangolis with your toddler. However, ensure to be there and supervise your child
What Are The Challenges In Passing On The Traditions To Children?
Children these days are very curious to find the facts over accepting them blindly.
Be patient while you deal with them in imparting traditional values. They seek time and logical details in mythology
If child feels enforced to follow customs, it may foster disliking in future that will hamper their spiritual inclination
It's is difficult to hold on children interest for long. They are too fragile to get distracted
Mostly parents have no time in busy schedule to impart traditional teachings
Prioritizing is a major challenge when so many extracurricular activities are there to be followed by child
Adequate facilities may also be a limitation for parents. In metro cities it is difficult to go places seeking required facilities
Parents lacking proper information about traditions may obstruct child's interest in learning traditions
Is It Important To Pass On All Traditions?
Ours is a country of blended cultures and have lots of contradictions - as to what to is right and what is wrong. Hence use your discretion while passing on the traditions to your child.
Contradictions in culture: Teach them about contradictions and different take on things in different religions. You can start by telling them that while wearing white is inauspicious for one community it is considered festive and auspicious for the other, similarly in some religions idol worship is prohibited and is considered bliss in other. Hence it is quite important to know what to pass and what has to be reformed
Positive traditions should be encouraged: Traditions which infuse hatred, racism or discrimination, shall be limited and eradicated. Passing on the traditions which call for love and happiness shall be encouraged amongst children
Be careful about what you teach your child:Children are the bolster for flourishing future, be cautious before you preach. This Diwali when you download the richness of tradition to your child, do it with an aim to spread wave of joy considering their freedom of choice. Long live our culture

Did you like the blog on passing on the tradition? Do share your reviews and tell us how you plan to work on passing the traditions? Please do share your thoughts and views in the comments section below. We would love to hear from you.
Kindly
Login
or
Register
to post a comment.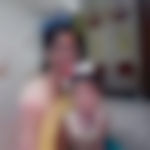 | Oct 17, 2017
happy diwali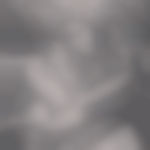 | Oct 17, 2017
rightly said puloma pandey | Oct 17, 2017
Good job Cheena mGujral. Really it's good for kids to know our traditions & rituals. | Oct 16, 2017
Its a very good idea. Dewali is not only a tradition but is an opportunity to strengthen the relationship. Helps us to brings out some moment and make it memorable with our loved ones.
+ Start A Blog
Top Celebrations and Festivals Blogs
Top Celebrations and Festivals Talks
Top Celebrations and Festivals question

{{trans('web/app_labels.text_Heading')}}
{{trans('web/app_labels.text_some_custom_error')}}
{{trans('web/app_labels.text_Heading')}}
{{trans('web/app_labels.text_some_custom_error')}}