Health
People called me paranoid: Confessions of a pollution-phobic mom Created by Harpreet Suri Updated on Oct 19, 2021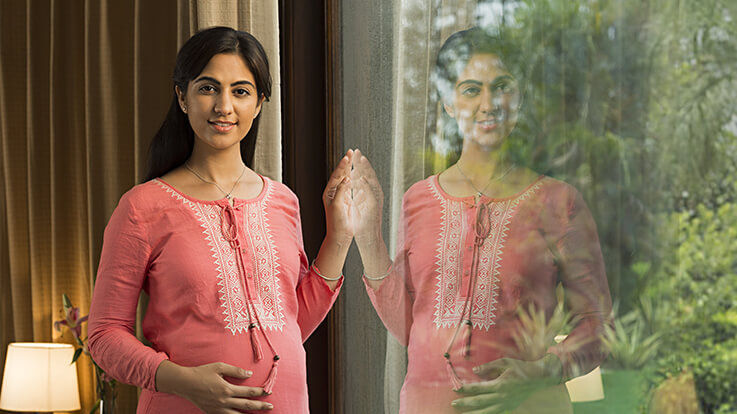 I want to make a confession. I have a phobia.  A phobia of unclean air. When I look back, I have been paranoid about pollution throughout my life, but during my pregnancy and on becoming a mom, the paranoia hit a next level; my fear of germs, dust and polluted air intensified manifold.

I remember this one time I made my son, Arhann (six-years-old) sit at home for a week because the news said the air pollution levels were particularly high during that time! And even when he joined back, he would walk from home to the school bus stand wearing a mask. I'm pretty sure he took it off the moment he was inside the bus, but knowing his paranoid mom, he would come back wearing it!  I would lose my temper if he would forget the mask in the bus or in school.

When I was pregnant with my second child (Aayat – now, one-year-old), I remember how scared and nervous I used to get every time I stepped outside for medical check-ups and ultrasounds. I felt all the pollution entering my body and was petrified that my baby would get affected too. Even today, when I take my daughter out for doctor check-ups and vaccinations, my heart skips a beat; I always feel like I am stepping into the war zone!

I have felt helpless for years – and I do want to get rid of paranoia. I have googled and read pretty much everything about how to get rid of harmful pollutants, but guess what – all that information just frightens me more! I recently learnt that it is not only outdoor pollution that I need to be concerned about – the greater devil lies inside my own home. Yes, my house! I read that there are pollutants even more harmful (than outdoors) inside my home – cigarette smoke, dust in the carpets, pollen, cooking gas, disinfectants, and the list is endless. What was I going to do now? I simply couldn't contain my feelings anymore. I called my mom and just let it all out: "Mom, I think we are all going to die very soon. The air inside my house is polluted with bacteria, dust particles and organic compounds."

My mom had a hearty laugh and said: "You should come home now and check out this thing that dad and I bought last week – you will love it dear and it will take care of your fears – I guarantee that!"

That miracle thing was a Honeywell air purifier. As soon as I saw it, I knew I had to get one too. A machine that cleans air! What was I waiting for till now?! But sure enough, I ran some research even on this air purifier too – and the first thing I stumbled upon was this television advertisement featuring Kareena Kapoor followed by an online interview where she was asked, "How do you keep your home air clean?" and here's what she said: "I have the house aired out. Staying in closed environments, especially in air-conditioned environments all day long, is not the healthiest thing to do. I've installed the Honeywell Air Touch air purifier in my home and that's keeping air in my home cleaner than before. It can capture upto 99 percent particulate matter from the air passing through its filter, even that which is invisible to the human eye and can cause damage when we breathe it in. What I like most is that I can monitor air quality in my home from my phone, even when I am away. I feel more secure knowing that my family is at least breathing cleaner air when at home."

The same day I got the Honeywell air purifier home. I have been using it for almost a month now and I can actually feel a difference in the air quality of my house. So mommies, take it from me; this product is for keeps.

Some more tips:
Increase ventilation in your homes, especially in early mornings when outside pollution levels are low. Don't completely depend on exhaust fans and chimneys while cooking. Throw open the kitchen windows.
If you are dusting or cleaning, please don't forget to switch off the AC so you are not circulating the same polluted air.
We have all started making conscious lifestyle choices when it comes to physical and mental well-being. So why not take note of one more choice and get rid of pollution from at least our homes?
Disclaimer: An initiative by Honeywell to help you breathe pure air and take care of your family. Please check the website for more details. Opinions expressed above are independent opinions of the writer.
Kindly
Login
or
Register
to post a comment.