Celebrations and Festivals
How to keep your pet safe this Diwali?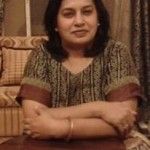 Created by Ritu Ghai Updated on Oct 18, 2017
Diwali is here and after a year long wait, you are all spirited to celebrate this Festival of Lights with sweets, celebrations, Puja and fireworks to welcome wealth and prosperity in your life. Amidst all the fun and fervor of these joyous moments, have you forgotten your furry friend who is pretrified of all the sounds and pollution. Diwali fireworks and lights causes your gunshy pooch to either bark continuously, run amok, stop eating food and flee to hide in a corner.
How Can I Keep My Dog Safe This Diwali?
Diwali can be a stressful period for your dog. It's important to take a few steps to make your pet feel secure and less fearsome.
Keep your dog indoors: It's best to keep them indoors during the celebrations preferably in a place they are comfortable in.Keep the doors and windows of their room securely shut and have them supplied with fresh water
Take your walk during the day: Since cracker busting takes place in the evening usually, take them for a walk during the day
Avoid leaving it alone for a long time: Try not to leave them alone for long. If you must, then leave them in the company of a person they are familiar with
Keep your vet details handy: Keep the contact details of your veterinarian handy in case your pet faces acute distress. The vet can put them on anti-anxiety medication. Always have a first aid kit handy for any bizarre incident. There have been cases when pets have run out of the house to get away from the noise. It's advisable to have a name tag with your phone number attached to the dog's collar
Keep them away from the bright lights: The smoke from crackers can be uncomfortable for their eyes. Also all the brightness from diyas and lights can make them fretful. Keep the rooms curtained, make sure that the diyas and candles are out of the reach of the pooch and try every attempt to make them safe
Ensure that the rooms are sound proof: Dogs can hear many times sharper than humans. So imagine the impact of bursting crackers on their ears. Sound-proof the room as much as you can. Distract them by switching on TV or some music. You can also make them play with a toy to divert their attention. Pamper them, cuddle them and be with them as much as possible. Howeverthere are some dogs who are unaffected by all the sound and light. You are lucky if you have one
Invest in good dog masks: All this pollution can cause breathing problems in dogs as their noses are sensitive. Especially dogs with punched noses like pugs, bull dogs, boxers etc. Keeping them indoors can help. There are dog masks are available if your dog can wear one. If you have a dog purifier at home, it can be a great help in a situation like this
Keep your pet hydrated: It is quite important to keep your pet hydrated during this time, as fear and anxiety makes the pet salivate more thus losing out on body fluids
Keep a close watch on the nose: All the pets especially dogs and cats love to sniff around so just be careful that they don't sniff on any gun powder that is flying around because of cracker bursting. Gun powder can be dangerous for your pet as it can lead to spasms and muscle cramps in your pet so do keep a watch on your pet's nose
Music to soothe the traumatized pet: Music has a calming effect on your pets as well; in addition it can cancel the loud and unpleasant noise of crackers. However, ensure to play a soothing music at a level that is not too loud either for you or for your pet, else it will backfire
Don't force-cuddle your pet: Yes, human touch is healing and comforting for your pet, but not at the time when it is dealing with its fear and trying to cope up with it. Your pet knows how to deal with its fear by hiding either under the table or bed or even under the quilt that is its defence mechanism against the loud noise produced by the crackers
Homeopathic medicine to calm your pet: You can also consult a homeopathic doctor for some medicines that can be given to your pet to soothe the anxieties
Celebrate Quiet And Peaceful Diwali
In all circumstances, keep your pets away from fireworks, crackers and bright lights. Diwali is a festival to enjoy with your family and friends and your furry friends need to be taken care of. There are a few people who prefer to go on a holiday with their pet to a quieter place. This is a great way to get some rest and also keep away your dog from the pollution and overload of noise.
The media is replete with messages for an environment friendly Diwali. Try using electric lights, diyas and lamps for lesser pollution and noise free Diwali. Not only will you be a responsible citizen of the country but a caring pet parent as well.
Did you like the blog on pet safety during Diwali? How do you ensure to keep your pets safe? Please do share your views and feedback in the comments section below.
Kindly
Login
or
Register
to post a comment. | Oct 20, 2017
l98 | Oct 20, 2017
p | Oct 19, 2017
thoughtful blog indeed. thanks Ritu Ghai for sharing this blog.. I am sure the tips would come in handy in taking care of our lil pooch.
+ Start A Blog
Top Celebrations and Festivals Blogs
Top Celebrations and Festivals Talks
Top Celebrations and Festivals question

{{trans('web/app_labels.text_Heading')}}
{{trans('web/app_labels.text_some_custom_error')}}
{{trans('web/app_labels.text_Heading')}}
{{trans('web/app_labels.text_some_custom_error')}}