Parenting
Babycare
Health
How To Plan A Perfect Date With Your Husband Post Having A Baby?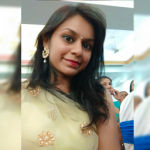 Created by Urvashi Shah Updated on Feb 09, 2018 After having a baby on board, you and your partner will mostly be involved in changing diapers, feeding your child, shopping for your child, busy with work and other household chores. Everything in your lives will only be about your little one which is great! But, hey let's not forget that you are wife/husband before being a mom/dad.
Having a little one dependent up on you for everything is wonderful and also tiring enough to not be able to make time for each other which might also be frustrating at times. You just need to keep calm and manage ways to get some time for each other every single day in order to make your marriage work wonders once again.
Since you will be spending most of your time with your baby and doing other works all day long, make it a point to take out at least a couple of hours for each other every single day and also plan a date every once a week if possible and decide to stick to it for most of the time if the conditions permit.
Ideas that will help you plan a perfect date with your husband/wife after having a baby.
Make a plan:

You first need to get some time off to think what the two of you can do together which gets your soul filled. Plan something fun and make sure you two stick to it. This plan need not be exotic as it was before you had a baby. It can be as simple as going out for a coffee or a simple lunch or dinner. If you cannot leave your child with some help for a longer period of time then find a restaurant or a café which is nearby your house so that you can rush home immediately if need be. At the beginning when your child is little, you can keep the dates simple and short.

Take a stroll:

As I mentioned before, you need not go to a lavish restaurant or a fairyland to have a perfect date with your partner. Since you will be busy with feeding, cleaning and putting your child to nap throughout the day, you can simply take a few minutes off and go for a stroll in the evening after dinner once your baby is off to sleep. You need to worry about your child all the time and use these romantic minutes to keep up with your love life with your partner.

Shower affection:

You will be too busy showering affection on your baby that you won't even notice your partner being strived off all your affection. When was the last time the two of you called each other with sweet nicknames or simply left a romantic text message in between the busy schedules? Can't seem to remember? Well then do it right away. Your dates do not have to be about going out and enjoying but about showing love and affection to each other. So write a love letter or type a lovely message and hit send to your partner which will keep the romance alive.

Give your beloved a day off:

If you cannot seem to find time to go for a stroll or a movie, just give your partner a day off from the baby duties. You can draw your beloved a warm bubble bath or simply watch him relax watching his favourite sports or series on TV while you can cook a meal for the two of you and enjoy a candle light dinner as your little one goes off to sleep. See, how you can be on a date right under your roof?

Connect each day:

Yes it can be tough to have some romantic time out of the house, but don't worry. Once your partner leaves home for work every morning, you can simply leave a small love message on his mobile phone which will put a smile on his face amidst his busy schedule and he will love to revert the same to put a smile on your lovely face too. See, how such a small gesture will make the two of you fall in love all over again? You can even call your husband while he is at work and use these precious little minutes to convey how much you love him and yes you might want to avoid ranting about your baby spitting up and pooping throughout the day. Just keep the conversation romantic which will lighten up your day.

Movie night:

Since a date doesn't necessarily have to be happening out of your house, you can even plan one under your roof where the two of you can be in comfort and not having to worry about your little one too. Plan a movie night at home once your baby dozes off and catch up on a romantic, chick-flick, thriller or a horror movie of your choice. You don't have to worry about looking your best as being in your pyjamas and being comfy and cosy with your partner is all that you will want.
These wonderful date ideas will keep the spark of your romance alive. After the date you can happily get back to your lives where everything revolves around your tiny bundle of joy. With little efforts to put in, rekindle your romance with these simple and lovely tips once you have a baby on board.
Did you like the blog? Did you find it useful? Do you have ideas? Please share your thoughts, ideas and feedbacks in the comments section below as we would love to hear from you.
Kindly
Login
or
Register
to post a comment. | Jan 11, 2020
Microsoft Office Suite of products developed by Microsoft that includes Microsoft Word, Excel, Access, PowerPoint, and Outlook. Get some easy steps for easy downloading, installing, activating, and re-installing the Microsoft Office suite at https://officecom.us/setup/ | Jan 07, 2020
norton. com/setup Norton antivirus http://n-norton-norton.com/ Norton antivirus programming has been wiping out malware, infections and different sorts of on the web and disconnected dangers from influencing the presentation of a PC for a considerable length of time. norton.com/setup | Dec 24, 2019
For Downloading,Installing and activating the Office product key, and Get Started by Office setup. for more information please visit our site office. com/setup. visit- https://www.offiice-officecom.com | Dec 05, 2019
Hi Jones Wilson ! Thanks for appreciating our team. | Dec 05, 2019
I found so many interesting stuff in your blog especially its discussion. From the tons of comments on your articles, I guess I am not the only one having all the enjoyment here! keep up the good work… Regards, https://https-www-norton.com/setup | Dec 05, 2019
There are specific dissertation web-sites by using the online world to build safeguarded web saved with your website online. Regards, https://www.officecommsetup.com | Dec 05, 2019
The article has truly beat my slant. I am going to bookmark your site and keep up checking for flashing new information. Regards, https://www.office-help-setup.com | Dec 05, 2019
I wanted to thank you for this great read!! I definitely enjoying every little bit of it I have you bookmarked to check out new stuff you post. Regards, http://www.ms-officesetup.com | May 28, 2018
I think this is very informative detail for a couple and they can solve their problems related to this topic by reading this. From https://www.topreviewstars.com/do-my-homework-for-me/ I come to know that many couples give positive feedback to this.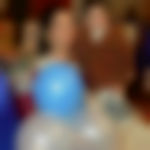 | Feb 10, 2018
Thanks for giving best ideas become after baby husband don't get time | Feb 09, 2018
definitely some amazing ways to rekindle the romance . thank u so much for this wonderful blog! | Feb 09, 2018
Indeed a good article coz after baby husband's usually get neglected
+ Start A Blog
Top Parenting Blogs
Top Parenting Talks
Top Parenting question