Health
7 Polio Facts You Should Know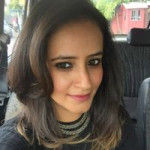 Created by Ekta Updated on Jan 28, 2019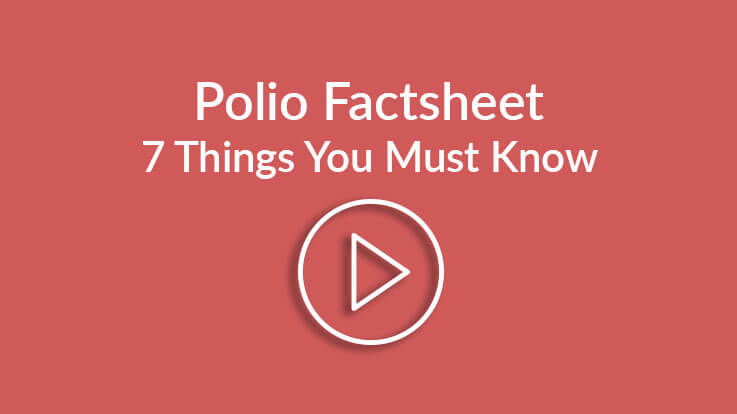 World Health Organisation (WHO) describes polio as a highly infectious disease, which affects children in the age group of 0-5 years. That's the reason a maximum number of vaccinations are given to your child in initial years, in order to prevent them from getting affected with such viruses. So, does polio still exist in India? Is it curable? Even though there is no cure for Polio, but it can certainly be prevented if your child takes proper vaccinations.
Frequently Asked Questions on Polio
Read answers to the following questions to find out more...
FAQs on Polio
Answers.    
What Is Polio?
Polio is a highly infectious viral disease, which affects children under 0-5 years.
How does it spread?
Transmitted by person-to-person, spread mainly through the fecal-oral route or, by contaminated water or food. Multiplies in the intestine can also enter the nervous system.
Symptoms
Fever, fatigue, headache, vomiting, stiffness of the neck and pain in the limbs
Prevention
By stimulating your child's immune system with Polio vaccinations
Types of vaccinations
-OPV (Oral Polio Vaccine)
-IPV (Injectable Polio Vaccine)
Dosage
-OPV: The first dose is given to newborn baby, then 3 doses of OPV and IPV 4 weeks apart at 6th, 10th and 14th week.
-Followed by booster doses of OPV and IPV, at 15th to 18th month &
-A booster dose of OPV at 5 years.
-And pulse polio doses on every national immunization day conducted by the government
India, polio-free
India was declared polio-free in March 2014. It is still important for us to take the
vaccine till polio is eradicated globally.
Still prevalent in Nigeria, Afghanistan, Pakistan
6 in 1 Vaccination Awareness Vaccination Awareness is an education initiative by GSK.
Apart for hygiene and proper nutrition, vaccination plays an important role for your child's health and wellbeing.
You could also get your baby a combination vaccination which provides protection to fight against multiple diseases including serious Polio, with fewer pricks, lesser discomfort and the same protection as with individual vaccination.
It gives protection for 6 diseases including; Diphtheria, Pertussis, Tetanus, Hib, Hepatitis B and Polio - which are vaccine preventable. Combination Vaccination offers timely protection against these with less delays and better vaccination coverage.
Pertussis is a contagious respiratory disease that could be serious in infants. It is also called whooping cough. Diphtheria is a bacterial infection that could block airways and could lead to difficulty in breathing. Besides Diphtheria and Pertussis, Tetanus, Hib, Hepatitis B and Polio are other diseases that Combination vaccination provides protection from. While Polio could lead to paralysis and disability, Hepatitis B is a viral infection affecting the liver. Tetanus could lead to muscle spasms and Hib could cause infections like Pneumonia or brain fever.
So, when your baby is 0-2 months old, consult your Pediatrician to know more about protection from 6 diseases with combination vaccination.
References
https://www.who.int/immunization/research/forums_and_initiatives/1_MWilde_Combination_Vaccines_gvirf16.pdf?ua=1
https://www.cdc.gov/vaccines/parents/why-vaccinate/combination-vaccines.html
http://gskprotect.in/6diseasescombinationvaccination/index.html
Disclaimer:
A public awareness initiative by GlaxoSmithKline Pharmaceuticals Limited. Dr. Annie Besant Road, Worli, Mumbai 400 030, India. Information appearing in this material is for general awareness only and does not constitute any medical advice. Please consult your Doctor for more information, any question or concern you may have regarding your condition.
Please consult your physician for the complete list of vaccine preventable diseases and for the complete vaccination schedule for each disease.
The mere appearance of this article on this website/page does not constitute an endorsement by GSK or its affiliates of such website/page or any other articles, images or videos, if any, appearing on this website/page.
CL codes: NP-IN-INH-OGM-200101, DOP Dec 2021
Kindly
Login
or
Register
to post a comment.