Parenting
Education and Learning
Make study time effective with Pomodoro technique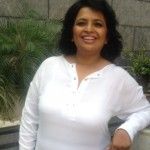 Created by Swapna Nair Updated on Feb 21, 2021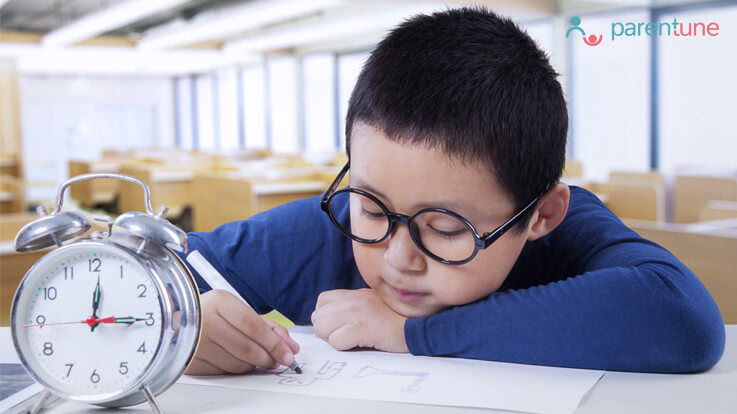 Recently a video went viral of a mother teaching her child. The child is crying and pleading the mother to be kind. On seeing the video some laughed recollecting their school days, some cried, some cried foul. But somewhere it hit everyone.
Yes we are in a system. Education is non -negotiable. Schooling, home-schooling, unschooling or alternative schooling- education comes in all kinds of packages. The end result has to be 'learning'.
So How Do We Make Studies Effective?
Ask any student to study and their reaction is same as is their answer, 'boring, sleepy, ugghhh'. So how can we bring about quality to their learning?
The most important factor to be incorporated is routine
Routine creates good habits. Routine can be set by using Pomodoro technique
What Is Pomodoro Technique?
Pomodoro technique is an interesting and simple time management method developed by Francesco Cirillo in the late 1980s. The technique uses a timer to break down work into intervals, traditionally 25 minutes in length, separated by short breaks. These intervals are named pomodoros, the plural in English of the Italian word pomodoro (tomato), after the tomato-shaped kitchen timer that Cirillo used as a university student.
How To Follow The Pomodoro Technique?
Allot time slots for all the activities from the time your child returns till his/her bedtime. For an instance -- Set rules, rewards and consequences before sharing the schedule to children. Keep a copy of this pasted on his/her desk/wardrobe. Incentives And Rewards
You can create an incentive chart and put it up also visibly. As a parent, you decide on the number of stars to be achieved. Once they score that, treat them to an extra hour of play/entertainment.
How Pomodoro Technique Works?
Now take one time slot. Use the Pomodoro method. One Pomodoro is equal to 25 minutes. A Pomodoro set will be Work in 25 min intervals +5min breaks. Here it will be--
Plan:Go through the homework and portion to revise. Plan and prioritise. Make an estimate of how many Pomodoro sessions would be needed. Help your child to choose and keep ready the material to study/write. Make such a list on paper or in a notebook. This notebook can be an attractive notebook or diary which the child will feel like using.

Math Solve 10 sums- compound interest Pythagoras theorem
Science Learn the first 10 elements of Periodic table adaptation of plants
Hist Map study decline of Mughal empire
Eng Grammar exercise- Adverbs para writing

Set your timer: Choose a suitable timer. It can be a kitchen timer or an alarm clock. If you are using the cell phone timer then ensure that you do not leave the cell phone near your child
Focus: Make it like a game-25 minutes of total focus. Keep away phones/ turn off computers/TV. When the timer goes, the child steps away from the desk. The first Pomodoro is over
Take a break: During this 5 min break, let the child stretch, walk around the house, play soft ball or listen to music (depending on the age). The child can also have one of the snack bowls you have prepared
Repeat Work for 3 such Pomodoro sets: Then take a 20 min break. Continue the Pomodoro if needed. (Older kids). An older child can take 4 Pomodoro sets
Note: Keep one Pomodoro slot for revision or recap. Here also plan how they are going to revise.
Different Methods To Use Pomodoro Technique
Remember: If you or your child organises a study group, please supervise to ensure no time is wasted.
What Are The Advantages of Pomodoro Technique?
Did you like the post on pomodoro technique? Please do share your views and feedback with us in the comments section below
Graphic Organiser: One method could be using a graphic organiser to revise. Till students are in Grade 5 it is advisable for parents to be beside or around them as they require the guidance and support. Spider diagram, flow chart and the mind map are samples of graphic organiser
Flash Cards: Another method could be using flash cards- Create flash cards on the topic. You can teach alphabet to rocket science using this method. Distribute the flash cards in different places in the room (for smaller ones you can hide them). Use the 25 min to pick out the cards and arrange sequentially. After arranging, read aloud
Quiz: this is a delightful method of testing the topic especially for smaller kids. The older ones can do this when they have a study group

Time management
Improved output- quality and quantity
Exercising will power and self-control
Strengthening focus and motivation- eliminating multi-tasking
Eliminate tiredness/burnout
Reduces stress and anxiety
Inculcates good study habits by improving reading and writing, helps to track homework, helps to break large components into smaller
This is very good for ADHD and hyperactive children
Use this technique in other areas of life as well like picking up their toys.When they complete in 25 minutes, use the 5 minutes to tell a short story, to play or have a cupcake
This content has been checked & validated by Doctors and Experts of the parentune Expert panel. Our panel consists of Neonatologist, Gynecologist, Peadiatrician, Nutritionist, Child Counselor, Education & Learning Expert, Physiotherapist, Learning disability Expert and Developmental Pead.
Kindly
Login
or
Register
to post a comment.