Parenting
Health
Post Vaccination Baby Care – Problems, Tips to Soothe from Vaccine Shot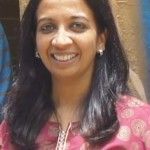 Created by Janaki Srinivasan Updated on Sep 25, 2018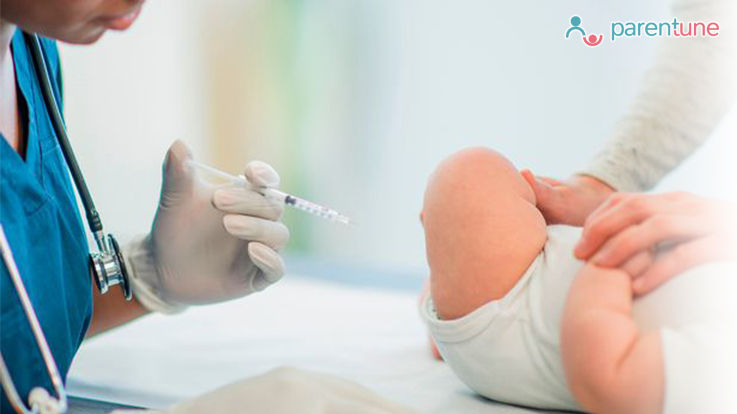 Vaccines are extremely important to protect your little one from illness but the thought of getting your child vaccinated and the effects post that makes even the strongest parents shudder at the thought. Well, not any more. Here are some tips to help you pacify your child and to make your baby comfortable after a shot.
Why Vaccination is Important?
Recently there has been quite a lot of controversy surrounding the need and importance of vaccines. Many parents are against getting their children vaccinated as they want to improve the immunity of their children naturally. But in reality vaccines trigger the immune system to create antibodies that fight against them. If you don't vaccinate your child, you are making him/her prone to serious epidemics some of which could even be fatal. Hence without going much into it, let's look at ways to comfort your distressing baby just after a shot.
Possible Problems After Vaccination:
It is first important to know the possible problems that your child could face after a shot so that you know exactly how to go about easing it. Some of them include:
Mild Fever:
Normally, doctors talk to the parents about the possible side effects post vaccination shots. In case your child has a mild fever, you could give a paracetamol based on the advice of your doctor on the dosage. First, you need to confirm that the fever is an effect of vaccination. So, check with your doctor first
Irritability:
Normally babies tend to be fretful and irritated for some time after a shot. They may even refuse to eat. Cuddle your baby and try to distract him/her with some quiet activities. Make sure the temperature at home is comfortable because children tend get more irritable if it gets too warm
Redness And Swelling At The Site Of The Injection:
The area around the site of injection normally becomes red and there may be some swelling too. Apply an ice pack or a cool compress for about 10 to 20 minutes. If that doesn't help, check with your doctor if Ibuprofen can be given
Rashes:
Sometimes a mild rash may appear 7 to 14 days after a chicken pox and MMR vaccine (Measles, Mumps and Rubella). These are normal and go away on their own after a couple of days
Tips To Soothe Child After Vaccination:
The symptoms above may show up some time, but the immediate problem that you have to handle as a parent soon after vaccination is to soothe your baby in tears. Parents who have visited the clinic for a shot know that it is quite a task to comfort the baby in pain. Here are some ways which you can handle the situation. Read more tips to reduce vaccine pain or swelling.
Comfort Your Baby:
Even while your baby is getting vaccinated, hold their upper arm and provide him/her some comfort while the shot is being administered. Stay close and offer comfort. This is the first step to provide instant relief.
Feed Your Baby:
Feeding your baby immediately after a vaccine can help alleviate the pain. Babies normally tend to get distracted easily and this is the best way to distract them from the pain.
Try To Distract Them:
As already mentioned, it is a good idea to distract your baby after a vaccination. That way, they tend to forget the pain immediately. Bring a toy along, or try pointing to something that's running in the TV or anything that could grab his/her attention at that moment. This could prove quite helpful.
Sugar Syrup:
Try feeding your child with some sugar water just before you leave for vaccination. You could also dip his/her pacifier in sugar water and let him/her suck it. Sugar is known to reduce the intensity of sting that is caused by vaccination.
In most cases, more than the babies, it's the parents that dread an appointment to the doctor for vaccination. And why not? It is no easy thing to see your baby being pricked and teary eyed. The easiest thing to do is to cuddle him/her soon after a shot to tell him/her you're there and you understand his/her pain. That way, after a while, they tend to get a bit easy. The best thing to do according to the doctors of the Children's Hospital of the King's Daughter's in Norfolk, Virginia is to follow the 5s (Swaddling, side/stomach position, shushing sounds, swinging and sucking)*. This according to them would relieve the pain without the need for medication. So, get ready for the next visit to the doctor for vaccination. And you know how to handle it, right? 
*Source: http://thechart.blogs.cnn.com/2012/04/16/the-5-ss-easing-baby-pain-after-vaccine-shots/
Did you like the blog? Did you find it useful? Please share your thoughts, ideas and feedbacks with us in the comments below; we'd love to hear from you.
Vaccination Awareness Vaccination Awareness is an education initiative by GSK.​
Vaccination plays an important role for each child's health and wellbeing. Combination Vaccination - Did you know that there is a way to get your child protected from upto 6 diseases in a single shot? Yes, it's true. Combination Vaccination means combining protection for multiple diseases in a single shot!
This means fewer pricks, less pain, fewer visits to the Pediatrician, fewer delays, while making sure your child gets the same protection as they would with separate vaccines. It ensures better vaccine coverage and schedule completed on time.
The 6 diseases that Combination Vaccination provides protection against are Diphtheria, Pertussis, Tetanus, Hib, Hepatitis B and Polio.
The vaccination is available in several options which cover 3 to 6 of these diseases with just single injection. Pertussis, also called whooping cough, is a contagious respiratory disease that could be serious in infants and could lead to hospitalization. Diphtheria is a bacterial infection that could block airways and could lead to difficulty in breathing. Besides Diphtheria and Pertussis, combination vaccination also provides protection from Tetanus, Hib, Hepatitis B and also Polio. While Polio could lead to paralysis and disability, Hepatitis B is a viral infection affecting the liver. Tetanus could lead to muscle spasms and Hib could cause infections like Pneumonia or brain fever.
So, when your baby is 0-2 months old, consult your Pediatrician to know more about protection from 6 diseases with combination vaccination.
References
https://www.who.int/immunization/research/forums_and_initiatives/1_MWilde_Combination_Vaccines_gvirf16.pdf?ua=1
https://www.cdc.gov/vaccines/parents/why-vaccinate/combination-vaccines.html
http://gskprotect.in/6diseasescombinationvaccination/index.html
Disclaimer:
A public awareness initiative by GlaxoSmithKline Pharmaceuticals Limited. Dr. Annie Besant Road, Worli, Mumbai 400 030, India. Information appearing in this material is for general awareness only and does not constitute any medical advice. Please consult your Doctor for more information, any question or concern you may have regarding your condition.
Please consult your physician for the complete list of vaccine preventable diseases and for the complete vaccination schedule for each disease.
The mere appearance of this article on this website/page does not constitute an endorsement by GSK or its affiliates of such website/page or any other articles, images or videos, if any, appearing on this website/page.
CL codes: NP-IN-INH-OGM-200101, DOP Dec 2021
Kindly
Login
or
Register
to post a comment.
+ Start A Blog
Top Parenting Blogs
Top Parenting Talks
Top Parenting question