Health
Prevention is better than cure to ward off Dengue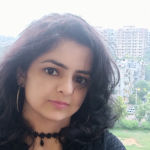 Created by Shikha Batra Updated on Mar 17, 2022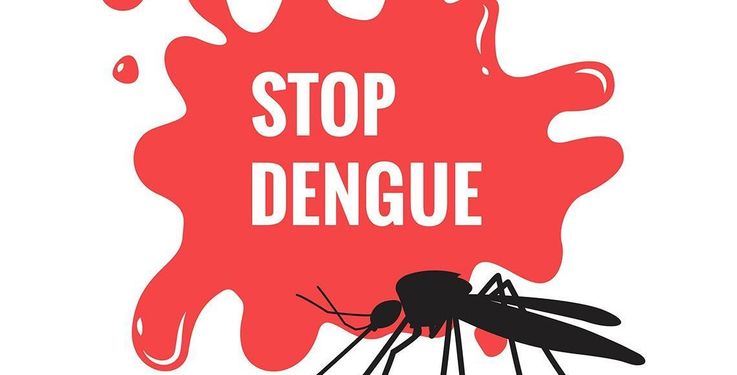 Prevention is better than cure to ward off Dengue 
The count of dengue cases has risen to 48 till March 15 this year in the national capital, as per the weekly report on vector borne diseases, released by the three municipal corporations of Delhi i.e. the North Delhi Municipal Corporation, the South Delhi Municipal Corporation and the East Delhi Municipal Corporation. 
The rising figures are a cause of concern for Delhiites as well as the concerned authorities taking into account the fact that dengue cases have overshot the 10-case mark of records of past four years in the period of January to March. A similar rise can be seen in cases of Malaria as well as Chikungunya.
NUMBER OF DENGUE CASES IN THE MONTH OF MARCH 
(As per cumulative report submitted by SDMC)
| | | | | |
| --- | --- | --- | --- | --- |
| Cases of | 2022 | 2021 | 2020 | 2019 |
| Dengue | 48 | 5 | 6 | 3 |
| Malaria | 4 | 1 | 11 | 0 |
| Chikungunya | 8 | 1 | 0 | 0 |
As per the SDMC official both malaria causing anopheles and dengue causing aedes aegypti mosquitoes become active when the temperature goes above 27-28 degree celsius.
Key facts about Dengue:
According to WHO, the number of Dengue cases reported to them have increased over 8 fold over the last two decades.

Dengue is a viral infection transmitted to humans through the bite of infected mosquitoes. 

It is transmitted through the bites of infected female mosquitoes,primarily Aedes Aegypti mosquitoes.

The virus responsible for causing dengue is called dengue virus (DENV).

DENV is frequently transported from one place to another by infected travelers.

It is found in tropical and subtropical climates and is mostly widespread in urban and semi-urban areas.

The local variations in risk involved are influenced by climate parameters as well as social and environmental factors.

Symptoms of dengue usually last for 2-7 days, after an incubation period of 4-10 days after the bite from an infected mosquito.

The mosquito that spreads dengue virus is mostly found in the contaminated stagnant waters in the buckets, flower vases, coolers, old tyres, trash cans etc.

The female mosquito usually bites on the legs and arms. 

It is commonly seen during daytime both indoors as well as outdoors.

The virus cannot be transmitted from person to person and is only caused by the bite of the Aedes mosquito.

There is no vaccine for preventing severe dengue.
The most common symptoms of Dengue are: 
Nausea

Vomiting

Rashes on the body

Pain behind the eyes

Muscles or bone pains

Body ache

Swollen glands

Severe headache

High fever
The associated complications can range between subclinical disease (wherein the person affected may not even know he is infected) to severe bleeding, respiratory distress, organ impairment, and/or plasma leakage and sometimes it can even be fatal when not managed appropriately.
Tests for dengue:
Simple blood tests can be used for diagnosis which can check for the viral antibodies or the presence of a specific antigen. 

The Dengue NS1 antigen test which helps in identifying the fever early and with more promptness. It is a rapid care test.

IgM detection is used for patients presenting more than 1 week after fever onset.

A Complete Blood Count (CBC) gives a complete blood picture along with the platelet count.
A patient with Dengue would usually test positive for dengue- specific NS1 antigen, a decrease in platelet count and a decrease in total white blood cells  (WBC ) count.
Treatment of Dengue: 
Most patients infected with dengue virus usually recover between 2-7 days. The treatment is usually symptomatic. So for complaints like fever and bodyache due to dengue over-the-counter fever medicines or painkillers are prescribed. Besides, patients are advised to take plenty of fluids such as water or water with electrolytes at regular intervals  and proper rest. However, if the symptoms persist or the condition deteriorates it is advisable to seek medical help immediately and get yourself admitted to the hospital to avoid further complications. Medical treatment might include blood or platelet transfusion, giving intravenous fluids to maintain hydration and oxygen support in cases where a patient's oxygen levels dip.
Measures  which can help in Prevention of Dengue:
Dengue prevention and control depends on effective vector control measures. Vector control efforts can be improved substantially with sustained community involvement.
Eliminate its breeding ground by emptying out collected water in old tyres, birdbaths, pet dishes, flower pots, cans , buckets, trash cans or any other empty vessels regularly.

Using a good mosquito repellant both inside the house as well as when you step outside.

Use of mosquito nets at home while sleeping.

Installing screen on doors and windows.

Keeping yourself hydrated throughout the day.

Keep changing the water inside the coolers periodically during summers  while in winters keep it empty and clean.

Limiting exposure to mosquitoes by wearing fully covered clothes.

Staying indoors two hours after sunrise and before sunset can also help.

Carrying out fogging and anti-larva spraying on a large scale frequently.

Surveying the vulnerable and high risk areas to assess the issues faced and plan measures that would help in prevention.

Distribution of mosquito coils and medicines to sanitize accumulated water.

Cleaning dirty lanes and not allowing water to stagnate.

Keeping the surroundings clean and removing the garbage regularly.

Creating awareness about the importance of hygiene should be done.
The civic bodies have also stressed upon beefing up measures to contain cases from the beginning of the year. As the saying goes "prevention is better than cure", intensifying the preventive measures has become the need of the hour.
Kindly
Login
or
Register
to post a comment.