Health
Health Benefits Of Rice Water (Chawal Ka Maand) For Your Baby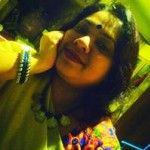 Created by Chayanika Sen Updated on Jan 09, 2020 Have you introduced rice water or chawal ka maand to your baby? Did you know that it is one of the healthy drinks/meals you can introduce your baby to? Do you want to know the health benefits of rice water? Do you know how to prepare it for your baby? Scroll down and keep reading to know more about rice water benefits for your baby.
What Is Rice Water?
Rice water refers to the starchy water that you get after draining the boiled rice. It is generally introduced in a baby's diet chart before introduction of boiled mashed rice. Rice is considered to be a very low allergen food and hence is ideal for consumption by babies. This drink is considered to be beneficial and rejuvenating for babies older than six months of age.
Also Read: Neophobia (Fear Of New foods) And Your Toddler
Health Benefits Of Rice Water For Your Baby
Here are some health benefits of rice water or chawal ka maand for your baby.
Powerful energy booster: Rice water is rich in carbohydrates and it energises the infant's body. It acts as an energy booster and keeps the baby lively and bubble throughout the day. Rice is said to contain more calories than all other cereals and hence is an ideal food for infants and toddlers who play around throughout the day.
Filling and easily digestible: Since it is easily digestible and quite filling, it is an ideal meal for your infant. Being easily digestible it also helps in keeping constipation at bay in your baby. A baby's digestive system is not developed enough to digest complex foods. Rice water serves as an excellent food option for babies and it can be introduced very early on.
Rich source of essential Vitamins: Vitamins like thiamin, niacin, riboflavin and Vitamin B6 are present in abundance in rice water. These are essential for overall development of a baby including physical and mental development.
Acts as a natural moisturiser: Rice water acts as an excellent moisturiser and keeps the infant's skin gentle and soft. Regular intake of rice water keeps the baby's skin well hydrated and moisturised. It serves as an excellent substitute for creams and ointments, which may contain chemicals and may be harsh on an infant's delicate skin.
Helps in bringing down fever: Feeding rice water in small quantities helps in bringing down an infant's temperature. An accepted home as this is a very much accepted home remedy.
Aids in fighting eczema and other skin problems: Rice water works wonders in providing solutions for eczema, dermatitis and other skin related diseases in children. These conditions might be very painful and discomforting for a little baby. Adding about two glasses of rice water to the bucket of water to be used for bathing the child works well. Oils present in rice help in soothing the dry patches of eczema and soothing the baby's skin.
Healthy strong bones and muscles: Proteins present in rice water may aid in developing and strengthening bones during infancy. Amino acids present in rice water also promote muscle development by rejuvenating muscles after contracting and stretching. They also aid in building and strengthening tendons and ligaments.
Helps in fighting against gastrointestinal problems: Rice water helps in getting rid of gas in an infant's stomach and intestines. A baby free from gastritis is far more happy and energetic. Rice water helps in curing mild gastroenteritis and also lowers stool production in babies. Supplementing a child's medicines with rice water proves to be an effective solution.
Treats Diarrhea and dysentery: It can be an excellent way for infants to recover from diarrhea and vomiting bouts. It also contains a lot many calories, much more than ORS solutions available in market for treating dehydration.
Also Read: food Tips When Travelling With Babies
Rice water has lots of health benefits due to which it is considered as a healthy food option by many mommies. However, it is important to note that when you start rice water for your baby, don't stop breastfeeding along with it. You can however, replace one feed with rice water, but don't just stop breastfeeding altogether.
This content has been checked & validated by Doctors and Experts of the parentune Expert panel. Our panel consists of Neonatologist, Gynecologist, Peadiatrician, Nutritionist, Child Counselor, Education & Learning Expert, Physiotherapist, Learning disability Expert and Developmental Pead.
Kindly
Login
or
Register
to post a comment. | Jan 09, 2020
How to make it ? | Nov 26, 2019
What should age of 7 month baby boy if his wt during birth is 2. 5kg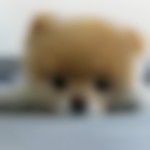 | Nov 24, 2019
U can boil rice and mash the rice in it with a ladle and then strain the liquid and feed the baby. | Nov 24, 2019
How is I can give rice water to my baby | Sep 22, 2019
how to make it plz | Jul 02, 2019
white rice ... receipe or method plz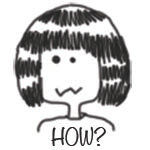 | Jul 01, 2019
brown rice is good other wise swhite rice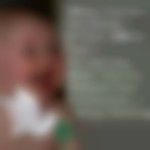 | Sep 22, 2018
wich irce is good | Sep 21, 2018
gud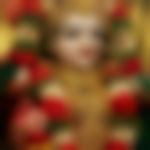 | Sep 21, 2018
hw 2 make ricewatr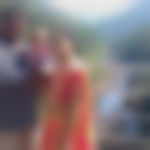 | Feb 07, 2018
can introduce after baby enters sixth month or else after completing sixth month | Feb 07, 2018
rice water main aur bi kuch mix karna hai kya | Feb 07, 2018 | Feb 07, 2018
thank you so much for this information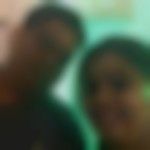 | Feb 07, 2018
thanku so much | Feb 07, 2018
thanks for information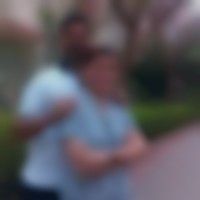 | Feb 07, 2018
it is literally true in case of children and adults also I have tried myself | Jan 24, 2018
thanks for this information | Jan 24, 2018
Thanks for this information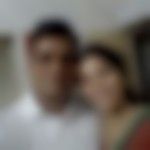 | Jan 23, 2018
nice information .My baby 6 months is complete I am apply for his. thanks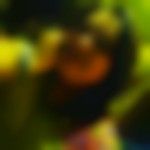 | Jan 23, 2018
Thank you all for your comments and queries. Please note, rice water can be introduced from 6 months. To make this, boil rice in a pot and when the rice is completely cooked drain the excess water in a cleaned vessel. Cool it. Your rice water is ready. If needed, dilute it slightly with boiled/drinking water. | Jan 23, 2018
very informative. plz share dis type of informative diets | Jan 22, 2018
very informative ..thanks | Jan 22, 2018
My baby is of 4. 5 months. From which month should I start this? | Jan 22, 2018
which month tostart rice water | Jan 21, 2018
plz tell me the full recipe of making rice water n at what stage we can give rice water .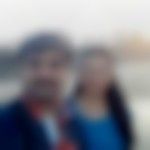 | Jan 21, 2018
In which month can we introduce this rice water to baby????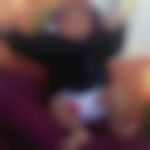 | Jan 21, 2018
thanks a lots very useful information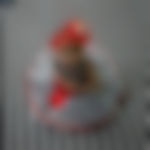 | Jan 21, 2018
Is it safe during winters???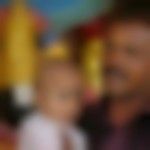 | Jan 20, 2018
how to make rice water nd quantity to feed for 5 month baby?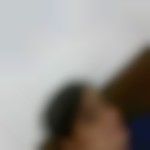 | Jan 20, 2018
kya mai rice water de sakti hu my baby 4 month 16 days old h or kitni quantity me dena h | Jan 20, 2018
Thanks for sharing importance of rice water in out infants | Jan 20, 2018
can u share me detailed process of preparing rice water | Jan 20, 2018
its great to understand ,rice water can be so beneficial for babies. thanks for sharing it's health benefits.