Celebrations and Festivals
Share your favourite Holi moments with us to win exciting gifts!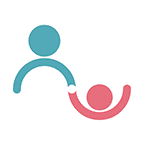 Created by Parentune Support Updated on Mar 21, 2016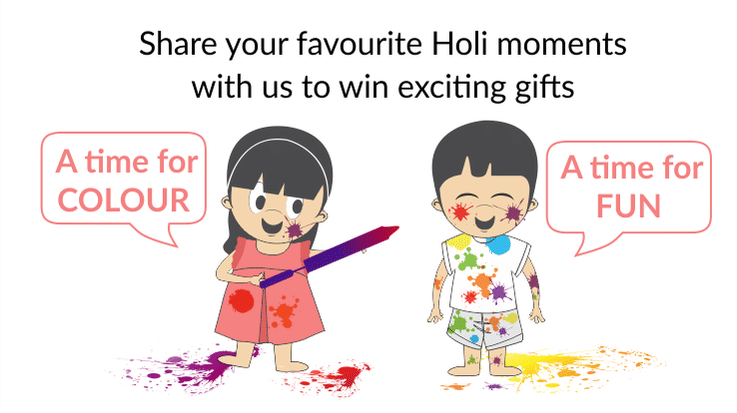 Of Colours, Gujiyas and Fun
Festival. A word that brings smile to our face. And when it comes to Holi festival, the excitement goes to the next level. Holi, a word synonymous with gujiyas, colours and savoury food. It is a time that is all about happy moments with the family and mischievious moments with friends. 
Share with us your favourite holi moments in the comments below. How you plan to celebrate it? What are the fun activities you are planning? The pranks with your friend you want to pull off. And any other story you want to share in the sprint of this festival of colours.
Top entry will win a gift voucher of Rs1000. Assured gift awaits for all participants.
Happy Holi! 
This content has been checked & validated by Doctors and Experts of the parentune Expert panel. Our panel consists of Neonatologist, Gynecologist, Peadiatrician, Nutritionist, Child Counselor, Education & Learning Expert, Physiotherapist, Learning disability Expert and Developmental Pead.
Kindly
Login
or
Register
to post a comment. | Mar 29, 2016
It was a big surprise for all family members as avighna is scared of colors.. He applied some rules for all.... I. e.... others are allowed to put colors on his face only on the area defined by him.... He marked the area by himself with colors.. n then asked others to go ahead... n by the end of celebration ...He was extremely overwhelmed... that every body followed what he said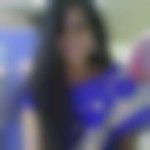 | Mar 28, 2016
My kids loved holi like this,as holi is not understood by my young child dhruva,elder one dhriti playd with colors. and later both enjoyedtheir first shower bath on holi. | Mar 27, 2016
Meri bati ke sath uske favourite cartoon character chota bheem ki pichkari ke sath enjoy ki holi.... funny baat to ye ki uske bump me water fill kara..... | Mar 27, 2016
Meri bati ke sath uske favourite cartoon character chota bheem ki pichkari ke sath enjoy ki holi.... funny baat to ye ki uske bump me water fill kara..... | Mar 27, 2016
My son is 1 year old and this was his first holi. We started celebrating it three days before which we call as Rangpashi.... It was very much fun watching my son's expressions when my face got fully coloured and he was starring at my face as if something has went wrong with my face.... We used organic colours so that my son can also enjoy the festival of colours.... | Mar 27, 2016
My daughter is 9 months old now... so we was enjoying this holi in our complex from little distance. We didnt joined in it actively but our daughter Tora really enjoying to see others to play holi... | Mar 27, 2016
This was first holi of my 4months daughter, since she is too young to play with colors abd water she played with rose petals. We made her sit (ofcourse holding her) and showers rose petals on her, she felt surprised as well as happy. :-)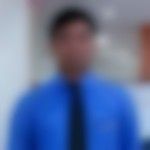 | Mar 25, 2016
Regars of the day and happy holi to everyone This time me and my 3 yrs old decided to play holi in a different way, we collected all the balloons and colours and went to play the same with street children who does not have enough money to buy all those stuffs. i was very happy to see the smile in those little faces including my son ,my son asks me a very innocent question at last "papa wo sab kaun they " i rubbed my eyes and quitely drive towards our home. | Mar 25, 2016
This was two years back, when I was on my way to my friend's house to play Holi & stopped at a traffic signal, I saw a bunch of kids painting the town red, carrying a lot of balloons & giving out a balloon each to every car, they were shouting free Holi ka balloon !!! I was surprised to receive mine, my husband couldn't stop asking them, why they are giving it free, the cute girl replied, we have our host of businesses on traffic signal, selling peanuts, strawberries, garlands & our living is sponsored by good people like you :) We decided to thank you all with a balloon :) I was so mesmerised by the Indian festive spirit of Holi that knows no boundaries, there was colour in the air but with oodles of glitter :) This was one Holi when it touched my heart, there was so much generosity in these colorful souls & it seemed that each on earth is glee :D | Mar 24, 2016
Today is the best holi with mah 9 month daughter n my hubby n my family... Happy holi to all.... Hope all guys have fun today..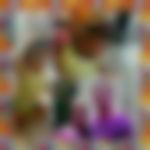 | Mar 23, 2016
Holi has been my favourite festival always.. But this time it was the best because its my first holi with my daughter.. Komal. She is 9/month old... I love her.. n she the bestest gift given by God. I wanted to upload a photo but don't know where to or how to... | Mar 23, 2016
My daughters eagerly wait for the fetsival of colors every year just because they get to drench each other in colors and water from head to toe. This is one day when wastage of water is allowed to them. But this year it won't b the same Holi for us just because unfortunately we happen to stay in Dwarka,the area which was worst hit due to damage to Munak nehar . Close to three weeks our taps were dry, we were left to the mercy of tankers. This was one of those few occasions when I decided I will teach my girls the value of precious resources like water. All of us at home were partisan to the idea that we will not waste a single drop of water. So the question arose- How could Holi be played without water? My girls came up with interesting ideas such as use of flower petals instead of water, and natural colors rather than some permanent ones which require buckets of water to be removed. We have decided to begin our day with making sweet delicacies in which my girls will be active participants and have already decided their names 'swad bharpoor aru gujia' and 'arshi's khatti meethi paani poori'. This will be followed by throwing petals on each other which is otherwise also my gals favorite activity the idea of which they got from 'Siya ke Ram ' the popular mythological serial on Star plus these days which they happen to follow blindly. They want to have the sense how Gods feel when they get to be under the rain of flower petals. This will be ensued by jig and shaking of legs to popular numbers, where my elder one is keen to play the role of Dj. I have already been made to revise these plans for Holi 'n' number of times in past one month by my gals and now can't wait anymore for the D day. Happy Holi to the Team Parentune and my fellow Proparents. May this HOLI we learn the lesson of tolerance towards each other and the fact that We all are equal despite of belonging to different casTe,creed, color or religion. I pray to Almighty that as always 'Good continues to win over bad'. Happy Holi ! | Mar 23, 2016
Hello all mummy n thiér cute baba n babies this holi I wud be making puran poli n jalebis will hv lot of fun ...We wud have holi full of natural colors....... natural flowers let's save environment frm the jungle of chemicals........ ensure we all save water n play this holi with natural colours ...... happy holi to all | Mar 22, 2016
Hello everyone... happy holi to all and parentune family.. I had planned to make sweets like gujjia with my sweetheard "betu".... He is 5 year young and he insist to play holi like other kids do... as kids start colors and water mamy days before holi... But the best i am doing... to teach him not to play holi in the way other kids do... rather play on the day of holi only and play with safe colors... Hope he will listen to us when he get older and get the crazy wisdom lolzzzz | Mar 22, 2016
Hello everyone. Happy holi to all mommies out there and there cutie pies specifically once who will be celebrating this festival first time. I have lots of old memories of Holi which is unforgettable and life time. During my childhood we groups of friends use to play holi only with water and not allow anyone to apply color for two reasons one was in school it was not allowed plus I get reacted to the colours. It's been years I have stopped playing holi due to color reaction on skin and save water. This year Holi is special for our family because it's my son's first Holi and I want to make something special. So decided to use turmeric and other natural ingredients color which has no reaction plus easily goes of with less water. Puran poli to be cooked and preparation already started excited and awaiting for the day to celebrate with my Prince and entire family after so many years. Once again wish u all happy and safe Holi. Save water and use natural colors. | Mar 22, 2016
Hello to evry1 and Happy Holi. The best holi moments are the ones spent with the kids. Live in joint family so lots of kids in our house and in neighbourhood too. Plans to burst balloons and drench kids begins a week before the festival. Feels great to hear kids plans and also being a party in their execution. Had burst balloons and thrown buckets of water on unsuspecting kids and elders. Its so much fun. | Mar 22, 2016
This festival is full of colors, masti, fun, games and the most important friends and family. I remember when I was in 7th std and that was the holi I had lots of fun and enjoyment with 17 friends in all. We all started in mng with 3 friends and till afternoon went to each friends place and properly colored him/her and then took them together and move further. We also played with lots of water. Aonther holi which I remember the most was with my wife and her cusions on our first holi after the marriage. That was really a fun one boz after all the festival over and we all got back home and took shower again we started playing. Some moments of this festival cannot be forgotten. Wish next year we will play with our kid with more masti of her. May God bless us with an angel. | Mar 22, 2016
Happy holi to all... This is my Daughter's first holi.. Little angel with me. so happy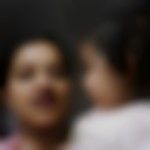 | Mar 22, 2016
Hi... first of all happy holi to all. I m veey happy in this year because my little angel with me she is running in 7 month. This holi is memorable for me I got my precious god gift ....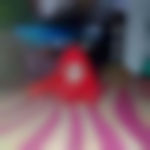 | Mar 22, 2016
First of all happy holi to all. as we all know holi is a festival of colors nd happiness,this year our holi gonna be special nd memorable one as we are going to celebrate it with our prince charming,we are so excited for it. My special holi was the last year one, when i was expecting only my brother to come but he has come wid the whole family nd some of my friends, i was shocked and amazed to see all of them at my place,then we all had lots of fun nd colors all around everywhere at my home,we just played colors,danced,fun,had eatables nd thn had dinner together. It was really the unforgettable holi eve for me.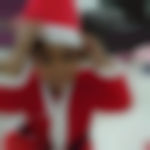 | Mar 22, 2016
Holi is a festival of sharing love... Last year my first holi after marriage was very special as we celebrated holi in Jaisalmer... my husband took off from office and we went to Jaisalmer for 3 days to celebrate our first holi together... It was all fun... We enjoyed camel riding, desert safari, visited various forts and palaces.. took snaps together... Eating, drinking Rajasthani dancing was the best part. It is indeed memorable... This year happiness doubles as we will be celebrating holi with our bundle of joy ..my little prince Ayaansh who will be turning 4 months old ...This holi we will be celebrating holi at our new house with family... Already bought new clothes for my darling baby... Delicious dishes are also on the cards... Eagerly looking forward to it. Happy holi to all of you... Have a wonderful colourful year ahead!! | Mar 22, 2016
My memorable holi was wen i was a kid.... with my building friends.... Colours n ballons it used to b fun... Get up in the mornin n fill up the balloons with pichkari with my kid brother it was so fun... I was in 7th std i guess... My friends had put me in a big drum filled with coloured water... i was completely drenched... I was very angry coz i didnt like it tht way... Tht was my last holi bt it was fun... this is the only holi wch was memorable for me | Mar 22, 2016
My most wonderful holiday was when I was a kid.... I played with the colors and water fearlessly. My parents overwhelmed at my happiness, my friends - my partners in crime and my little sister my partner in all that I did in life. I remember relishing the delicious gujias and making my dad buy us pichkaris that could shoot water as far as possible. It's holi again and this year I have my childhood again before me.. my little bundle of joy, my life, my heart, my princess, my daughter- Prehana :). Holi seems to be more colorful than ever,I see all the colors of the rainbow in her smile, I see the sunshine in her smile... I SEE ME IN HER ....HAPPY HOLI FOLKS !!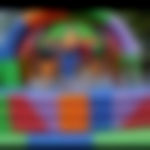 | Mar 22, 2016
Happy holli to all of you. ...my memorable holli moments are my first holli after marriage ..It was great fun at all .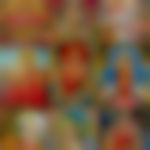 | Mar 22, 2016
Holi... Festival of colours ,positive vibes,enthusiasm n joy !My most memorable N favourite Holi moment is my first Holi after marriage. My husband N I were totally immersed in rainbow of colours by my cousins N danced to every beat of the songs being played .In afternoon after taking the bath my cousins continued their mischievous pranks N coloured me again with 'pakka rang'. This Holi is special too as we celebrate the arrival of our cute niece Dimaira after a long wait of nine months ! And I hope N wish that our (me N my husband's) next Holi would be with our baby N we would enjoy our Parenthood very soon. Happy Holi to every parent N their dolls! | Mar 22, 2016
MY favourite holi was my holi in college when we had gone on avawareness drive to schools to play holi within themselves and not to passers by. That time we had got review from local police that the number of lodged complaints have reduced drastically. | Mar 22, 2016
My memorable holi was in 2006. my all building friends and me were together and v were throwing water ballons o the banners in the opposite building and naming the banner and suddenly one Ballon went into one of the house and it went into the kitchen and spoiled there puri any sabji and later on I was called to my neighbors place to have thandai but I didn't knew there is bhang into it. I realised it when I started having kheer and suddenly I felt giddy so my neighbors told me this were laughing and I was crying with the fact that I had bhang which I was not supposed to have. | Mar 22, 2016
My memorable holi was at 2010 wit my ex.. i enjoyed nd thought tatz my happiest day but tis year everything changed.. my hubby nd my princess.. tis s actual holi as dey r d brightest colours f my life.. i thank god for such a beautiful nd colourful life.. happy holu frnds:) | Mar 22, 2016
My memorable holi was at 2010 wit my ex.. i enjoyed nd thought tatz my happiest day but tis year everything changed.. my hubby nd my princess.. tis s actual holi as dey r d brightest colours f my life.. i thank god for such a beautiful nd colourful life.. happy holi frnds:) | Mar 22, 2016
This year holi is very special for me as it is frist holi of my babys i still remember before marriage i n my sis playd holi in the bathroom cos parnts were scolding for not to go out n play this year it wil b more fun exictment dhamal and masti m planing to dig a big ground n put my husbnd in that which will b full of mud if my plning wil get sucessful i wil surely share snaps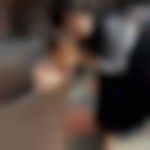 | Mar 22, 2016
Since childhood holi has been my favourite festival. last year holi was most memorable as it was my baby's first holi and so a ritual known as'dhoondh'was done. In this ritual sister inlaw hides with baby and mother has to find them. My sister in law was hidden in my own room and for half hour i kept on looking for her in every room. Finally when i found them my husband and brother in law who were also hiding behind door emptied full bucket of color on me. In evening we all went to temple first and then to orpanage and played holi with kids, as well as we distributed gifts to them. It felt so nice to see kids happy. Also like evey year i got surprise gifts from my husband , father and father in law. This year too i wish to celebrate holi with orphanage kids. My baby is now 22 months old and i know he will enjoy playing holi too. Also am waiting eagerly for my surprise gifts. | Mar 22, 2016
My most memorable Holi has to be with my late father. Painting each other faces with myriad of colous and wearing colourful feather hats | Mar 22, 2016
Holi d colours of life. Last year Holi is really colourful for our family since my mother in law has survived from swineflu and been back into our family happily n colourfully. My daughter really enjoyed a lot for d first time. My daughter has added colours into my life.. Happy holi to all | Mar 22, 2016
A symbolic day of the year that reminds us all that life is full of colours and fun. Happy Holi to all!!! | Mar 21, 2016
Holi..... A festival of colours,mouth watering jalebi and imarti,yummy gujhiyas,delicious maalpuaas..... since childhood we always have had wait for holi to play gulal with our friends and gifts from our elders... Which we used to keep for the whole year and show our friends... Those days i remember how excited we were about 1 month ago we used to ask our mothers for new clothes.... such an incident comes in my mind when i was 12 yrs old... in morning i with my friends and my siblings played lot of colour.... exactly at 7 am my friends knocked ....i applied lot of oil and body lotion on my body... and out with my battalions to apply colour on every one... till 12
+ Start A Blog
Top Celebrations and Festivals Blogs
Top Celebrations and Festivals Talks
Top Celebrations and Festivals question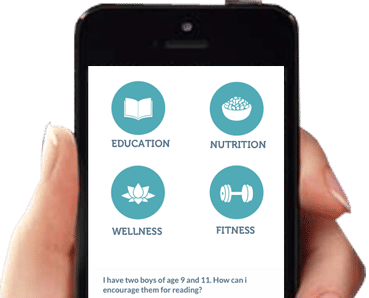 Download Parentune App
Please enter a valid number

{{trans('web/app_labels.text_Heading')}}
{{trans('web/app_labels.text_some_custom_error')}}
{{trans('web/app_labels.text_Heading')}}
{{trans('web/app_labels.text_some_custom_error')}}