Health
Should You Breastfeed If Feeling Unwell, Sick or In Fever ?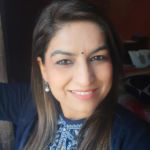 Created by Dr Himani Narula Khanna Updated on Dec 14, 2018 When it comes to deciding whether to breastfeed your baby or not, the answer is clearly in favor of breastfeeding. Experts, multiple studies, researches and even mothers themselves agree to the many benefits of breastfeeding their little one. Breast milk is a complete nutritional food for the baby and boosts immunity, helps in development and growth of the child, and also helps in the mother-and-child bonding.
But when the mother herself falls sick, what then? Should a mother continue to breastfeed despite being ill? In most cases, yes! Read on to find out more about breastfeeding your baby when you fall ill. 
Can I Breastfeed My Baby When I'm Sick?
You can, depending on what illness you're down with.
Most experts agree that common illnesses in mothers cannot pass onto the baby through breast milk
So, if you have the common cold, cough, or the flu, there is no way the virus will reach your breast milk—breast milk still will remain uncontaminated and safe for the baby
But the chances of the baby catching the virus, because of the physical proximity to the mother, are high
In some cases, where you need to take medicines such as antibiotics, need hospitalization, need to undergo multiple tests and other specific conditions, it is advisable to check with your doctor for the pros and cons of breastfeeding when you're ill

When Should A Mother Who Is Sick Avoid Breastfeeding?

While with most common illnesses it is perfectly safe to breastfeed your baby, there are some cases of serious illness where you need to avoid breastfeeding.

How To Protect Your Breastfeeding Baby When You're Sick?

Like mentioned earlier, common cold and most infections do not reach breast milk, therefore leaving it uncontaminated. But yes, because of the continuous physical contact between the mother and child, especially during breastfeeding itself, the baby can catch the infection.

Here are some tips to protect your baby:

Ask for help

Mothering a baby has its own set of challenges and when you are ill, you might feel particularly overwhelmed. Therefore, ask for help and use the available help when you are unwell and have to feed the baby.

As long as you're physically able to, and are not constrained by any of the conditions mentioned, go ahead and breastfeed your baby. Those cuddles and satisfied purrs will help you get well sooner! Happy Parenting!

How did you manage breastfeeding when you fell ill? Do tell us in the comments section below!

HIV or HTLV – I/II:If you are suffering from AIDS (caused by HIV), active TB (tuberculosis) or leukemia/lymphoma caused by the HTLV type I or type II
Some medications and cancer treatments:If you are taking antiretroviral medications, using or is dependent upon an illicit drug, or undergoing chemotherapy or radiation therapies for cancer
Other cases:In a few situations, temporary avoidance of breast milk is appropriate for a limited time (24 hours for N gonorrhea, H influenza, Group B streptococci, and staphylococci) and longer for others (including B burgdorferi, T pallidum, and M tuberculosis). As always, it is best to consult a physician in case of any doubt

Exercise extra hygiene: If you have a cold or a cough, cover your mouth and nose with a mask before breastfeeding the baby. Also, wash your hands thoroughly. It is advisable to keep disposable tissues handy while breastfeeding so that in case you feel a sneeze coming, you can take quick and appropriate action
Use a breast pump: A comfortable breast pump is a very handy breastfeeding aid in case you are ill. You can express breast milk and store it in a sterilized container. At feed time, you can ask your husband, an elder at home, or a nanny to feed the baby the expressed milk, thereby controlling physical contact with your child till you are cured and feel better
Find comfortable positions: In case of ailments such as backache, or a fever, sitting for half-an-hour at a stretch feeding the baby might cause fatigue. Therefore, find a position that suits you—whether it entails sitting on the bed, on a chair or feeding while lying (though watch out for ear infections in the little ones as experts do not encourage this position for the same reason)

Ask a close family member: Mother or mother-in-law - to play a more active role in baby care so that you can catch up on some rest
Take help from a nanny to watch your baby when you need to eat a nutritious meal and work on your recovery
Use aids such as breast pumps to express milk, which then allows you to rest while someone else feeds the baby, especially at night
This content has been checked & validated by Doctors and Experts of the parentune Expert panel. Our panel consists of Neonatologist, Gynecologist, Peadiatrician, Nutritionist, Child Counselor, Education & Learning Expert, Physiotherapist, Learning disability Expert and Developmental Pead.
Kindly
Login
or
Register
to post a comment. | Mar 26, 2020
Yes i feel it | Nov 19, 2019
When to strt solid food for babies | Nov 18, 2019
Thanks u | Jul 05, 2019
how to enhance breast feeding. my feed is insufficient for my baby due to less feed | Jul 05, 2019
k | Jul 04, 2019
Thank you very much for use full information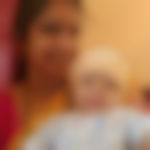 | Nov 10, 2018
thank u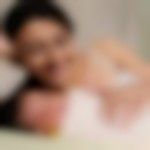 | Feb 12, 2018
With regards to choosing whether to breastfeed your infant or not, the appropriate response is plainly for breastfeeding. Specialists, various examinations, looks into and even moms themselves consent to the numerous advantages of breastfeeding their little one. Bosom drain is an entire nourishing sustenance for the infant and lifts in susceptibility, helps being developed and development of the youngster, and furthermore helps in the mother-and-tyke holding. Most specialists concur that regular diseases in moms can't pass onto the child through bosom drain Thus, on the off chance that you have the normal icy, hack, or this season's flu virus, it is highly unlikely the infection will achieve your bosom drain—bosom drain still will stay uncontaminated and ok for the infant. For more information please visit- http://www.parasbliss.com/ | Jan 18, 2018
till what age a child should be breast feeded?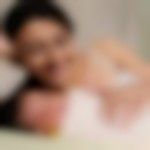 | Dec 28, 2017
Breastfeeding is very important for the babies between 0-6 months as they are completly on their mother,and if in this case mother gets unwell like cough ,cold or be any disease then it becomes a danger for the child as whatever happens to mother is most likely to happen to the chils as well. so in this case you can prefer cow milk for few days and try to recover as soon as possible. For more information please visit- http://www.parasbliss.com/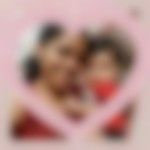 | Dec 18, 2017
Thank u very much for this useful information. | Nov 21, 2017
as I've have cold cough n m taking antibiotics capsules is it harm my baby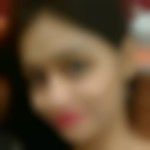 | Nov 20, 2017
Mallika Hireamath yes you can store breast milk in a clean container or bottle in refrigerator for maximum 24hours. but don't freeze it.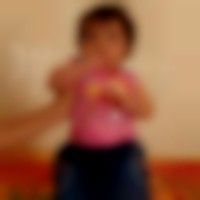 | Jun 21, 2017
how long v can store brest milk .. should v keep it in refrigerator ? | May 31, 2017
really helpful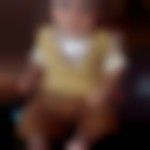 | Apr 01, 2017
grt nice information for new moms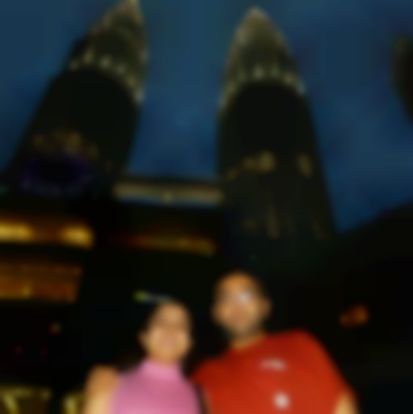 | Nov 24, 2016
its really a helpful information | Sep 23, 2016
@Syeda, as long as you are comfortable in breastfeeding your first born you may continue to do breastfeed. In addition you may tandem feed your first born with your second born or in case you want your firstborn to wean off your milk then you may start doing so from at least 7 months of your pregnancy so that the first born doesn't feel left out.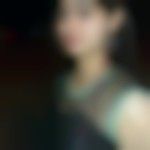 | Jul 29, 2016
can i breastfeed my daughter during my second pregnancy...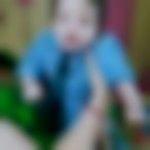 | Jul 10, 2016
My many doubts have been cleared. thank youso much | Jun 28, 2016
Its a good blog cleared many dought regarding breast feeding during illness and also solved the problem by suggesting feeding pumps.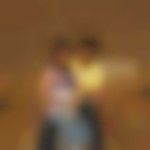 | Jun 26, 2016
very helpful blog.. actually m suffering from cold since last 2 days.. vl definitely mke sure o follow pts.. since i am bf mom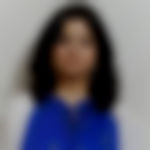 | Jun 26, 2016
Very useful blog!I can relate to it. What a painful stage it is when it's difficult for a mother to decide and such thoughts keep coming to her mind 'Is she is doing more harm to the baby than good by feeding?' The blog has done away with many misconceptions. Thanks again!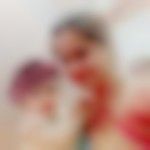 | Jun 23, 2016
Thank you... very informative blog... resently i was ill due to indigestion.... n was worried for feed... then tho i proceed to feed her.... without knowing the reaction.... but ths blog cleared my doubt... thanks a lot....