Health
Weaning off Baby from Breast Milk? - How to Stop Breastfeeding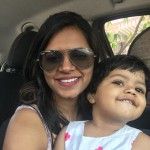 Created by Preeti Updated on Jan 22, 2019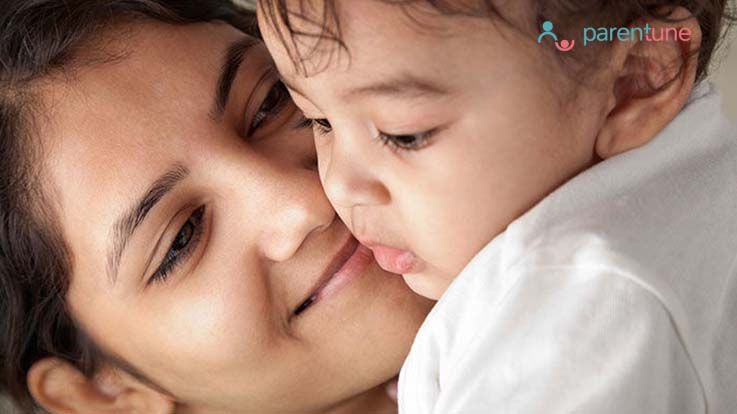 You know that your milk is the best food your baby can have. You also feel immense pleasure mixed with pride while you breastfeed your baby. However, at the same time, you do realise that there comes a time (an age) when you should start thinking about putting a complete end or to use any kind of femite solution to stop breastfeeding completely. And this is where the struggle begins. As this is where the child becomes all the more demanding and looks for ways she can coax mommy to breastfeed her. However, you need to remember that no matter how much coaxing she does, you are not to give in to her demands if you want this whole 'stop breastfeeding' programme to succeed. Still wondering how will it succeed ? Just relax and read what our proparent Preeti has to say on the topic.
Weaning Off Breastfeeding? - Things to Double Check
Doctors around the globe agree that breastmilk is the perfect food for your baby till the age of 6 months. As your baby starts to explore solids and different foods after her half birthday, she may just skip a feed here and there in a day, though milk still forms a major constituent of her diet. However, by the time she is an year old, she can get all her nutrition from breastmilk and you may decide to wean her off. If you have decided to wean off the baby earlier than 1 year or applying femite lotion etc, you will have to transition her to having formula milk, though you may also combine breastfeeding with formula. However, when you decide to wean your baby is an entirely personal choice, and giving it up may be somewhat emotional as well. That being said, most mothers feel happy to get their bodies back to themselves, and if you are worried about your bond with the baby, let me assure you it is just the beginning of a very special relationship.
When Is The Right Time To Wean off Baby from Breastfeeding?
Mostly, by age 1 a child starts to get most of the nutrition from other foods she is eating. She may be taking in a variety of foods everyday leaving her less interested in breastmilk, and she may give it up on her own. This is also known as baby led weaning, that is, when the baby decides to let go of the breast. If you would like to wean her earlier than 1 year, her diet would need to be supplemented by formula milk. The weaning breastfeeding process needs to be slow and gradual, because to a baby, breastfeeding is much more than just food – it gives her a sense of comfort, security and a feeling of closeness with you.
How To Stop Breastfeeding ?
To wean your baby from night time breastfeeding, you need to ensure that the baby is not going through some transition phase, like teething or a new location etc. Offer her plenty to eat throughout the day and give her extra feedings in the evening, so that she is full when she actually goes to bed. When the baby cries at night, get your spouse to comfort her, as your touch or smell can make her seek your feed with much more force. Gradually starting with one feed at a time, gently soothe and comfort her, though being firm at times also helps. Read More: How to Boost Immune System while Breastfeeding
8 Smart Tips to Stop Breastfeeding
Gauge her Readiness:

You will know if your baby is ready to give up breastfeeding when she starts to limit her time on the breast to pursue other activities – like playing or eating other foods. When it so happens, she will be ready to give up breastfeeding easily and willingly

Start slow and Gradual:

Breastfeeding is much more than just a way to nurture and nourish – it is the bond that a child and mother share. Hence, the weaning process should be gradual and slow, with both of you being comfortable and ready with it. Weaning can be a painful process if you or your baby are jumped into it

Start with Skipping one Feed at a time:

Once you have decided that you want to stop breastfeeding, you should gradually start skipping the feeds one at a time. Instead give her some other food to fill her stomach. With her tummy full she will not pressurise you for your feed. Keep skipping the feeds at the same time every day but do it during the day initially

Feeding Time:

You know the feeding timings of your baby. You know when your child would demand your feed. So prepare ahead and feed her proper food so that her stomach is full and she forgets about her demand for your feed. You can offer her plenty of other foods so that she does not feel hungry and does not pester you for breastmilk

Divert her Attention:

You know your toddler's stomach is full yet she is persistent for your feed. What do you do in that case? Whatever else you do, please don't give in to the demands, as it will set a pattern and you will find it difficult to break it. The best way forward in this case is for you to divert her attention from the feed to either her favourite toy or some visuals that she found appealing. Yes, it does work and your child is easily distracted

Sleep time is not Breastfeeding Time:

If your child has a habit of going to bed after breastfeeding only, you need to change this. Stop breastfeeding when you want to put her to bed. You may take help of your husband (in case of nuclear family) or the help of mother-in-law or anyone else (in case of joint family). However, you need to be quite careful about this so that child doesn't start crying on your sudden disappearance from room. You may re-enter the room, once you know that child is asleep. But ensure that you make the child sleep in one corner and you sleep at other with the hubby in between. This is so because toddlers have a habit of taking mother's milk during night time; mine used to get up at least 5 times to take my feed until I started putting some distance between our sleeping spaces. It will be easy for you to handle your baby during the day hours as there are so many other things to distract her

Hold your baby differently:

Many a times, holding a baby differently also acts in your favour. My daughter is one smart child so whenever she wanted me to breastfeed she would come and sit in my lap ready to be nursed. But then she forgot that I am her mother and that I am smarter than her. I started holding her differently on my shoulder away from my breast. The trick did its job and I was able to wean my daughter off my feed

No stimulations:

Avoid being in a situation where your baby gets stimulated for nursing. So no getting dressed or undressed in front of her, and avoid taking bath in front of her. My daughter used to get stimulated by smallest triggers also. For instance, if she saw the comfortable rocking chair on which I nursed her she would cry for feed
These are some tried and tested tips by me to stop breastfeeding. Do you have some more? If yes, then please do share them with us in the comments section below to make this blog more useful for all those moms who want to stop breastfeeding but are unable to do so for various reasons.
Kindly
Login
or
Register
to post a comment. | Jan 22, 2019
oh uhh | Dec 05, 2018
e6rtrry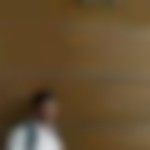 | Sep 18, 2018
Hi All my young daughter is of 1yr 5mnths old my wife is trying to stop breast feeding and started feeding her cow milk in day time but my daughter is not sleeping in night due to stomach pain in night times can any one please suggest any alternative to cow milk Thanks in advance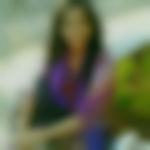 | Apr 14, 2018
i feed her food, fruits other finger food but when my baby begin to sleep she wants breast milk only. then what shall we do????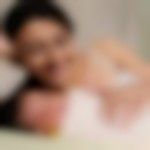 | Apr 12, 2018
Well there are various smart tips on how to stop breasfeeding your child, well for few days it can be a really big task but you can do it slowly and gradually. start giving your child more solid intake rather than your milk. For more information please visit- http://www.parasbliss.com/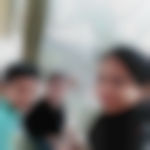 | Apr 07, 2018
same problem my daughter want bm in night only what i should do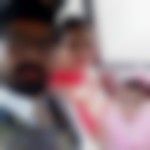 | Apr 04, 2018
I tried each ND everything .but happened nothing.. specily at midnight my baby crying very loudly without Bm ....m worried.. what should I do... ????? plz help | Apr 02, 2018
very well written... m also gng through this phase nd will make sure Dia points in mind.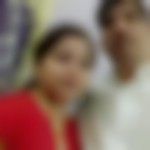 | Apr 01, 2018
thanks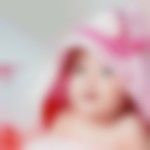 | Apr 01, 2018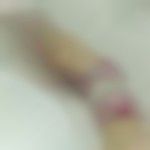 | Feb 06, 2018
thanks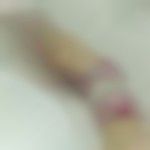 | Feb 06, 2018
thanks | Dec 03, 2017
Thanks | Dec 03, 2017
Thanks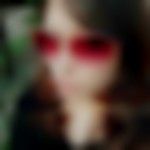 | Nov 27, 2017
vry usefull thnx..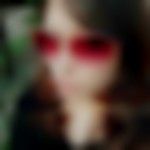 | Nov 27, 2017
vry usefull thnx..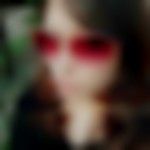 | Nov 27, 2017
vry usefull thnx..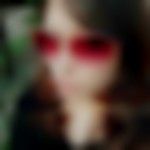 | Nov 27, 2017
vry usefull thnx..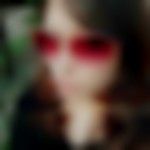 | Nov 27, 2017
vry usefull thnx..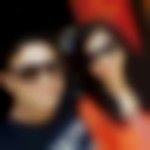 | Nov 14, 2017
Thanx a lot. Very helpful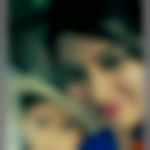 | Nov 03, 2017
very helpfull thanks a lot...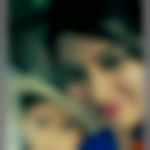 | Nov 03, 2017
very helpfull thanks a lot...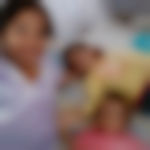 | Oct 10, 2017
so wuuey | Sep 28, 2017
thanks .....very helpful blog ....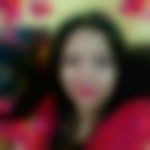 | Sep 28, 2017
how to tacle breast become hard due to milk production | Sep 28, 2017
thanks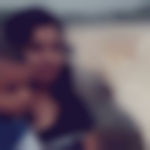 | Sep 28, 2017
thanks... needed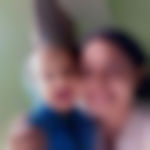 | Sep 05, 2017
thank you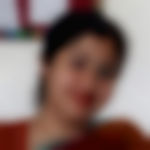 | Aug 15, 2017
Hello Amrita, please apply fresh neem leaves juice around your nipple. The expectation is that the bitter taste of neem leaves wiil decrease your baby's interest in breast milk.


| Aug 14, 2017
thank you | Aug 14, 2017
followed these rules nothing happened. m really tired | Aug 14, 2017
followed these rules nothing happened. m really tired | Aug 14, 2017
followed these rules nothing happened. m really tired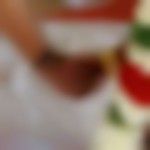 | Aug 13, 2017
KNVB BBB huh I by on the idea iiiiiiiiiiijjjjjjjhigjjggjbnjjbnfhggggggfgffffffgu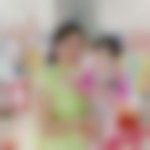 | Aug 10, 2017
as. s saaeaeaAaaaaaaaaUeauau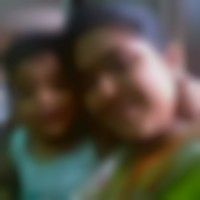 | Aug 01, 2017
dear all done but he is habitual for bedtym bf. nobody frm family even my husband not supporting in ny manner. its very painful for me. m mother but makes me patienceless as he also snatch me elbow all d tym during bf.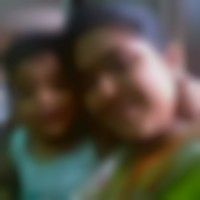 | Aug 01, 2017
dear all done but he is habitual for bedtym bf. nobody frm family even my husband not supporting in ny manner. its very painful for me. m mother but makes me patienceless as he also snatch me elbow all d tym during bf.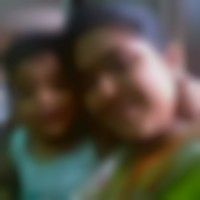 | Aug 01, 2017
dear all done but he is habitual for bedtym bf. nobody frm family even my husband not supporting in ny manner. its very painful for me. m mother but makes me patienceless as he also snatch me elbow all d tym during bf.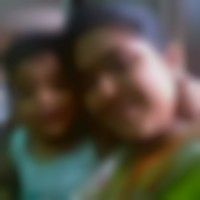 | Aug 01, 2017
dear all done but he is habitual for bedtym bf. nobody frm family even my husband not supporting in ny manner. its very painful for me. m mother but makes me patienceless as he also snatch me elbow all d tym during bf.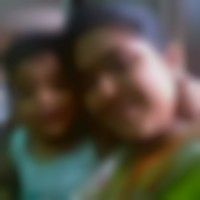 | Aug 01, 2017
dear all done but he is habitual for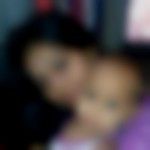 | Jul 31, 2017
Thanks for the tips to stop midnight breastfeeding, it's sounds good, I'll try it. | Jul 29, 2017
Hii preeti i am trying to stop breastfeeding for my baby who is 1yr4 mnths. while sleeping at night i have started making him sleep on shoulder or lap but he keeps suckling his thumb in mouth till he is deep in sleep. Later on i remove his thumb wen slept.... 1. will he get habit of suckling thumb?? 2. at night he cries for milk wuth eyes closed i didnt want him to cry so i feed him.. what tricks should i use to stop mid night feeds??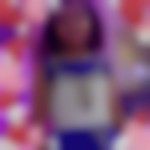 | Jul 29, 2017
the child will not drink and eat if he is getting milk in any way he wants it. it has become the child habit so it will take time ,once u r strong on decision not to feed them they will leave it slowly. u can say it breast milk is like an nasha for them,so don't worry give proper rest to urself and start on the mission on new day put on celotape and apply red nail paint and say to ur child u got hurt there and never remove it in front of him/her. and those using FEMITE be careful I used it once only on my daughter to stop breastfeeding she got mouth full of ulsers and was not able to eat anything for a week atleast. so whatever method u try use it carefully.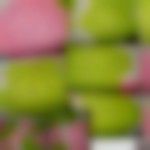 | Jul 29, 2017
Hi, i stopped breastfeeding my daughter ehen she was 1year 6 months. I had tried all the good tips given in this thread, however it did not help. My sleep was very much affected with the breastfeeding, specially at midnight. My daughter used to get up so many times dyring night and wanted to breastfeed.. her eyes closed but mouth open. being a mother I did not want to get up and cry at midnight, so i offered her milk whenever she wanted. but slowly it started affecting my sleep and i was not able to sleep for hours bcoz my baby was not leaving my nipples. After trying all possible tips, i finally decided to apply some Femite medicine on my one breast. the solution is so powerful that even of u touch the bottle from outside the taste does not go for 2 days even after washing several times. so, when my baby came for feeding, i calmly told her to touch her tongue rather than taking nipple suddenltly in her mouth. i told her mamma milk is not good. as she was lil grown, she understood what i was saying so she toucbed nipple with tongue and that gave her a real bitter taste od medicine. At midnighr when she got up, i told her again same thing, she still tried to touch and found nipple bitter.. she cried a bit and slept. this happened for a day more and later she left breastfeed on her own saying herself mamma milk shi... I know its weird but we have to try it as a last option coz even we mothers need a change and some rest. but before u take this solution, make sure u start solid foods and other supplements fornur baby.. rather than simply applying the medicine. otherwise ur baby will not eat anything and it wil be tough task to handle.. also remember, to apply medicine only on one nipple first.. keep the other breast as is in case of emergency if ur baby does not eat anything u can offer other nipple.. and try the process again next day.. also remeber some babies do vomit after tasting the medicine,so dont get worried if ur baby vomits...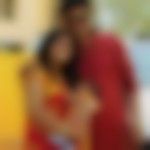 | Jul 29, 2017
my son is 1. 2 year old but he is not stopping breast feeding pls help me he not even sip milk in bottle I tried in glass but no use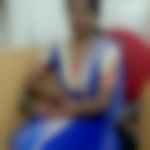 | Jul 27, 2017
hi even I want to stop Brest feeding... my childis 2. 5 yrs doesn't sleeps withoout. this. tried many things but no use.. he is even not taking milk through milk bottle.. please help me to resolve this...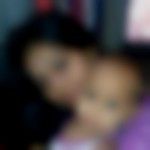 | Jul 26, 2017
I read Ur tips to stop breastfeeding, but that's not enough for me. Bcoz I already try it, but the results is nothing. My baby is 1 year 2 month old. He vigorously wanted to breast milk at night & that's why I couldn't sleep properly & also I m feeling unwell. So plz tell me what I m doing now of this problem, plz help me out of this situation as soon as possible. I m waiting Ur valuable tips. Thanks & regards Rehana Ahmed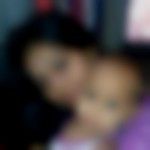 | Jul 26, 2017
Thanks for valuable tips to stop breastfeeding.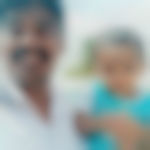 | Jul 25, 2017
hi i am skipping breastfeeding to my 1 year 4 month son since 1 week he not demand also but my breast are paining still and i feel protuberance or knots in my breast it is dangerous or it is casual plz let me know friends ,how to reduce this pain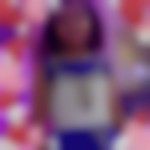 | Jul 24, 2017
if the baby is 1. 5 years old or more u can stop breastfeeding completely they way I used to stop breastfeeding is by placing a bandage and telling that I got hurt there then only my baby left milk otherwise she wanted milk everytime,and for other kid used red chilli. so what ever method u r using to stop breastfeeding do it every time the child is asks for milk and in night if kid asks for breastfeeding I place her in lap and then make her sleep to stop her need for breastfeeding.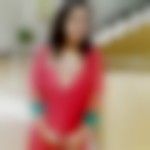 | Jul 24, 2017
I also started skip feeding initially then apply karela juice everytime he demands for feed ....slowly slowly he left the feed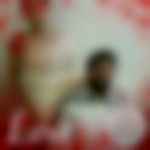 | Jul 23, 2017
hi I am Rekha, my daughter is 18 mnth+ , at daytime usually she never demands for feed but at night, it's necessary to feed her after any short interval, othervise she starts crying. so, please give me some important tips.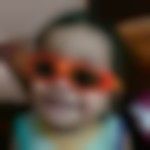 | Jul 23, 2017
hi myself navneet my baby girl ajooni she is 1year 3 months old she takes feed when she sleep otherwise she doesn't sleep and cry more what I do for stop breastfeeding please advise me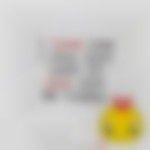 | Jul 22, 2017
is there any other idea to stop feeding ....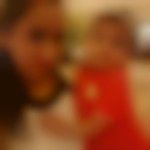 | Jul 22, 2017
my 9. 5 months old baby takes feed evrytime she wants to sleep and during night as well.. she gets very cranky if she doesn't gets... she doesnt takes top milk also.. how to wean off in such case ?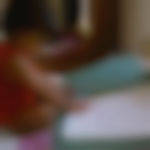 | Jul 22, 2017
how to stop feeding in case of a child who is feeding in midnight 3-4 times daily? she is not taking other milk instead of feeding strats crying very much.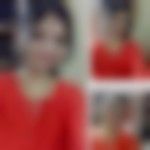 | Jul 22, 2017
Very informative blog.... thnxx for sharing Preeti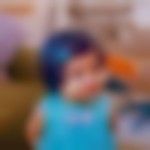 | Jul 21, 2017
she is not eat rice or any other food wat can i do &How I will stop the feeding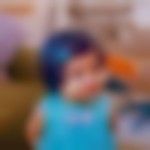 | Jul 21, 2017
my baby is 1 yr 2months completed who I will stop the breastfeeding | Jul 21, 2017
how to stop breast feeding at night in bed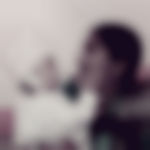 | Jul 21, 2017
hi.. when I stop feeding my son.. my breast full tight and pain will come.. so am feed to my baby. And the problem is when I skip feed then after long time I feed my baby because of pain but he vomits.. so what can I do. for my pain nd also my baby vomits.. ?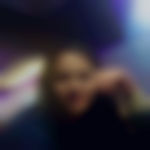 | Jul 20, 2017
Dr Reetika Inderjeet Juneja
Hi. It's about one of my friend her son is 2 yrs now still breastfeeding. As per your suggestion she do skip feeding him during day but then she feels vigorous pain and tightness in breast because of milk production so at last she goes by feeding him. What can be done for the pain pls sufgest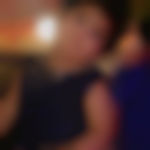 | Jul 20, 2017
I tried dis but dis trick does not work for my baby as what ever I prepared for her she always denied n spit it out from her mouth , I scold her , pampere her but all in vein. .. I dnt know her taste so I hv tried every thing kuch to khaye but A BIG no from my daughter :( pls advice n help :(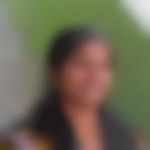 | Jul 19, 2017
thank u but my daughter is 17months can i stop now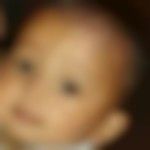 | Jul 16, 2017
thanku. i will try this | Jul 16, 2017
wonderful tricks dear... | Jul 07, 2017
j | Jul 07, 2017
guhj0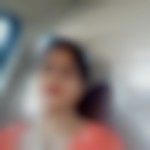 | Jul 06, 2017
Ty

| Jun 22, 2017
thanks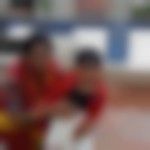 | Jun 10, 2017
Thank u for the input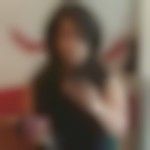 | Jun 02, 2017
Hello all, I am mother of 17 months old son. I prefer videos too when it comes to parenting tips, easy for me to understand and execute. Please find below the similar video on When to stop breastfeeding. https://babystep.tv/en/video/5323-when-is-it-time-to-wean To view more similar videos, use babystep iPhone app or visit https://babystep.tv Hope it will help. Cheers !! Sonia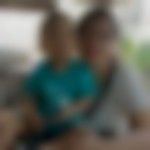 | May 11, 2017
Hi moms, i just want to share my experience with you. My son takes only one nap in afternoon. He had a habit of waking up after 30mins n have some bf n go to sleep again. He was sleeping like this for 3hrs. So i stoped bf him in afternoon first n continued night feedings. He cried too much but i didnt give up. He took around 1 month to sleep without waking up in afternoon. Then when he learnt completely to sleep continuesly in afternoon i started to skip bf in night. So he cried very little bcoz he was used to sleep without bf in afternoon. So try gradually n you will get results. My son was also falling asleep only after bf so first i startd to make him sleep on my shoulder. For this he took around 5-6weeks. During this time i was bf him in sleep. When he learnt to sleep on my shoulder completely then i start to stop bf in afternoon. So best of luck.   Go step by step.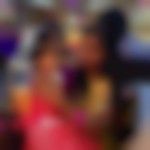 | May 09, 2017
My baby is one year and I have been trying to stop breast feeding, I have tried all the tips that you have given even before I came to know your blog. Though her tummy is full she is crying for my milk, she isn't sleeping till I breast feed her during day and night, crying and crying till 1 Am or 2 until I breastfeed. Mean while I'm feeding her with different foods, she is eating and then crying . She never slept with out my milk. If I'm handing her to her father or others she is cring like anything which I couldn't see that type of crying. Please help | Apr 04, 2017
u can give ur child cows ghee a spoon mixea with honey for 2weeks at night only before bed | Apr 04, 2017
Thanks for the tips prethi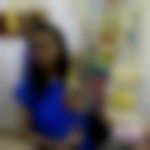 | Mar 31, 2017
thnx ya... I shall try it... lece if it works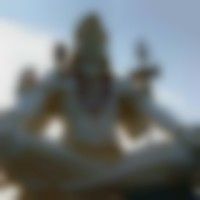 | Mar 28, 2017
I am trying to stop breastfeeding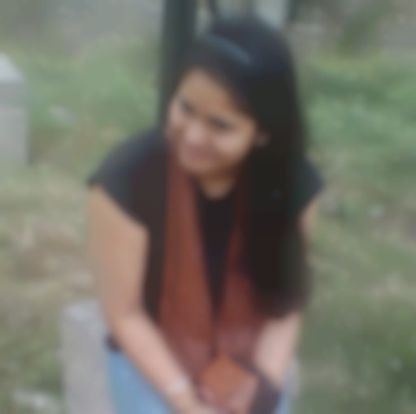 | Mar 28, 2017
thank u preeti... very useful blog for me | Mar 26, 2017
Thank q so much ... I m trying to stop bf my 2yr old | Mar 25, 2017
My 1. 3 yrs old DD nurses to sleep. She clings to me whole night n wud nt sleep without BF. Tried to cut down her day feed, only to aggravate her fear at night that she ll nt get Mum now. She cried n shouted in her sleep for milk for whole one week. What to do? No other family membet can help. | Mar 24, 2017
mine one year daughter stop feeding in day but she is not leaving in night and the early morning feed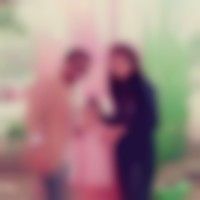 | Mar 24, 2017
use alovera gel lil and apply to your nipple area.... as its too bitter so baby will not get good taste... n slowly apply lil lil only several times as its harmless so no prob and baby will not be attarcted to have it. try and c.... all the best.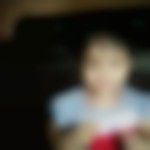 | Mar 24, 2017
my daughter demands bf more at night time. | Mar 24, 2017
Hello this could ce helpful for single baby as a mother of twins it doesn't work for me really. I kids dont demand in day time but during night when they wake up middle of sleep , they will not sleep without bf. Me and my husband bith are trying since few weeks but the situation is as it is. They keep crying for almost 1 and half an hour. I tried giving water and milk but they dint accept. I am really looking for something helpful.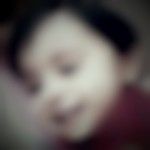 | Mar 24, 2017
very much helpful article.. thanks for sharing | Mar 24, 2017
my one year old son refuses bottle-feeding. | Mar 24, 2017
what is the right age to stop breastfeeding | Mar 14, 2017
good to knw even i wanna stop bf of my 18 months old daughter | Feb 26, 2017
Whoosh! This is what I was searching for over net, kept asking my mother,aunts and other mommy friends. I am trying to stop BF my 2yr old son but finding difficult. He has the habit of sleeping after feeding ONLY no matter how much full his tummy is. And in night if he wakes up, I need to feed him to sleep, if I don't do he cries a lot and gets angry or whatever u call! I am fed-up of his dis habit. I came across "Femite Lotion" in one of the comments of this blog,. Is it really safe for child, will he not get any allergy, vomiting or likewise by just tasting it? pls anyone guide me on Femite Lotion. | Feb 21, 2017
hii by following d tips i stopped during day but still at night smtimes c demands .. i try to avoid by offering water but smtimes its unavoidable.. | Jan 25, 2017
Hi am sravani my daughter is 17months old i stopped bf to my child . instead of bf, i am giving one cup of milk with pinch of sugar .so she drinking the milk and forget bf. | Jan 10, 2017
What food we can give in place of bf ..? My baby is turning 1 n he demand milk inthe middle of nites .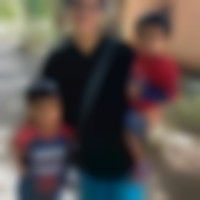 | Jan 04, 2017
very well compiled. completely agree on skipping day feeds as a start. wish me luck going to start this process with my lo. thanks a lot for taking time to pen down your thoughts on weaning.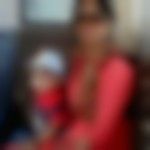 | Dec 12, 2016
my son is also 2 yr ....he don't sleep without breastfeed. even his stomach is full but every time he sleeps wid only after Taking breastfeed n in midnight whenever he wake up he need feed to sleep...... it was really making me tired. I tried skipping feed , I put neem oil..... but all in vain .he was still feeding wid all stuff I was afraid if he will stop feed how will he manage to sleep...... breastfeeding is an addiction. ...for babies just like alcohol for adults.... I thought something should be there to help him while sleeping as well as to stop feed. I don't want to go for bottle feed.... so need anything better. I did two things..... first I applied "femite lotion". and to make him sleep ..I ask my husband to buy swing.... so that I can make him sleep without feed..... it really worked for me with in a week he stopped feeding ...and now m happy n relaxed. I hope it will work for others too..... | Dec 07, 2016
even my son is 2 YR rs old .....he needs to be fed at midnight..... how should I stop that he cries a lot doesn't go swith anyone...... I had tried skipping but failed can u suggest any method | Dec 03, 2016
last month asked a doubt to expert regarding tooth growth but no response till now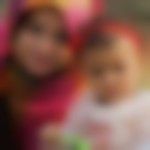 | Dec 02, 2016
I had been exclusively breastfeeding my child for about 2 yrs and recently took a decision to stop breastfeeding her. I applied kattha (catechu), upon seeing that my daughter got scared and thought I am hurt. She then never asked for breastmilk. First few days she became restless but never asked for it. It was disheartening to see that but eventually that had to happen . Katha worked wonders for me.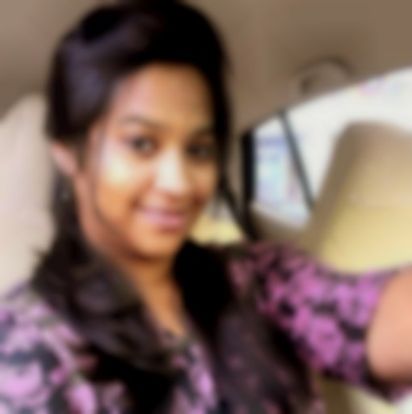 | Dec 01, 2016
Bottle feeding during sleep or to put them sleep is not recommended from my opinion as a dentist.. babies are prone to get caries(decay) through bottle feed (called nursing caries) coz of lack of salivation during sleep. but tats the substitute for bf, i agree. rather can try playing them lullabies n make it a routine.. n give them time to settle, calm, sooth themselves wit a silent sleep environment. they will learn to sleep themselves. it doesn't happen like a miracle i knw. but trust me it wrks. give them chance to articulate themselves the habits rather than forcing them... most important got to maintain same timing. works grt with my 9 mnth dude. | Dec 01, 2016
I started bottle feeding her at midnight and it really worked. But thn she got severe loose motions, so all in vain. So i had to start breastfed again in the midnight. Wht do I do knw. Any suggestions pls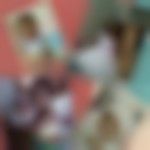 | Dec 01, 2016
Nice blog. I would like to share my experience too. In my view it's better not to use bottle coz it may lead to infections and some times they will get habituated to bottle feed and wont leave or forget. it's better to feed them through tumbler, if they don't like milk through that give water as child too feels thirst it worked in my case and my daughter stopped BF At 1. 5yrs it really works and be patient dont lose hope.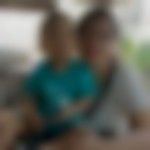 | Nov 30, 2016
thanx preethi but what to do in midnight? i want my 15months old to sleep continuesly. plz plz help me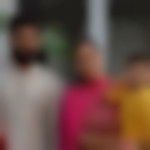 | Nov 30, 2016
Hii.. I have also weaned my 1. 3 yr old baby from feeding in about 1week. She used to sleep only by my feed. She used to get up every 1hr during night. So I started feeding her through bottle and then roaming around for 10 mins.. it helped me alot.... N just try to talk to ur kid in a very polite way.. they just need ur attention. Try to give them as love n warmth as u can n they ll definitely not take much time. N hubby did a great job n supported me very well... now she sleeps for at least 3hrs continuously n wakes up once or twice at night... Really very much relieved now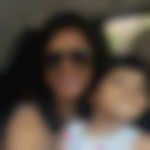 | Nov 30, 2016
Thank You Aparna | Nov 30, 2016
good idea and it helps a lot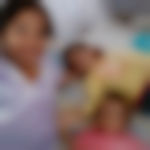 | Nov 30, 2016
thank you so much Preeti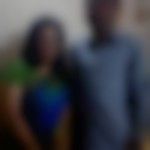 | Nov 28, 2016
good one preeti thanks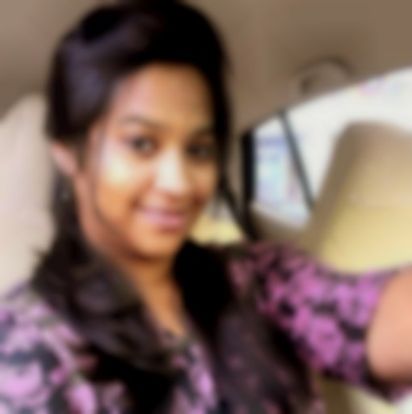 | Nov 28, 2016
hi. give me more tips on discontinuing night time feed alone..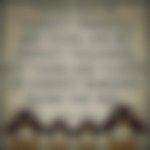 | Nov 27, 2016
thanks a lot for this article .. will give a try.. after 1 yr i willtry to stop... in my case no hubby nor MIL gng to help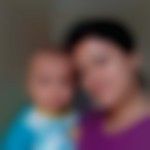 | Nov 27, 2016
good one..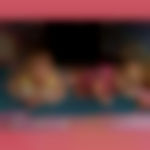 | Nov 27, 2016
Thanks a lot for this informative tips.. really helpful.. | Nov 26, 2016
after lot of struggle and trying and experimenting I was successful in stopping breastfeed for my 2. 5yr second this month in 2weeks. Initially we tried by applying neem oil but it only created a negative impact in my child.. he started rolling on the floor n crying but late night he started taking feed even though it was bitter. so me and husband decided to stop feed on a Friday coz Saturday my husband has holiday. his help and support was most imp in stopping feed. weekends he kept him busy n made him sleep separately.. he distracted him with toys, juice, videos, rhymes and whatever he liked. Monday during day time he cried but i made sure I dint give in to his crying so by now he understood he will not get feed. night I would sleep early or act as if me and my elder son have slept with lights switched off which made him go n sleep with my husband.. slowly he started sleeping on my shoulders during daytime or not sleep at all but that doesn't mean that he completely forgot abt breastfeed. couple of days later also he tried every attempt to get feed but remember DONT GIVE IN MOTHERS. slowly in 2weeks we were able to completely stop the feed. now he has forgotten too. so don't worry it may sound impossible but it is possible. I had personally prayed a lot to Jesus to help.. so in this transition stage I could feel the grace of god in helping us and child to come out of this without much crying (he cried only one time one day) and tension but the key point is try and be persistent. every child may have a diff ways so keep trying. | Nov 26, 2016
Der is the one more easiest tip, apply the lotion called as Femite on ur nipples. den feed ur baby, she will stop taking it in ur mouth bcoz its very bitter in taste n its suggested by doctor too... try it, helps...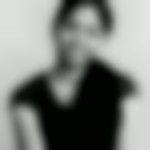 | Nov 26, 2016
Thanks for the wonderful tips. I was searching for the same. But felt like night time feeding still more challenging case. since my daughter never leaves me till she wakes up ; ( through out feeding. i will be laying at one side whole night. Please suggest any good method to avoid this. since she cries a lot if I change my position from her.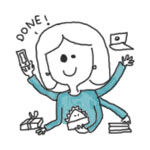 | Nov 26, 2016
Helpful tips Preeti | Nov 26, 2016
Thanks preeti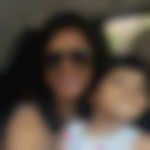 | Nov 25, 2016
Hi Jyoti you can stop after 2 years this is ideal age to stop breastfeeding | Nov 25, 2016
what is the right age to stop breastfeeding. plz tell me. | Nov 25, 2016
thank you.. will surely try these..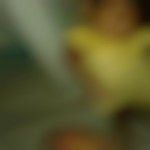 | Nov 25, 2016
Thank q. I need some more tips please to stop breastfeeding.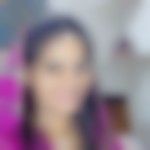 | Nov 25, 2016
very helpful tips.... thank u so much ...will try surely ...actly I have stopped day feeding but in night feeding still fighting for it...


| Nov 25, 2016
Nice read.. | Nov 25, 2016
Hope it works out dear...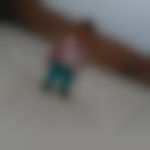 | Nov 25, 2016
many helpful tips | Nov 25, 2016
To stop breastfeeding i started giving milk bottle to my 15 month baby... Nd it worked... Bottle is good for her health or not?? Plz suggest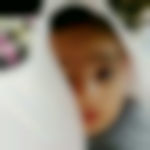 | Nov 25, 2016
Thanks Preeti. .hopefully these smart tips will work with me also coz soon I am going to join my office. .keep writing. .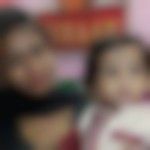 | Nov 25, 2016
thanx... I also use same tip for my baby also and it work too... | Nov 25, 2016
Tnq very much. Hope this works with me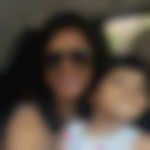 | Nov 25, 2016
Thank you Tejal:) | Nov 25, 2016
@preeti, really helpful. Will be of good help to me after some months. Like it, "mother smarter then daughter. " Keep writing.